It's getting close to that time of year!
Join us on September 13th and 14th at the 5th Annual ROI Revolution Summit happening in Raleigh's very own Umstead Hotel & Spa!
With the vast technological expansion the industry has seen over the past few years, it's more important than ever to stay up to date and learn to conquer current challenges and master ecommerce growth opportunities. Our 5th Annual Summit will help you process the onslaught of information in the ever-expanding marketing industry.
We have worked hard to make this both a unique and beneficial experience for all who attend. With that being said, we are excited to welcome ROI Summit keynote speakers from some of the top trending companies in the industry today including Google and Snapchat!
Without further ado, this year's four ROI Summit keynote speakers are: James Thomson, partner of Buy Box Experts; Daren Garcia, co-leader of the Vorys Seller Enforcement Group; Phil Schaben, Ecommerce and Agency Program Lead at Snapchat; and Pablo Slough, Head of Global Go To Market Enablement at Google.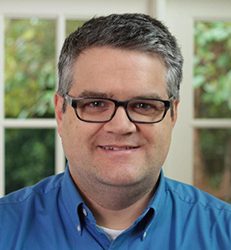 James Thomson, partner of Buy Box Experts, received his MBA from Vanderbilt and a Phd in Marketing from Northwestern University. He previously worked as the Head of Amazon services and in 2017 published, "The Amazon Marketplace Dilemma."
He is also the co-founder and president of PROSPER and was Amazon's first FBA account manager. Thomson has been featured in a variety of sources such as The Wall Street Journal, Forbes, and Bloomberg, and will be sharing his vast insights on the Amazon marketplace and its many hurdles for brands and retailers.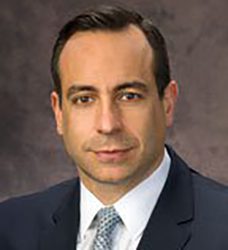 Daren Garcia is co-leader of the Vorys Seller Enforcement group, which focuses on the implementation and execution, both domestically and internationally, of cutting-edge marketplace enforcement systems. In addition, he counsels clients on MAP programs, as well as distribution and ecommerce channel controls designed to preserve brand value.
Daren has a long history of representing some of the nation's largest retailers, and at the Summit he will tackle some of the ongoing issues brands face when competing against fraudulent or unauthorized resellers on the Amazon marketplace.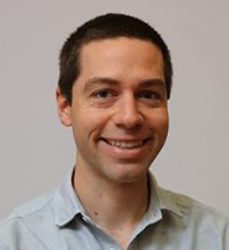 Phil Schaben currently leads the ecommerce agency program at Snapchat, and previously worked as an account manager at Google. At Snapchat, he works with a multitude of agencies to help onboard, educate, and grow ad revenue for businesses.
Phil has built a reputation for helping his clients understand new and emerging social media platforms while surpassing their goals and performance objectives. He will be sharing insights on how retailers can leverage social media for brand awareness and continued ecommerce growth.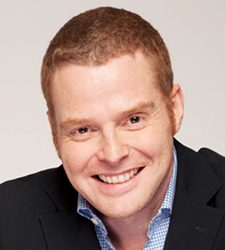 Pablo Slough currently runs the Global Education team for Google Marketing Services, driving the education strategy and deployment for external partners around the world. He holds an MBA from IESE, University of Navarra (Barcelona, Spain), and a BA in Economics from McGill University (Montreal, Canada).
With nearly a decade of experience at Google, Pablo is a serial entrepreneur, always close to technology, advertising, and ecommerce. At the Summit, he will provide expert insights on the latest trends that are shaping the industry, as well as how savvy retailers can take control of their profitability with smart advertising and business development.
This year's Summit will be an event you can't afford to miss! With experts from Google, Snapchat, Facebook, Amazon, and more, the value you'll gain from the ROI Summit will help pave the path to your future ecommerce growth and profitability.
To register for this year's Summit or for additional event details, visit the ROI Summit website.
We can't wait to see y'all there!