Believe it or not, we're a little over halfway through 2019 already. With all that's gone on in the marketing world, what are the most important trends to pay attention to and what's just noise? Let's take a look at the major 2019 digital marketing trends we've seen so far this year that we should be paying attention to – and that we can expect to keep growing.
For an in-depth look at even more trends that have redefined digital marketing over the last two years, check out our two-part series. Looking for Amazon-specific trends? We've got you covered there as well!
1. Micro-Influencers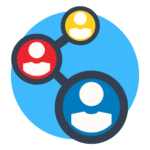 Who would you rather advertise for your brand: someone with one million followers or someone with 50,000 followers? Your first instinct is probably to say one million, but that isn't always the case.
Engagement rates start dropping after an individual reaches 1,000 followers. One study found that influencers with 1,000+ followers on Instagram have a 4.5% engagement rate, while those with 100,000+ followers have a 0.7% engagement rate.
We're seeing an increasing number of brands turn to these so-called micro-influencers – individuals with a niche audience of 1,000-100,000 social media followers. Micro-influencers are becoming a more popular avenue because they see higher engagement rates and offer the opportunity for brands to target a very specific type of customer.
This is because micro-influencers cater to niche audiences who are hyper-interested in the content they produce, while individuals with a much larger following will have a more mixed audience. This also means that micro-influencers tend to bring higher conversion rates.
They're great for more down-to-earth, relatable marketing. Additionally, micro-influencers are more affordable than larger influencers. A good rule of thumb is to pay $1,000 per 100,000 followers.
Lifestyle bloggers are one great example of micro-influencers – and one that La Croix uses to connect with millennial audiences in particular. With a well-timed campaign leveraging micro-influencers with only  8,500 followers, La Croix was able to increase their Instagram follower count from 5,000 to 77,000.
Sperry has also used micro-influencers by reposting Instagram photos from micro-influencer fans wearing their shoes. In exchange, the micro-influencer was tagged in the photo to help them receive increased exposure and recognition.
2. User-Generated Content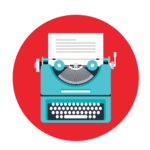 User-generated content (UGC) is another major trend that has been around for a while, but has resurfaced as one of the major 2019 digital marketing trends. UGC refers to any unpaid content you get from customers who are genuine fans. Sharing your audience's content about your brand is a great way to build trust with current and potential customers.
In general, companies are increasingly relying on customers as unofficial brand ambassadors who can be part of a brand story. When the customer is more involved with the brand, there's less friction and more quality connections. Consumers also trust their peers more than corporations, so making the average customer feel involved in your brand can make a huge difference.
According to Adweek, 85% of consumers are more inspired by UGC than brand-created content. UGC has also been shown to increase time on site, optimize email CTRs, increase engagement with ads, and more. UGC is a great way to bypass any constraints that may come with paid influencer marketing and empowers your top customers to share with the world why they are a true fan of your brand.
The most popular platform for user-generated content is Instagram, where customers may share aesthetically pleasing, high-quality photos showcasing your brand. Since it's so easy to repost photos on Instagram, brands that aren't taking advantage of UGC already on Instagram are ignoring low-hanging fruit.
Your goals should be around sparking interest in your brand, rewarding and showcasing loyal customers, and promoting authenticity (consumers are 2.4x more likely to see UGC as more authentic than brand-created content). Also, be sure to follow best practices like requesting permission before using a photo, giving the customer credit for their post, and providing them with something in return.
3. Transparency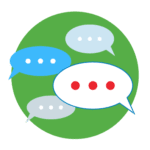 One of the biggest words we've been hearing as one of the 2019 digital marketing trends is transparency. Transparency means letting your customers behind the curtain so that they know exactly what's going on in the background with their purchase and exactly what you are doing with their personal data and information.
People are realizing they're not alright with being left in the dark anymore, so you're going to have to let them inside.
While it may seem scary to open up like that to your consumers, the potential for rewards is great. 94% of consumers are more likely to be loyal to a brand when it commits to full transparency. That means there's a huge opportunity that you could be missing out on if you're not putting time and effort into being transparent. Also, almost 3 in 4 consumers are willing to pay more for a product that offers complete transparency in all attributes.
Daniela Pavan, General Manager & Creative Director of The Ad Store New York, says that "transparency will be the key to winning the hearts of consumers who will reward those brands that share their values in an authentic and transparent way." It's definitely one of the 2019 digital marketing trends you should be placing a heavy focus on.
But what exactly do consumers mean when they say they want transparency? What does that look like? They mean that they want detailed information about the production of your product as well as the overarching, authentic value systems upheld by your company.
Some examples of transparency could include posting insights into your company's culture on social media, holding a campaign to let the consumer know that you respect their data privacy, or sharing information about how your product is ethically sourced and produced.
4. Video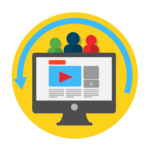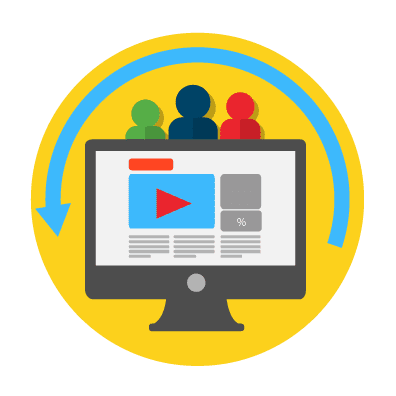 Video is another of the top 2019 digital marketing trends and has been rapidly gaining popularity, with 87% of businesses using video as a marketing tool in 2019 (up from 63% in 2017). And there's a reason for that – consumers love video! For example, Facebook users find video to be 5x more engaging than static images, and 70% of consumers say they've shared a brand's video.
Additionally, 72% of businesses say video has improved their conversion rate.
Interactive video content in particular is also increasing in popularity as a way to increase engagement. We can expect to see more and more 360-degree videos like this one from The Washington Post, with this type of video seeing 8x greater click-through rates than traditional videos. Also, 98% of Americans think 360-degree video is more exciting than traditional video.
Live video is another growing video type. These videos may feature interviews, product demos, or behind-the-scenes glimpses of life in the office (a great way to foster transparency, too!).
Even Amazon has developed a strong video presence, especially on product detail pages, Amazon Store pages, and customer video reviews. They've even rolled out streaming video of their own with their Amazon Live program, which emulates older shopping networks like QVC.
Videos do, however, require lots of behind-the-scenes work, so make sure you're planning ahead to ensure your audience is impressed and you'll see conversions that generate more revenue. Your requirements will vary greatly by use case and who you're trying to reach, but there are some common practices to keep in mind when creating videos for consumers.
For starters, you will need detailed insights into your target audience so that you can shape your content around what they want. You also want to keep in mind video length and what platform you're sharing it on (do you want a horizontal video for Facebook or a square video for Instagram?).
And of course, make sure your call-to-action is clear.
5. Increased Focus on Facebook & Instagram Ads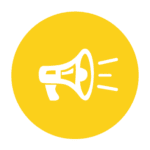 Another of the top 2019 digital marketing trends relates to social media. Facebook and Instagram are now more revered by advertisers than other social media platforms. 67% of social media marketers said they plan to use Facebook ads in 2019 and 53% plan to use Instagram ads, and the percentages for other platforms drop from there.
Instagram's brand ad presence is especially impressive – it's grown nearly 8x in just 4 years.
Facebook and Instagram are incredibly video-friendly, so the general trend toward video could help explain why the focus is on these two platforms in particular. It's also more simple for businesses to manage ads for these platforms together since Facebook owns Instagram.
IGTV, now around for just over a year, is another one of the 2019 digital marketing trends slowly on the rise. This vertical video format provides a huge new opportunity for ad presence, catering to the fact that it's more natural for people to be holding their phone vertically – and mobile is the future, after all.
6. Geolocation, Geolocation, Geolocation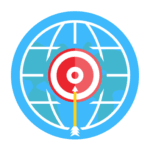 With all the technological advances we're seeing across 2019 digital marketing trends, geolocation technology isn't being left behind. Beacon technology is increasingly being used by in-store retailers to target customers on their phone (if the customer has the store's mobile app downloaded).
Beacons placed around a store connect to the app over Bluetooth in order to track exactly where the customer is in the store and know what they are shopping for. The brand can then send push notifications to the shopper that are hyper-specific to what they're looking to purchase.
The average US adult spends almost 3 hours a day on their mobile phone, and about 90% of that time is spent in apps – so having a mobile app that leverages beacon technology presents a major opportunity for brands, especially those with both physical and online locations.
One example of a major hybrid brand using beacon technology is Target, whose app entices in-store users to share their location by showing their real-time location on a digital store map along with where in the store items on their grocery list are. Nordstrom, on the other hand, utilizes beacon technology to notify customers if a store they're nearby has an item that's in their mobile shopping bag in stock.
Beacon technology provides an opportunity for advanced personalization, consumer insights, and an overall better customer experience. If you don't have a mobile app with these capabilities, it's time to hop on board now.
Aside from beacon technology, local search ads are another crucial component to geolocation. These pull information from your current location and serve up ads directly into Google Maps that are highly relevant to not only your location, but whatever you are searching for.
These are an excellent opportunity to get additional shoppers into your store, but also to increase your brand awareness in the local community.
2019 Digital Marketing Trends in Review
Now that you know some of the top 2019 digital marketing trends, you can work them into your digital marketing strategy to make sure you end the year with a bang. These trends will surely continue into 2020, so also keep them in mind for future planning.
For an even deeper dive into the trends that are shaping the world of digital marketing, download our comprehensive ebook, The 2019 Tech + Trends Brand Growth Guidebook. This premiere guide offers a comprehensive overview of the top trends in digital marketing, including an in-depth look into artificial intelligence, machine learning, augmented/virtual reality, and much more!