Ecommerce conferences are a great place to:
Learn about the latest news and industry trends.

Gain insights into reaching and surpassing your business goals.

Connect with key executives from potential partners or clients. 
We've curated a list of the top ten 2020 ecommerce conferences you should attend. These conferences offer unparalleled networking and learning opportunities to ensure you're at the forefront of your industry.
February 20-21 | Los Angeles, CA

Starting off our list is the first annual Empowery Women's Conference! Because this is the first time it's being held, we can't exactly speak to past experiences, but this conference features 100% female speakers and promises highly actionable tactics that can have a positive impact on your business immediately after you implement them. This one is coming up fast, so make sure to get your ticket soon.
February 24-27 | Palm Springs, CA

eTail west is a four-day retreat focused on increasing profits for your business. This conference's impressive speaker attendance list includes executives from top brands including Overstock, Gap, Lenovo, Sephora, Bombas, and many more. In addition to some incredible strategies, eTail West provides "the most interactive conference, ever." With over 30 hours of built-in discussion groups, think-tanks, and roundtables, this conference provides a unique opportunity to build and bolster relationships.
March 22-25 | Mandalay Bay, Las Vegas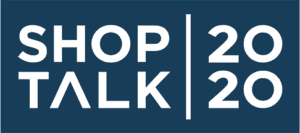 ShopTalk is the fastest-growing event in retail history with over 8,000 attendees and an NPS that increases every year. This year's conference introduces new formats including deep dives, case studies, immersive visual experiences, interactive audience sessions, industry frameworks, and rapid-fire debates. Speakers hail from Amazon, Facebook, Google, PepsiCo, Salesforce, Walmart, and many more.
March 23-25 | Las Vegas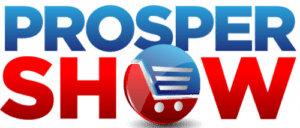 The Prosper Show is uniquely designed for Amazon sellers seeking the latest information and strategies from former Amazon business executives and industry leaders. Bringing together more than 1,000 Amazon sellers, The Prosper Show is the place to be if you're looking for the newest information and top strategies for selling profitably on Amazon. The show also attracts over 100 exhibitors offering Amazon services such as shipping, inventory software, financing/lenders, feedback/review software, shopping cart hosts, and product testing.
April 20-22 | Chicago, IL

True to its name, B2B Online is the world's leading ecommerce conference for manufacturers and distributors. This conference focuses on providing innovative, disruptive strategies to create the best online experiences. A common sentiment from past attendees is that "everyone is eager to share with and learn from each other; there's a real sense of community here that you don't find at other events." Check out their website for more reviews from past attendees.
July 28-29 | New York

CommerceNext is a conference focused on helping industry leaders navigate and succeed in this fast-paced, high stakes world. The conference features 50 sessions, including 11 keynotes, over 30 breakout sessions on "how to" marketing tactics, and one award show honoring industry leaders. With a 2:1 ratio of retailers to sponsors, there are plenty of opportunities for meaningful conversations and networking.
If you're planning on attending any of the next four conferences on the list, we'll be there! Come visit us at our booth or stop by the panels our CEO, Timothy Seward, is speaking at!
April 29-30 | Nashville, TN

Southeast eCommerce brings together 400+ ecommerce professionals to share their knowledge and evolve their customer acquisition strategy. The conference focuses on revealing cutting-edge content to solve problems and give ecommerce experts fresh ideas. Past attendees include 3M, Hulu, Kellogg Company, and Fox. Join them and hundreds of others for two days of trailblazing discussions.
May 31- June 2 | Las Vegas, NV

The CMO Connect Leadership Summit is made up of 35 innovative sessions of varying formats including keynotes, plenary sessions, panel discussions, case studies, and more. Key themes this year include quantification and measurement tools for marketers, social media and multi-channel marketing, leadership and teams, predictive analytics and personalization, AI, and customer-centric design. As one of the more exclusive conferences, attendees of this conference have the chance to connect with the most influential executives through dedicated networking opportunities.
June 9-11 | Chicago, IL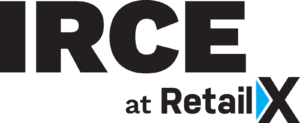 IRCE is one of our favorite conferences to attend each year. Need proof? Look at all the great takeaways we got from IRCE 2019! This year's IRCE is focused around helping e-retail leaders establish strategic vision to move from startups to scaled. It is specifically aimed at mid-to-large sized ecommerce brands, retailers, and marketplace sellers. IRCE is just one half of the larger RetailX event, the other being GlobalShop. The combination of these conferences represents the interconnectivity between digital and physical retail solutions. 
June 23-24 | Boston, MA

New England Ecommerce Summit is curated by the same people as the Southeast eCommerce Summit, so there will be a lot of similarities between the two. The differences will come from the attendees, which makes sense since so much of conferences is about networking and sharing ideas. If you're in the New England area, this in the retail summit for you!
---
That's all of our top ten 2020 ecommerce conferences! If you're looking for more opportunities to network with top executives across industries, our team is hosting a series of executive events in cities all across the country. Visit our events page to register for the event closest to you.