The home goods and furniture industry has seen massive growth over the past year, due in part to the COVID-19 pandemic and stay-at-home mandates. With people spending more time inside their homes over the past year, redecorating and remodeling became common among many consumers.
As coronavirus cases continue to decline, what does the future hold for the home goods industry? If you are a home goods, home & garden, or other household retailer, how can you expand the growth you saw last year into 2021 and beyond?
In this article, we'll dive into the latest home goods industry stats and trends, how the coronavirus pandemic has impacted this industry, and tips and strategies for home goods brands in 2021.
2021 Home Goods Trends + Stats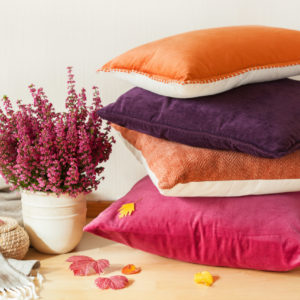 Home furnishing ecommerce reached $92.32 billion in sales last year, due in large part to brick-and-mortar closures and many consumers being wary of shopping in stores.  Pre-pandemic, online home furnishing sales were only expected to hit $76.8 billion.
A myriad of sectors within the home goods industry have seen incredible growth over the past year, including furniture, homeware, décor, and bedding.
Furniture and homeware ecommerce revenue grew by 14.5% to approach $53 million in 2020 – an unprecedented $6.6 million increase year-over-year. Growth is expected to continue steadily until around 2023 before plateauing somewhat in the low $60 million range. Adapting to users' rapidly shifting mindset to digital-first will be crucial for any home retailer or brand moving forward.
Home décor has also seen massive growth as consumers have been on the lookout for ways to spruce up their living space. This year, we'll see the home décor industry reach a record $182 billion. The home décor market is expected to be valued at $202 billion by 2024, a 20% increase from 2019.
In 2020, consumers spent $115 billion on furniture & bedding, adding up to a modest 0.6% YoY growth. In 2021, however, furniture & bedding sales are forecasted to hit nearly $120 billion, a more significant 5% YoY growth.
Where are consumers getting their home goods? Looking specifically at brick-and-mortar, Walmart stores account for 11% of homeware and home furnishing sales, followed by Target and HomeGoods (each at 7%) and Bed Bath & Beyond, Amazon, Lowe's, and The Home Depot (all at 5%).
Bed Bath & Beyond, Ashley Furniture Homestores, IKEA, and Williams-Sonoma were the leading US furniture & home goods retailers in 2020. Bed Bath & Beyond had the top furniture & home goods sales in 2020, followed by IKEA.
Additionally, Wayfair and Amazon capture a combined 63% of online furniture sales.
COVID-19's Impact on the Home Goods Industry
Home furnishings sales were $15.5 billion higher than pre-pandemic estimates projected, despite massive supply chain strain and a sharp decline in foot traffic.
Digital emerged more than ever as a channel for consumers looking for home products. 58% of US Millennials and 37% of Baby Boomers are more likely to buy furniture online now than they were pre-pandemic. Additionally, pre-pandemic, furniture and home furnishing ecommerce was projected to reach $76.80 billion in 2020. That number is now expected to be $92.32 billion – a $15.5B increase over what expert marketing analysts expected.
At the height of the pandemic, what sectors within the home goods industry were thriving the most? Monthly home furniture sales climbed significantly at the height of the pandemic, up 79.1% from April to May 2020 and 37.4% for May to June 2020.
While growth has been modest since then, brands should keep in mind that consumers are more comfortable than ever buying home products online.
Home Goods Strategies + Tips for Brands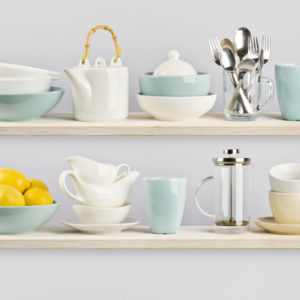 The home decor market's rapid growth means that this industry is more competitive than ever. Pinterest advertising is a strong strategy for capturing the attention of new customers by inspiring them with your content.
Pinterest saw a 36% boost in home decor board creation in 2020. With Pinterest's ad targeting capabilities continuing to expand, brands that are looking for new ways to reach consumers who are highly likely to be interested in their product should consider Pinterest advertising.
Don't underestimate the massive power of ecommerce for the home goods industry. Consumers are more comfortable than ever shopping for items like bulky furniture and big-ticket home products that they've traditionally bought in stores – and you can count on them to have high expectations for their online shopping experience. In fact, 88% of shoppers won't return to a website after a poor user experience.
In digital marketing, you're only as good as your data. In fact, 79% of marketers say that data is an essential part of their strategy. With ever-increasing consumer privacy regulations, leveraging the audience data you already have is even more crucial.
In our Improving Conversions & Elevating Experiences With Data webinar on April 21st, join conversion experts from AB Tasty and ROI Revolution as they unravel the complexities of elevating your customer experience through conversion rate optimization. In this live webinar, you'll uncover:
Key personalization tactics to help you stay ahead of changing consumer behaviors
How to structure your optimization strategy to fuel brand growth
Testing strategies & platforms focused on increased customer acquisition
3 ways to improve the user experience on your website
Optimizing your website for conversions takes time, effort, and the right strategic partners. Register today for this webinar to start your optimization journey.
Conclusion
Are you a home goods brand with big goals for 2021? Our team would love to work with you to help achieve them, whether you're looking to increase your Amazon sales, improve your paid search presence, or optimize your website and landing pages. Reach out anytime through our consultation page to connect one-on-one with an industry expert who can help identify untapped growth potential for your business.