The auto parts and accessories sector is one of the many industries that witnessed significant growth online in 2020, with ecommerce up across the board due to COVID-19. Online auto care, parts, and accessories sales reached new heights last year and are expected to break more records in the years to come.
US online sales of new auto parts and accessories surged 29.9% to exceed $16 billion in 2020.
As the pandemic continues to subside and in-person shopping returns to normal guidelines, what does the future hold for the auto parts and accessories industry? If your brand falls into this category, how can you ensure you're staying ahead of a rapidly evolving marketplace with successful conversion-driving strategies?
In this article, we'll dive into the latest automotive accessories and car parts industry stats and trends, how the coronavirus pandemic has impacted this industry, and tips and strategies for automotive accessories and car parts industry brands in 2021.
2021 Ecommerce Auto Parts + Accessories Trends + Stats
US online sales of new auto parts and accessories surpassed $16 billion in 2020, a 29.9% year-over-year increase. Cross-device and cross-channel conversions contributed significantly to this surge in online growth, a trend that experts see continuing into this year.
US online sales of new auto parts and accessories are expected to reach $17.7 billion in 2021.
In fact, the online automotive parts & accessories industry has a larger market size than the overall US online retail sector – and the growth isn't expected to stop anytime soon.
Online auto parts and accessories sales are expected to grow to $19.8 billion by 2022 and $21.4 billion by 2023. Amazon has been a key driver of this growth, selling $8.3 billion in auto parts sales last year (not including third-party sales).
Mobile makes up approximately 65% of total traffic to auto parts and accessory websites.
The mobile market holds a lot of potential for the auto parts industry. Mobile sales of new auto parts and accessories purchased via mobile devices are expected to reach $11.7 billion this year after surging 40.2% to exceed $10.4 billion in 2020.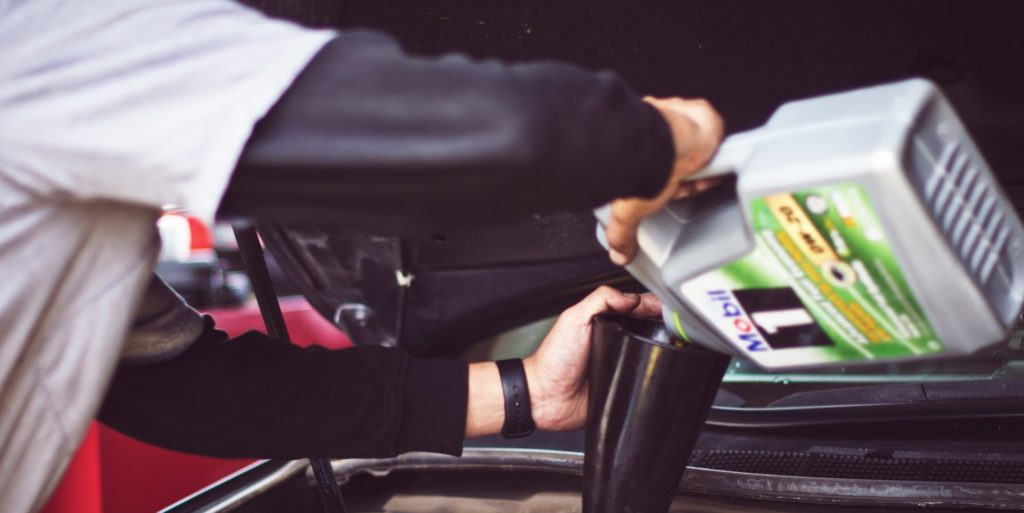 COVID-19's Impact on the Auto Parts + Accessories Industry
The auto parts and accessories industry didn't also reach record heights last year – it also surged past what the experts projected pre-pandemic.
Pre-pandemic estimates had US online sales of new auto parts and accessories at $14.1 billion in 2020, but that number actually exceeded $16 billion.
The auto parts + accessories saw an additional $1.9 billion in online revenue due to the pandemic.
The car buying process was significantly impacted by COVID-19 and social distancing mandates that kept many consumers at home. The process of buying a car took significantly less time in 2020 due to many parts of the process being moved digitally. At the same time, shoppers were also significantly more satisfied with their car buying experience in 2020 (72% satisfaction in 2020 compared to 60% satisfied in 2019).
Price also became a major decision point for car shoppers in 2020 as the economy became turbulent. 17% of new vehicle shoppers were enticed by price post-COVID-19 compared to 11% pre-COVID-19. Additionally, more than 1 in 4 shoppers who plan to buy a vehicle no longer want to use other transportation due to COVID-19.
Ecommerce Strategies + Tips for Auto Parts + Accessories Brands
Digital activity is projected to influence $154.6 billion in auto sales in 2021, up from $140.9 billion in 2020. That's expected to surge to $161.1B in 2022 and $168B in 2023.
Automotive brands can't afford to ignore their digital presence anymore.
Whether it's tapping into your paid and/or organic social media presence to boost awareness, improving the SEO of your key landing pages to bring more shoppers to your site, or advertising aggressively on Amazon to regain market share from your competitors, having an optimized online presence has become more crucial for automotive brands than ever.
When it comes to your brand's online shopping experience, keeping things simple is key. Remember that saving time is a key reason that consumers shop online. In fact, when it comes to purchasing a vehicle, 83% of consumers shop online in order to save time.
One strategy is to know where your audience is coming from and prioritize optimizing for that. For example, 53% of shoppers start their vehicle buying journey on a third-party site, while 13% start on Google. Having similar data for your sector of the automotive industry can help your marketing team know where to focus efforts and budget.
Conclusion
Are you an auto parts or accessories brand with big online goals for 2021? Whether you're looking to increase your Amazon sales, boost your paid search presence, optimize your website and landing pages for conversions, or anything else, our team would love to work with you to help not just achieve but exceed those goals. Reach out anytime through our consultation page to connect one-on-one with an industry expert who can help identify untapped growth potential for your business.