A potential recession. Rising inflation rates. Ongoing supply chain concerns. Climbing advertising costs. These are just a few of the major obstacles facing digital marketers and advertisers as the new year approaches. For 2023, ecommerce predictions will be difficult to nail on the head.
With so many parts moving in insufficient ways, the digital marketing machine isn't operating at high efficiency. Uncertainty is clouding the strategy that brands and retailers rely on to acquire new customers and grow profitably.
One of the best ways to get a grasp on what's going on in today's tumultuous ecommerce world is to hear directly from the experts who are immersed in the landscape every day. In this article, explore 2023 ecommerce predictions from 17 digital marketing experts at ROI who specialize in strategies ranging from Amazon and paid search advertising to SEO and website optimization and more!
1. Retail media platforms will expand and D2C resources will shift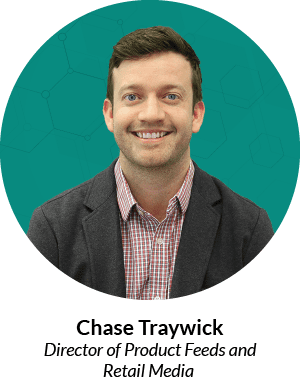 "In 2023, brands that have historically focused on growing their direct-to-consumer business may shift resources to expand their retail and marketplace channels. D2C shipping costs remain high, and in response to economic uncertainty, consumers may narrow the scope of their shopping to retailers that offer an assortment of goods at a lower cost. Major players like Amazon, Walmart, and Target are expanding their retail media platforms, introducing more ways for brands to get in front of new shoppers." – Chase Traywick, Director of Product Feeds and Retail Media
2. Exploring additional paid search channels will help brands navigate higher costs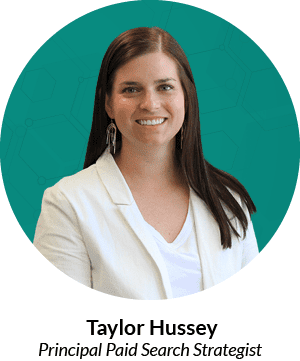 "After high CPC levels in 2021 and 2022, forward-thinking advertisers will look to diversify their paid media investment portfolio across channels in 2023. Lower CPCs on display, Discover, and YouTube can provide relief to annual budgets while expanding a brand's reach to billions of consumers. Measuring wins at every part of the buying journey will help advertisers realize the value of the top of the funnel." – Taylor Hussey, Principal Paid Search Strategist
3. More consumer research means having a cohesive omnichannel presence will be crucial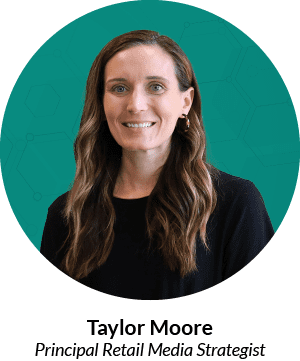 "With rising inflation and economic uncertainty, more purchases will be driven by promotions and discounts. It will be important for brands to have a cohesive omnichannel strategy. Shoppers may be willing to spend more time comparing prices and finding the best deal, so having consistent branding, pricing, and advertising across channels is crucial. Don't forget your in-store retail presence, as well, as we may see more in-store purchases in 2023 compared to the last two years." – Taylor Moore, Principal Retail Media Strategist
4. Shoppers will be more intentional about purchases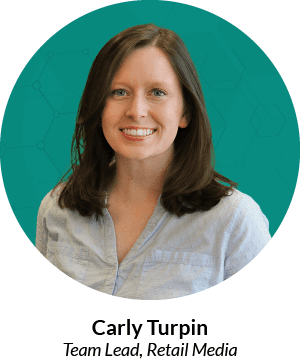 "In 2023, we will see an increased emphasis on intentionality with ecommerce shoppers. With rising costs, buyers will do additional research and weigh the pros and cons of quality over cost to make an informed decision that is carefully vetted and backed by trusted reviews. Businesses will likely notice an uptick in sales for products that are sustainable and top-rated while still smartly priced for the value." – Carly Turpin, Team Lead, Retail Media
5. Imagery and video will be more important than ever for SEO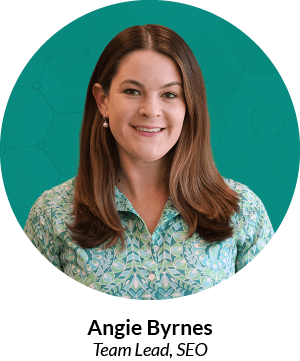 "In Fall 2022, Google announced plans to roll out major changes to mobile search results. These changes are centered around making mobile results more visual with a larger focus on images and videos. While the initial shift sounds like it will be focused on informational content, I believe there will be significant opportunity for ecommerce sites to shift their SEO strategies to capture more organic traffic from this new search engine result page (SERP) landscape. Our SEO teams are proactively preparing our clients for this new reality and digging into the changes as they roll out. If your business sells products online, you should be sure to do this in order to capitalize on the new SERP landscape – especially before your competitors do!" – Angie Byrnes, Team Lead, SEO
6. Leveraging strong creative will be crucial for paid search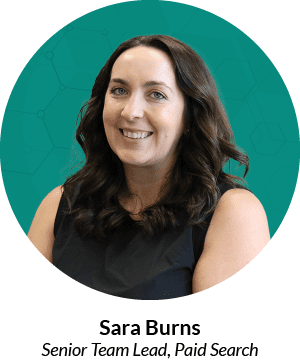 "Paid search is continuing to evolve to be more interactive and visual across inventory placements. With new products like Performance Max and YouTube Shorts, we're continuing to see the powerful impact that great creative and creative testing strategies have on paid search performance. In 2023, we expect Google Search to evolve to be even more visual-based and engaging for consumers. Leveraging strong creative and creative testing will be the key to success." – Sara Burns, Senior Team Lead, Paid Search
7. Big box retailers and niche brands together will drive higher costs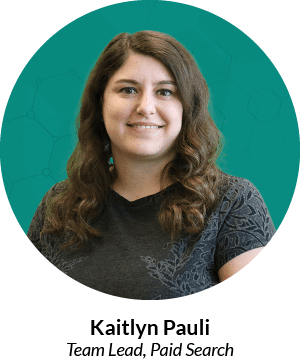 "As general costs have surged over the past several years, the cost to compete in the market has risen, too – especially for paid search. We've seen two common themes. First, most big box retailers are holding strong because SMBs and niche brands don't have the budget to compete, leading these smaller businesses to settle for lower impression share and ad positions than they have historically. Second, there has been a rise in niche competitors across industries. These brands may be outpriced from top positions and may compete against more businesses for the remaining spots than in previous years. With more competition from big box retailers and niche businesses alike, costs per click (CPCs) are up across the board. Many brands are paying more year-over-year to match previous levels of traffic and revenue, leading to lower returns on sales. In 2023, brands need to ask themselves whether sales volume or profitability are most important." – Kaitlyn Pauli, Team Lead, Paid Search
8. AI will be incorporated into organic search more than ever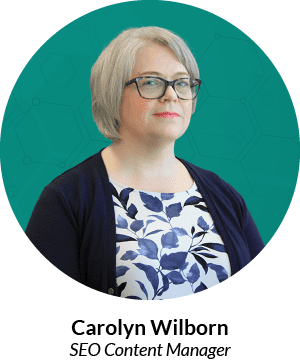 "Google will accelerate how it incorporates artificial intelligence into organic search results. With the continued development of Google Lens, images and videos are increasingly important in Google's eyes. For example, you can now upload an image of shoes to Google Lens, tell it that you want those shoes but in a different color, and Google will see if they're available and tell you where to get them. This will have a huge impact not just on organic search but on ecommerce entirely. While text and keywords continue to be important, how you use them and how you combine them with other types of content is more essential than ever before." – Carolyn Wilborn, SEO Content Manager
9. To drive business outcomes, your data will need to tell a story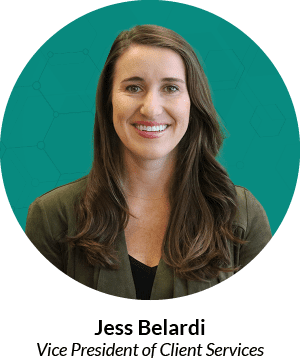 "Quality of reporting and data insights will continue to be a crucial input to marketing strategies in 2023. Major decisions are often based on the story you tell with your data. The data story is now a must have, not a nice to have. What are you learning from your efforts? Are you telling a story about how your learnings led to opportunities to optimize? If you're not telling a compelling story about your wins and learnings, it's not motivating to put money or time behind it. You must emphasize the quality of your story and your expertise, and channel that into something that drives a business outcome." – Jess Belardi, Vice President of Client Services
10. Optimizing your product feeds will be critical to stand out and gain trust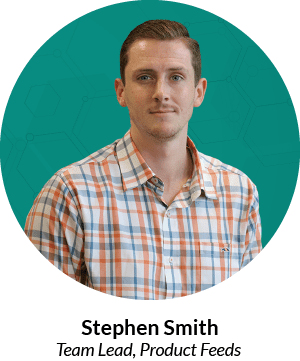 "Google has simplified how merchants surface products on their platform by lowering the barrier to entry to support more third-party integrations, and even rolling out merchant listing experiences that let brands forego having a Merchant Center account altogether. These changes make it easier for merchants to list products – but it's also now more complex than ever to stand out in the overall shopping landscape. Leveraging all available optimization opportunities will be paramount for merchants and seller, whether that's by making thoughtful content and structure optimizations in the product feed or utilizing programs like the Shopping Experience Scorecard, ratings and reviews, and promotions. Google has communicated that these considerations are critical to gain trust from shoppers." – Stephen Smith, Team Lead, Product Feeds
11. To gain trust with younger audiences, your brand will need to have a personality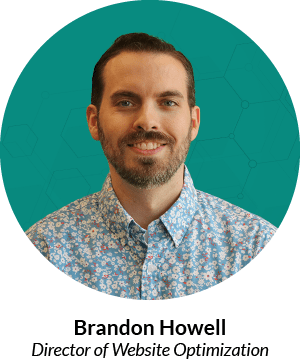 "In 2023, we'll continue to see the barriers break down between brands and the personalities within those brands. Digital natives have grown up in a world of 1-to-1 connections. The companies that excel at putting a human face on their brand will build market share with younger audiences and be able to ride the wave for a while. On top of that, search engines are actively treating individuals as 'entities,' capable of bestowing authoritativeness on the sites where these individuals are published and referenced. One more reason to put a face with a name." – Brandon Howell, Director of Website Optimization
12. Simplicity, personalization, and omnichannel strategy will help you navigate a tumultuous climate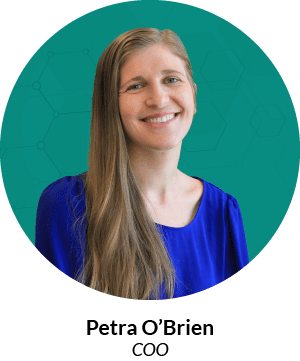 "As a result of inflation, rising interest rates, a potential recession, and the shift toward a post-COVID world, 2023 will bring a unique ecommerce challenge. Businesses must: (1) Ensure the online experience is only positive by simplifying the checkout process and incorporating flexible payment options, (2) Be an attractive seller through personalized offers, loyalty programs, and/or free shipping to incentivize shoppers to take the plunge, and (3) Create a truly omnichannel experience across everything from reviews to social media so that all digital interactions ultimately lead consumers to buy from your brand, whether that's in-store or online." – Petra O'Brien, COO
13. You'll need to reconsider how you evaluate omnichannel success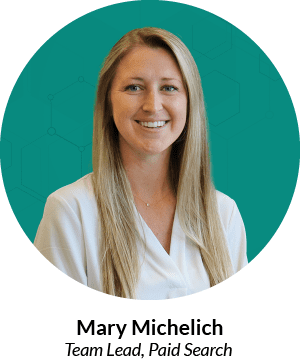 "Understanding how multiple online channels contribute to customer acquisition will be crucial. With the transition to GA4 and cross-channel data-driven attribution, ecommerce businesses need to reconsider how to evaluate success across channels. At this point, a last-touch or a first-touch attribution model is 'old school' – but most online retailers have yet to adjust their KPIs to be more holistic and are still setting channel-level efficiency targets. Consider setting an overarching efficiency target that accounts for total online revenue compared to ad spend – or, at the very least, reevaluate your channel-specific efficiency targets when looking at cross-channel data-driven attribution models." – Mary Michelich, Team Lead, Paid Search
14. Building 1:1 relationships through SMS will help your brand stand out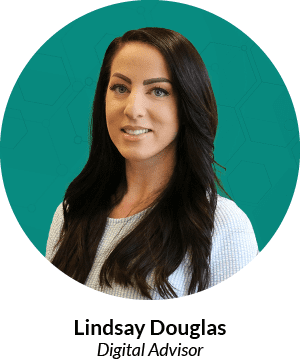 "Make sure to take advantage of all the lead generation efforts you've done over the past year. It's likely that shoppers will continue doing a lot of research to get the best deal even beyond this holiday season, so find ways to build that one-on-one relationship with both new and returning customers through SMS. Meet your audience where they are most – which is on mobile – but with a personalized approach." – Lindsay Douglas, Digital Advisor
15. Reviews, promotions, and competitive shipping offers will be key to winning customers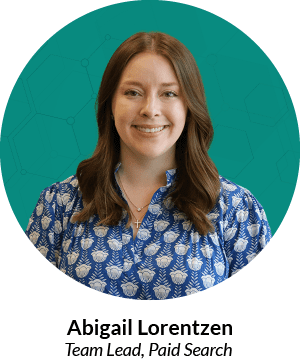 "Given the broader economic concerns at play, I expect to see the trends we've experienced in the last few months of 2022 carry over into 2023. Consumers are looking to spend their money wisely and want to make sure they get the best deals, which leads to more window shopping and lower conversion rates. Customer reviews, promotions, and competitive shipping offers will help your brand stand out from the crowd and show consumers why they should buy from you instead of your competitor." – Abigail Lorentzen, Team Lead, Paid Search
16. More consumer research will mean longer time to purchase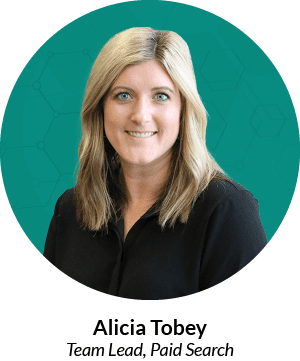 "Consumers will continue to evaluate the best deal through research, reviews, and comparisons due to economic influences. This means you may see longer time lag, additional paths to purchase, and lower AOVs as users wait for discounts. With the increased volume of imagery on search engine results pages, many users will likely complete those evaluations even before they arrive on your site." – Alicia Tobey, Team Lead, Paid Search
17. Focusing on the right channels vs. easily attributable channels will be key to success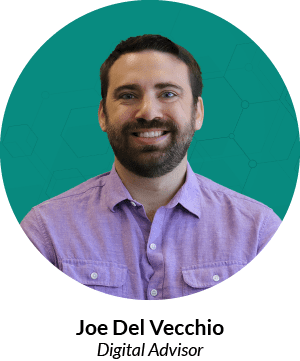 "In 2023, digital will be won by companies that prioritize the channels that reach their target audience best over channels with the easiest attribution. In an ever-changing tracking landscape, focusing on effectively reaching the right people will lead to success – even if you can't attribute revenue one-to-one with spending." – Joe Del Vecchio, Digital Advisor

Tying It All Together: 2023 Ecommerce Predictions
Don't be surprised if your brand faces unexpected trends and industry happenings in 2023. If there's anything the past few years have taught us, it's to expect the unexpected. But you don't have to walk into the new year completely blind. Use these 2023 ecommerce predictions to help steer your brand toward success!
The digital marketing experts at ROI are dedicated to acting like an extension of your team to discover untapped revenue growth. To explore opportunities to outpace your competitors and expand your omnichannel operations, send a message to our team today.
We keep our blog regularly updated with the latest news and trends in digital marketing so that your brand can stay on pulse of everything current.
We're planning tons of content to energize your 2023 marketing strategies and relieve the stress of developing a profitable plan in a tumultuous climate. Stay tuned for the reveal of the results from our 2023 State of Digital Marketing Survey, a live webinar panel and Q&A in January where you'll be able to directly ask your questions to our experts, and more!