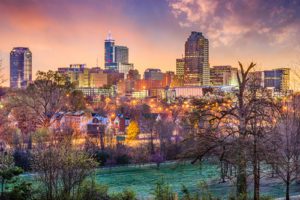 We're delighted to invite you to our hometown this September for the 5th Annual ROI Revolution Summit. This year's event will be held right here in Raleigh at The Umstead Hotel and Spa.
This year's Summit is answering the big question on ecommerce retailers and brand executives minds: "How do we keep up with the constant changes in digital marketing?"
In online retail, it feels like the rate of transformation within marketing channels like Google, Amazon, and Facebook is increasing by the day. Just when you think you've got it all figured out… you've tested, you've optimized… the rules change.
How can you adapt to the evolutionary environment of ecommerce?
Trust us, you're not the only one dealing with these issues. On your digital journey, you're going to keep facing obstacles and challenges that undermine your ability to be successful. Consumers are going to keep changing the way they search, decide, and buy. It's your mission to stay agile, reactive, and to take advantage of the evolutionary marketing trends and strategies that will advance your business.
That's why we've pulled together some of the brightest minds in the industry to show you real world examples of how to roll with the changes and consistently come out on top. We're on the cusp of a major technological shift – and we're here to help you navigate that path.
At the ROI Revolution Summit, you'll join 150+ retailers that can empathize with you about the trials of dealing with Amazon, Google, Facebook, and other marketing channels. By attending, you'll be able to position yourself as a thought leader among the cream of the crop of ecommerce executives.
Why Raleigh?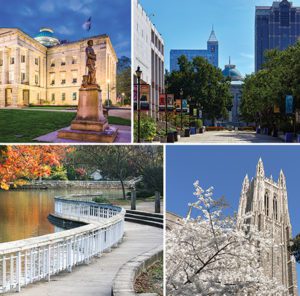 While you're at the Summit, we want to share our hometown with you. ROI Revolution was created and developed here in Raleigh and we're ready to show you that North Carolina has more to offer than just pretty scenery. We're also home to an incredible foodie scene, more than 30 craft breweries, and a bevvy of parks, museums, and outdoor activities.
With three of the top universities in the country situated in Raleigh-Durham, the area has consistently landed in top 10 lists for best place to live, work, and play, job growth, entrepreneurship, and more.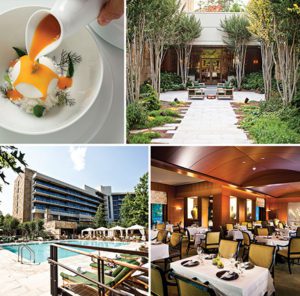 Our Venue, The Umstead Hotel & Spa, is located in a serene corner of Raleigh with sprawling forests, lakes, and trails to explore. The hotel itself is home to a Forbes Five Star Restaurant, a world-class spa, and one of the premiere conference centers in North Carolina.
Check out our Summit website to learn even more details about the event and to reserve your spot today. We look forward to seeing you soon and will happily treat you to the "southern hospitality" you've heard so much about. With consistently great food, as well as our ever popular networking events, you'll be wined, dined, and entertained while also absorbing exceptional content in an intimate setting with 150 of your ecommerce peers..
If you have any additional questions or feedback, email our Senior Events and Sponsorship Specialist, Noel Buck, at noel@roirevolution.com or call her at (919) 800-4254. We can't wait to see y'all!