From the overhaul of standard text ads to an entirely new AdWords user interface, 2017 saw some dramatic changes in paid search marketing. With 2018 in full swing, are you prepared for what's to come in the fast-paced, constantly changing world of paid search?
Over the past several months, we've compiled the top trends and recommendations that brands and retailers like you can leverage to get a leg up on the competition in 2018 and beyond. Without further ado, here are the first three trends that will define paid search in 2018.
Access Part 2 of this article here.
1. Maintaining Mobile Momentum
The year of mobile has come and gone. For the first time ever, overall mobile paid search clicks have surpassed desktop based on our client data. In fact, as of Q4 2017, mobile is now driving 51% of all ecommerce paid search clicks on Google. Mobile has crossed the 50 yard line. This trend is even more pronounced on Google Shopping, where mobile just crossed the 60 yard line. The continued incremental growth of mobile advertising will continue in 2018.
What It Means for Your Business
If your website isn't optimized for a mobile experience, you've probably already been left in the dust.
But it's not just the content on your website that needs a strong mobile approach, it's also your overall site speed and user experience. A cumbersome checkout, slow loading product page, or poor mobile user experience could be the difference between profitable advertising and wasted opportunity.
The power to dramatically increase your revenue from mobile lies squarely in your hands.
2. Understanding Attribution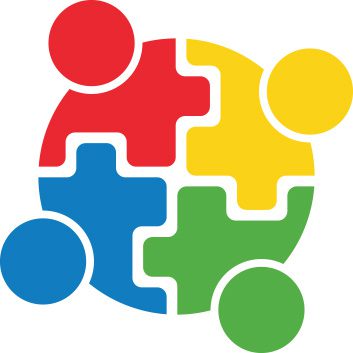 If you can't effectively attribute where your sales come from, how can you determine your most profitable channels ? A simple focus on first-touch or last-touch attribution is quickly becoming a thing of the past.
Today's consumer uses 6 or more touch points across multiple devices before making a purchase. Understanding the entire buyer's journey and where they might be getting hung up is essential to your success.
This is where an attribution model that can identify all the various devices and operating systems a consumer uses during a purchase can have a huge impact on where you spend your advertising revenue.
Being able to individually track key metrics from Facebook ads, text ads, display ads, remarketing campaigns, and even the impact of organic traffic, content, or phone call tracking are essential to profitable growth. The combination of all these sources helps to better interpret a full-funnel approach to the customer journey.
There isn't one right answer when it comes to attribution. Every business has a distinct buyer's funnel. Look no further than your own customer journey for opportunities to uncover missed attribution opportunities. Understanding all the facets of your purchase cycle will allow you to uncover the interactions that have the biggest impact on your profitability.
3. The Future of AI and Machine Learning

How can artificial intelligence impact your business? Currently, AI is being used to predict product and content recommendations, better understand shoppers that are likely to convert or bounce, and help to gain a clearer understanding on buyer intent through customer data.
Moving forward, the role of AI and machine learning is going to continue to grow as more businesses look to automate marketing tasks and free up time to focus on big picture ideas to grow.
Machine learning will make it easier to understand which channels are driving traffic and conversions, and the individual and combined impact of multiple touch points in the buyer's journey.
If you have problems targeting the proper audience, utilizing artificial intelligence will help unlock the data about who you are targeting. It will also help determine who you should be targeting, and help simplify the segmentation of your audience by shopping preferences and demographics.
Google and Bing themselves have turned to machine learning and AI to refine their search algorithms, ad rank thresholds, smart display campaigns, automated bidding strategies, chatbot extensions, and more.
This trend will continue to dominate headlines in 2018 as more retailers and brands realize the incredible opportunity that AI and machine learning provide through automation and the simplification of complex data and processes.
In Part Two of this article, we'll tackle the meteoric rise of voice search, how to leverage video advertising for your brand, and the impact of experiential marketing in the buyer's journey.
If you're looking for even more expert insights into the world of paid search, download our 2018 Ecommerce Paid Search Report. This comprehensive, 40-page e-book will take an in-depth look at our client data, analyzing key metrics in 2017 and outlining predictions for 2018 growth. You'll also get a look at key Google vertical data, client success stories, and additional insights on the trends that are defining the future of paid search marketing.