In Part One of this topic, we covered three key trends in paid search marketing: mobile, attribution, and AI/Machine Learning. In part two, we'll tackle three more of the trends that will impact brands, retailers, and ecommerce merchants in 2018.
Let's get to it!
4. The Meteoric Rise of Voice Search
In 2017, 20% of all search occurred via voice search rather than a typed query. Did that catch your attention? If not, how about this: by 2020, it's estimated that to more than 50% of all searches will be voice searches!
And based on our client data, those searches are converting. In fact, voice search on the Amazon Echo has a higher conversion rate than Amazon Prime Members, who convert at over 70%!
What it Means for Your Business
It's crucial to understand that people talk differently than they type. When typing, it's all about convenience, trying to use short, keyword-rich phrases. When people speak, they tend to ask more questions or make full statements. Having the content of your advertising built around answering an entire question will help you reach a bigger audience.
KEY SEO TAKEAWAY: Utilize structured data on your website! When Google receives a voice search about a specific product, they are looking for the most relevant, easily accessed answer. If your site has structured product data built into your html, Google can automatically pull the info, giving you "first dibs" on valuable search results.
5. Video Advertising Across Multiple Channels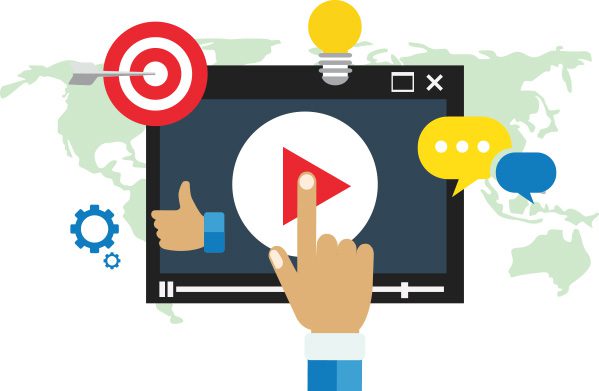 For PPC, YouTube TrueView video and discovery ads offer a powerful platform for advertisers to create engaging, story driven content to promote brand awareness. These ads can show up in search results or on watch pages, and perform best with engaging content that educates and informs as opposed to a sales pitch.
Google also offers powerful TrueView for Google Shopping ads, combining the two formats together in a single ad unit. A customer can click directly through to the products in the video and purchase them without any in-between steps.
Display video ads allow the opportunity for brands to show video content throughout the Google Display Network. This means your video could show up while a consumer is researching products similar to what you sell, offering up highly targeted solutions to their specific needs.
You can even create custom remarketing lists from linking your YouTube channel to your AdWords account, allowing reengagement with the consumers who are more likely to convert.
For social media, video is an essential component of any advertising campaign. Over 100 million hours of Facebook videos are watched every day, and native videos (those uploaded to Facebook instead of YouTube) have a 6.3% engagement rate, more than double the industry average!
Even the Amazon marketplace is going through a video revolution. More and more product detail pages are including videos to accompany the static images of products as part of their Enhanced Brand Content. From customer reviews to howtos, video content on Amazon continues to evolve and expand.
6. Experiential Marketing and the Buyer's Journey
Today's consumer is savvy. Gimmicky sales pitches no longer convert. People want a real experience. They want to feel like retailers care about them and understand what makes them tick.
This is where experiential marketing comes into play. If you're looking to maximize your lifetime customer value, you need more than just advertising. You need an interactive customer experience.
Sephora and Lowe's are perfect examples of retailers making great strides to improve their experiential retail approach. Sephora has accomplished this with their Sephora Studio and Beauty TIP (Teach, Inspire, Play) programs.
They are designed to engage brick-and-mortar customers with beauty advice, custom digital makeovers using augmented reality, and even classes they can access in store via computers and iPads. This interactive retail experience is one of the major reasons that Sephora has quickly ascended to No. 1 specialty beauty retailer in the world.
Lowe's has introduced the Holoroom, a virtual reality home improvement tool that allows users to custom design the room of their dreams while at a physical store location. Consumers can pick their colors and styles and see exactly what the end product will look like in an actual space, instead of relying on tiny paint swatches or stock photography examples.
All of these retailers understand the power of experience, and have gone the extra mile to put their customer first. What will your business do to improve your shopping experience?

If you're looking for even more expert insights into the world of paid search, download our 2018 Ecommerce Paid Search Report. This comprehensive, 40-page e-book will take an in-depth look at our client data, analyzing key metrics in 2017 and outlining predictions for 2018 growth. You'll also get a look at key Google vertical data, client success stories, and additional insights on the trends that are defining the future of paid search marketing.