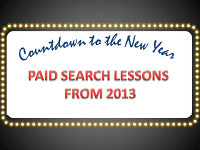 2013 was a pivotal year in paid search for retailers. Some experts estimate over 1,000 changes in AdWords alone! From a complete platform upgrade on AdWords to tons of new features on Bing, ecommerce retailers can easily lose track of all the changes. However, with each of these changes came lessons on how to adjust for improved profits in 2014.

Adapted from ROI Revolution's "Countdown to the New Year: 13 Paid Search Lessons from 2013", here are 7 paid search lessons for retailers.
1. Algorithm Changes Reinforce the Need for Paid Search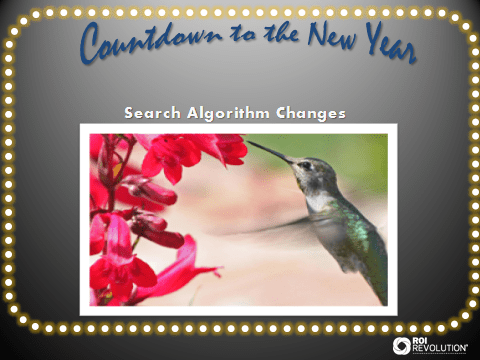 The announcement of Hummingbird and Secured Search took retailers by surprise in August, and left them without the keyword data points they need to make optimizations to their website. But these algorithm and security changes only reinforce the need for retailers to use paid search data for organic optimizations. Retailers can use the Search Query report in AdWords to show user search queries that converted in paid search and then can be used for onsite optimization when analytics data shows as (not provided).
2. Similar Audience Targeting Creates Visitor Doppelgangers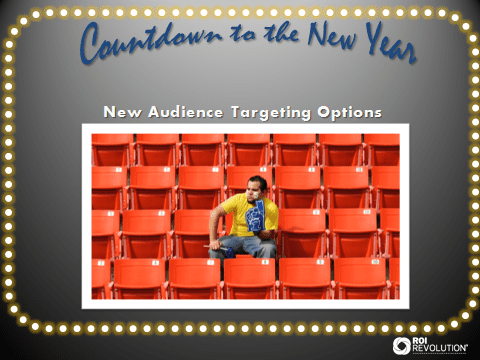 One new audience targeting option, Similar Audiences, is one way Google is attempting to identify audience types for retailers based on site visitors who are tagged in remarketing lists. Retailers can use Similar Audiences to target consumers online whose browsing activity indicates similar characteristics and interests of the people on a given remarketing list. Google will try to find new users who match the profile of those people. "It's a relatively low-volume feature, but should improve over time," according to ROI Revolution's Director of Paid Search Justin D'Angelo.
3. Mobile Results Need Better Metrics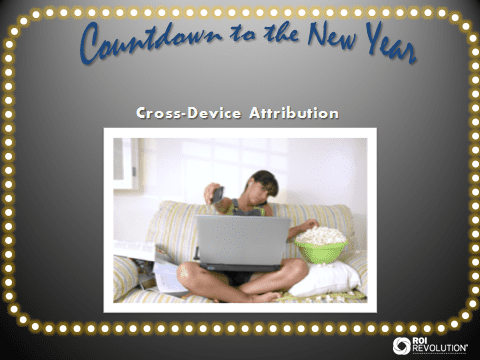 As mobile shopping continues to grow at double-digit pace, it is fair to say the value of these mobile shoppers can be difficult to determine. With the launch of AdWords Enhanced Campaigns last summer, retailers can now tell Google how much more (or less) they are willing to pay for these shoppers. Additional attribution attempts are being made by Google to clarify the exact role of mobile devices in the buying process with the new Estimated Totals columns, but these columns require 50 conversions per day and only report data that Google is 95% confident is accurate. So, while the value of mobile shoppers can vary, mobile shopping will continue to be a trend to follow into the New Year.
4. Enhanced Extension Improves Relevance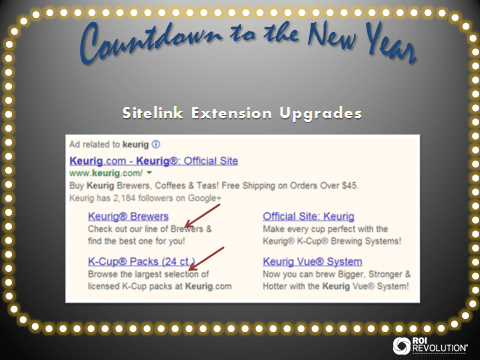 New features for extensions were upgraded this past summer. For example, individualized reporting, ad group assignment capabilities, and even expanded sitelink descriptions are available for improved ad performance. But, ad extensions are no longer 'recommended'. They are a required element if a retailer wants to improve their Ad Rank. Google has made a significant change to their Ad Rank formula to include a variable for the use of ad extensions in a campaign. In addition to click-through-rate and quality score (the 2 main factors of ad rank), Google is taking the predicted performance impact of ad extensions into account when assigning ad rank. The easy fix is to add all appropriate ad extensions to every campaign.
5. Remarketing Lists for Search Ads Brings Back Broad Buyers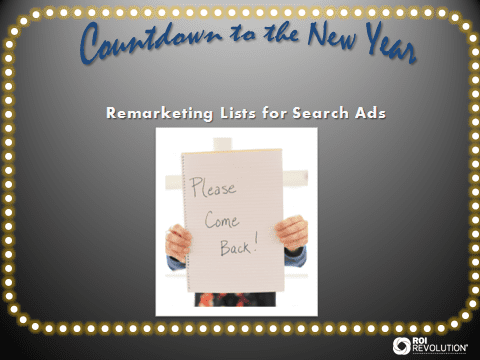 Understanding the importance of staying in front of site visitors, Google launched Remarketing Lists for Search Ads this year allowing retailers to apply their remarketing lists to search campaigns, thus targeting those visitors on the search network. This doesn't mean that all search campaigns should have a remarketing list targeted to it. Instead, one strategy would be to create a search campaign around a broader theme. Then, target the campaign to a remarketing list using the "Target & Bid" option on the Audiences tab. This will allow a retailer's ad for the broader terms to show only to someone who is on the specified remarketing list.
6. Geo-Targeting Makes 'Cents' for All Retailers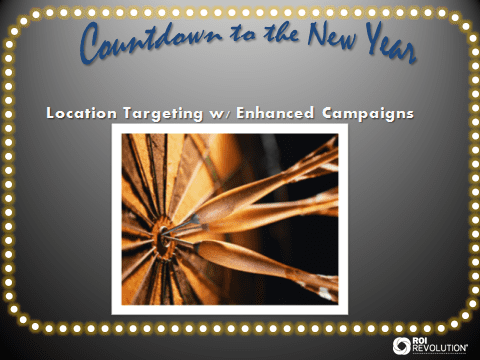 Prior to the Enhanced Campaign upgrade, if a retailer wanted to pay different bid prices for different geo-targets, they'd have to duplicate their campaigns and target different locations. This was a management nightmare. Now, retailers can easily adjust bids up or down by a certain percentage for an entire country or all the way down to a zip code. This also makes it easy for retailers to adjust bids based on product seasonality or changing weather patterns. Additional location targeting features allow brick-and-mortar retailers to bid more for buyers closer to their location using a radius targeting method.
7. Dynamic Remarketing is a Major Win for Retailers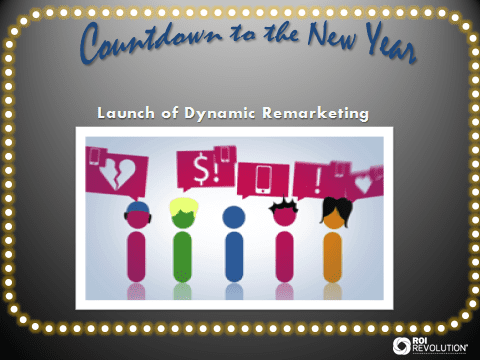 Imagine showing a recent site visitor the exact product they were viewing on a site after they moved on to another site. Dynamic remarketing allows retailers to do just that. Retailers can create customized ads that show users products they've recently viewed as well as similar products in a catalog. Google uses data from a retailer's Merchant Center product feed in order to deliver the right product image to that user. When used correctly, retailers have seen incredible results in site conversions by bringing back more buyers.
Access the full presentation here.
—
A new year is just around the corner. While there will inevitably be new changes in the coming year, retailers are well advised to take these paid search lessons and apply them to their paid search strategy to make next year the best year ever!