As we kick of 2018, what are the ecommerce trends that retailers like you need to be aware of in the new year? You'd be surprised to learn that there is a lengthy list of items this year.
Headlining the list are some carryovers from previous years as well as some new objectives. So without further ado, here are five ecommerce trends that will help to shape 2018.
1. Mobile Madness Part 5: The Mo-pocalypse
It seems like every single year, mobile is on the tip of ecommerce executives tongues. And it's pretty easy to see why. According to eMarketer, by 2019 mobile will account for 72% of US digital ad spend. Additionally, 53% of all emails are opened on a mobile device, which is up 30% from 2010.
These statistics paint a bright future for the continued growth of mobile. Is your business focused on a mobile-first mentality? If not, you could be left in the digital dust and end up being swallowed up by your competitors.
It's crucial that your business focus on optimizing your website with a mobile-first mindset. Once you've got that figured out, then you can optimize for other devices as well. But mobile can no longer be a backburner strategy. It needs to be on the front lines.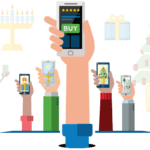 Are you interested in learning more about mobile marketing? Download our 2017 Q4 Mobile-First Report to uncover the strategies that will win the day. Based on data from our 300+ clients, this report will give you key takeaways to improve your mobile experience and grow your online business.
2. User-Generated Content for the Win!
Did you know that 92% of buyers trust referrals from people they know? It should come as no surprise if you think about it.
For instance, let's say you're looking for a new vacuum and one of your friends gives you a rave review about one they bought. Would you buy it? Maybe not from their recommendation alone, but you'd probably be far more inclined to look into it. Far more likely than if the recommendation came from a random company you didn't know or trust.
This is where user-generated content can be essential to a successful marketing strategy. Getting your customers to create content for you can be an amazing way to generate new sales and improve brand awareness and loyalty.
Think of creative ways to get your customers involved. If you're a clothing retailer, encourage them to share photos of them in their outfits. If you sell hiking equipment, create a competition for the best photo of a unique location (while wearing your gear, of course!). The sky is the limit. Think about what you would like to see as a customer, and make it happen.
3. Setting Achievable Goals
Yes, another recurring strategy, but one that many retailers gloss over. Setting goals that are realistic and attainable is at the core of every successful marketing initiative. If you're unsure of what your goals are, you're never going to get the results you desire. You'll end up with muddled data that won't lead to more profitability, just more questions.
You need to take a holistic look at your business. Determine what your KPIs are, understand which data points are most crucial to your success. Don't just focus on revenue, as that can lead to false confidence, when often times how you get there could be unprofitable or poorly optimized.
You need to create a plan for every single aspect of your marketing and advertising. Determine which channels are the most profitable, or which new channels you will test. If it's a new channel, set clear goals based on  what you hypothesize to happen, and support it with any data you have available. Reassess this as soon as you have concrete evidence to back your claims. If it's a channel you're already invested in, look back at last year's data and determine which areas you can focus on to improve.
Be realistic. If a channel is unprofitable, don't just make assumptions that it will turn around with minimal work. You need to think critically on whether or not it is your positioning on the channel, or the channel itself that's the problem.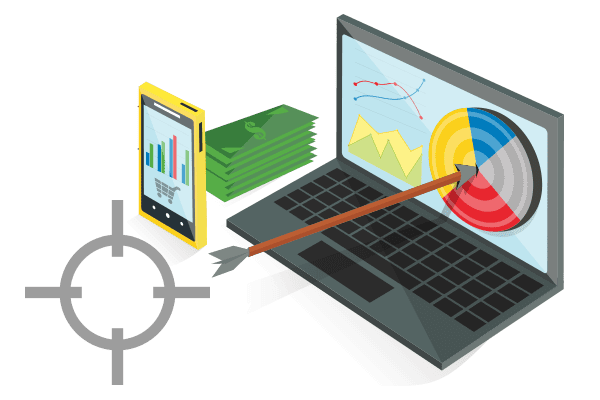 Are you looking for a deeper comprehension on how to set realistic and achievable goals? You should grab our special report, Setting Ecommerce Marketing Goals. You'll discover how to properly segment your goals, as well as essential factors to defining your target return on investment.
4. The Customer Journey is Omni-Channel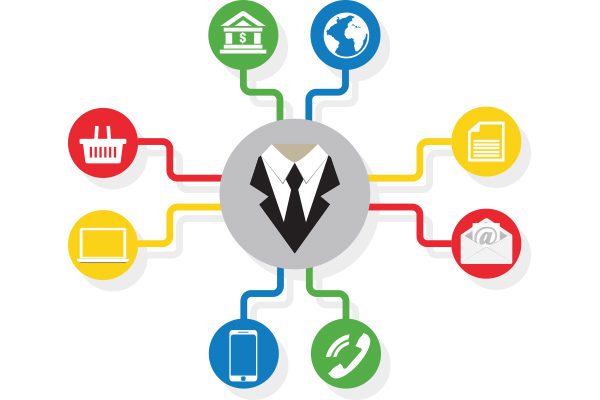 Now more than ever, the journey of a consumer from initial inquiry to completion of a sale is long and complex. Years ago it was as simple as, see an ad in the newspaper, go to the store, make a purchase. Today, a customer might make as many as 10-15 touchpoints before making a sale.
Understanding the roadmap a consumer takes is essential to understanding where the points of friction are in your buyer's journey.
Let's say you are selling lawnmowers. Think of the multitude of ways a consumer could come across your product. They could do a Google search for lawn mowers. If your SEO is properly aligned, they could click an organic link from a search engine. If you're utilizing paid search and Google Shopping, they could click on one of your ads.
Perhaps they even got a recommendation about your product, so they got to your site directly. Or they saw a lawnmower ad in the newspaper, or on TV, or on the radio and made a call. Or they went to Amazon. Or Facebook.
Or, or, or…
The point is, no two customer journeys are the same. Your job as a retailer is to determine the paths that most often lead to sales, and optimize those. That could very well mean opening up entire new marketing channels, depending on who your ideal customer is.
5. Quality Content is Key
Not to be confused with user-generated content, the content that your own internal marketing team creates for your business is incredibly important. Consumers are no longer looking for marketers to constantly sell to them with gimmicks and buzzwords. Today's consumer has marketing blindness. They are immune to the flashy, salesy tactics that were successful 20 years ago.
This is why it is essential that every piece of content you create be aligned with your overall brand, your vision, and be more than just a sales tool. Your content needs to educate, resonate, and more than anything, it needs to tell a compelling story.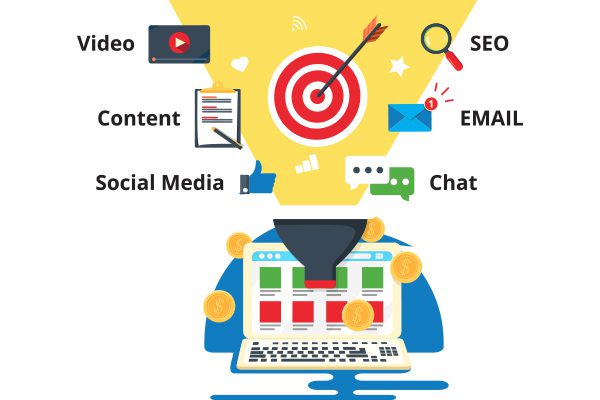 Far too many marketers get bogged down in the details. They can't see the e-forest for the e-trees.  They are too focused on trying to sell their product, instead of trying to engage and nurture site visitors. Think about your products. What are the common questions, concerns, and pain points that your customers may have?
In the lawnmower example, there are multiple ways to create engaging content. You could have video tutorials of assembly, usage, and maintenance. You could have blog articles focused on comparing different models and product lines, or on optimal ways to get rid of weeds in your lawn, or how to turn your lawn clippings into compost. Think about the content you would want as you're researching. Offering that to your customers is a sure-fire way to build brand loyalty, improve engagement, and turn more browsers into buyers.
Now that we've covered some of the basic strategies, it's up to you to determine what is best for your business. But you don't have to do it alone, we're here to help!
Get our 2018 Ecommerce Retailer Checklist, which takes a step-by-step approach to optimizing your ecommerce business for 2018. You'll gain detailed strategies that will focus your business on improved profitability in 2018 with PPC, Amazon advertising, conversion optimization, social media advertising, SEO, and product feed optimization. Grab it now and pave your 2018 path to ecommerce success.