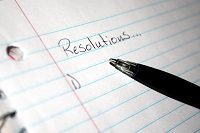 Remarketing has been sort of a hot topic for us here at ROI Revolution lately, with last week's blog sporting some great insider tips on AdRoll remarketing from one of our seasoned analysts, and a can't-miss post on dynamic remarketing. Our recent case study also gave you an inside scoop on the techniques one retailer used to net a 785% increase in remarketing sales.
Why the remarketing rush now? Well, it's mid-2014, and at the beginning of the year, we challenged you to make four remarketing resolutions for the New Year. These resolutions were designed to help you make the most of paid search in 2014 through remarketing. So with the year more than halfway through now, and so many great remarketing resources at your fingertips, I think it's time for a quick refresher on these 2014 resolutions and why they're important.

If you haven't implemented these remarketing best practices yet, don't worry–it's never too late to get started.
#1. Create Your Remarketing Lists with Purpose
With remarketing, there are lots of different ways to segment your audience into lists, and define different campaign durations based on these lists. While many retailers may be tempted to just go with the broad "All Site Visitors" list, you will probably see more success by segmenting your lists based on value, so you can adjust your bids accordingly.
For example, someone who made it to your shopping cart is probably more valuable to your remarketing efforts than someone who merely browsed a few items and left. You can use remarketing lists to target these cart abandoners and bid at higher CPCs, knowing you're likely to get a better return on customers who were deeper in your funnel. This kind of strategic use of remarketing lists and membership duration will help you yield better results.
#2. Try Remarketing Lists for Enhancing Search Ads
The "Remarketing List for Search Ads" option is an interesting feature, introduced in 2013, that applies your remarketing lists to a traditional search campaign. This means that, by targeting your previous site visitors, you can stay in front of these visitors while they are searching for similar products on Google. Since this is a search campaign, the keyword is still the primary source of relevancy, but remarketing lists will further refine who is targeted for the keyword.
This approach works especially well for more broad terms that could be too unprofitable in a search campaign that has not been refined by remarketing lists. There is also a "target & bid" option, which will keep your ads from showing for all searches on those broad keywords. This saves you money on clicks from users that aren't familiar with your brand and will help your conversion and click through rate by targeting those more likely to convert.
#3. Explore Similar Audiences
Similar audiences is another CPA-saving feature from Google. With this functionality, Google looks at the browsing activity on Display Network sites over the last 30 days and automatically finds potential new customers from matching their characteristics and interests to people in your specified remarketing list.
The most common use for Similar Audiences is to create a remarketing list of existing customers so that Google can find new users who match the profile of your actual buyers. So far we've seen that it's a relatively low-volume feature but I imagine that it will improve over time. The best way to know if this tool is right for your business is to test it by creating a separate Display campaign set to target similar audiences. This way, you can use a separate bidding strategy to determine the campaign's value and track its results more closely.
#4. Implement the 5 Steps to Dynamic Remarketing Success
Dynamic remarketing is one of the newer and most useful tools in your remarketing arsenal. Dynamic remarketing uses your Google Merchant feed to dynamically insert specific products into your remarketing ad based on the site visitor's experience.
For example, if a visitor was browsing your site and added a blue polo shirt to their cart, then left your site to read a news article, they would see your dynamic remarketing ad on that news site, displaying the blue polo in their shopping cart. We've seen some amazing success with our clients almost immediately after implementing dynamic remarketing campaigns. It only takes five simple steps to get started:
Step 1: Create a Remarketing Campaign
Step 2: Choose the "Dynamic Remarketing" option
Step 3: Link your Google Merchant Center account
Step 4: Ad the dynamic remarketing code to your website
Step 5: Use the dynamic ad builder
(NOTE: If you're not already using dynamic remarketing, I recommend getting the more detailed version of these steps by watching our 35-minute Remarketing Resolutions webinar.)
Why Should You Use Dynamic Remarketing?
We'll take a bit of a bunny trail on this last one, because it's important for you to know just what you could gain by implementing dynamic remarketing. The numbers speak for themselves–this table shows the results that one client saw, just by implementing dynamic remarketing.
As you can see, the results were incredible, with conversions and revenue at startling percentages and CPA down by 67%! And while not every retailer can expect these exact results, getting a 3x-5x growth isn't out of the ordinary.
The point that I hope you take with you is this: you're leaving a lot of sales on the table if you're not yet making the most of remarketing–especially dynamic remarketing. If you want more info on how you can use dynamic remarketing to make leaps and bounds in your profitability, download our executive guide, Google's New Dynamic Remarketing for Retailers.