Dynamic ads on Facebook are a commonly underutilized capability of Facebook advertising – but they have the potential to help you increase new customer acquisition, capture more high-intent users, engage users with your brand, and much more.
Displaying dynamic ads on Facebook allows you to show relevant product recommendations to high-intent audiences who have already expressed interest in your brand online. You can also reach people who may not have visited your website or app before but have somehow expressed interest to products similar to yours online.
Let's take a look at how you can use dynamic ads to achieve your Facebook marketing goals.
Tip: Prior to using Facebook Dynamic Ads, make sure your Facebook Pixel is properly installed with correct conversion events and that your Pixel is connected to your product catalog. It's important to note that what separates dynamic ads from standard conversion-focused campaigns is the catalog sales objective.
Goal: New Customer Acquisition? Solution: Dynamic Prospecting.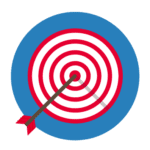 Dynamic Ads for Broad Audiences (DABA) is a great solution for advertisers with a focus on new customer acquisition.
DABA uses the power of the Facebook algorithm to find customers more likely to be interested in your products and will display products most relevant to their interests.
Goal: Capturing High-Intent Users? Solution: Dynamic Remarketing.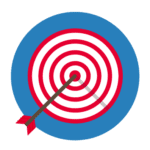 This is the bread and butter of dynamic product ads. Typically, these ads generate a higher return on ad spend (ROAS), strong click-through rates (CTRs), and strong conversion rates!
With this campaign, use your most qualified audiences (e.g. recent Cart Abandoners) & remind them exactly what they were going to purchase.
Goal: Engaging Users? Solution: Dynamic Collection Ads.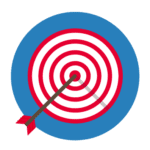 Facebook collection ads provide a unique opportunity to immerse users in your brand's story and products. Using templates, it is easy for advertisers to create an experience that combines curated lifestyle videos/images with a dynamic product feed.
This is a great strategy for maximizing customer lifetime value. Cross-sell past purchasers to complete the set or introduce them to a new product line.
Facebook collection ads can run alongside static campaigns so you can test the effectiveness of different audiences and optimizations.
The power behind these ads is in the instant experience. Customers who view your collection ad can browse your products without leaving the app!
Advanced Strategies
Here are some next steps to optimize your dynamic ads.
Ad Formats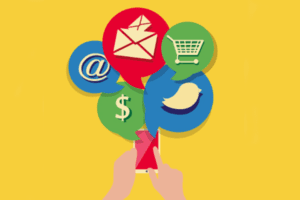 Test Collection and Dynamic Carousel ads against each other to see which resonates better with your audience. Collection ads use a static image or video, then open to an Instant Experience for users to explore your product catalog. Dynamic Carousels pull product information directly from your catalog to show updated information, like price or description.
With Dynamic Carousels, you can also test a static image or video as the first card. For prospecting audiences, use this card to explain your brand and your product offering, and then let users explore more of your catalog.
Copy
Test copy variations tailored to audience intent. For example, if you're targeting cart abandoners, use the copy to remind users that they left something in their cart.
Product Attributes
Test which product attributes populate in your ads, like Product Price or Product Description.
Creative Best Practices
Check character counts and optimize your copy for mobile placements.
Text overlays on images should not exceed 20% of the total image or ad delivery will be impacted.
Feed Optimization
You could use your Google feed for your Facebook Product Catalog, but a separate feed optimized for Facebook leads to better results:
Custom labels: Categorize your products in ways that make sense for your business. Do only some of your products go on sale? Create a sale-specific product set! Need to feature products with higher AOVs or larger profit margins? Use a custom label to advertise your highest tier products. Want to put your best foot forward with new customers? Create a Top Products segment!
Image specs: If your images aren't big enough, your ads won't deliver across all platforms. Double check that product images are at least 500×500 pixels to achieve maximum feed health.
Title optimization: Not all advertising platforms are the same. While longer titles are great for Google and Bing, that will hurt your performance on Facebook and Instagram. Shorten your titles to include only the most pertinent information for optimal delivery and maximum impact
It's not easy to design and maintain a customized feed while single-handedly managing your social strategy. Combine ROI's Social Media Advertising with Feeds Management for advanced strategies and optimal results.
Wrapping Up
Want to learn more about social media advertising strategies? Check out some of our additional resources below!
Co-authored By:
Leigh Kopicki, Team Lead – Paid Search
Whitney Pike, Paid Search Strategist
Jamie Gwaltney, Social Media Analyst