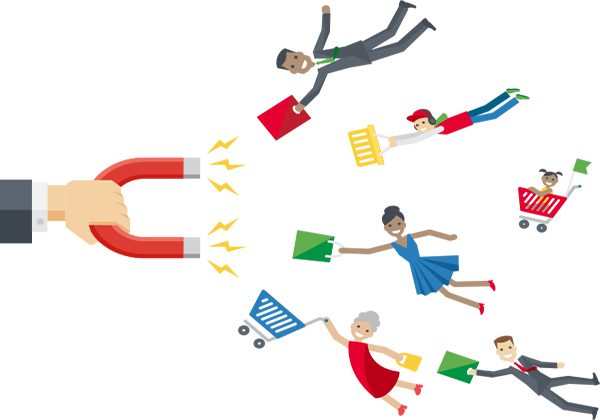 It's crunch time. With only a few weeks left in the holiday season, now is the time to take action and grab up all those shoppers and turn them into customers. The problem is, shoppers have become so savvy that their expectations often make it difficult to even get them onto your site.
Well have no fear, AdWords Customer Match is here! As announced on the Inside AdWords blog on Thursday, they've rolled out a simpler way to approach the holidays. They've created a way to streamline subscriber lists which opens up more options to reaching your customers.
So if your subscriber list is constantly changing, you can now add or remove specific addresses or replace the list entirely without having to constantly create new versions.
But that's just the tip of the iceberg! Read on to learn even more of the new and improved features Customer Match has to offer.
How Does it Work?
Step 1- Upload your subscriber list to AdWords
Step 2- Create a campaign in AdWords that targets your audience based on your list. This is also cross-referenced with those on your list who are Google users.
Step 3- When those Google users are signed in, they will see your tailored ads on Gmail, YouTube, and even Google Search.
If you're worried that Google might be taking your customer information to utilize for themselves, don't be. They have stated that all data is kept confidential and secure and is held to the same standards as their own customers. If you're still a little cautious about the whole thing, read this excellent support document that should help to alleviate all of your fears.
The best part about it is that these lists won't expire. You get to set the duration for how long you want your customers in the Customer Match system, meaning that if you are running a holiday campaign, you can turn it off once the timeframe has passed and won't be accidentally targeting them with stale promos or out of date offers.
Additionally, if you are an account owner in AdWords, you can use the AdWords API to manager your Customer Match data. If you're interested in learning more, there is additional info in their API Remarketing guide.
Finally, if you are utilizing Youtube's TrueView ads, you still have the opportunity to take advantage of Customer Match. If this is something you are interested in, you need to contact your Google account manager and ask how you can set this up using DoubleClick Bid Manager.
The ability to customize adds to your subscriber list is just one more exciting tool to manage your holiday shopping traffic. The customization involved allows you to focus in on those site visitors who have already shown enough interest in your offerings to sign up, which should help make the sales process quicker and more efficient.
If you're interested in learning other ways to optimize your holiday traffic and turn shoppers into customers, read this excellent blog post from our partner Proonto.