We're only a week out from Thanksgiving! Can you believe it? With the holiday season now in full swing, it's essential that your Q4 Amazon advertising strategy has you set up for success.
The problem is, Amazon has gone through so much change and is still very much in its "advertising infancy" when compared to platforms like Google Ads or even Facebook. This makes it very challenging for brands to see consistent and profitable growth.
That's why our team of Amazon advertising gurus put together this comprehensive, 12-point checklist to make sure that your campaigns, keywords, and bidding strategies are optimized. Let's take a look, shall we?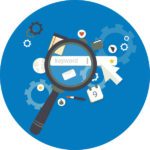 Keywords
Check your negative keywords and consider un-pausing any negative keywords that were previously performing close to your goal & bid them lower if needed.
Ensure that your top traffic keywords align with the products you would like to showcase during the Holidays.
Increase bids on high priority products and high traffic keywords.
Ensure bid+ is enabled in your Sponsored Products manual campaigns.
Run Sponsored Ads in conjunction with Lightning Deals to help get your brand and deal visible.
If you're an FBM seller start pulling back your bids the day before your last-ship date because conversions will start to drop off.
If you're a vendor or FBA seller start pulling back your bids the day before Amazon's last-ship date (usually around the 23rd or 24th).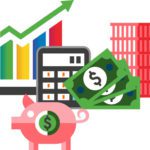 Budgets
Increase your campaign daily budgets ~5x to ensure your ads remain visible throughout the day.
Monitor your campaign budgets and performance throughout the heightened traffic.
Campaigns
Pause any campaigns with holiday specific ad copy after your last-ship date.
Ensure that all products are in automatic and manual campaigns.
Download a bulk file of your account prior to making major changes.
Ad Copy
Create holiday specific ad copy for your product offerings in Sponsored Brands/Product Display Ads.
Applying the principles outlined in these 12 tips will go a long way in helping to optimize your Amazon advertising efforts. However, you need to keep in mind that these strategies are just scratching the surface as it pertains to Amazon. To truly be successful on the platform, it takes a concerted, consistent effort on all fronts.
That's where we come in! We'd like to offer you a complimentary, 20-minute Amazon account review. Our team of experts can take a look at your account and show you the areas of greatest opportunity for continued growth. You'll leave with a concrete understanding of where to invest your time and how to reach and surpass your profitability goals. Schedule your review today!