On November 13, 2018, Amazon, the world's first trillion dollar company announced that it would be opening its new headquarters in two locations—Long Island, New York and Arlington, Virginia, each gaining over 25,000 employees.  The decision to open two new Amazon locations is attributed to the vast local and regional talent available.  This decision may seem insignificant for a company of Amazon's size, however it is actually one with a multi-fold impact.
What is the impact on Amazon from a business standpoint?
Though opening up a new headquarters may seem minuscule for a trillion dollar company, Amazon actually invested quite a bit of money into the project.  $14,573,000,000 is a rough estimate of the total cost for Amazon to undertake splitting its second headquarters into two locations.  This insanely large total is credited to:
$5 billion in location costs
salaries beginning at $150,000 per employee
over $2 billion in incentives.
Overall, this is a relatively large financial undertaking for Amazon.  In addition to two brand new facilities, Amazon has also gained valuable employment and skill set data along with real-estate data through the intense location search process.  This will give Amazon a long term competitive edge, as the company can strategically place future locations and have insider information for future hires or marketing efforts.  Having said this, it is clear that such an immense decision will also impact many people.
So, you are probably wondering, who exactly is the decision going to impact?
First and foremost, the decision is going to impact the over 50,000 new Amazon employees and their families.  In addition to the new hires, Amazon's decision will also impact the residents of Long Island, NY and Arlington, VA.  An influx of people means more traffic and congested living conditions.
This influx of people also translates to prosperous housing markets in both cities.  Residents will have higher home values and a greater ability to unload properties.  Real-estate agents aren't the only people excited to reap the Amazon expansion benefits.  The new locations will bring the city governments a flood of tax revenue.
Lastly, the decision will impact many of Amazon's competitors, particularly Walmart, Alibaba Group, and Overstock.com, as they will yet again be faced with the growth of thriving E-commerce giant, Amazon.  Needless to say, it is clear that the opening of two new Amazon locations, as seen in the blueprints below, will drastically affect many individuals and be accompanied by many long term consequences.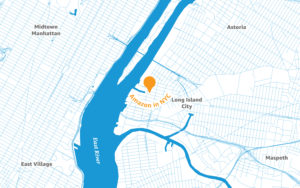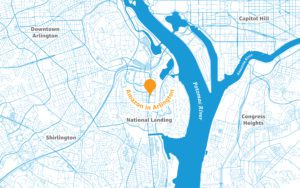 Just what are these long term consequences?
Well, many of the long term consequences are associated with the Long Island, NY location.  The first of these problems is that if Amazon wishes to expand its Long Island location, it is limited in its capability to do so as New York is a peninsula.
In addition, New York ranks 158 on the 2018 Crime Index for the world's most unsafe cities.  According to NYPD, Queens (where the Amazon location will be) has had a 9.4% increase in murder cases, 12.3% increase in rape cases, and 2.6% increase in assault cases.  That being said, Amazon will need to be cognoscente of the environment in which over 25,000 of their new employees will be working in, as the company could potentially face troubles with employee safety.
On a more positive note, one beneficial long term consequence associated with the Arlington, VA location is that given the new location is close in proximity to a major sea port, Amazon will have greater shipping and product capabilities.  The company will be able to process and deliver orders quicker.
Lastly, as stated earlier, Amazon will benefit in the long run from the data and insight gained indirectly through their location search.  Amazon now has the potential to impact their sales, job opportunities, and marketing efforts in cities such as Tucson, Arizona, Birmingham, Alabama, Kansas City, Kansas, and Stonecrest, Georgia.
Overall, the decision of Amazon to split its second headquarters between two locations in New York and Virginia will benefit the company enormously.  The company will be able to boost sales, redistribute management, and gain a larger competitive edge in the E-commerce world.  However, the decision is also accompanied by many long term consequences that Amazon will need to stay on top of.
Still curious?
For more information about how Amazon's latest changes such as the new headquarters and unification of the Amazon brand will affect you and your business, please see the following article, "Amazon Advertising Redefines Their Brand: What it Means for You."