Amazon Brand Analytics is in-depth reporting about how a shopper interacts with and buys from your brand. This reporting, previously called Amazon Retail Analytics Premium, has been available for quite some time, as long as you agreed to pay the hefty price.
Amazon Brand Analytics offers five reports:
1. Amazon Search Terms Report
2. Demographics Report
3. Item Comparison Chart
4. Alternate Purchase Report
5. Market Basket Report
Each of these reports offers unique and custom data relating to your brand, products, and customers. With thousands of products to choose from and sellers and vendors to buy from, you may wonder what the buying journey looks like for your Amazon customer. How do they get from the crowded homepage to your product? What pushes them to ultimately put your product in their cart and convert instead of going to a competitor? Brand Analytics can help you find out. Amazon Brand Analytics opens up a world of possibility! Let's jump into each report and what they do.
In our brand new Amazon Brand Analytics & Your Advertising White Paper, we dive deeper into all of these reports with top-notch strategies, success stories, examples, and more! Download your copy to uncover how to use these five reports to enhance your Amazon advertising insights and supercharge your brand's revenue growth!
1. Amazon Search Terms Report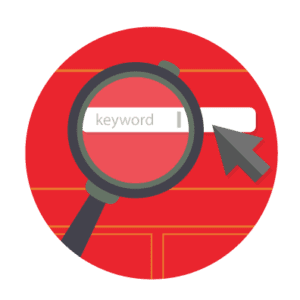 The Amazon Search Terms Report is highly valuable in that it offers insight into short-term and long-term search trends by customers, which can be paired down by category, product name, or ASIN. The Amazon Search Terms Report is useful to brands when looking for search terms that resulted in a click or conversion. It also provides an insider look on which search terms competitors are doing well on.
Putting in a search term will return the top three products customers clicked on after conducting the search. Each of these products will also list their click share and conversion share, giving further insight into consumers' interactions with their listings and product detail pages. The click share tells you how often a product was clicked on after a particular search in relation to how often any product at all is clicked on after a search. Your product's conversion share, displayed with a search term, will show you how often a customer buys your product after searching that term in relation to how often any product is bought as a result of that search.
As you can imagine, this information has valuable implications for keyword-targeted ad campaigns on Amazon. You might find some search terms you didn't know were successful for your products, or you might notice poor conversion on a term you thought was one of your best. The Amazon Search Terms Report will allow you to reflect on your current advertising and SEO, inspire new advertising initiatives, and strategize effectively.
2. Demographic Report
The Demographic Report provides basic demographic information about your brand's customers. Information available includes age, gender, household income, marital status, and education level. This is very useful when creating programmatic display advertising campaigns through Amazon's DSP.
This report also allows you to dig deeper and look at demographics in relation to purchasers of one specific ASIN, or groups of up to 500 ASINs. This is useful for brands who hold multiple product lines with different target customers. The Demographic Report will show you who purchased each product and who your product categories resonate with most on Amazon. This reporting allows you to break out advertising campaigns on a granular level and reduce waste. This way, you'll know exactly who to show each product to. When the right people see your ads, conversions and revenue go up – and you'll have happy customers!
When reading this report, do keep in mind that Amazon Prime accounts are often shared between families and friends. This data can be incredibly accurate, but it can also be skewed toward the account owner. Take your Amazon demographic data with a grain of salt and don't jump into a completely new strategy based on the information in this report.
3. Item Comparison Report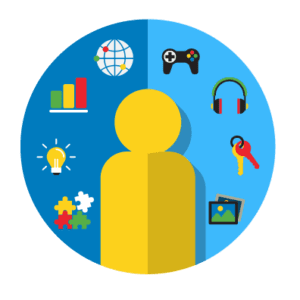 The Item Comparison Report shows the top five products customers viewed in a day after viewing your product. It also shows which product the customer ultimately chose to convert on. You can filter this report by ASIN, search term, category, subcategory, and brand. You can also toggle the timeframe of the report by daily, weekly, monthly, or quarterly data.
The report lists one of your ASINs and the top five products viewed most frequently after your product that same day and can be a powerful tool for competitive research. The Amazon marketplace is a unique landscape, often with different competitors in the space. This report will help you determine which competitors are your biggest threat on Amazon and which are less of a concern than anticipated.
This has major implications for advertising. Amazon advertising offers ASIN targeting capabilities. You can set up a campaign to target the products that appear in this item comparison report. Sponsored Product or Sponsored Display campaigns with ASIN targeting will show ads on the Product Detail Pages of the targeted ASINs. This is a great way to stay in front of your audience and present them with alternative offers from your brand.
4. Alternate Purchase Report
The Alternate Purchase Report is displayed on the same page as the Item Comparison Report and works very similarly. It shows you what products customers bought on the same day they viewed your product, but did not buy your product. Like the Item Comparison Report, it shows the top five products purchased instead of your product, as well as each product's "purchase percent." Just like the Item Comparison Report, you can search by ASIN, category, search term, subcategory, or brand. You can also toggle the reporting timeframe.
The Alternate Purchase Report arguably has even bigger implications for both your advertising and overall Amazon strategy. If customers are continually bouncing off your product to buy from a competitor, you'll likely need to take a closer look at that ASIN's Product Detail Page. Is the product's picture grainy or misleading? Does your product have at least 15 reviews and an average star ranking of 4 or more? Is your product's description clear and accurate?
Once you spruce up your Product Detail Page, you can add some juice. This is where Amazon advertising comes in. Again, this is a great opportunity to use ASIN targeting. Running campaigns targeting the alternatively purchased ASINs is a great way to encourage buyers to choose you.
5. Market Basket Report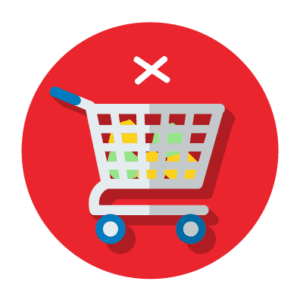 The Market Basket Report has proven to be one of the most beneficial of all the Brand Analytics reports. This report shows you which products are purchased along with your product. This opens up an array of competitive and cross-selling opportunities. This report also displays the "combination percent," which shows how often that product was bought with your product.
What's interesting about this report is that it has both competitive and cross-sell implications. With the Market Basket Report, you'll see both competitors' products and your own products. You can even filter the report to show only your products or only competitors' products. With the findings from this report, you'll be able to competitively advertise and run advertising campaigns targeting your own products to get customers to buy more from you.
Amazon Brand Analytics & Your Advertising
As you can see, Amazon Brand Analytics offers a world of insight for brands and advertisers. These reports can be used to inform overall Amazon strategy, SEO, and advertising strategy on and off Amazon. The reports included in Brand Analytics offer important information that can be used to get the most out of your Amazon advertising.
Download your Amazon Brand Analytics & Your Advertising White Paper to take an even deeper dive into all of these reports!
[/vc_column_text][static-block exodus_static_block_id="18472″][/vc_column][/vc_row]