Updated October 20, 2022
Amazon Elects Not to Build New Headquarters in New York City
On February 14, 2019, Amazon announced that they are no longer moving forward with their plans to build an Amazon headquarters on Long Island. They decided this because of increasing opposition from elected officials, activists, and residents of New York. They argued that the negotiated deal, which included $3 billion in incentives, weighed too heavily in Amazon's favor. While these critics claimed that the headquarters would alter their city forever, proponents praised the economic boost and infrastructure upgrades that would come with it.
Amazon's Explanation: The commitment to build a new Amazon headquarters requires positive, collaborative relationships with state and local elected officials who will be supportive over the long-term. While polls show that 70% of New Yorkers support our plans and investment, a number of state and local politicians have made it clear that they oppose our presence and will not work with us to build the type of relationships that are required to go forward with the project we and many others envisioned in Long Island City.
What It Means for NYC
Amazon takes with it a projected $27.5 billion in revenue, at least 25,000 jobs, and an estimated $600 million that would have been dedicated to improving local infrastructure. With the planned Amazon headquarters and tech firms that would follow, New York had the potential to rival Silicon Valley. Unfortunately, the loss of this deal may do the exact opposite. Not only will the businesses that planned to follow Amazon no longer make the move, but an industry leader like Amazon rejecting the city may convince other tech firms to stay away in the future.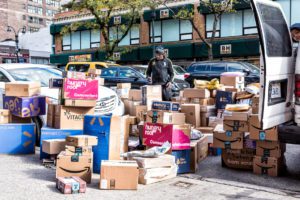 As you can see in our article announcing the new headquarters, we identified many concerns associated with the Long Island location. Between the physical limitations and concerns about employee safety, this retreat definitely had some good consequences as well. Overall, if the city and Amazon couldn't get past the original negotiations, its fortunate that they made the decision before too many roots were put down.
Amazon is moving forward with their plans in Virginia (and a smaller hub in Nashville), and does not intend to look for a replacement for the Long Island headquarters.
As the 3rd largest digital advertising platform in the United States, it is more important than ever to ensure you are maximizing your effectiveness on this platform. Schedule a complimentary, 20-minute account review and our team can take a look at your account and show you the areas of greatest opportunity for continued growth. Schedule your review today!