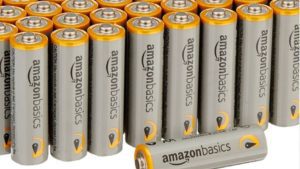 It has been nine years since Amazon made the decision to dip its toes into the private-label business waters, (in which goods are sold under the retailer's name rather than that of an outside vendor) launching their first private-label brand, AmazonBasics.
After a slow initial rollout, AmazonBasics went on to see extraordinary growth due to the unexpected momentum they gained in one product category in particular– batteries. By utilizing their own platform, and by offering them at cheaper price, AmazonBasics was able to gain nearly a third of all online battery sales in just 3 years.
And this was just the beginning…
Since 2017, Amazon has launched over 60 new private-label retail brands, which now makes their total close to 100!
Many ecommerce experts expect this rapid brand expansion to create tremendous opportunity for Amazon. Analysts at SunTrust Robinson Humphrey predict that nearly half of all online shopping in the US will be conducted on Amazon within the next couple of years, which will allow Amazon to more than double revenue from in-house brands, reaching $25 billion within the next four years!
Despite all of the buzz around its private brands, Amazon has been relatively quiet about which private label brands they actually own across multiple product categories. Very few are sold under the Amazon name which means that everyday customers are likely to be buying from these private brands without even knowing it!
That is until now…
Recently, Amazon began prominently displaying an "Our Brand" label on search results for their private-label products.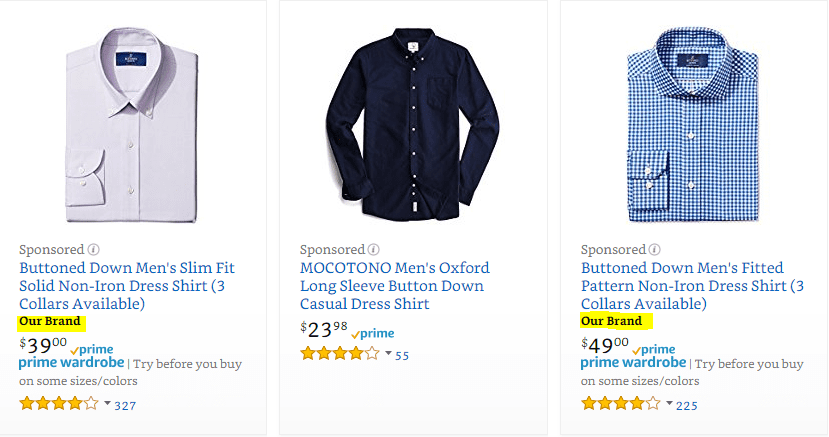 This is likely an effort by Amazon to increase transparency for their customers, but also to give other brands the appearance of a seemingly level playing field.
Seemingly…
The Amazon Advantage
For other retailers, Amazon's recent emphasis on their private-label brands should certainly raise some eyebrows. While this increase in transparency is sure to help brands understand how they are competing with Amazon, it also makes it clear that competing for available ad placements, especially Sponsored Product Ads could be an uphill battle.
Amazon has even started featuring their "Top Rated Brands" in a separate section below paid placements that features Amazon brands exclusively.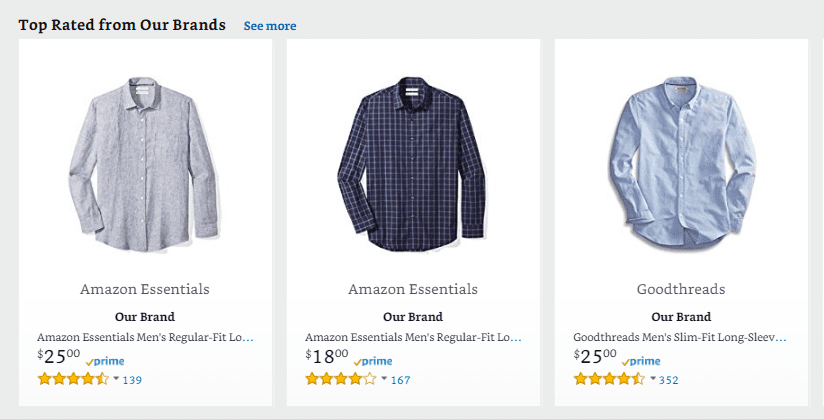 As Amazon continues to expand upon their list of private brands, this type of exclusive advertising is likely to carry over to a multitude of search result pages where Amazon can choose to give their brands more placement opportunities than what is available to others.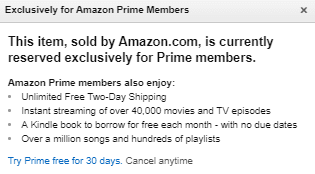 Additionally, to incentivize shoppers to sign up for Amazon Prime, Amazon has made several of their private-label products exclusive to Prime customers only. This could be a win-win strategy for Amazon given that as of April 2017, there are a reported 80 million Prime members just in the U.S, which makes up 64% of all American households!
By offering Prime members exclusive private-label products, Amazon has the advantage of being able to to promote their newest brands, while also driving customer loyalty for their platform and Prime membership program. With Prime Day lurking just around the corner, you can expect to see this promotional strategy on full display as Amazon will likely be pushing their top private brands and products more than ever before.
Lastly, Amazon's access to their own platform's customer and competitor data gives them an immediate leg up on any other brand. For example, Amazon is able utilize customer search query data and determine which product categories make the most sense to move into next. Access to this data also allows them to place relevant private-label products right in front of the customer and beat out other brands that may be trying to sell a similar product. Amazon can even take the email address of any customer that has made a search query on their site, and then utilize email marketing or display ads to direct those customers back to their private-label product pages.
Simply put, Amazon has crucial customer and competitor data that others don't. With that data, they can optimize their private-label ad campaigns, testing and product pricing way more efficiently than their competitors can. While displaying "Our Brand" labels under their private-label products does some to address customer and competitor concerns over transparency, it does little to balance out the tilted playing field that can exist for other brands competing for ad space.
Looking for even more insights on advertising on Amazon? Get our special report, Amazon Advertising for Brands, to unlock the secrets behind successful selling on the Amazon marketplace. You'll learn the intricacies of the various advertising formats and platforms, and how to maximize your potential on each.