Amazon Prime Day 2020 is looked a little a lot different than past years. COVID-19 has forced the ecommerce giant to push Prime Day to October this year. This has myriad implications for brands large and small, with many relying on Prime Day for Q3 revenue and traffic.
This article will be your go-to news source for everything Amazon Prime Day 2020. We'll be updating this article constantly with all of the latest news and information surrounding Prime Day and how it will be different for your brand this year. We'll also be diving into how your brand can capitalize off of Prime Day even if you're not on Amazon.
November 16 update
Amazon Prime Day 2020 stats
36% of US households shopped during Amazon Prime Day 2020 (+13% from 2019)
61.8% of Prime Day shoppers placed 2+ orders during the shopping event
$54.64 was the average amount shoppers spent per order on Prime Day, down from $58.91 in 2019
31% of Prime Day shoppers were participating in the annual event for the first time
Amazon allocated 50% of their Amazon Prime Day 2020 ad spend to TV, up from 23% in 2019
18% of shoppers found out about Prime Day from TV, up from 15% in 2019
25% of Amazon's ad spend went toward gift cards for Amazon Prime Day 2020, up from 1.6% in 2019
Toys & games saw the most price fluctuations over Amazon Prime Day 2020, while home improvement items saw the least
25% of shoppers completed at least half of their holiday shopping over Amazon Prime Day 2020
Gift shoppers spent an average of $286.79 over Amazon Prime Day 2020, nearly twice the amount of non-gift Prime Day shoppers
All of these stats and more can be found in Numerator's Prime Day insights report!
October 26 update
Prime Day ROI client stats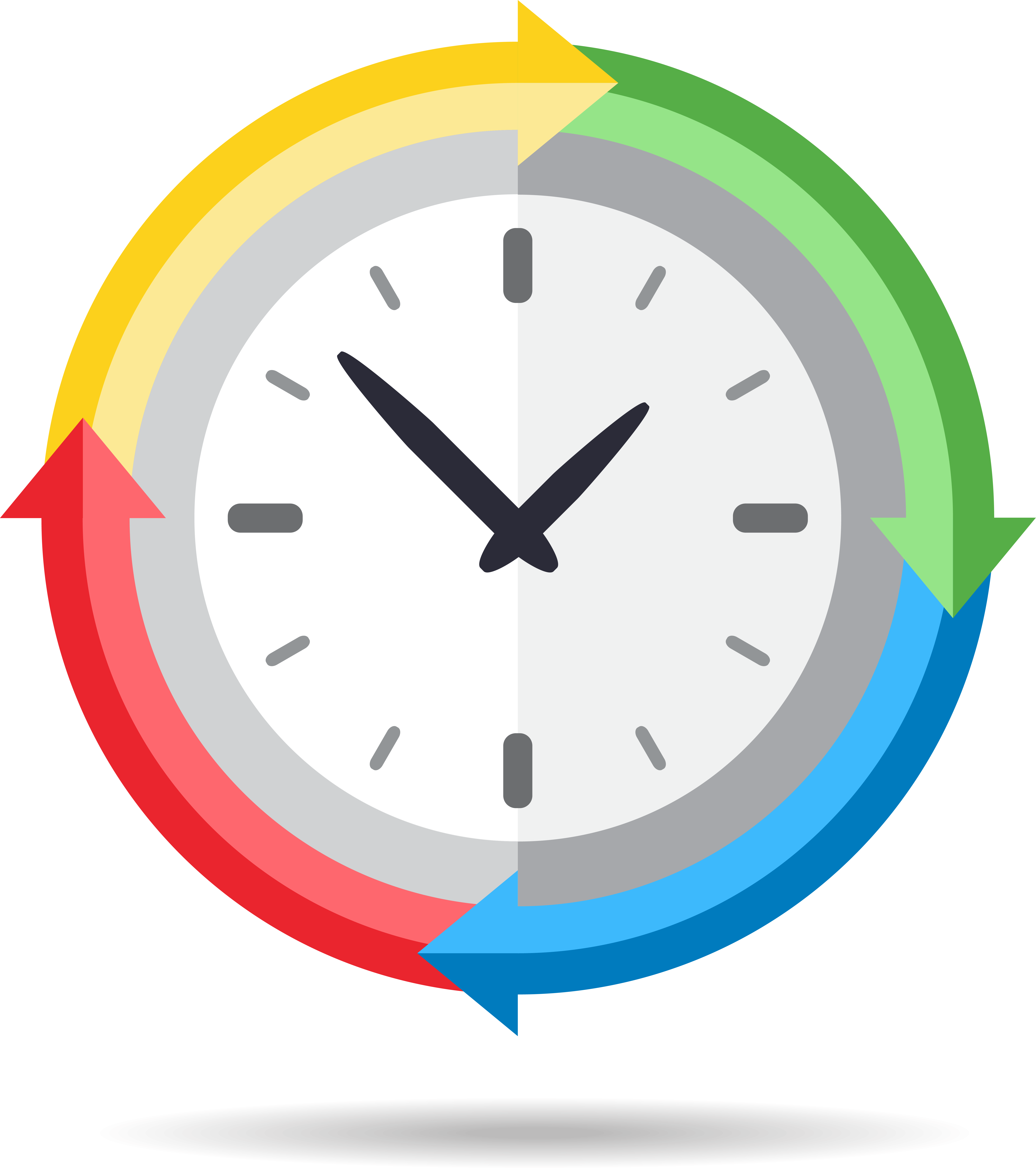 Our clients from varying industries saw some tremendous success during the shopping holiday – with the strongest revenue on day 2 of Prime Day. A sports equipment client even saw day 2 revenue increase 100% over day 1 revenue.
We've gathered for you some of the most impressive stats and biggest wins that we helped our clients achieve throughout Amazon Prime Day 2020.
A food & beverage client benefited from the Small Business Deals Page and saw the best sales days in their account history. They had Lightning Deals for different products on each day, and Sponsored Brands Video saw the most significant revenue increase.
A client in the manufacturing & hardware industry featured deals across multiple categories, with separate campaigns for featured Prime Day ASINs. As a result, the client saw a 105% revenue increase compared to the Tuesday & Wednesday of the week before.
Another hardware client also featured deals across multiple categories and had separate campaigns for featured Prime Day ASINs. By driving Sponsored Brands traffic to their featured product page, the brand saw a 23% revenue increase compared to the Tuesday & Wednesday of the week before. Their most significant revenue increase was on day 2 of Prime Day.
One of our clients in the technology industry didn't have any Prime Day deals, but still saw residual success from increased traffic to Amazon. The majority of sales were driven by Sponsored Brands and Amazon's "Back to Study" landing page. The brand saw sales increase 329% at a 58% lower ACoS.
October 16 update
Amazon Prime Day 2020 results
After being postponed from July to October due to the coronavirus pandemic, Amazon Prime Day 2020 went off without a hitch.
The annual sales event took place on October 13 and October 14 this year across the U.S. and 18 other countries. Prime members saved more than $1.4 billion over the two-day sales event, according to a press release from Amazon.
Digital Commerce 360 estimates that Amazon Prime Day 2020 sales hit $10.4 billion – up from $7.16 billion (+45.2%) over Prime Day 2019 and from $4.19 billion (+148.2%) over Prime Day 2018.
Dive deeper into Prime Day stats & wins in our Amazon Prime Day 2020 recap blog post!
October 15 update
Amazon Prime Day 2020: The day after
Amazon Prime Day 2020 came to a close last night. While we'll have to wait at least a few days for the data to come through about how successful this year's Prime Day was, there are a few things we know.
NBC compiled a list of some of the most purchased deals over Prime Day. The most popular items were technology (no surprises there) and health-based items (a common theme of 2020). These are the most popular products consumers purchased:
Stay tuned for our recap post to dive deeper into Amazon Prime Day 2020 performance!
October 12 update
Amazon Prime Day 2020 predictions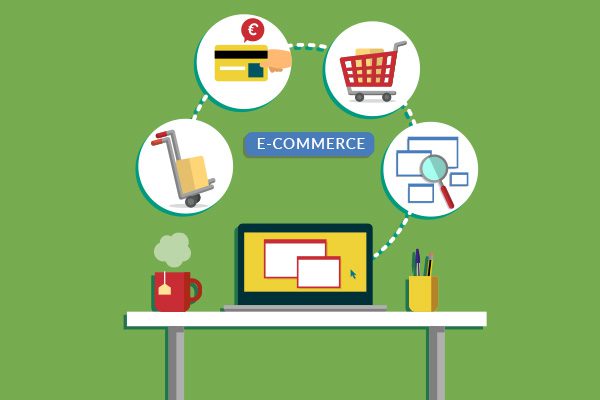 According to Digital Commerce 360, 26.7% of consumers plan to make a purchase during Amazon Prime Day 2020, which will take place on October 13 and October 14. 46.4% at least plan to browse and say they may make a purchase.
This equates to a total of more than 73% of consumers planning to shop on Amazon during Prime Day this year.
13.9% of shoppers say they don't expect to browse or purchase whatsoever on Prime Day, while 13% don't know.
76% of consumers wait to make a specific purchase until Prime Day because they know the price will be better.
A majority of shoppers also plan to visit Target.com (who is having "Deal Days" promotions Oct. 13-14) and Walmart.com (who is having "Big Save" promotions Oct. 11-15). 13% of shoppers plan to purchase from Target over Prime Day and 11.1% of shoppers plan to purchase from Walmart over Prime Day.
37.3% expect to browse on Target.com but don't know if they will purchase and 42.6% expect to browse on Walmart.com but don't know if they will purchase it.
October 7 update
Amazon Prime Day 2020: What to expect
Amazon is showcasing a wide variety of deals and incentives on its Prime Day page, speaking to consumers' heightened interest in savings in 2020.
As we approach month 7 of the pandemic in the US, consumers still have concerns about discretionary spend as well as the ability to stock up on essential items. Amazon is likely playing into this, as the first text you see on Amazon's Prime Day page says "Save on Pop Tarts, Keebler & more."
Amazon also has a countdown to Prime Day on their page and is showcasing a special deal for their Echo Show 5, which is currently discounted from $89.99 to $44.99.
With many consumers focusing on small businesses that have been uprooted by the pandemic, Amazon is also having a special "Spend $10, get $10" deal. Amazon Prime customers who spend $10 on select small business products from 9/28 to 10/12 will earn $10 to spend on Prime Day.
Next down the page, Amazon is showcasing early Prime Day deals that focus heavily on electronics. The Blink Mini Camera is currently discounted from $34.99 to $24.99, and the Echo Auto is discounted from $49.99 to $19.99. There is also an option to view deals that you have missed, although there are no missed deals at this time.
Amazon goes on to promote a photo sweepstakes to win a $1,000 Amazon gift card, a new reality gaming show that offers free prizes, and a special 40% off deal for daily essentials by Amazon.
September 28 update
Official Amazon Prime Day 2020 announcement: Oct. 13 + 14
Amazon has finally confirmed that Amazon Prime Day 2020 will take place on Tuesday, October 13th and Wednesday, October 14th.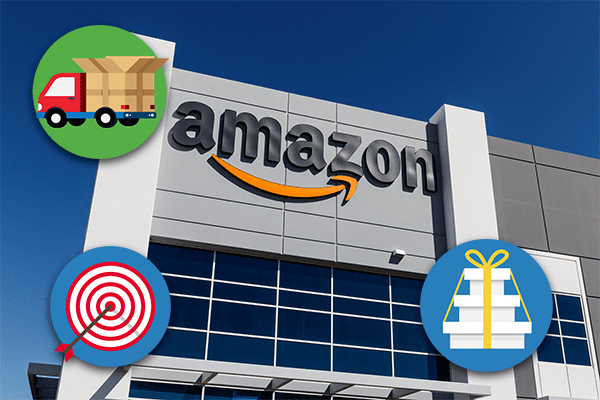 With COVID-19 forcing the ecommerce giant to postpone its annual shopping event from July, Amazon's announcement comes after much speculation about when this year's event would take place.
Amazon Prime Day 2020 will deliver two days of special discounts on Amazon.com for Prime members. Past Prime Day discounts have focused heavily on Amazon's suite of smart devices. Just last Thursday, Amazon announced a slew of new tech products, including a Ring Drone. Considering the timing of this announcement, should we expect special discounts on these items during Prime Day?
Last year, Prime Day sales surpassed Black Friday and Cyber Monday combined. With Amazon Prime Day taking place barely six weeks before Cyber Week and less than two weeks before Amazon's Black Friday event, Q4 is shaping up to be a massive quarter for Amazon.
Amazon has blacked out vacation for its full-time warehouse workers from October 13-20 in preparation for an influx of orders.
September 23 update
More signs of Amazon Prime Day 2020 on October 13
More sources have leaked information suggesting that this year's Prime Day will fall on October 13. According to a leaked Amazon email obtained by The Verge, Amazon Prime Day 2020 will take place on October 13 and 14. Amazon will reportedly announce the official dates on September 27.
September 22 update
Another rumor circulates: Prime Day on Oct. 13?
According to newly leaked information, Prime Day will start on October 13 this year. CNET reportedly received this information from four people familiar with Amazon's plans. The sources were unable to say how long Amazon Prime Day 2020 will last.
Amazon has also reportedly told its warehouse workers that they will be unable to take vacation from October 13-20.
Prime Day will not only be paired with an unprecedented Black Friday shopping event but also Amazon's launch of some new tech and gadgets on September 24. Among the releases will be an Echo Dot with a clock, a nightlight, a mini speaker, and cordless earbuds.
Aside from checking back at this article, you can also stay up-to-date on the latest Prime Day date by saying, "Alexa, keep me posted on Prime Day."
September 18 update
Amazon Prime Day 2020 could be in mid-October
After several reports that Amazon Prime Day 2020 would be occurring on October 5, new information suggests a mid-October date.
"In mid-October, Braun will be taking part in Amazon Prime Day," reads press material from German consumer products company Braun.
A mid-October Prime Day would lead seamlessly into Amazon's Black Friday, reportedly running from October 26-November 19. With consumers more concerned about cost than ever this holiday season, the timing of Amazon Prime Day 2020 couldn't be more perfect.
Nothing has been confirmed about the date of Amazon Prime Day 2020 – which shouldn't come as a surprise, considering Amazon historically hasn't announced the date until a few days before the event. Rest assured that we will update you as soon as Amazon confirms a date!
September 14 update
Amazon Black Friday 2020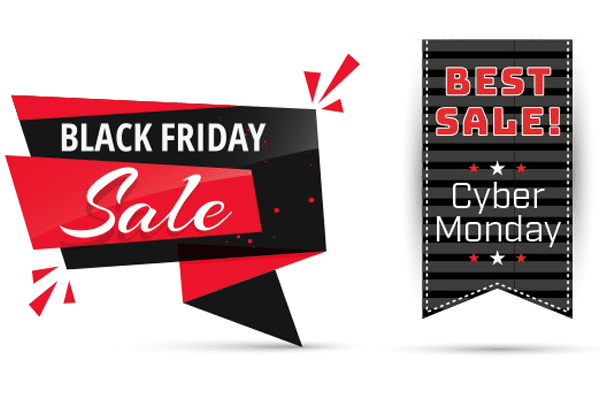 Amazon will reportedly launch Amazon Black Friday 2020 deals on October 26, according to TechRadar, Business Insider, T3, and others. Tamebay, a Markplaces news website, was the first to leak the news, but did not reveal the source of their information.
Amazon Prime Day 2020 will reportedly occur on October 5, although this has not been confirmed by Amazon. A mere three weeks after the rumored Amazon Prime Day 2020, Amazon Black Friday 2020 poses a mix of new questions for Amazon sellers.
Prime Day's proximity to Cyber 5, the five-day period encompassing Thanksgiving to Cyber Monday, already posed inventory and promotion concerns for brands selling on Amazon. According to Tamebay's report, the Amazon Black Friday 2020 will reportedly run for three weeks from October 26-November 19 – ending before the traditional Black Friday even occurs.
This would mean a massive Q4 for Amazon, which means competing marketplaces like Target, Walmart, eBay, & Best Buy risk losing sales to the ecommerce giant. This rumor is yet another curveball thrown at brands and retailers in 2020 amidst coronavirus, Prime Day being postponed from July to October, and general global unrest & uncertainty.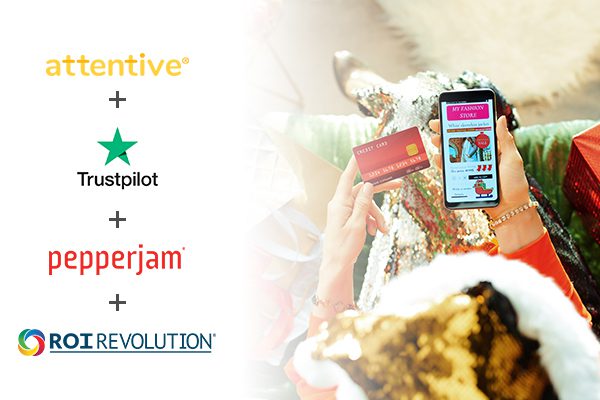 Interested in getting all of your ecommerce questions answered about the unprecedented 2020 holiday shopping season? Join ROI Revolution and thought leaders from Attentive, Pepperjam, & Trustpilot on September 23rd for a live Q&A where you'll be able to ask the experts your most pressing questions in real-time. Learn more & register here!
September 8 update
Walmart to launch Walmart+, competitor to Prime
Walmart+, the retail giant's competition to Amazon Prime, is set to launch on September 15th – less than one month before Amazon Prime Day 2020.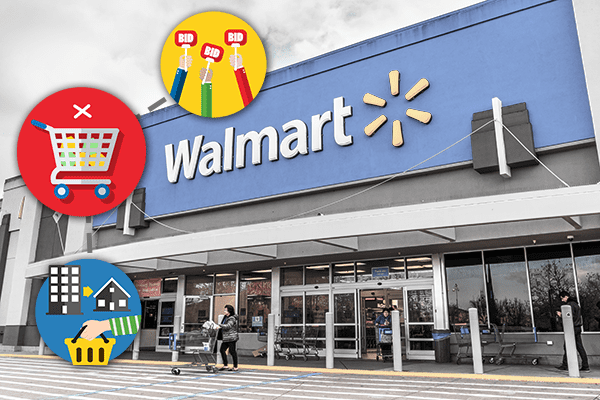 At $98/year, key features of Walmart+ will include unlimited free delivery from stores (including groceries), same-day delivery, touch-free payment, fuel discounts, and more.
Walmart+'s grocery options will give it a major leg up over Amazon Prime. As the nation's largest grocer, Walmart has been working on expanding its grocery delivery options since last year.
Although the company didn't announce an official launch date until September 1st, Walmart+ had previously been expected to launch in July, according to Bloomberg. It's likely that the pandemic disrupted these plans, much like it did for Amazon.
Walmart's ability to quickly pivot to rapidly evolving consumer expectations positions it as a key competitor to Amazon. Will Walmart+ follow in the footsteps of Prime and launch a special annual shopping event? Walmart said the program's benefits will continue to grow over time, but didn't specify additional features that would be added.
September 1 update
Prime Day + 2020 holiday shopping
Amazon Prime Day 2020's proximity to the holiday shopping season could lean in your brand's favor this year – or not. The pros and cons vary greatly by your brand's industry and goals. Some sellers will invest less in Prime Day to save budget for the holidays, while others will push forward to invest while their competitors sit this one out.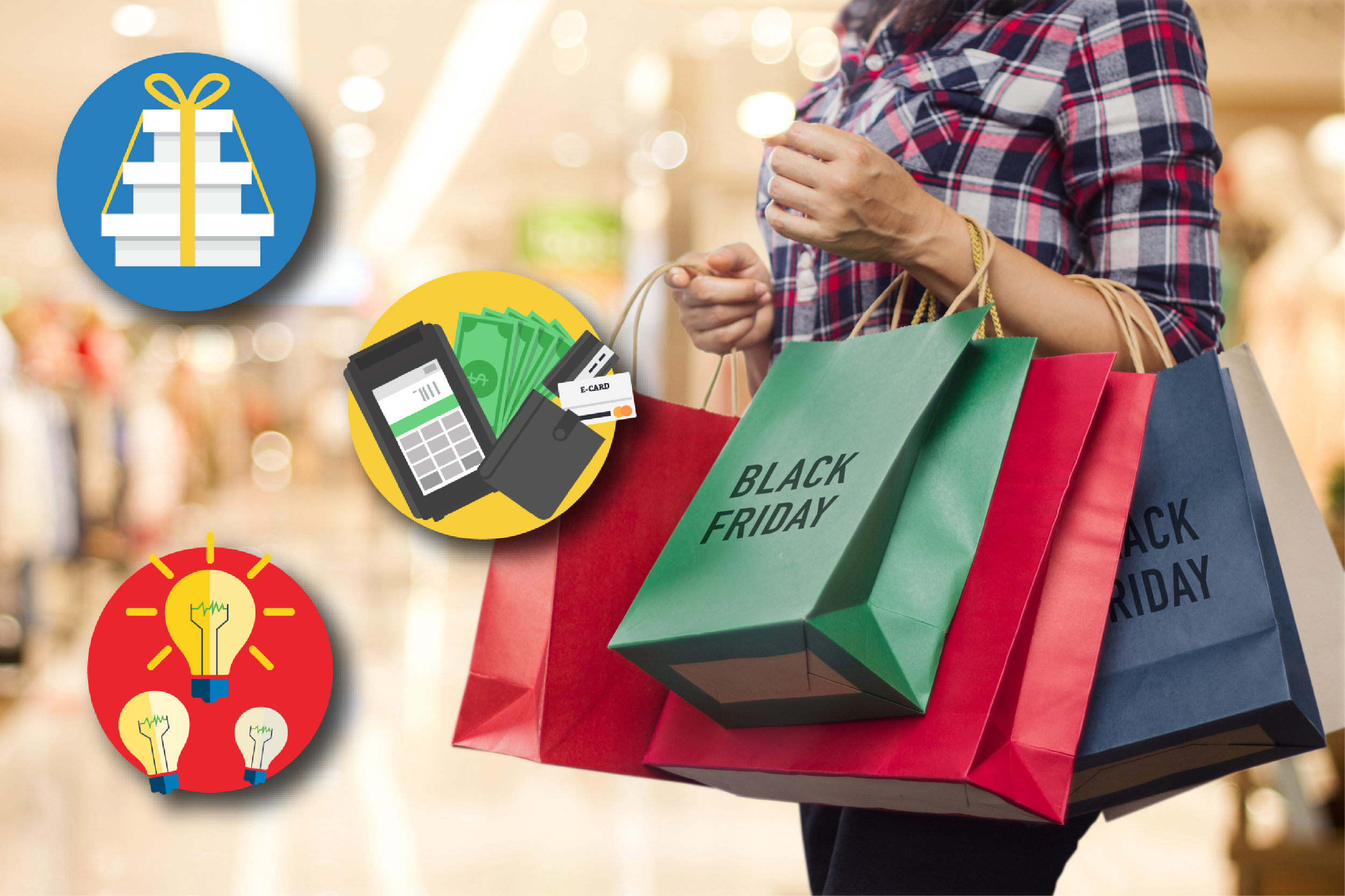 If you're able to, strategically investing in your brand's advertising during the holiday season could give you a major leg up over your competition. Brands who continued – or increased – their ad spend at the height of coronavirus pandemic while their competitors pulled back on ad spend due to an uncertain market experienced impressive growth.
One of our clients, a major luxury furniture retailer, saw PPC revenue grow by 369% YoY and overall revenue grow by 288% YoY after redoubling their PPC efforts in April!
Discretionary spending was a major consumer concern at the beginning of COVID-19, with recovery resuming as coronavirus cases stabilize. However, net spending intent on discretionary spending is still negative, according to research from McKinsey published on August 28.
Consumers' feelings around how they spend their discretionary income during Amazon Prime Day 2020 and the holidays will vary depending on the progression of the pandemic, as well as whether a second stimulus check is issued.
A major factor retailers must take into consideration for Amazon Prime Day 2020 is inventory, which has posed challenges for brands since the beginning of the pandemic.
No matter how good your promotions and advertising are, if you don't have the inventory to support two major sales back-to-back, you'll have a mess on your hands. If you sell on Amazon through FBA and are concerned about your inventory, engaging a 3PL could help ensure the timely delivery of your products to consumers who are eager to receive them.
August 28 update
Pre-Prime Day discounts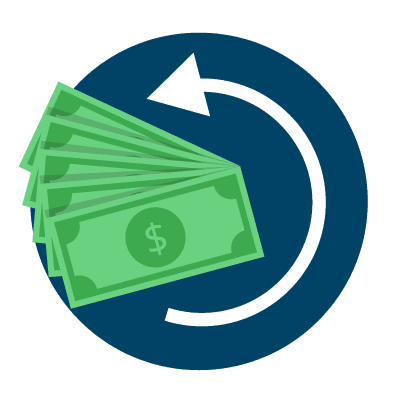 Prime Day is typically a major discount day for Amazon devices like the Echo Dot and Fire HD 8 tablet. However, with Prime Day reportedly being postponed from July to October (for now), this surge in sales didn't occur.
Amazon is currently offering big price cuts for many of its connected tech devices until September 1st. This is also great timing for students looking to furnish their in-home study spaces as many universities turn to remote learning, and a great opportunity for the workforce still WFH to spruce up their office space.
Because consumers missed out on the chance to get these items at a discount during Prime Day in July, this may be a move from Amazon to free up inventory space for Amazon Prime Day 2020 and the holidays – and, of course, it's a chance for them to generate more sales for their own products.
August 24 update
Multi-channel retail marketing for the holidays
On top of the uncertainty caused by COVID-19 and consumers' subsequent shifts in buying behavior, Amazon Prime Day 2020's suspected fall placement introduces another new factor to consumers' changing holiday shopping habits in 2020.
In a year where your digital marketing matters more than ever, our ecommerce experts have pinpointed the online strategies that are here to stay, top considerations to keep in mind as you build a plan for the unprecedented, and how to effectively leverage your 2019 data to forecast for the future despite all the anticipated changes. Watch the video to gain these insights now!
August 11 update
USPS shipping delays may impact Prime Day
The United States Postal Service has been experiencing increasing delays in recent weeks due to financial concerns and some members of Congress pushing to privatize the agency. After losing $2.2B in Q2 2020, the USPS hired a new head of its agency and is looking to reduce costs and "capture more revenue." This $2.2B net loss compares to a $2.3B net loss in Q2 2019.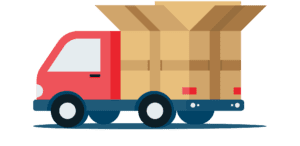 The new head of the agency introduced major changes in mid-July that have reportedly contributed to this shipping slowdown. This could have major implications during Prime Day for Amazon, who relies heavily on the USPS for 30% of its deliveries.
With more people shopping online due to COVID-19, shipping backlogs have already been happening – and we all remember Amazon needing to halt deliveries on all non-essential items at the beginning of the pandemic.
USPS is the least expensive way to ship items, and if companies like Amazon have to shift to primarily shipping through FedEx and UPS, items may cost more money – or the increased traffic to these shippers could result in even more delays. We'll continue to keep you informed on this topic as Prime Day approaches.
August 7 update
Amazon Prime Day 2020 postponed to October
After reportedly postponing Prime Day to August, then September, the latest news from Amazon is that Prime Day has been postponed to October.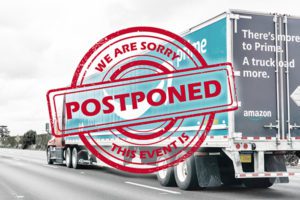 According to reports from CNBC, Geekwire, and BusinessInsider, Amazon Prime Day 2020 has been rescheduled to October in the wake of the ongoing coronavirus pandemic. Although no official date has been announced, it's looking like the week of October 5th is the tentative new timeline.
This announcement shouldn't be a shock to anyone who advertises on Amazon. Merchandising, fulfillment, and shipping have been major concerns of brands large and small for the past several months.
This will present a challenge of how to manage your inventory with Amazon Prime Day being so close to Cyber 5. How will Q4 seasonality start to play into the event? Will brands have enough inventory to cover two major influxes in orders with such short turnaround time between them?
If historical trends around Prime Day hold true this year, Amazon is looking in the neighborhood of $7-10B in revenue and 150 million+ products sold during the 2020 event. To say that will put a strain on already-strained fulfillment and inventory management is a major understatement.
Amazon Prime Day 2020 prep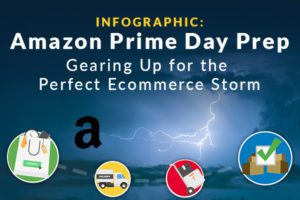 Prime Day began in 2015 as a celebration of Amazon's 20th birthday. It quickly grew from a $415M event to more than $7B in 2019. But with COVID-19, supply chain and inventory disruptions, economic unrest, and the uncertainty of Prime Day official date(s), 2020 has created a perfect storm that even the most proactive brand executive couldn't have predicted.
To help you further prep, we've put together a concise infographic with a timeline to support your Amazon Prime Day 2020 success. Check out the infographic for insights into the supply chain, Prime Day promotions, multichannel opportunities during Prime Day, and more!
For more news, see more of our Amazon Prime Day 2020 news content below: