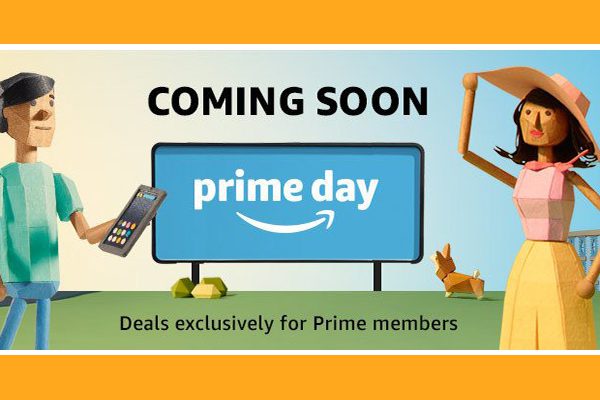 Unless you've been living under a rock, you're aware that Amazon Prime Day is just around the corner.
What does that mean for brands and retailers selling on Amazon?
Countless brands will be trying to leverage the massive audience that Amazon will attract for it's fourth annual Amazon Prime Day. And while a date hasn't officially been set yet, we're fairly confident in saying that it will occur on July 10th. This is in line with it's timing the past two years, on the second Tuesday in July.
This is a golden opportunity to leverage Amazon's pseudo-holiday to increase your sales, and do so profitably. The problem is, you're not the only one who's thinking like this. So how do you separate yourself from the competition and increase conversions?
The answer is simple: Amazon advertising.
And to help optimize your advertising strategy, here are 10 tactics (plus a bonus tip!) to dominate Amazon Prime Day 2018.
1. Inventory Management
Make sure that you thoroughly evaluate your Fulfillment by Amazon (FBA) inventory prior to Amazon Prime Day. With the vast increase in impressions you are likely to see, being proactive is essential.
You should consider increasing stock levels on best sellers if you anticipate high Prime Day sales.
Additionally, since FBA receiving is likely to slow down the closer we get to Prime Day, getting your inventory sorted in advance will help to avoid the headaches that will assuredly occur as the date approaches.
2. Free Shipping
If you're fulfilling order yourself (Fullfilment by Merchant, FBM), it is essential that you offer free shipping if you want to compete with Prime-eligible sellers or Amazon itself. Without free shipping, you are likely to lose out on the Buy Box far more often, even if you've got a lower price point.
3. Lightning Deals
If you're a Amazon Prime Day seller, Lightning Deals are an excellent way to boost your sales and quickly burn through inventory. Although they only run for a limited amount of time on Amazon, they are a powerful advertising option with the ability to monumentally increase your sales figures in a very short amount of time.
https://youtu.be/az-61JY4Hmc
Unfortunately, if you haven't already submitted your Lightning Deals to Amazon, you are too late for this year. If that's the case, let this be a lesson for the next Amazon Prime Day: be prepared early.
4. Multiple Amazon Prime Day Deals
If you're serious about sales on Amazon Prime Day, you should consider submitting multiple products to Amazon for Prime Day deals. Prime Day deals. Amazon will be flooded with submissions for deals, so make sure that you are putting your best foot forward with the products and pricing that you are offering.
Amazon will likely only chose a few of your submissions, so make sure they are all winners that exceed your profitability targets.
5. Sponsored Products
One of the most powerful ways to promote your Lightning Deals prior to, and during Amazon Prime Day, is through the use Sponsored Product ads. This will help increase awareness of the product in anticipation of heightened purchase intent.
Need help getting started with Amazon Sponsored Products? Download our comprehensive, 37-page ebook, The 2018 Definitive Guide to Amazon Sponsored Products for Brands. This report will outline everything from the basics of campaign creation and ad placement locations to advanced seller strategies, tactics, and optimization secrets. If you want to be successful with your campaigns, this ebook is a must-read.
6. Enhanced Brand Content
Optimizing the content that appears on your product listing pages is always important. However, for Prime Day it can be a game-changer when you consider the sheer volume of traffic that your products can see. Optimized content often drives stronger conversion rates which lead to more sales, helping to mitigate the cost of steeply discounted products and advertising costs.
Keep in mind, Enhanced Brand Content, or A+ Content, should be considered sooner rather than later due to the approval process of Brand Registry and time involved to create said content.
7. Leverage Social Media
If you have a strong following on social media, it can be beneficial to try driving some of that traffic to your products on Amazon. You can highlight any of the promotions you are offering, and, if your margins allow it, even offer an additional incentive to drive more traffic.
8. Use Your Own Website to Drive Traffic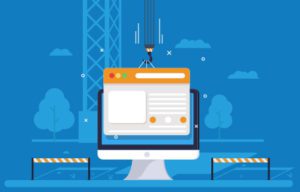 Amazon Prime Day offers a great opportunity to increase sales on your website as well. With purchase intent at such an elevated rate, you should consider running promotions on your own website. Amazon visitors, while highly motivated to buy, are also highly motivated to find the best deal.
If you're able to offer similar or improved value on your own website, you could see additional product sales while avoiding the Amazon middleman taking a large chunk of your profits. Keep in mind however, Amazon reserves the right to remove the Buy Box if they find a more competitive offer elsewhere, so make sure your value offering isn't just a lower price, but perhaps an additional incentive or packaged promotion.
9. Create Product Bundles
Speaking of packaged deals, one of the added benefits of Amazon Prime Day is that many consumers are looking to make larger purchases to take advantage of additional savings. This offers up a tremendous opportunity to create 'special' bundles of products that have the look and feel of a one-off promotion with deep savings (regardless of whether there are actual savings or not).
People love package deals. Use this to your advantage.
10. Review Past Success or Failure
If you've been selling on Amazon for more than a year, review your past Amazon Prime Day performance to learn what did or didn't work. Can anything from your findings be leveraged this year (Best sellers, promotions, Lightning Deals, FBA, etc)?
You'd be amazed at the quantity and quality of insights you can gain just from looking at your previous year(s) data.
BONUS TIP: Keep Calm and Carry On
Most importantly, don't freak out if you don't experience a lift! Even if you see a decrease in sales during or after the event, do not panic. Prime Day isn't for everyone, but testing out the opportunity is something that can have a huge positive impact for many brands and retailers.
If you are nervous about not achieving desired results, start small. Only work with the products that have the best margins, and be cautious with your offerings.
Looking for additional Amazon insights? You need to grab our special 2018 report on Amazon Advertising for Brands. You'll uncover seller strategies, as well as an in-depth analysis of all the viable advertising channels available on AMS and Seller Central. Get it today and fast-track your Amazon advertising success.