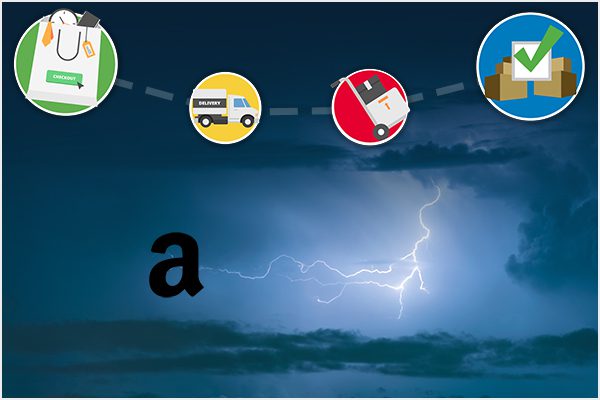 Starting July 22, join us every Wednesday at 11am for a 4-part webinar series. You'll uncover strategies & insights around the new normal for Prime Day, inventory planning & merchandising SEO & retail readiness, and digital advertising strategies.
Learn more and save your spot here!
Starting in late April, Amazon added Sponsored Brands product detail page ad placements. These ads, featuring one image or logo and a headline only, appear under the "sponsored products related to this item" carousel in their own section titled "brands related to this item on Amazon."
Sponsored Brands on Product Detail Pages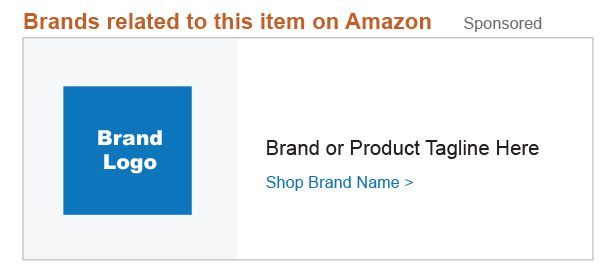 This new placement is automatically added to the mix for new and existing Sponsored Brands campaigns. This ad type is known for appearing at the top of the search results, but also may appear in other areas of the search results page, such as the left sidebar or bottom.
This new Sponsored Brands product detail page placement is grouped in with the "other placements" data in the campaign placement report offered by Amazon (as opposed to "top of search").
To increase the odds of winning a Sponsored Brands product detail page placement, you may use the dynamic bidding feature to increase the "below top of search" bid modifier in the campaign settings.
Added Sponsored Brands Placement Opportunities
This new placement provides the opportunity for advertisers to use the Sponsored Brands ad type to generate more brand discovery, interaction, and recall. This ad type is especially helpful in that it drives shoppers to the brand's Amazon Store. There are limited ways to access Stores within Amazon, so this new placement may increase Store engagement.
This is especially true for the books category, as the brand name link on the product detail page is replaced by the author's name, which drives to a static page with the author's work instead of a customizable store. Before this change, the only way to access a book publisher's Amazon Store was through a search result Sponsored Brands ad placement or a Google search.
This change will warrant shifts in advertising strategy. While the new Sponsored Brands product detail page placement brings new opportunity, it eclipses some of Amazon's features, as well. In many cases, this new placement has caused Sponsored Brands campaigns to gain lower impression volume as fewer ads make it to the first page of search results.
This new placement also has effects outside of just ad campaigns. This product detail page placement is often served in lieu of the "related products" (organic) carousel or even the "frequently bought together" callout. These two sections were not sponsored and were effective in lifting order value. Now, brands may need to rely more heavily on Sponsored Ads to fuel cross-sell efforts.
More May 2020 Changes to Sponsored Brands
This is the latest way Amazon has shifted away from organic listings and toward sponsored ad placements, but certainly not the first.
This is just one of the new features Amazon has introduced to the Sponsored Brands ads type recently. This week, Amazon announced two new Sponsored Brands features on their Advertising Blog.
Translations for Sponsored Brands Copy
One recently announced feature is the implementation of automatic translations of ad copy to a shopper's language of preference. This feature will automatically translate Sponsored Brands ad copy to certain eligible languages. The advertiser has the option to upload custom translations for their ads instead of using the automatic translation feature.
Longer Sponsored Brands Ads
Another change to Sponsored Brands ads that was announced this week but rolled out in March of this year is the slight reformatting of ad creative. This is a small but effective change to the Sponsored Brands ad format as it appears to the shopper.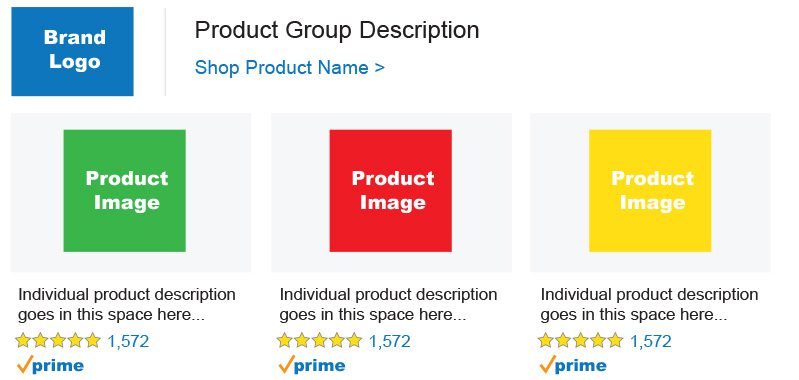 Amazon has moved the logo or lifestyle image from the left of the ad to the top. This puts the products underneath the image rather than beside it, and results in a slightly taller ad that takes up more of the search result page. Amazon reports in the announcement that this change has led to a 20% or higher increase in click-through rates.
These new additions to the Sponsored Brands ad format, as well as Amazon's emphasis on them via announcements, points to an overall effort on Amazon's part to push the ad type. ROI Revolution will continue to report on the new developments to Sponsored Brands, as well as the rest of Amazon's advertising functionality. Check back for more updates!
More recent Amazon news: