A major update was made this week to the Amazon Sponsored Brands ads format, previously called Headline Search Ads. An "Edit Creative" button appeared, allowing advertisers to change their headline, brand logo, and products featured in the ad.
Before this update, there was no way to change a Sponsored Brands creative once it was approved and began running. The alternative was to create a new campaign. This update will be hugely beneficial to vendors and sellers on Amazon for a number of reasons highlighted below.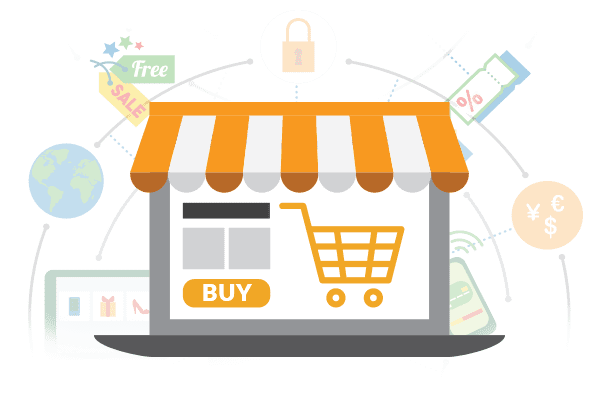 Amazon Sponsored Brands ads feature a custom headline, a brand's logo, and three preselected products. This pay-per-click ad type gives the consumer insight into a brand's identity via custom copy and a logo or lifestyle image. These ads also can drive to an Amazon Store, where the shopper can learn more about the brand and browse their catalog.
Before this week, Amazon Sponsored Brands ads could not be edited after launch. This led to some headaches, especially when advertised products were low or out of stock. Amazon's campaigns gain traction as they run over time and generate sales, so creating a new campaign to edit a minor detail is less than ideal. If a campaign is well-performing and has built up a sales history, it's in the advertiser's best interest to keep it running.
Now that edits can be made to existing Sponsored Brands campaigns via the "Edit Creative" button, advertisers can make necessary changes to well-performing campaigns without sacrificing momentum.
There are many reasons Amazon Sponsored Brands ads would need to be tweaked rather than paused and re-created. Some common examples include:
A product has been discontinued and needs to be removed from advertising efforts.
A new priority product needs to be showcased.
Ad copy needs to be updated due to seasonality.
Ad copy or logo need to be updated due to rebranding.
The campaign was submitted and approved with a mistake that needs to be corrected.
Changes were made to Amazon Store pages, which broke the landing page link.
While drastically changing Amazon Sponsored Brands ads creative isn't recommended, the reasons above show how beneficial this update will be. Recreating these campaigns can be costly, as it takes a month or more for advertising campaigns to gain traction on Amazon. The "Edit Creative" update will help streamline advertising efforts and keep impression volume and sales up even when Sponsored Brands campaigns need to be edited.
For more Amazon resources, check out some of our Amazon content below: