In an attempt to capture more of the $129 billion digital advertising market, Amazon is selling brief video spots on the ecommerce giant's smartphone shopping app. The Amazon video ads will briefly appear in search results based on the customer's query.
This kind of targeting is valuable because people searching for products on Amazon have a higher chance of purchasing than they would if they were looking at products on Facebook or YouTube. And according to a May 2018 Adeptmind survey: 46.7% of US internet users started product searches on Amazon compared with 34.6% who went to Google first.
It is important now, more than ever for brands to stand out on Amazon. Unsure as to whether video content is the way to do that?
Advertisers who don't make use of video content throughout the customer experience will fall behind the competition.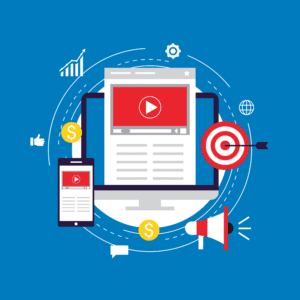 Amazon video ads are likely to benefit large brands with big advertising budgets. Partially because the larger brands already have video content incorporated into their marketing plans. But also because the Amazon mobile ads will run on a cost-per-view basis, rather than cost-per-click plan, which will offer a lower ROI for smaller merchants.
Additionally, Bloomberg reports that a $35,000 in minimum ad spend over 60 days is required to be eligible. Video content is already expensive to develop. Most smaller merchants won't have the capital to produce it while also meeting this minimum ad spend.
This mobile video ad development is just one portion of Amazon's larger goal to increase product videos on the platform. Amazon started this push around two years ago to prevent shoppers from defecting to YouTube and Instagram where they could find demonstrations and testimonials. By building the Amazon mobile ads capability into the advertising platform, Amazon is able to push the expensive content development onto the advertisers.
With this move, we see Amazon's share in the digital advertising market set to grow from 6.8% to 8.8% this year, while Google's is set to fall from 38.2% to 37.2%. Amazon video ads for mobile are still in beta testing. But when they become available to all advertisers, it will be an essential opportunity for industry thought leaders to gain a distinct competitive advantage on Amazon.
Looking for ways to leverage Amazon's advertising business to benefit your brand? Check out our recent article, "Advertising is Helping Amazon's Business, Let it Help Yours Too". This article was based on an incredibly insightful keynote presentation at the recent Prosper Show in Las Vegas, a three-day event highlighting selling and advertising strategies for brands on the Amazon marketplace.
Still looking for additional Amazon insights? Download our exclusive special report on Amazon Advertising for Brands. This concise ebook outlines the advertising opportunities available on the platform and how smart brands can leverage these formats to increase profitable revenue and sell more products.