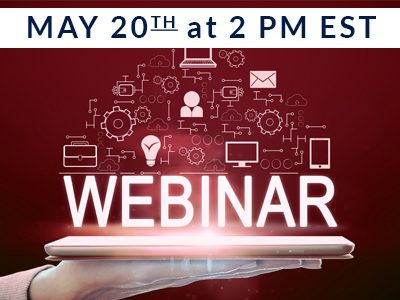 Optimizing your paid and organic search strategies will supercharge your customer acquisition. On May 20 at 2pm, we're teaming up with Digital Commerce 360 to show you strategic insights on strengthening both channels. Save your spot!
Amazon's Coronavirus Journey
Coronavirus and Amazon have made up two of the biggest news stories for marketers in April 2020. As the world's second largest ecommerce company, Amazon has had an eventful month. Their fulfillment services have been crucial in the delivery of essential goods throughout the country.
Throughout this already arduous period, they have had to juggle fluctuating demand, heightened protection for their workers, inventory and supply chain issues, an influx of counterfeit goods, and pressure from third-party sellers (3P) to sustain their services.
Here's a quick look at their journey.
Starting around March 17, Amazon suspended their Fulfillment by Amazon program to prioritize household staples, medical supplies, and other high-demand essential goods. Amazon, along with other retail giants like Walmart and Target, experienced a huge surge in demand for these kinds of products at the onset of the virus.
This policy was a huge burden for many sellers, especially those who only sold on Amazon. But these sellers still have the option to sell their product on Amazon's platform and fulfill the orders themselves.
Another quick and impactful decision from Amazon was the mass hiring of temporary employees. In the last month, Amazon hired over 100,000 workers in delivery and fulfillment positions. After filling those positions, they opened their doors for 75,000 more workers to continue to meet the demand.
Amazon has also announced changes in benefits including raised hourly play, doubled overtime pay, unlimited unpaid time off, and two weeks of paid leave for sick or quarantined workers.
Amid these changes, Amazon announced that Prime Day would be postponed. Many 3P sellers are struggling to stay afloat and Prime Day, which provided more than $2 billion in sales for small businesses last year, may have been a shining light for them.
April 16th came with positive news: Amazon will reopen shipping services for nonessential items. While each seller will still have limits on the amount they can ship, this is great news for 3P sellers.
Desktop Traffic Up, Mobile Down
Internet users are spending exponentially less time in public places away from their desktops. This is leading them to choose their larger computer screens over their eye-straining smartphone screens.
Internet traffic in general is experiencing a huge surge as people look for ways to fill their time inside their homes. But app traffic from both phones and tablets (using data from Facebook, Netflix, and YouTube) show either flat or falling numbers.
Mobile search traffic has been down an average of 24% since February.
Mobile has been dominating the web in recent years with Google itself implementing a "mobile-first" philosophy, so this change in behavior is quite unexpected for the industry. Mobile traffic tends to be cheaper for PPC advertisers, so that may cause advertising costs to increase in coming weeks.
Small Business Assistance
Small businesses have been hurting, as many of them are reliant on their brick-and-mortar stores or selling on Amazon. With both of these channels abruptly banned, operations have been bleak for many owners.
As part of the $2 trillion coronavirus stimulus package, the U.S. reserved a much-needed $350 billion for small businesses loans. The loans, backed by the Small Business Association (SBA), can be used to pay for basic expenses. Additionally, owners would not have to repay portions that were spent on paying employees, a mortgage, rent, or utilities.
When the platform opened, it often crashed under the pressure of intense demand. The SBA approved over 1.6 million loans before reaching its limit.
Google helped with small business needs by providing aid where businesses would most likely start cost cutting: advertising. Google is giving away $350 million in ad credits. These credits will be given to SMBs that have been active since January 2019. The credits can be used until the end of 2020.
With Amazon reopening their services, businesses who made it through the worst period should be able to start their recovery process now.
To learn more about the implications of COVID-19 over the past several weeks, check out our blog post, How Coronavirus Is Impacting Ecommerce. We are consistently updating it with the most relevant news and insights as the market changes more rapidly than ever before.
Looking for more industry insights? Check out our other recent installments: