1. Core Web Vitals Update Delayed Until June
SEO professionals across the industry – and certainly within ROI Revolution – have been focusing on the upcoming "page experience update," which Google had planned to release in May 2021.
A key part of this update is the three Core Web Vitals – Largest Contentful Paint (LCP), First Input Delay (FID), and Cumulative Layout Shift (CLS) – part of Google's page experience signals. You can learn more about Core Web Vital metrics here and see how your site is performing in Google Search Console.
This week, Google announced that page experience will be rolled out gradually and will not begin to be part of ranking systems until mid-June 2021. The full release is not expected to be completed until the end of August.
What does this mean? If you haven't looked at your Core Web Vitals metrics or have been postponing the fixes that will help improve the page experience on your site, you have more time to prepare. Take advantage of the delay and look for ways to improve your site. And please reach out to the ROI SEO team if you need assistance!
Google has also introduced the Page Experience report in GSC, which combines Core Web Vitals to tell you what percentage of your URLs provide a good page experience.
You can find more details on the update here and Google's Core Web Vitals & Page Experience FAQs here.[/vc_column_text][/vc_column_inner][/vc_row_inner][vc_row_inner][vc_column_inner][static-block exodus_static_block_id="20068″][/vc_column_inner][/vc_row_inner][vc_row_inner][vc_column_inner][vc_column_text el_class="roi-blog-content"]
2. Google Product Reviews Update
Google released the Product Reviews Update on April 8. This algorithm update rewards "product reviews that share in-depth research" over sites that offer basic summaries about different products.
This update appears to have been a big one for review sites and affiliate marketing sites and was confirmed complete on April 22.
While the update was not designed to target ecommerce sites, if you post product review articles or blogs, you may have seen an impact.
You can find what creators should know about Google's product reviews update here and more information from Search Engine Roundtable can be found here and here.
3. Googlebot Cannot Click on Buttons
Are you trying to reduce the amount of text on your site by hiding it behind "read more" buttons or something similar? Google might not be seeing or crawling that content.
During a Google Search Central JavaScript SEO hangout, Google's Martin Splitt answered a question about using a button to load more content.
"Googlebot does not click on buttons," Martin said, so if you need that interaction on your site for content to load, you're in trouble.
While Googlebot doesn't click on buttons, it does click links. Rather than hiding your content, use a static link to direct visitors to a different part of the page where the text is visible or to a separate page with unique content. That way, you'll know that Google will be able to see it.
You can read more, including some JavaScript SEO tips, here.
4. Bot Traffic Does Not Affect Google Rankings
If, like us, you're seeing a lot of third-party bot traffic under Organic traffic in Google Analytics, here's one less thing to be concerned about: According to John Mueller, that traffic has no effect on Google Search.
In other words, while you may need to add filters to remove the bot traffic from your reporting, it won't have any impact on your site's rankings.
To quote a tweet from John, "Search doesn't care either way. Filter, block, ignore – whatever makes your life easier otherwise."
Read more, including John's tweet, here.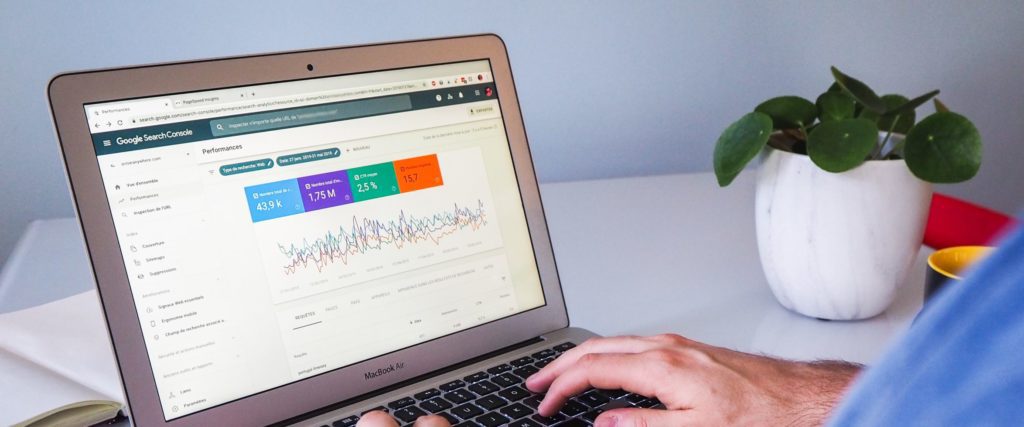 5. Google Updates Search Console Performance Reports
In early April, Google introduced two improvements in Search Console Performance reports: new regular expression (regex) filters and a revised comparison mode.
Regex filters allow you to perform more complex query and page-based filters, rather than only contains, does not contain, or exact match searches. The revamped comparison mode now lets you see a comparison column when multiple metrics are selected and supports regex filters.
6. How Google Handles Spelling Errors
Google recently published a blog article from Pandu Nayak, Google Fellow and Vice President, Search, on the "ABCs of Spelling in Google Search" that examines the different ways that the search engine handles spell-checking search queries.
Not only are 1 in 10 search queries misspelled, according to the article, the introduction of new words creates an ongoing challenge.
The article covers different types of spelling mistakes, how Google is developing new methods (including deep learning) to better understand spelling, and what the search engine does when it thinks it has detected a spelling error.
You can read "ABCs of Spelling in Google Search" here.
7. Moving Your Site? It's Best to Do It All at Once
In a recent Google SEO office-hours video, John Mueller answered a question about moving a site in phases and when is the best time to open the new site to Google.
The optimal situation, John suggests, is Google seeing the entirety of the new site all at once.
He recommends avoiding a situation where each version of the site is partially indexed (and neither fully indexed), which is likely to lead to more fluctuations. A step-by-step move is also likely to take longer to settle down.
Watch the English Google SEO office-hours video here (question begins at 49:45).

8. 5 Tips for Video SEO
Want to make sure that Google is not only finding your videos, but indexing and understanding them? In a new Lightning talk and article, the company provides five key tips for optimizing videos:
Put your videos on public web pages that are not blocked.
Include VideoObject markup in your structure data.
Always include high-quality thumbnail images.
Submit a video sitemap to Search Console.
Allow Google to fetch your video content files to enable search features.
The video best practices guide provides more information on how to make sure Google can find, index, and understand your videos, as well as what to do if you need to remove, restrict, or update videos.
You can find new resources for video SEO here and updated video best practices here.
9. Review Management Tool Launched for GMB
Any brand that uses Google My Business has probably been faced with the challenge of fraudulent reviews or those that otherwise violate Google's policies.
In mid-March, the company launched a new tool to allow businesses to both easily report reviews with policy violations and see the status of reviews that have been reported. The tool also allows you to submit an appeal.
Note that, according to reports, the tool may not always work well for businesses with many different locations and a large number of reviews.
10. Google Merchant Center Updates
The Merchant Center product data specification was updated on April 6 to include the changes below. These changes are focused on improving product information quality on free listings and Shopping ads.
Checkout price enforcement: Adds review and enforcement of price accuracy through the checkout process
Region-specific shipping speed: New shipping-sub attributes available
Additional values available: Including big, tall, plus, and two value combinations (e.g. "big and tall")
Disallow cross-border for payment plan products: Separate feeds must be added for each country
"Backorder" availability added
The changes above began in April, with additional updates added for June (unique MPN and brand combinations; time zones) and September (shipping country sub-attribute required).
Additionally, Google added support for regional availability and pricing for the U.S. in Merchant Center. This allows business to use regional overrides for products with variable pricing and availability depending on customer location. If your product is only available in a certain part of the country, for example, you'll now be able to provide this data to Google.
You can read the 2021 Merchant Center product data specification updates here, learn about regional availability & pricing available in the US here, and get updates from Search Engine Roundtable here.[/vc_column_text][/vc_column_inner][/vc_row_inner][/vc_column][/vc_row]