Amazon Seeking 'Stealth Advertising' Team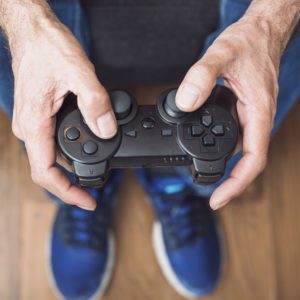 Back in 2014, Amazon purchased the live-streaming gaming platform Twitch for almost $1B. Amazon advertising has now decided to expand further into the $100B+ gaming industry to capitalize on Twitch's growing advertising segment.
Amazon recently posted two job openings for a new team that will specialize in gaming advertising. The newly created "stealth advertising innovation" team will use machine learning to build out programmatic tools for advertisers with the help of Amazon's deep purchase history data.
Gaming is a relatively untapped advertising opportunity for programmatic display and the ever-growing video industry, and Amazon's move into the industry falls in line with Amazon's increased shift toward display and video units. With over 15 million daily users, Twitch represents a massively untapped audience for Amazon advertising to reach with more native and video advertising.
However, some advertisers are concerned that the consumers who will be targeted by Amazon's move into gaming will be more upset than other audiences with how many ads they're receiving. That's why stealth advertising will be key to Amazon's gaming initiative succeeding at scale while avoiding upsetting consumers.
The stealth advertising roles would involve members of a "founding team" working on "a disruptive advertising system set to revolutionize customer acquisition for gamers." The team may also work with industries other than gaming, but the fact that Amazon is looking for these roles indicates that they're looking for better ways to effectively advertise to a largely untapped, but very ad-sensitive, audience.
Amazon Top-of-Search Ads Drive 3% of Impressions, 45% of Spend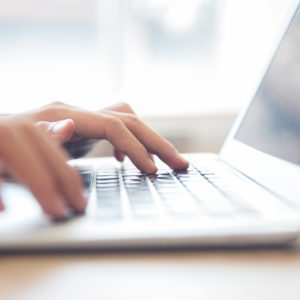 Sponsored Product ads are emerging as a key driver of direct sales on Amazon, further positioning the ecommerce giant as a significant rival to the powerful Google and Facebook duopoly. These types of cost-per-click (CPC) ads commonly appear on search result and product detail pages and are very effective on Amazon, where consumers are often searching for products when they are ready to make a purchase.
That combined with the massive amount of data that Amazon advertising has on consumers' shopping and search history, plus Amazon's advanced order fulfillment capabilities, makes Amazon Sponsored Product ads incredibly valuable.
A recent Merkle study based on Q2 2019 provides some compelling insights into the immense value of top-of-search ad placements in particular. While top-of-search Sponsored Product ads generate only 3% of ad impressions, the study found that they are tied to over half of sales. These ads also drove 35% of clicks and 45% of spend.
Additionally, advertisers on Amazon spent 12% more on the Sponsored Products format in Q2 2019 compared to Q2 2018, while still seeing a 102% gain in sales and a 58% gain in clicks. Sponsored Brands ads are also decidedly valuable, generating a 34% higher click-through rate (CTR) than Sponsored Products ads.
Conversely, product detail page traffic for Sponsored Product ads accounted for 82% of impressions, but only 40% of clicks on Amazon were made on product detail pages.
While many advertisers have started to become concerned with increased competition on Amazon, the Merkle study suggests that Amazon search ads still present an incredible opportunity for sellers.
You can check out our previous editions of the Bezos Bulletin below!