As the pools slowly start to close their gates and schools open theirs, one thing is for sure: summer is just about over. How did that happen so fast? Here at ROI Revolution, the summer has sped by with summer holiday shopping campaigns, Prime Day excitement, and even initial preparations for the holiday season.
As we walk away from summer, let's look at some of the top marketing news highlights from the last full month of the season and how they'll lead digital marketers into the rest of the year.
Marketing News Highlights
Amazon Robotics to Measure Worker Health Risks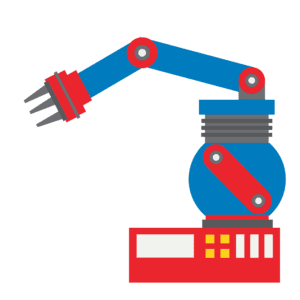 Amazon is working to combat some of the resentment it's received over its warehouse working conditions with robots trained to take over riskier jobs like removing heavy objects from a high shelf or mentally monotonous tasks like picking inventory.
By recording 3D videos of Amazon warehouse workers performing various standard tasks on the job, researchers at the University of Washington created an app that provides a "risk score" to help determine whether it's safer for an activity to be performed by a human or a robot.
The implementation of this app in conjunction with the robots will help improve efficiency, remove humans from more dangerous roles, and reduce safety risks. To ensure safety in robot-human interactions and prevent collisions, Amazon also had a utility belt installed in the warehouse to alert robots when a human is nearby.
Smaller Marketplace Sellers Get New Tools
Amazon has been investing significant amounts of money – a projected total of $15B on various types of resources this year alone, to be exact – on new tools to help marketplace sellers. With 58% of Amazon sales in 2018 coming from marketplace vendors, it should come as no surprise that Amazon is investing in this type of seller.
In addition to tools for fulfillment, inventory, app stores, third parties, pricing management, and analytics, Amazon's Seller University teaches sellers how to improve their marketplace pages, ensure they're following proper rules and regulations, and generally grow their Amazon business.
According to its website, Amazon Seller University "provides a comprehensive suite of instructional materials to help you get started and build your business." With hundreds of videos on its YouTube channel (with various language options), Amazon Seller University is a stellar resource for anyone selling on Amazon.
Same-Day Fulfillment Huge Revenue Source for Target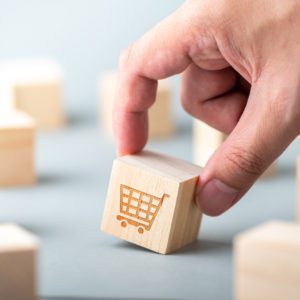 As part of consumers' growing affinity toward ultra-convenience (more on that later), same-day fulfillment is becoming increasingly important to ecommerce brands. For Target, it's the fast-growing part of the digital channel, accounting for 3/4 of ecommerce growth.
Same-day fulfillment means consumers receive their order on the same day that they placed it, whether that's through in-store pickup, curbside pickup, or delivery through Shipt (a Target-owned delivery services that hires shoppers to go to the store for you and deliver your goods to your front door).
This type of shopping has been a huge boon for Target, and revenue from same-day fulfillment orders has doubled in the last year. Target EVP & COO John Mulligan says that this is Target's most profitable digital offering.
Improved efficiency has a lot to do with the increase in revenue, with order-picking efficiency for store pickup orders improving 30% since the beginning of 2018. The trend is also reducing costs for Target, with fulfillment shifting to inside stores instead of distribution centers reducing costs by as much as 90%.
Of Interest
Happy Holidays!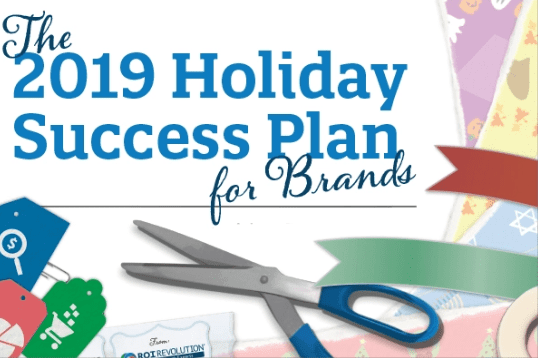 Just because the holiday season is a few months away doesn't mean it's too early to start thinking about it. In fact, if you're only just now starting to think about it, you're behind. That's because profitable, effective campaigns take ample time to create, and with 12% of consumers starting their holiday shopping journey during the summer, the time to start prepping for the holiday season is always yesterday.
No matter where you're at in prepping your brand for the holiday season, our 2019 Holiday Success Plan for Brands can help.
In your free download, you'll uncover strategies, trends, and multi-channel insights you can leverage to get a leg up on your competitors and drive more customers through your funnel.
With tips for benchmarking and planning in Q3 all the way to expert advertising strategies for Cyber Five and next steps for next year, our holiday will help you tie a bow on 2019 and wrap up your year successfully.
You'll also receive tons of bonus content, including video tips from our in-house experts, infographics with insightful data, and a checklist for 2020 success and growth. Download your copy here to see all the insights for yourself and get a leg up on your competition!
Influencer Marketing
Influencer marketing is a type of marketing where individuals who are considered "influencers," particularly on social media, are paid to talk about a certain brand or product, usually to increase brand awareness and affinity.
And this type of marketing has become immensely popular. With 70% of millennials influenced by peer recommendations when making a purchase decision, have a recommendation come from a larger figurehead who they like and trust can be a gamechanger.
Consumers are much more likely to have a strong emotional attachment to an influencer ad (emotional intensity) and are also much more likely to commit the ad to long-term memory (memory encoding). In fact, a recent study found that influencer ads generate 277% more emotional intensity and 87% higher memory encoding than TV ads.
Furthermore, influencer ads were found to generate 64% emotional intensity and 182% higher memory encoding than Facebook ads, and 28% more emotional intensity and 73% higher memory encoding than YouTube ads.
As we mentioned in our post on the top 2019 digital marketing trends, micro-influencers are another vertical bringing brands a lot of profitable success. These individuals with a niche audience of 1,000-100,000 social media followers are becoming a more popular avenue because they see higher engagement rates and offer the opportunity for brands to target a very specific type of customer. For example, Instagram users with 1,000+ followers have a 4.5% engagement rate, while those with 100,000+ have 0.7%.
BOPUS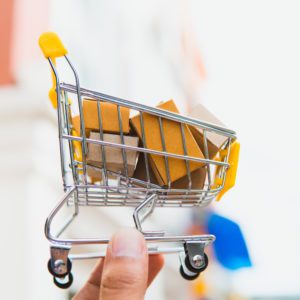 Instant gratification is all the rage of younger shoppers – and who can blame them? Being able to get what you want exactly when you want it is the epitome of convenience.
That's where BOPUS – or "buy online, pick up in store" – comes in with a lot of potential.
The BOPUS model is simple. Make your purchase from the convenience of your phone or laptop, then hop in the car for a quick trip to the store to pick it up right away – without having to navigate the aisles. Being able to pick something up immediately (especially at the last minute) is the top reason why 30% of Gen Z consumers used BOPUS.
The majority of Gen Z respondents in the study (59%) said they used BOPUS simply to get a product quickly. 44% wanted to make sure the item was available before spending the time to go to the store, 18% wanted to see it in-person instead of only online before purchasing, 15% used BOPUS because they got a discount or coupon to do so, and 9% used BOPUS while traveling to pick up something they forgot immediately upon arriving at their destination.
Gen Z consumers aren't the only age group into BOPUS, however. More than four in 10 consumers aged 18+ consider BOPUS to be one of the most valuable aspects of the retail shopping experience, mainly to save money on shipping, save time, or pick up the purchase on the same day.
Ensure you're benefiting from the BOPUS trend by making sure your brick-and-mortar experience is getting as much TLC as your online shopping experience. As we saw at IRCE 2019, hybrid marketplaces – which combine ecommerce and brick-and-mortar to achieve the highest growth potential – are on the rise. Overall, hybrid marketplaces represent a priceless opportunity for retailers to further drive traffic and sales anytime, anywhere.
The takeaway? Focus your efforts everywhere.
Let's Get Digital!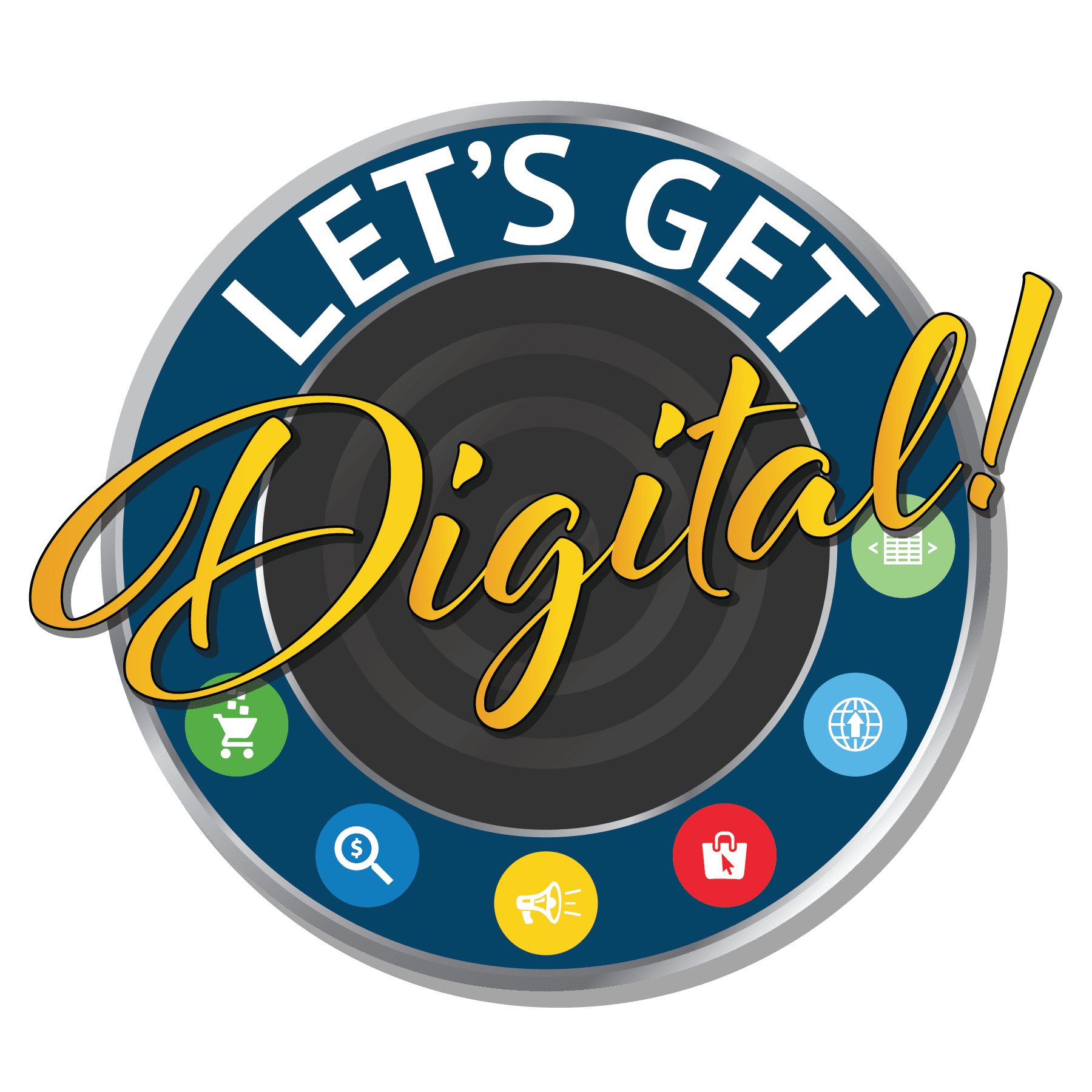 Have you listened to our new podcast yet? Let's Get Digital tackles the latest developments and hot topics in digital marketing news, from paid search to social media to video advertising and oh so much more. If you want best practices and tactics for success that will transform your marketing expertise, combined with witty banter and personality, the Let's Get Digital podcast is for you.
You can listen in wherever you listen to podcasts!
Wrapping Up
Thanks for joining us for this month's edition of our Monthly Marketing News Recap! We talked about Amazon news, trends like influencer marketing and instant gratification, and updates to digital marketers' favorite social media platforms. Stay tuned next month for our next news rundown!
For a little blast from the past, you can check out our previous Monthly Marketing News Recaps below: