On October 8, 2020, Amazon announced an update to the Sponsored Display ad type allowing advertisers to use custom creative. US-based advertisers can now add their own headlines and brand logos to their Sponsored Display ads.
Amazon Sponsored Display Creative Debuts
This is a significant change as it's currently the only way brands can add creative to Sponsored Display. Before this update, the only option for Sponsored Display was to run automatically generated ecommerce ads showcasing the product advertised. Now, advertisers can add a little more personality to their Sponsored Display campaigns.
Sponsored Display Introduces Brand Logos
This creative update to Sponsored Display allows brands to upload a brand logo and write a headline for their ads. Although you can upload an image, Amazon does specify that it needs to be a logo, not a lifestyle image (we'll see if lifestyle images get added later). If you do opt to add creative to your Sponsored Display ads, you must include both a brand logo and a headline, not just one.

Only Available for Upper-Funnel Targeting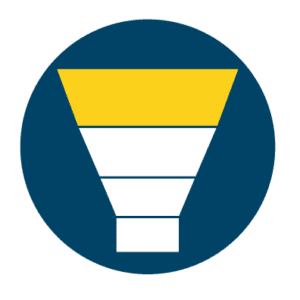 This new update is accessible for Sponsored Display campaigns targeting both audiences and products or categories. However, within audiences, creative is only allowed on interests targeting. This is understandable, as the views targeting option allows your campaign to act as a retargeting campaign, so a simple ecommerce ad showcasing the product you're reminding the shopper of is preferable.
For upper-funnel strategies, however, this new logo and headline addition could significantly benefit brand awareness and recall among shoppers who see the ad.
Amazon advertising has grown more than 500% in the last six years, and accounts for more than $1.5 billion in annual ad revenue.

How can your brand leverage this fast-growing, competitive advertising channel? By investing in Amazon Sponsored Products. Download our Definitive Guide to Amazon Sponsored Products for Brands to get:

Real-world strategies to enhance overall campaign performance.
Ad placement options to ramp up revenue & reach.
Campaign targeting to drive increased ad profitability.

Get this e-book today to discover how you can get ahead on Amazon and dominate your competition.
[/vc_column_text][static-block exodus_static_block_id="18472″][/vc_column][/vc_row]