Since founding in 2002, ROI Revolution has offered services to help manage measurable, ROI-driven digital marketing efforts for its clients. Though initially a paid search agency, ROI Revolution now offers a multitude of services including Social Media Advertising, SEO, Marketplaces, Online Shopping, and Conversion Rate Optimization. Each individual client service fills a specific niche and function to help grow ecommerce business.
Over the next few weeks, this blog series will take an up-close look at what each service does and how they work internally and individually.
This week we examine our Amazon Advertising Management service, as well as hear some specific insights from ROI's Amazon Marketplace team lead, Andrew Reagan.
---
Understanding Amazon Advertising
When it comes to online retail, there's no ambiguity about which marketplace reigns supreme.
Amazon operates as the ecommerce agora, with more than two million sellers vying for visibility among the hundreds of millions of monthly shoppers.
With a quickly evolving advertising platform and dynamic marketing capabilities, it's easy for any retailer to become overwhelmed on Amazon's spacious stage.
Product visibility can change dramatically, products can unintentionally start competing, and an optimized marketing campaign requires constant vigilance.
That's why Amazon Advertising Management is a critical component of ecommerce marketplace growth.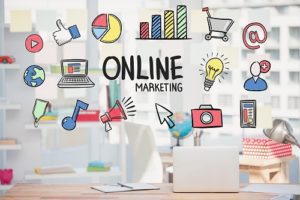 Amazon Advertising Management is about two main things: 1) Leveraging the assets in place to produce the best possible outcome for brand/product visibility, and 2) monitoring the marketplace environment to see when things change or stagnate.
As the world's largest ecommerce shopping center, Amazon is already extremely proficient at bringing in droves of serious buyers.
While its default settings can help increase traffic for your product listing, optimizing those settings for your specific products is an absolute necessity for retail success.
Furthermore, a careful monitoring of your optimized listings is equally important to avoid pitfalls in the dynamic marketing landscape.
Small changes to bids, listings, or even the general marketplace can have potentially disastrous consequences for your products – and they require time and attention to ensure positive results.
At ROI Revolution, the process all centers on Amazon Sponsored Products, or Amazon marketing campaigns for first party sellers. Our mission is to leverage your company's goals and potential with our experienced marketplace analysis, translating into increased KPIs across any measurable metric.
Our Experts in Action
Marketplace expert and Amazon Advertising leader for ROI, Andrew Reagan, said determining the overall brand goal in marketplace retail is the most important first step.
"(Our Amazon Advertising team) finds that there are really specific types of sellers on Amazon," Andrew said. "We try and understand if they're looking to push short-term accelerated growth, or if they're in a more mature stage where they're trying to squeeze out pure profit. And that helps us tailor a strategy around the specific KPIs they want."
In terms of growth vs. profitability across Amazon marketplaces, Andrew said he and his team not only see a variation in what clients want, but a variation in strategy across a single client's campaigns.
"It can change over a client's time with us," he said. "New product launches, competition, even liquidation of clients can spur it. A client can go through these growth vs. profit stages at any point or in any subcategory of their business, which just adds to how dynamic the process is."
While the day-to-day operations of the Amazon advertising team are based around monitoring both client and marketplace metrics, Andrew said analysis based on culled data is an equally important and daily process.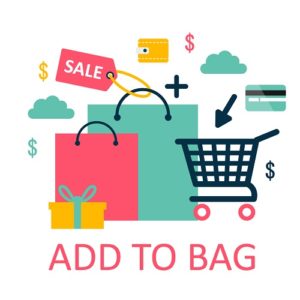 "We have several pieces of software that allow us to pull back extended ranges of data that go beyond what's just available on Amazon," Andrew said. "We monitor our dashboards to make sure everything is moving in the right direction and rally after dependent on what area is developing."
Andrew went on to say that daily analysis helps address any potential pitfalls, or problems that arise with campaign optimization.
"If there are issues, we see whether they're related to the structural components we control like bid modifications and we adjust where we can," he said. "If they are related to a new competitor or pricing, something more on the client side, we alert them immediately and brainstorm strategy. Either way, we're keeping alert."
Andrew said that beyond anything else, the key to successful Amazon campaigns and product listings is about finding the correct strategy in the correct quantity.
"My primary focus is finding the build-outs that really work for the right strategies," he said. "We have a lot of unique ways to structure campaigns and think about how we're getting the right market traffic to view products, but the key to successful amazon programs is picking the right strategies in the right quantities. I try and make sure the strategies and process we develop are being coupled and used in the appropriate percentages to work towards whatever ends clients need."
With more product searches beginning on Amazon than Google, mastering the online marketplace is integral for everything from brand development to gross online sales.
At ROI Revolution, Amazon Advertising Management is about positioning products and brands in the best possible way, across a massively dynamic marketplace, to ensure success. Leveraging our analyst expertise and ecommerce marketing acumen, increasing retailer KPIs is an inevitability.
"The way we see it, (Amazon) presents a huge opportunity for brands to really get into the advertising game," Andrew said. "Maybe they weren't able to previously because of fulfillment issues or business relationships, but marketplaces provide a unique opportunity for brands to take digital advertising platforms into account, which allows them to outsource a lot of the retail side of it. It's just really a perfect opportunity."
If you're interested in learning more about our CRO service, schedule a complimentary 20-minute consult. Our team of experts will take a look at your website, landing pages, or emails and give you actionable takeaways to move your business forward and improve your conversion rates.