Since founding in 2002, ROI Revolution has offered services to help manage measurable, ROI-driven digital marketing efforts for its clients. Though initially a paid search agency, ROI Revolution now offers a multitude of  services including Social Media Advertising, SEO, Marketplaces, Online Shopping, and Conversion Rate Optimization. Each individual client service fills a specific niche and function to help grow ecommerce business.
Over the next few weeks, this blog series will take an up-close look at what each service does and how they work internally and individually.
This week we examine our CRO service, as well as hear some specific insights from ROI's CRO team lead, Jan Kleinert.
---
Understanding CRO
So much of marketing revolves around trying to reach and communicate with consumers. In fact, it's where all marketing efforts really begin.
That top-level, opening of the sales funnel where those who would potentially buy are targeted, reached, and hopefully nudged in the right direction.
Although this is integral to any ecommerce marketing campaign, there is another important factor to consider when judging marketing efforts: How do you get them to keep listening?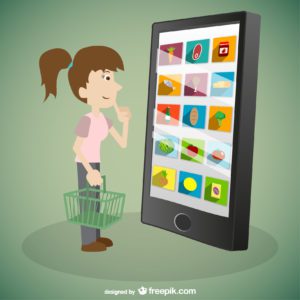 Once your audience has been reached – your consumer is on your website and primed for purchase – how is it that you make sure they go through with it?
Answering that question is what conversion rate optimization (CRO) is built around.
At its most fundamental level, CRO is the process of figuring out what site users are looking for when they arrive, and giving that to them.
Depending on different key performance indicators (KPIs) or what the ultimate goal for a business is, this can take many forms.
CRO can involve everything from making certain data or content more apparent, redirecting traffic flow, streamlining the process for checkout, or even a hierarchical redesign of an entire site.
For ROI Revolution, this iterative process is about simplification and beautification. Your business has already done the hard work of engaging your consumer base and driving traffic to your site. As we see it, turning those potential buyers into conversions should be a top priority, and something we diligently work to achieve.
Our Experts in Action
At ROI Revolution, we see the CRO process as the all-important cherry atop the ecommerce marketing sundae.
Jan Kleinert, our expert analyst and CRO team leader, shared her insights about what makes the process so necessary for sales generation and increased KPIs.
"(CRO) is really clearing obstacles from the path of those already in motion," Jan said. "Retailers are putting time and resources into driving people to their site, whether that's through PPC, SMA, SEO, etc. Once they get there, you want to make sure there aren't a bunch of roadblocks."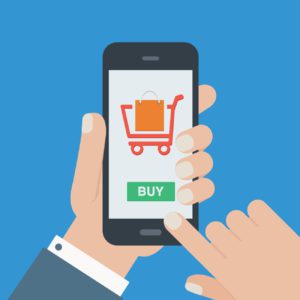 Another key point Jan stressed is cohesion, and how CRO windmills together with other services to make them more effective.
"It just compounds," she said. "If you're getting better conversions, then you can get even more aggressive with other traffic driving sources and save even more. Like all of our services, and along with them, it keeps increasing over time."
Jan said that ROI's CRO team is heavily focused on testing and analytics to determine best practices for individual brands and businesses. She said that regardless of the metrics being measured, understanding consumers is key.
"We're mostly concerned with A/B testing; multivariate testing as a way of improving conversion rate or whatever our client's primary metrics are," she said.
"We use a lot of web analytics data, user experience tools to look at keymaps and session recordings, user testing – all things like that to get data to try and understand people's behavior so we can identify the areas where we can run tests to improve the website and get more people to convert."
While she primarily focuses on strategy and the more complex elements of testing, Jan said she, and every member of the CRO team, have an understanding of web development for platform testing purposes.
She said measuring user engagement and site layout are some of the best indicators of what needs to be done for improvement.
"We've seen a lot of success with a few different clients by exploring site navigation. It may not always seem like the most exciting thing, but it's so critical to how users interact," Jan said.
"Making sure the site is laid out in a way that reflects how a business's customers are shopping rather than how the business thinks about its product. You may not always think about your product the way your customer does. Trying to get into the mind of a customer and thinking about what they are looking for when they come to the site is huge."
At ROI Revolution, our CRO service continues to ensure that potential buyers consistently stay on the path to conversion. While the process is an endgame one and based heavily around user intent, Jan said the value is measurable across every metric.
"A lot of time people see testing as a short term process for a product base, but there is always an opportunity to ensure buyers reach that potential," she said. "We'll sometimes hear clients say they think of this as an optional thing, but it's more than an added plus – it's a chance to genuinely improve their site and business."
If you're interested in learning more about our CRO service, schedule a complimentary 20-minute consult. Our team of experts will take a look at your website, landing pages, or emails and give you actionable takeaways to move your business forward and improve your conversion rates.