Since founding in 2002, ROI Revolution has offered services to help manage measurable, ROI-driven digital marketing efforts for its clients. Though initially a paid search agency, ROI Revolution now offers a multitude of services including Social Media Advertising, SEO, Marketplaces, Online Shopping, and Conversion Rate Optimization. Each individual client service fills a specific niche and function to help grow ecommerce business.
Over the next few weeks, this blog series will take an up-close look at what each service does and how they work internally and individually.
This week we examine our Paid Search service, as well as hear some specific insights from one of ROI's Paid Search team leads, Danielle Teibel.
---

Understanding Paid Search
The quest for retail relevancy is a never-ending battle.
Be it a company or brand, achieving relevancy in your chosen marketplaces requires substantial, consistent commitment on all fronts.
Paid search sits at the forefront of the ecommerce battlefield, providing a proving ground on which to validate the merits of your business and win the attention of consumers.
But paid search is no longer as simple as a combination of keywords with ads and bids. It's evolved into a far more complex puzzle, requiring complete immersion in the constantly changing guidelines, rules, and best practices that are used to build out strategies and first-mover tactics.
Having long been one of the staples of ROI Revolution's digital marketing strategy, paid search campaigns are paramount for eCommerce success.
At ROI, that process begins with the development and monitoring of two key elements: the search network and the display network.
The search network serves to actively target people who search on Google, or a Google search partner, by selecting keywords most relevant to a business' products or services.
Once buyer personas are established, highly relevant and distinct ads are created with the goal of getting viewers to click through to a company landing page and one step closer to a conversion.
The display network functions around a similar concept but instead targets people who are not searching on Google or a search partner. These are the people searching online that fall into a specific audience, or on a page focused on a relevant topic or keyword.
By tracking conversions across these accounts, as well as close monitoring of industry trends, ROI's Paid Search teams can advise and adjust ad-spend based on a variety of interconnected metrics.
Our Experts in Action
With an ever-expanding group of Paid Search and PPC experts, the ROI family is well versed in optimizing paid search campaigns.
Danielle Teibel, one of ROI's paid search team leaders, says constant vigilance and reevaluation are a must for achieving high returns for clients.
"The main benefits are the granularity of analysis you're able to conduct, and the granularity of optimizations that you're able to make," Danielle said. "That way you're really able to dig in, see what works, and make tweaks accordingly."
Danielle started working at ROI as a Paid Search Analyst, studying the ins and outs of network strategy at every organizational stage. Having spent years developing Paid Search campaigns, she has unique insight into the service.
"It's such a great marketing tool because it's a combination of new customer acquisition and customer retention," she said. "You can use it in both ways, at whatever part of the sales cycle."
Apart from account monitoring, Danielle said repeated testing and evaluation are hugely important to the process – especially for businesses prioritizing growth.
"Always be testing. We have so many different tools internally and through Google that there's always something you can do to move the needle," she said. "If people pull the plug too quickly, they can really be jumping the gun in terms of understanding what will benefit their business."
Danielle said that while optimizing paid search campaigns is a dynamic, often time-consuming process, the returns are undeniably positive.
A recent campaign that she and her team worked on had a substantial payoff for a client who had been having difficulties with their paid search management for years.
"They were seeing a negative return, and we saw tons of opportunities when taking over management for them," she said.
"We used our internal tools to make sure every single item ID had its own ad-group and optimized the shopping campaign. Pushing the branded search terms into higher impression shares helped us hit their goal and consistently maintain it."
Across the board, ROI's Paid Search service continuously generates greater brand awareness and revenue for clients. Despite being a large undertaking to manage effectively, the results speak for themselves.
"It's difficult to say what the biggest win would be for us," Danielle said. "Just because any time we take over an account we see incredible wins."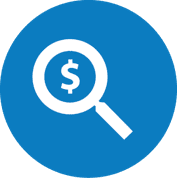 ---
Stay tuned for our next Client Services blog, where we'll be diving in to ROI's SEO service and getting more inside information!
Check out the rest of the Blog and learn more about what ROI Revolution is up to!