Since founding in 2002, ROI Revolution has offered services to help manage measurable, ROI-driven digital marketing efforts for its clients. Though initially a paid search agency, ROI Revolution now offers a multitude of services including Social Media Advertising, SEO, Marketplaces, Online Shopping, and Conversion Rate Optimization. Each individual client service fills a specific niche and function to help grow ecommerce business.
Over the next few weeks, this blog series will take an up-close look at what each service does and how they work internally and individually.
This week we examine our SEO service, as well as hear some specific insights from one of ROI's SEO team leads, Brandon Howell.
---
Understanding SEO
It's no secret that the internet is most everyone's go-to source of information.
Primary and secondary sources, general trends, and specific occurrences – the online world is an infinite encyclopedia of knowledge that's waiting to be sifted through.
For any business, understanding how that information is categorized and made available is critical, and the process all begins with search engines.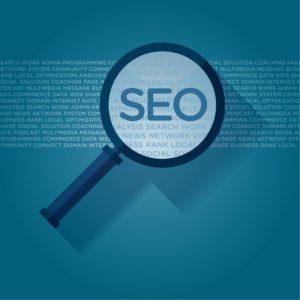 Through a combination of vigilant research and content tailoring, Search Engine Optimization (SEO) has become a testable, multi-faceted process that facilitates a long-term partnership between search engine and marketer.
While SEO best practices may seem straightforward or even static, proper optimization requires time, energy, and a degree of dynamism.
At ROI Revolution, the process is all about consistent care. As we see it, ecommerce SEO is all about becoming a hands-on, collaborative business partner to our clients, rather than a mere vendor selling tools and tactics.
The first step is opportunity analysis and brand assessment. By taking an organizational "snapshot" of your online profiles, we can quickly uncover potential roadblocks to organic search engine success, along with any unexploited opportunities to drive additional sales.
Once your online presence is thoroughly analyzed, the restructuring and optimization can begin.
Ongoing keyword/persona research, link building, content marketing, and competitive research are the core principals of our SEO practices, but the true results come from an ongoing, long-term commitment.
It's important to remember that good SEO isn't a sprint. Results are not always immediate or initially testable, but through regular maintenance and focus, SEO can generate a massive yield.
Our Experts in Action
As one of our flagship services, SEO is near and dear to the hearts of everyone in the ROI Revolution family.
Resident expert and leader of our SEO team, Brandon Howell, says that while measurable data can take a while to manifest, the results pack a serious punch.
"(SEO) is definitely the long game," he said. "It's legitimate traffic, the kinds of people who are likely to become conversions. PPC is very much turn on/turn off, whereas SEO is a lot slower, but with longer lasting results if done properly."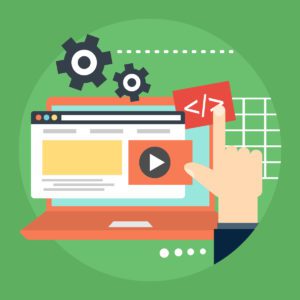 Leading a group of analysts and digital marketing copywriters, Brandon has spent the last few years at ROI developing new SEO strategies and evaluating the service.
"It comes down to three things – findability, content, and links," he said. "Findability is whether your website is built in a manner conducive to search engines, content is literally how you're using keywords and structure, and you can think of links like signposts for Google."
Regarding links, Brandon went on to say that a chief practice for SEO is building backlinks across as many relevant sites as possible.
"With links, it's just as much about things linking to you as it is you linking to them," he said. "Google needs the content on the page to figure out what the page is about, but it also uses external signals. The types of sites linking to you, the verbiage on those site pages – popularity via links, not just keywords and content."
Brandon said that consistency is key in SEO, and that one of the biggest pitfalls he and his team see people run into is sporadic strategy.
"The folks who get in trouble are the people who try a different tactic of the week" he said. "When Google inevitably updates its algorithms, it sees that as manipulative and won't optimize. Whereas if you've done it from the beginning with quality content, you shouldn't see that sort of dip."
ROI's SEO service continues to build ecommerce brand equity and increase findability for clients across the board. Although the process can take a lengthy time investment, Brandon said the payout speaks for itself.
"Like I said, sometimes it takes a while, and then all of a sudden the value is clear," he said. "The speed of SEO is glacial compared to other services we offer, but the results down the road are worth it."
Looking to better understand the intricate concepts of SEO? Schedule a complimentary 20-minute consult with our team of SEO experts. They will take a deep dive into your website and show you the opportunities available to grow your organic reach. You'll leave with a more thorough understanding of the steps necessary to improve your SEO and grow your brand.