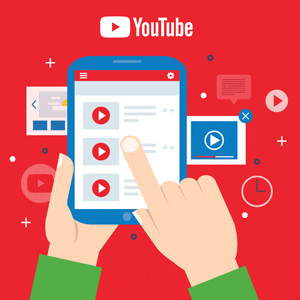 On their own, YouTube and remarketing can be extremely powerful tools for customer retention and profitable brand growth. But together? This dynamic duo can help you achieve amazing results, especially for savvy brands that know how to leverage both properly.
Let's dig a little more into what YouTube advertising and TrueView ads are, how remarketing on YouTube looks, and how the ROI Revolution team helped one client use YouTube to become a significant competitor in their industry.
With its valuable blend of both sight and sound – which together drive higher brand awareness, recall, and consideration than either one alone – YouTube advertising presents a unique chance to catch consumers when they're already leaning in to pay attention to content. That combined with its status as the second most popular social media platform (with 1.9 billion monthly active users) and second largest search engine makes YouTube an opportunity your brand can't afford to miss.
There are several different ad types on YouTube, but TrueView ads are what you're probably used to seeing. As YouTube's standard video type, they can show up on the YouTube homepage, on search results pages, as related videos on video pages, or before the video the viewer wants to watch. Other types of ads include non-skippable 15-20 second preroll ads or 6-second bumper ads, but TrueView ads are often preferred for remarketing on YouTube.
Why? With TrueView ads, you can easily target your AdWords contacts if they are signed into YouTube with the same email address. If you further segment your list into different buyer personas, you can retarget even more specific groups. To go even deeper, you can also create remarketing lists based on the videos your contacts have watched.
"Remarketing on YouTube is an avenue that complements and closes the loop on your account's Display efforts. The direct conversions and view-through conversions that we can tie back to these campaigns is incredible." – Amanda Gerard, ROI Paid Search Strategist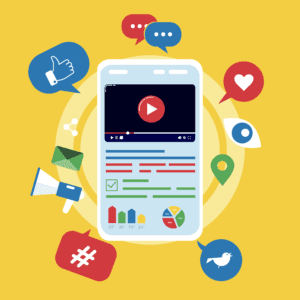 TrueView ads make it simple to remarket to your target audience – and that's exactly what we helped our client Greenhouse Megastore do, resulting in a 431% YOY increase in revenue and 444% increase in conversions.
By promoting existing DIY videos focused on higher-AOV items in order to spotlight top-converting products while also providing useful information, as well as applying audience targeting based on what products consumers had added to their cart or whether they'd recently visited the page being advertised, the ROI Revolution team was able to see direct conversions that they could then directly communicate with Greenhouse Megastore.
For Greenhouse Megastore, YouTube provided a higher return than any other remarketing campaigns. While every other channel seemed to be getting more competitive, YouTube remained consistent and continued to grow exponentially. Thanks to their new visibility provided by YouTube, Greenhouse Megastore has become a more significant competitor in the industry, now facing direct competition like Home Depot – a much different space than they were in the year before.
To dive deeper into this story, check out our full case study here! And if you're interested in reading more of our case studies, you can find our complete archive here. Additionally, you can check out some of our other related resources below: