What Is Local SEO?
Local SEO focuses on using various strategies and tactics to increase rankings in local search results. A local search can involve the use of a local keyword (e.g. top restaurants in Raleigh) or the search engine can deduce a location from a user's device.
What Problem Does Local SEO Solve for Businesses?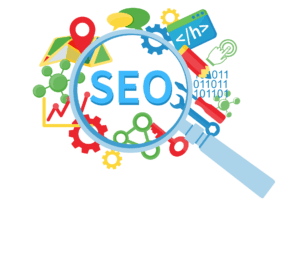 It can be difficult to properly optimize on- and off-site SEO for multiple locations when you are an enterprise-level business or simply a regional business with several physical locations. Local SEO provides the opportunity to gain visibility for each site of a multi-location business. There is a lot of online (as well as offline) traffic that can be missed when these factors are not being optimized that can hinder revenue.
There are many strategies you can execute to help your website rank well for local searches. We broke it down to the key items you need to focus on to get on the right track. While you can act on some of these simultaneously, this checklist generally follows a chronological order in which you should implement these action items.
The Local SEO Checklist
❏ Ensure that your website is mobile-friendly.
❏Use the Mobile-Friendly test to determine if you need to make improvements.
❏ Implement changes to fix any issues that show up.
❏ Optimize your Google My Business listing for each location.
❏ Maintain a consistent NAP (name, address, phone number).
❏ Link to the proper landing page.
❏ Add a relevant business category.
❏ Ensure you have the correct business hours listed.
❏ Add high-quality photos and engaging posts to your GMB profile.
❏ Optimize your Bing Local listing for each location.
❏ Create or claim your listing.
❏ Add general business information.
❏ Upload high-resolution images that highlight the interior/exterior of the business, team members, and professional product/service images.
❏ Set your business hours.
❏ Verify your listing.
❏ Complete profile to 100%.
❏ Optimize your Apple Maps listing for each location.
❏ Create or claim your listing at apple.com.
❏ Edit your general business information.
❏C onfirm your ownership of the listing.
❏ Optimize your Yelp listing for each location.
❏ Add general business information and ensure NAP consistency.
❏ Upload photos and videos for your profile image, specific products/services, and your business interior.
❏ Set your business category/categories.
❏ Add history and owner/manager details.
❏ Define your service area (for service-area businesses only).
❏ Activate and optimize any additional features (call-to-action button, reservations, etc.).
❏ Optimize your CitySearch listing for each location.
❏ Add NAP information to listing.
❏ Optimize your content for local SEO.
❏ Create local landing pages for each city you are targeting.
❏ Embed Google map on local landing pages.
❏ Make sure your address & phone number are visible and easy to find.
❏ Optimize metatags.
❏ Title tag: [city name/region] + [product/service/business category]
❏ Meta description: make this engaging and actionable.
❏ Optimize heading tags.
❏ Add one H1 tag for each page using your primary keyword.
❏ If needed, add H2 and H3 headings.
❏ Add structured data markup.
❏ Resource for proper schema markup: https://schema.org/
❏ A tool to test your structured data once implemented: https://search.google.com/structured-data/testing-tool/u/0/
❏ Add local business schema markup to your homepage if you have one location.
❏ If you have multiple locations, add local business schema to each local landing page.
❏ Manage online reviews.
❏ Ensure your local business locations are listed on major review platforms (GMB, Yelp, Angie's List, social media platforms).
❏ Determine industry-specific/local review sites and claim these listings.
❏ Implement a system to ask for reviews from happy customers (most effective to ask in person, but can also follow up with an email requesting a review).
❏ Thank customers who leave positive reviews.
❏ Respond to negative reviews in a professional and timely manner.
❏ Verify NAP consistency on review pages.
❏ Build local citations.
❏ Acquire local citations for each business location (remember to change the physical address and phone number depending on the location you are building out citations for).
❏ Eliminate any listings with a PO Box address.
❏ Find inaccurate/duplicate listings and take appropriate action.
❏ Contact webmasters to correct inaccurate listings (when it is possible, correct them; if not, have them deleted).
❏ Submit your listings to the four major data aggregators: Acxiom, Factual, Infogroup, and Neustar/Localeze.
❏ Find niche directories and submit your website and citation to them (ex: Yellow Book, Superpages, etc.).
❏ Focus on hyper-local link building.
❏ Contact local blogs and offer to write a guest post on their site.
❏ Connect with local business owners that you can partner with.
❏ Develop relationships with local media outlets and submit press releases when something notable happens to your company.
❏ Join your city's Chamber of Commerce and BBB chapter and get a listing on their site.
❏ Sponsor local non-profits and request a link back to your site
❏ Attend and sponsor local events and request a link on the event websites.
❏ Create local content on your own site that can rank for long-tail keywords.
Looking to uncover even more SEO tips and strategies? Download our comprehensive SEO white paper, Search Engineering: Google RankBrain, Artificial Intelligence, and the Transformation of Organic SEO. This report outlines current trends and innovations throughout the search industry and gives a detailed look at what the future of search will entail.[/vc_column_text][static-block exodus_static_block_id="18472″][/vc_column][/vc_row]