Are We Experiencing the "New Normal" or a Temporary Behavior Shift?
Is consumer behavior in the current crisis an indicator of things to come? Short answer: Yes.
Ecommerce shopping has been steadily increasing year-over-year for the last decade. Now with many brick-and-mortar locations shutting down across the country, the crisis will accelerate this trend – even though we may see an initial dip in online spending in some areas.
As a sign of the times, the online grocery delivery business Instacart is hiring 300,000 new employees to deal with what is already a 150% increase in demand. By most estimates, the elevated level of online shopping will persist after the crisis as consumers form new habits.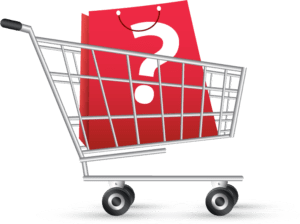 There will also be an impact on both global and local supply chains, as well as other macroeconomic factors.
Today, though, we will be covering how to win new customers and retain existing ones over the coming weeks and months by utilizing on-site testing to optimize your messaging and site experience.
I can guarantee that your competitors (the smart ones, at least) are already scaling up their testing programs. If you don't do so, your business will come out on the other side of this at a competitive disadvantage.
By utilizing specific statistical methods, testing micro-conversions like add-to-cart events or PDP views, and iterating on and expanding winning tests, you can test faster than your competitors and stay ahead of the curve. Whether your industry is being affected positively or negatively by the crisis, it is more important than ever to be correctly managing your on-site testing program.
Comfort and Support, but Don't Cash-In
During this pandemic, it is crucial to be sensitive to your users and use caution in your presentation. The last thing you want is to appear as though you're trying to monetize your user's hardships or making light of the situation.
That being said, take the time to analyze the position your users are in and how your products may be able to help them during these times. Understanding why your users are shopping now and addressing those motives can assist you in aligning your messages with your user's needs.
There Are No Best Practices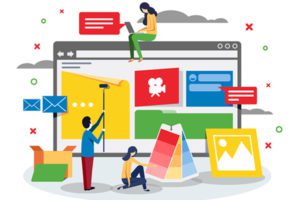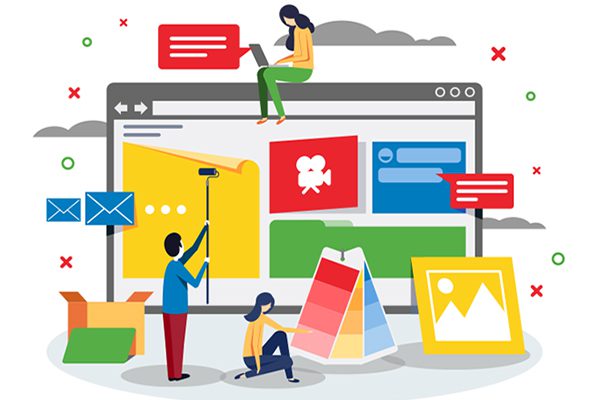 However, there are no best practices here. What will your customers respond to and how will they perceive your messaging? Would a comforting message about resilience resonate with your audience? Would they rather know about your product sanitization process? Or would they rather shop "business as usual" and not have to think about coronavirus?
When there are no best practices, testing can tell you the mindset of your customer and what messaging resonates most.
Consider testing the inclusion of the following types of messages on your site:
Address how the pandemic may or may not affect shipping, returns, or refunds.
Discuss your brand's efforts to ensure the sanitation of all products offered.
Inform about any location closures.
Inform of any charity work, volunteering, or donations your company is making during this time.
If you have brick-and-mortar locations, promote curbside pickup options.
Be Nimble in Your Testing Approach
During this time, it is important to be nimble in your testing approach. Testing quickly will help you to determine where your users are mentally and how you can best address their needs. Are they bored at home browsing your site? Or are they in a rush and using your site to stock up on necessary products?
You can utilize your testing platform to draw conclusions about your users and their intentions and make practical adjustments to capitalize on the current site traffic.
Multi-Arm Bandit Testing
One way to do this is through multi-arm bandit testing. This solution uses machine learning algorithms to automatically allocate traffic towards the best performing variations during a test, bringing you results faster. Many testing platforms offer this feature in addition to traditional A/B and multivariate testing.
Pair Simplicity With Speed
There is always a trade-off between the complexity of a test and the amount of time it takes to build, QA, and launch the test. Simpler tests allow for quicker test implementation. You should test simple but impactful changes, like verbiage tweaks or banners. Along with simpler test builds, utilizing micro-conversions as a primary test metric can allow you to get test results more quickly.
As an agency, we typically recommend using actual conversion rate and revenue-per-visitor metrics when deciding if a test was a winner or not. However, in times like these when speed is of the essence, micro-conversions such as cart additions and PDP views can provide you with quick insights that lead to optimization opportunities.
A/B Testing Platforms as Development Workarounds
Note that your testing platform can be used as a work-around for implementing website changes when your developers are slammed or not available. In fact, one of our partners, VWO, just rolled out a free feature-flagging tool for all of its customers that allows site owners to easily add message banners, modals, and overlays without needing to utilize an actual A/B test.
Overall, make use of testing tools to understand the attitude and motivation of users visiting your site over the coming months. Run quick tests and make relevant changes to improve your site and provide the best experience possible to your users.
Friction Points Don't Go Away During a Pandemic
You should also continue to test friction points in the experience. Addressing a less-than-ideal checkout experience, or reducing the amount of interaction needed to view critical product details (or any number of layout, functionality, or motivation choices) are going to impact conversion rate now and in the future, regardless of external market pressures. These areas are always prime for continued testing!
Approach Data Differently
Diving into data and analytics can help you understand how the pandemic is impacting your website's visitors. Even if you aren't running A/B tests, consider comparing key metrics from before the crisis to today. Did certain pages see a spike in traffic? Are more users on mobile phones since they're staying at home?
If you have the ability to view heatmaps of your website, contrast them with pre-crisis heatmaps as well. Has user attention shifted more heavily to certain areas of the site such as shipping information?
When analyzing A/B test results in this period, consider inventive ways to segment your data to see how your tests fared among different groups. For example, segmenting the test geographically could show one variation performing much better in areas more significantly impacted by the pandemic. Segmenting by age, likewise, could clarify how different demographics are responding to current events.
Be the Good
One of ROI Revolution's core values as a company is to "be the good." Now, more than ever, this applies to our practice of conversion rate optimization and testing. You should utilize solid A/B testing strategies to get in sync with your customers' current state of mind, but refrain from being overbearing with classic tactics like FOMO (fear of missing out) and scarcity messaging.
We believe in doing what is best for our customers, and believe you should do the same for yours.
Even with the current uncertainty around COVID-19, you can – and should – continue to A/B test in order to provide the best experience possible for your customers.
Providing your customers with the ideal shopping experience helps them in a small way, while also helping keep the lights on for your business during a time when there is a good deal of unrest in the marketplace.
For additional COVID-19 resources, see below:
[/vc_column_text][static-block exodus_static_block_id="18472″][/vc_column][/vc_row]
Authors: Brandon Howell, Danielle Bailey, Jonathan Callahan, Matt Long, Riley Nociti
Sources: