On top of health concerns, brands across the globe have had grave concerns about the impact of coronavirus (COVID-19) on their brand, industry, and ecommerce as a whole. Ecommerce, B2B, B2C, and brick-and-mortar brands alike have felt the impact of coronavirus on their business in one way or another.
With increases in inflation and overwhelmed supply chains, many businesses are being reminded of one major lesson of the pandemic:
Executives need to stay prepared for the unprecedented to happen, and the ability to be agile is crucial.
Being up-to-date on the current state of the coronavirus pandemic and its impacts on ecommerce is one of the ways to help your brand be proactive in the face of uncertainty. In this article, we're collecting everything your brand needs to know about coronavirus and ecommerce, as well as what you can do to lessen the blow. Keep coming back to this post as new trends, stats, news, and updates on coronavirus and ecommerce continuously roll in.
Are you on the path to fulfilling your brand's potential? The digital marketing experts at ROI Revolution help consumer brands solve critical challenges, capitalize on missed opportunities, and adapt to change before it arrives. To explore the difference that comes with having a guide you can trust, book a meeting with our team today.
How 2023 holiday ecommerce will compare to pandemic years
October 16, 2023
While many effects from the pandemic have subsided, the ecommerce landscape has still been shifted forever. Let's take a look at how the 2023 holiday season will fare compared to 2020 and what it means for your brand.
The pandemic accelerated the shift to mobile shopping. In fact, US mobile ecommerce retail sales grew 45.9% in 2020. Growth is expected to slow to 13.8% this year, but that's still a more than $270 billion increase from pre-pandemic.
What does it mean for you? Retailers would be smart to ensure their ecommerce websites (or apps) are optimized for mobile sales this year. The key to this is thinking about responsive design, which means ensuring your site works on any screen size.
The website optimization experts at ROI Revolution can help you ensure you're reaching your greatest potential on mobile. To explore how we can help you navigate the path to ecommerce success in Q4 and beyond, book a meeting with our team today.
Online shopping also hit its stride with the pandemic. US holiday season ecommerce retail sales surged 39% in 2020. This year, that number is expected to be 11.3% – which is the most ecommerce growth we've seen since the pandemic. In fact, in 2022, holiday ecommerce grew just 6%.
Holiday retail ecommerce sales are projected to reach $253.7 in 2023, representing more than $113 billion in growth since before the pandemic.
Non-ecommerce sales still dominate the holiday sales landscape, even after growing a mere 0.6% in 2020. In 2023, non-ecommerce holiday sales are projected to grow just 3% but will still make up 81% of total holiday season retail sales.
What does it mean for you? Many shoppers do their research on mobile but go to the store to make a purchase. This is why it's so important to foster a strong omnichannel presence for your brand.
Location-based marketing can be a great way to bridge the gap between in-person and online. If you have an app, encourage users to download it. If they have location services turned on, you can send them targeted marketing when they're near your store.
Outside of that, you can also offer exclusive promotions that are only available in-store.
And consumers will be looking for promotions. 77% of shoppers say high-value, cost-effective gifts are a priority for them this year, and 80% of shoppers plan to reduce their holiday shopping this year.
That being said, Cyber Week will be a critical buying period. Make sure your strategy is as optimized as it can be to cater to consumers' needs while still being profitable.
How have industries shifted during the holidays from the onset of the pandemic to now? The furniture and home furnishings industry has seen some of the most volatility. After surging 17.4% in 2020, the industry is expected to grow just 3.3% this year.
Similarly, health & personal care grew 11.2% in 2020 but is expected to grow just 5.6% in 2023.
What does it mean for you? If your brand is in either of these industries, you'll want to go above and beyond to attract shoppers with strategies like personalization, special promotions, and even influencer marketing to gain their trust.
Food & beverage will see the most growth this year at 8.2%, which is the same amount of growth it saw in 2020. The office equipment & supplies industry is also on the rise again, expected to grow 4.6% in 2023 after shrinking 3.2% in 2020.
What does it mean for you? If your brand is in either of these industries, make sure you're prepared to face a little more competition and potentially even spend more on CPCs. Focus on brand awareness early to capture attention and increase conversions later in Q4.
Have you ever wondered if you're on the path to fulfilling your brand's full potential? In today's tumultuous digital marketing landscape, many brands are missing out on key opportunities and failing to adapt to change. To explore what it means to have a trusted guide to show you the way, book a meeting with our team today.


Resources to Navigate Economic Uncertainty
July 5, 2023
On May 11, 2023, the COVID-19 pandemic was declared as no longer a public health emergency in the United States. But that doesn't mean the impact of COVID-19 is over for ecommerce brands. The economy has been in flux, inflation rates have been high, and talks of a recession have surfaced.
We have the resources to help you rise above the uncertainty and thrive as an ecommerce business. Peruse the blog posts below:
Two trends have played a big role in defining consumer behavior this year: higher prices and wariness around spending discretionary income. Amazon Prime Day is about to give brands a chance to make up for some of the losses that may have been endured so far this year. Read our resources below to make sure your brand is prepared to reap the rewards on Prime Day:
Another major topic for marketers right now is the transition to GA4. With so much economic uncertainty already adding stress to your plate, don't let GA4 bring even more. Peruse the resources below and get the most out of the new platform:
Still looking for more resources to help you navigate the ecommerce changes caused by COVID-19? At ROI Revolution, our experts create and implement digital marketing strategies that help guide brands through uncertainty and onto the path to success. To explore the wins you can uncover with us, book a meeting with our team today.

April 5
COVID-19, ecommerce, & the recession: What your brand needs to know
In 2022, ecommerce revenue dropped 2%. Many businesses expected the economy to rebound from the pandemic in 2022, but inflation had a different plan up its sleeve. 83% of businesses are very concerned about inflation's risk to their company growth, and 82% say high inflation is forcing them to reduce company costs.
The average person is 102% more concerned about inflation than the coronavirus.
The changes in ecommerce revenue that we're seeing right now are very different than what we saw at the start of the pandemic. In 2020, online revenue surged 24% to $3.27 billion. In 2021, it surged again, growing 18% to reach $3.84 billion. However, last year was the first year that ecommerce revenue dropped, with a 2% decline.
Growth is projected to pick back up in 2023, with 14% growth expected to amount to a total of $4.28 billion in ecommerce revenue. That's nearly double what it was in just 2017. By the end of 2023, one in every five retail sales will happen online.
While ecommerce may be ticking back up, the impending recession and rising inflation aren't making things easy for businesses. Customer loyalty is down, evidenced by the following stats:
Over 70% of consumers have purchased from their go-to brand's competitors over the past year
Two out of three shoppers will abandon a brand for a better deal
Over 40% of shoppers switched to a lower-priced, private-label grocery store brand in 2022
Typically, customer loyalty is a key way to grow sales and profitability in the face of economic uncertainty. But with loyalty declining, competition is on the rise. In fact, according to a survey of global commerce decision-makers, competition was the biggest obstacle to achieving growth in 2022.
What can brands do to profitably reach and convert customers in 2023 despite pandemic problems and inflation? Cultivating trust with your audience is one strategy. Nearly 90% of shoppers say they will pay more for products from a brand they trust.
With higher costs for advertising across the board, influencer marketing and user-generated content (UGC) are great strategies to both grow sales and increase trust. Nearly one in every three shoppers say that recommendations from influencers are more important to them than recommendations from friends or family. User-generated content (UGC) is even more valuable because users see it as more authentic. In fact, UGC is 8.7x more impactful than influencer content!
If you do need to raise your prices due to inflation, try to avoid raising shipping costs if you can. Shoppers buy more and spend more on orders with free shipping.
The long-lasting impacts of the pandemic may be unpredictable, but your business strategy doesn't have to suffer. To explore how your brand can save money, grow profitably, and reduce risk by partnering with the digital advertising experts at ROI Revolution, book a meeting with our team today.

March 9
More time online = intentional creative is a must
Digital marketing changes have been on a fast track since the pandemic's onset, and they're showing no signs of slowing down any time soon. Creative is one of the top trends you'll need to keep in mind this year for a successful ecommerce strategy.
There's an increased emphasis on impactful creative across channels including programmatic display, paid search, and social media. With shoppers expected to spend 8 hours and 23 minutes per day with digital in 2023 – compared to just over 5 hours per day before the pandemic – creative has become especially crucial.
One thing to keep in mind with your creative is that it doesn't make sense anymore to do one photoshoot, crop the image or video a few different ways, share it across platforms, and call it a day. Businesses need to consider why a user is opening TikTok vs. Facebook, for example, and what the user expects to see on each platform.
Content is also king. AI might be transforming the content landscape, but Google likes copy that is written by users, for users. Google introduced its Helpful Content System last year and has already updated it once. But keywords aren't going away – in fact, Google can understand them better than ever now thanks to MUM and BERT.
For paid search, video is a huge focus area right now, especially for YouTube Shorts. While it can be risky, tapping into these new types of content can be a key differentiator for your brand versus your competition. ROI Revolution's paid search team recently developed and executed a strategy for Thorogood that resulted in higher view rates and a lower cost per view. To explore the story, read the case study.
Amazon has also expanded its video presence with Sponsored Brands Video and Sponsored Display Video. Creative on Amazon should provide product specs and show the value not just of your product but of your brand as a whole.
You can dive deeper into the trends impacting ecommerce in 2023 in our Digital Strategy Forecast blog as well as our Digital Strategy Forecast webinar replay.

February 9
COVID-19's impacts on ecommerce: Where are we now?
Can you believe it's been almost three years since the World Health Organization declared COVID-19 as a global pandemic? We're past the initial panic and uncertainty of what remote work would look like, when in-person shopping and events would come back, and when cases would start to go down.
At this point, we're pretty much all adjusted to our new workflows, brick-and-mortar is back, and global cases have declined significantly. However, that doesn't mean the pandemic impacts are in the past. In today's update, we'll explore some of the lasting impacts of COVID-19 on ecommerce, including supply chain strain, an impending recession, and inflation rates.
The pandemic's impacts on current supply chain strain
Supply chain disruptions that kicked off with the pandemic have fluctuated, but they haven't gone away. With all of the uncertainty at the start of the pandemic, consumers felt apprehensive about spending their discretionary income. This resulted in high amounts of unsold non-essential goods in stores, which meant those retailers had too much inventory that wasn't being purchased. Many businesses lost profits during this time. Now, consumers are ready to spend again, but acquiring enough supply to meet demand has been a lasting struggle. We've all seen the empty shelves at stores for items that aren't normally difficult to find. A shortage of materials is also to blame for the low inventory we're seeing.
Online sales have also increased tremendously since the onset of the pandemic, contributing to significant strain for freight across ocean, ground, and air. In 2020, US retail ecommerce revenue surged 28% after seeing an average of just 9.7% growth in the previous three years. Strikes and worker shortages across all modes of transportation have resulted in delayed delivery times, especially for the furniture industry.
Supply chain disruptions are improving now, but supply chains are complex. Many products, such as cars, involve the production of many various components that have to be manufactured and transported in many different ways and with many different steps. Disruptions have occurred across every step, making the process of easing supply chain strain even more complicated.
How the pandemic has played a role in inflation
Supply chain disruptions and material shortages attributed to the pandemic have played a large part in rising inflation rates. Manufacturers across many industries underestimated how much consumer demand would increase in 2021 when many pandemic restrictions were lifted. Sharp, unexpected increases in demand resulted in a decrease in supply, leading to higher costs for items that were available. As demand soared, manufacturers weren't prepared with the proper amount of workers and facilities on deck, further contributing to higher costs.
On top of that, crop failures, natural disasters, and worker shortages have played a major role in the increase in food prices.
Inflation is expected to slow this year as the Federal Reserve continues to increase interest rates. The goal of increasing interest rates is to more expensive to borrow money in order to decrease consumer demand. Lower demand should result in higher supply and slower price growth.
In December 2022, inflation was actually down 0.1% month-over-month, compared to June 2022 when inflation was up 1.3% MoM. Still, in December, inflation rates were up 6.5% year-over-year, including 10.4% for food and 14.6% for transportation services.
By the end of 2023, inflation is expected to be up 2.8% YoY.
How lasting pandemic impacts are contributing to a potential recession
There are many factors contributing the potential of a recession in the United States. A major one is that as the Fed increases interest rates in order to decrease consumer demand, the overall economy could slow as a result of lower consumer spend, which would likely result in layoffs. By the end of 2023, unemployment rates are expected to reach 5.6%, up from 3.7% at the beginning of the year. More people without jobs would slow down the economy even more. The Fed isn't expected to cut interest rates until 2024.
Around the middle of 2023, layoffs and economic slowdowns are expected to peak and inflation is expected to come down. Fortunately, most economists predict that a severe recession is unlikely.
The digital marketing experts at ROI Revolution are dedicated to staying up-to-date with the latest economic developments to ensure your business is resilient in the face of uncertainty. To explore how we can help you save money, mitigate risk, and grow profitably through ecommerce, book a meeting with our team today.

December 21
Lasting impacts of the pandemic on holiday shopping
COVID-19 cases may be down significantly from where they were at the height of the pandemic, but the impacts on ecommerce are pervasive.
Inflation is one of the most pressing concerns that have stemmed from the pandemic. The combination of both inflation and supply chain strain has led home good and furniture product prices to skyrocket, with minimal discounts on items in this category during Cyber Week (also known as Cyber 5). In fact, furniture price discounts averaged at just 4.6% during the five-day period encompassing Thanksgiving through Cyber Monday. In comparison, the average discount across industries in the US came in at 31%.
Despite the same concerns, however, the electronics category saw some impressive price cuts over the Cyber 5 with an average 23.9% discount.
Toys were the lowest cost category during Cyber Week with an average 31.8% discount. On top of that, toys in general are costing around 12% less year-over-year, making this category one of the least impacted by inflation. That's compared to home and furniture items costing 9% more year-over-year, on top of a 16% YoY increase last year.
Want to explore more of the highlights from Cyber Week? Dive into our Cyber Week 2022 Recap!

November 10
Predictions for the 3rd holiday season since the onset of COVID-19
It's hard to believe that we're approaching the third holiday shopping season since the onset of the coronavirus pandemic. The first year of the pandemic delivered a huge influx in ecommerce in general, but especially during the holiday season. In 2020, online holiday sales spiked 38.1% to $193.5 billion – a year-over-year increase of over $50 billion!
US holiday ecommerce sales will continue to grow in 2022, but not at nearly the same rate as 2020. This year, US holiday online sales will grow 12% to reach $239.3 billion. Ecommerce will make up 18.4% of overall holiday sales – the same as they did in 2020.
In-person holiday sales will grow this year, expected to increase by 5.9% in 2022 compared to 0.8% in 2020.
Overall sales growth will be slightly slower this year than last year, potentially due to rising inflation rates and recession concerns. In fact, 52% of US adults say they plan to spend less on holiday gifts this year than last year.
Total retail holiday sales will grow 7% in 2022, less than half of the 15.4% growth that happened last year, and in-store sales will grow 5.9% compared to 16.5% last year. Ecommerce sales should see a slight bump in sales growth this year, expected to increase by 12% compared to 10.4% in 2021.
For the latest news and stats on this year's holiday shopping season, read our regularly updated blog on 2022 holiday ecommerce shopping.

October 6
A recap of COVID-19's drastic impacts on ecommerce
Consumers, retailers, and marketers alike are all well aware of the drastic impacts the pandemic has had on ecommerce. Online shopping surged at the height of the pandemic and ecommerce has been a more crucial foothold in brands' marketing strategies ever since.
But what kind of growth exactly has ecommerce seen since the pandemic first started to take shape in the US over 2.5 years ago? Let's explore some of the stats.
According to the US Census Bureau, ecommerce sales surged from $571.2 billion in 2019 to $815.4 billion in 2020. That unprecedented $244.2 billion increase represents 43% year-over-year growth – unlike anything that has ever been seen since the dawn of online shopping.
Garden equipment, food & beverage, personal care, and sporting goods saw some of the most impressive growth in 2020. Electronics, apparel & accessories, and home furnishings saw some of the greatest declines.
According to the US Department of Commerce, ecommerce is expected to continue to grow as we progress past the pandemic. By 2024, 21.8% of global retail sales will come from online shopping. That number was just 13.5% in 2019 and 18% in 2020.
The COVID-19 pandemic accelerated the shift to ecommerce ahead by five years, meaning online sales reached levels in 2020 that weren't previously expected until 2025. As your brand continues to adapt to this new omnichannel environment, the ecommerce experts at ROI Revolution can help you discover untapped opportunities for profitable growth both in-store and online. Book a meeting with our team today to explore how we can work as an extension of your team to exceed your goals.

September 8
COVID-19's role in the 2022 holiday season
2022 will mark the third holiday shopping season since the onset of the pandemic! Is your brand prepared? Explore some top tips for ensuring your brand has a profitable 2022 holiday shopping season even with continued strain from COVID-19.
Make sure your product feeds are accurate and optimized
With the current supply chain issues, you need to be aware of potential product inventory pain points as far ahead of time as you can.
Keep a close eye on Google Merchant Center for warnings and disapprovals. You don't want to fall into the trap of spending all of your time developing a thorough strategy that you expect to drive highly profitable conversions just to have a huge spike in disapprovals or even suspensions that go unattended and cause huge dips in performance.
Don't be surprised by lower year-over-year growth
This year's Cyber 5 growth isn't expected to surge as much as it did in pre-pandemic Cyber Weeks – and it will probably take a few more years to level out.
Every business wants to see huge YOY jumps, but that just might not be the case this year – so set your expectations appropriately. Consumer behavior has changed drastically not just since last year but also over the past several years in light of the COVID-19 pandemic. Since 2020, many brands have benefited tremendously from consumers being home and having disposable income – but that may not be the case for the 2022 holiday season.
Expect consumers to start shopping earlier than ever (again)
This summer's Prime Day proved that people are shopping earlier yet again this year. In fact, 38% of Prime Day shoppers say they purchased holiday gifts at the event!
At ROI, our Amazon experts noticed that more shoppers than in previous years signed online to shop at midnight when deals went live. In previous years, numbers started to spike gradually throughout the morning, peaking at lunch break time.
This holiday season will be a challenge for brands across industries, but you can still achieve your loftiest goals – especially if you partner with digital marketing experts that have over 20 years of experience discovering untapped profitable growth for brands like yours. To start a conversation about how our team can help you not just with your holiday marketing but also your brand's ecommerce strategy going into the new year, book a meeting with our team today!

August 26
Coronavirus, ecommerce, and the state of digital marketing
Since the onset of the coronavirus pandemic around 2.5 years ago, ecommerce has transformed and evolved significantly. When digital marketing is ever-changing, the key to efficiently generating revenue is to truly understand the landscape where your brand lives.
To give you that understanding, we surveyed 170+ digital marketing professionals about the trends, obstacles, and opportunities that are top-of-mind for their brand right now. In this webinar video replay, you'll get a close-up look at the data we uncovered with graphs, analysis, and insights that provide a clear picture of ecommerce today.
We reveal answers to questions like:
What ecommerce trends are most top-of-mind for industry-leading brands?
What is the biggest marketing priority for decision-makers in 2022?
How do the top initiatives vary between industries, job roles, and annual revenue?
How is supply chain strain impacting verticals like apparel, home goods, & electronics?
Gain the clarity your brand needs to have a successful ecommerce journey as you navigate the impacts on the pandemic. Watch the video today!

July 14
The state of the apparel industry in 2022
The apparel & accessories industry has been experiencing a surge in growth since the onset of the pandemic. US ecommerce revenue from this category will grow 77.1% – or $89.2 billion – in 2022 compared to before the pandemic started in 2019. The market will reach $232 billion in 2023 and be on its way to the $300 billion mark by 2026.
Apparel & accessories ecommerce revenue will grow 14% YoY in 2022 to reach $205 billion.
While this industry is sure to grow in 2022, that growth will be lower than in recent years as pandemic-fueled increases start to steady out and return to pre-pandemic numbers. For the past two years, YoY growth has been nearly double what it typically is, coming in at around 25% compared to an average of 13%. 2022 will be the first year since the pandemic started that growth doesn't surge as significantly, but high-value increases of around $30 billion in revenue are still expected each year until 2025.
Activewear and casual fashion will drive apparel's growth in 2022. The athleisure market is expected to grow by as much as $81 billion from 2020 to 2024.
The fashion resale category has been growing since the onset of the pandemic, too. Between 2021 and 2025, the annual average online fashion resale sales per customer will more than double, growing from $339.18 to $788.38. Fashion resale retailers have a strong opportunity to turn new customers into valuable repeat shoppers in the coming years. The key will be tapping into shoppers' personal preferences and reaching them at the right time.
With the pandemic leading shoppers to be more wary about spending so much of their disposable income in addition to in-store shopping concerns, consumers have been shopping for secondhand fashion online more in recent years than ever. On top of that, sustainable shopping is top-of-mind for many shoppers, especially Gen Z. 34% of US Gen Z shoppers say they would buy more sustainable fashion products if they were more widely available, compared to 23.6% of overall consumers. Poshmark, an online retailer that sells used apparel and accessories, grew revenue by 25% to reach $326 million last year.
The omnichannel opportunity for apparel brands also includes curbside pickup and buy online, pick up in-store (BOPIS). Click and collect sales more than doubled during the pandemic, going from $35 billion in 2019 to $72 billion in 2020. The apparel industry has been a key driver of that growth. In January 2020, just 1.6% of apparel retailers with in-person locations offered curbside pickup8. By June 2020, that jumped to 50%.

June 9
Insights on the food & beverage industry in 2022
Ecommerce revenue from the food and beverage category has been seeing unprecedented growth since the onset of the pandemic. This year, the industry is expected to grow by 12.8% YoY to reach nearly $386 billion. In 2019, ecommerce food and beverage revenue was just $174 billion.
The pandemic propelled sales forward significantly, with the industry adding nearly $140 billion in sales in 2020 – and in 2021, sales reached $342.2 billion. Before the pandemic, food & beverage ecommerce revenue was growing by no more than $36.5 billion per year.
Before the pandemic, experts predicted that ecommerce penetration into the food and beverage industry would reach 3.01% for 2020 – but that number ended up being almost an entire percentage point higher at 3.94%. Now, pre-pandemic estimates and current estimates are leveling out. In 2022, ecommerce penetration into the overall food and beverage industry is expected to hit 4.36%, a minimal increase from the pre-pandemic estimate of 4.31%.
By 2025, revenue from online food and beverage sales will reach $26.7 billion – nearly triple what it was in 2019 before the pandemic started.
From restaurants to grocery stores to third-party apps, brands in the food and beverage industry have been flocking to ecommerce more than ever before. Online food and beverage sales are predicted to account for 4.4% of total US retail ecommerce sales in 2022, up from 3.1% in 2019.
Grocery ecommerce has also skyrocketed in the past two years in light of the pandemic. In 2022, online grocery sales will make up 11.1% of all grocery sales, more than triple what penetration was in 2019 pre-pandemic12.
By 2026, more than 1 in every 5 grocery sales will happen online.
Grocery delivery and pickup sales have also seen exceptional growth since the onset of the coronavirus pandemic. In October 2021, US grocery delivery and pickup delivered $6.2 billion in sales. In August 2019, that number was $1.2 billion. That $5 billion growth amounts to a 416.7% increase in sales for grocery delivery and pickup!
Food delivery apps will continue to be a major driver of ecommerce revenue for the food and beverage industry. In 2019, there were approximately 95 million food delivery app users. That grew to 111 million in 2020. Food delivery apps are projected to bring $30 billion in revenue in 2022, up from $28 billion in 2021 and up from $22 billion before the pandemic in 201914.
In 2022, households will spend an average of $850 on online food and beverage purchases.
Farms and other food production plants rely on workers to get food ready for customers, but those farmers can't work if they fall sick with COVID-19, and production plants end up having to shut down. Economic uncertainty at the onset of the pandemic also led many companies to cut back on unnecessary costs and produce smaller yields.

May 31
Uncover the top ecommerce trends & initiatives for 2022
As shoppers adjust to a new ecommerce landscape, brands and retailers have the opportunity to drive profitable growth in unprecedented ways. The key to success will be having a thorough understanding of consumers' expectations and how to reach your target audience.
To help you navigate ecommerce today, we surveyed over 170 digital marketing professionals about their brand's top priorities for 2022.
Ecommerce Marketing Trends Report: Access exclusive data-backed insights about the biggest trends that digital marketing doers, managers, and decision-makers say they're focused on in 2022. Claim your copy.
Top Marketing Initiatives to Drive Ecommerce Growth: Discover the top ecommerce priorities of industry-leading brands with cross-examined insights and expert predictions. Claim your copy.
Download your reports to uncover untapped growth potential for your brand.

May 12
Paid & organic search in 2022
Digital search ad spending has increased significantly over the course of the pandemic as consumers spend more time online and CPCs rise. After growing just 6% from 2019 to 2020 to pass $58 billion, US search ad spending grew 46% in 2021 to reach $85 billion – and this year, it's expected to grow 12% to reach a record $95 billion.
By 2024, digital search ad spending will approach $100 billion.
The coronavirus pandemic brought challenges to the search engine optimization world in 2021. 28% of SEO professionals say pandemic-related issues are a challenge for them. The top obstacle for SEO in 2021 was budget cuts, with 38% of SEO professionals naming it as a challenge, followed by strategy issues at 35% and a lack of resources at 33%. 27% name alignment with other departments as an issue.
Mobile's share of organic search engine visits has been steadily increasing since 2013, when it made up just 27% of search visits. As of Q4 2021, mobile makes up 63% of all US search engine visits. Comparatively, mobile organic search engine visits made up just 56% of all visits in Q1 2020. The pandemic pushed people online more, and mobile usage is a key part of that.

May 4
Social media trends in 2022
Over the course of the pandemic, the growth of social media has introduced unexpected advertising opportunities for brands large and small.
Q2 2020 was the highest time period on record globally for social media usage. Increases have leveled out now, but usage still remains much higher than expected pre-pandemic. North American internet users spent around 2 hours and 11 minutes per day on social media in Q3 2021 compared to 2 hours and 2 minutes in Q3 2019. US social media users spend on average 7 more minutes per day on social media than they did in 2019.
Gen Z users spend the most time on social media at around 3 hours per day. Since Q2 2019, Gen Z has visited Instagram more than Facebook. Still, most Gen Z social media users visit Facebook every month. Gen Z is the top age demographic for most social platforms, including Instagram, Twitter, TikTok, Snapchat, Pinterest, and Reddit.
However, as the pandemic wanes and people start to spend more time outdoors, social media usage may decline.
9% of users are likely to spend less time on social media this year than in 2020.
Social commerce during the pandemic: The popularity of social commerce has been rising steadily since 2017, when there were just 45.8 million social commerce buyers. 2020 was the biggest year of growth for social commerce yet, with more than a 25% increase in social commerce users as the pandemic pushed shoppers toward ecommerce. According to an October 2021 survey, 44% of users who made a purchase on social media in the past month did so directly on the platform.
AR and VR during the pandemic: Around 1 in every 3 social media users say AR is helpful for trying on products they otherwise wouldn't during the pandemic. 49% of social media users say augmented reality makes the shopping experience easier, with that number highest for TikTok users at 56%. 43% of Instagram users say AR makes the shopping experience easier.


April 14
D2C & CPG in 2022
The COVID-19 pandemic introduced a swath of digital marketing trends that weren't previously expected to see as much growth. With other new trends swirling around as they always do in the marketing world, 2022 will be a testing ground for many brands.
Direct to consumer (D2C) and consumer-packaged goods (CPG) are initiatives that grew during the pandemic that continue to be significant in 2022.
D2C refers to brands that bypass third-party retailers and wholesalers to sell products directly to customers. As an online-centric business type, D2C has experienced tremendous growth over the course of the pandemic as consumers have reduced their in-store shopping. 43% of Americans are now familiar with D2C brands.
D2C grew 46% in 2020 to reach $112 billion in online sales. In 2022, D2C ecommerce sales will be nearly double what they were pre-pandemic, growing 97% over 2019 to reach $151 billion. Next year, sales will grow 16% year-over-year and approach $175 billion.
The consumer packaged goods sector has been on the rise for many years, but the pandemic spurred that growth forward more than prior predictions. CPG and online grocery have appealed to consumers because they provide pandemic-safe options for purchasing essential items.
Grocery overtook health and beauty to become the top online CPG category in 2021, making up 44% of digital consumer packaged goods sales compared to 38% for health and beauty. That amounts to 125% year-over-year growth for online CPG grocery items.

April 1
The state of digital marketing in 2022
The onslaught of uncertainty over the past two years has assuredly had a huge impact on you and your business. But things are changing. As consumers transition into this new era, you need to be confident that you're taking the right steps for your brand.
The experts at ROI Revolution have put together research and analysis from more than 170 digital marketers at leading brands across the retail and ecommerce space. In our 2022 State of Digital Marketing Report, you'll gain access to insightful data and analysis based on what professional marketers like you say are the biggest trends, initiatives, and challenges for this year and beyond.
We unpack the data from digital marketing professionals in top industries like home goods, apparel, electronics, and more at brands with annual revenue ranging from under $10 million to more than $10 billion. Download your report to uncover:
Insightful data visualizations: Get a close-up look at the data with easy-to-read charts and graphs.
Top trend analysis: Discover top overall digital marketing trends and initiatives for 2022 and what they could mean for your brand.
Industry, role, and revenue analysis: Uncover top trends by industry, job level, and annual company revenue.
Digital predictions for 2022 and beyond: Explore our forecast for what 2022 holds for brands and retailers in the ecommerce age.

March 10
The long-lasting impacts of COVID-19 on ecommerce
A new report from Metapack shines a spotlight on the permanent impact COVID-19 is having on ecommerce as a whole. In partnership with Retail Economics, the report highlights the massive shift in how consumers purchase goods and services and emphasizes that this shift isn't temporary.
The three main points of emphasis in the report focus on how the work-from-home trend has disrupted retail sales, how consumers refuse to pay more for faster deliveries and are willing to accept longer delivery times, and how the shift from in-person shopping to digital isn't a flash in the pan, but rather a sustainable trend that will only continue to grow.
Here are just a few of the key metrics the report identifies:
$650 billion of non-food spending will shift to online by 2025. $540 billion of this is predicted to be spent on home deliveries.
20% of consumers will permanently shift their shopping habits digitally.
42% of consumers working from home expect to shop online more for the foreseeable future, compares to just 16.8% who will revert to pre-pandemic shopping habits.
58% of consumers are willing to delay delivery times instead of paying more for deliveries.
Embracing the digital experience for your customers is more important than ever. According to an article by Commonthread, key trends including direct-to-consumer marketing, improving customer lifetime value through retention efforts, social commerce, and optimizing your average order value (AOV) are continuing to reshape the ecommerce industry in 2022 and beyond.
Brands need to be more agile and flexible than ever, because what started as a simple industry trend has quickly become the new normal. Brands that fight this will go the way of Kodak, fading from industry leaders into obscurity. Innovation and adaptation are crucial in a post-pandemic world.

January 18
COVID-19's impacts on the 2021 holiday shopping season
The results are in from the 2021 holiday shopping season. With unexpected trends ranging from shoppers buying gifts earlier than ever due to supply chain concerns to an increase in in-store shopping, last year brought another slew of surprising changes.
Unsurprisingly, 2021 holiday ecommerce sales grew 11% over 2020 as ecommerce enjoys its place on the throne. Total retail sales increased 8.5%.
Customers have been growing increasingly comfortable with shopping in stores, but we're definitely still not where we were before the pandemic. Store visits were up 8.1% year-over-year over the 2021 holiday season, compared to declining 2.9% in 2020. Another survey found that store visits were down 20% compared to 2019.
Amid the increase in sales, retail workers were more strained over the 2021 holiday season. Seasonal hiring dropped 7% in 2021 for retail jobs, with reasons for the decline including people being out of work due to COVID-19, parents having difficulty finding childcare, and increased availability of other jobs.
In light of supply chain concerns, seasonal hiring for transportation and warehousing jobs declined a much more minor <1% year-over-year in 2021. In 2020, transportation and warehousing jobs grew by a whopping 67.4%.
And transportation definitely needs workers to keep up with current demand. Returns are up 10% for UPS right now. The time period from mid-November to mid-January is the busiest shipping season for delivery companies. UPS is expected to handle over 60 million return shipments during this time.
And that supply chain strain is causing companies that process returns to see a sharp spike in costs. The cost to handle a returned item is up 59% from 2020.
With 79% of consumers saying a positive return experience influences their future purchasing decisions and 84% expecting online retailers to provide free returns, the ability to provide a good returns experience is absolutely essential to customer retention.
January 13
The current state of COVID-19 and ecommerce
57% of executives say that COVID-19 is the biggest threat to the global economy right now. Ecommerce sales declined 3.3% in Q3 2021 over Q2 2021, and total retail sales declined 1.1%. Sales are still on the rise year-over-year, with ecommerce up 6.6% and total sales up 13.2%.
Over the course of the past two years, the highest spike in ecommerce came at the height of the pandemic in Q2 2020, when ecommerce made up a record 15.7% of total US retail sales. In Q3 2021, that number had declined slightly to 13.0%.
Many brands and retailers have found ways to pivot their digital marketing strategy in light of changing consumer preferences. In 2020, companies digitized 20-25x faster than they had previously thought possible, and 51% of executives in North America and Europe increased their investment in new technologies in 2020.
60% of executives say their business plans to increasingly shift to new digital channels that were accelerated by the pandemic to target new customers through 2024.
Different industries have felt the impacts of the pandemic differently. The healthcare, construction, and retail industries are the top three industries expected to see pandemic-related productivity growth through 2024. Retail's growth will be driven by ecommerce, warehouse automation, and advanced analytics. Online grocery is expected to retain the growth it's experienced from the COVID-19 pandemic, while other categories like remote education are expected to reverse closer to pre-pandemic levels
Ecommerce sales grew 32.4% year-over-year in 2020 in light of the COVID-19 pandemic. In 2021, growth was about half that, coming in at 16.1%. That amount of growth is approximated to happen again in 2022 and 2023, with total ecommerce sales expected to reach $1.065 trillion next year.
After seeing some declines over the course of the pandemic due to economic uncertainty, US consumer spending is expected to see the best recovery among high-income young and middle-aged shoppers. It's expected to decline among low-income young and middle-aged shoppers.
If you're looking for ways to help your brand navigate the uncertainty, the proven digital marketers at ROI Revolution can help. As an elite agency partner with Google, Amazon, Facebook/Meta, and more, we are uniquely positioned to drive full-funnel brand growth and customer acquisition. Reach out today to see how we can help you exceed your goals.
January 11
Business impacts of COVID-19: Amazon, Walmart, Target, & more
Major brick-and-mortar retailers have significantly increased their investment in warehouses since the onset of the pandemic and the massive growth of ecommerce.
Amazon purchased 21 warehouses over the course of March 2020-November 2021 compared to four from March 2018-November 2019. Customers have come to love (and expect) Amazon's same-day or two-day delivery options, with Amazon Prime subscriptions growing to over 200 million last year from 150 million in 2020.
Walmart bought 11 warehouses compared to four during those same time periods. The retail giant also expanded its free delivery membership service to include goods and groceries last year, and is expected to invest more in its technology this year to expand their digital infrastructure.
Target bought three warehouses from March 2020-November 2021 compared to one from March 2018-November 2019 after expanding its order pick-up and drive-up services last year to include more items, including grocery. Target is expected to invest more in its delivery services in 2022, including Shipt, the same-day delivery service provider that it acquired in 2017.
Major businesses like Starbucks, Apple, Nike, and Walmart have also had to shift, recently temporarily shutting store doors in some locations or cutting back hours due to staff shortages and sanitation needs.
While the uncertainty will remain, at least that's one thing we know for certain. Marketers and executives that accept that they must expect the unexpected are set to thrive the most in 2022.
January 5
Ecommerce impacts to expect from the pandemic in 2022
Retail ecommerce has nearly doubled since the coronavirus pandemic started. This year, US ecommerce sales will surpass $1 trillion for the first time ever. That will be nearly 16% growth over 2021 and 34.5% growth over 2020.
Retail as a whole saw tremendous growth last year. Where 2020 was ecommerce's year to shine, nonecommerce sales took the crown last year. After declining 0.2% in 2020, in-person sales grew 15.4% in 2021, making up for some brick-and-mortar revenue lost around the onset of the pandemic.
Nonecommerce sales are expected to return to minimal growth this year, with a 0.3% increase expected over 2021. Ecommerce sales are projected to grow 15.9% in 2022 to make up 16.1% of all retail sales. That means total retail sales growth will amount to 2.5% this year.
The COVID-19 pandemic has sparked a true customer transition to digital. Even as government mandates and consumer comfortability with in-store shopping fluctuate, we can anticipate that consumers' preference for digital won't go away. By 2025, ecommerce sales will surpass $1.6 trillion to make up 21.8% of total retail sales. For comparison, in 2019, ecommerce sales made up just 11.1% of all retail sales.
Some of the digital trends that will continue to grow in 2022 include buy now, pay later (BNPL), digital grocery, and social commerce. Omnichannel will also continue to be key as consumers increasingly rely on a blend of online and offline shopping experiences. Reaching your customers wherever they are, though easier said than done, will be the name of the game and the way that brands will win out against their competitors.
December 16
Recapping the biggest COVID-19 + ecommerce news of 2021
As another year under the uncertainty of the pandemic comes to a close, we're taking a look at some of the most groundbreaking news and trends that have been uncovered. Dive into the stories:
Q4 2021
Q3 2021
Q2 2021
Q1 2021
December 2
How another Cyber Week under COVID-19 looked
Last year, consumers moved toward digital more quickly than ever in light of the coronavirus pandemic. With store closures, safety concerns about being around other people, and more, consumers shifted to online shopping enough last year to push ecommerce to levels that weren't expected until 2025!
But this year's Cyber Week appears to paint a different picture. This year's online Black Friday sales were slightly lower than the year before for the first time ever.
Black Friday 2021 brought in $8.9 billion in sales compared to $9 billion in 2020.
Ecommerce spending on Thanksgiving came in at $5.1 billion for the second year in a row.
Cyber Monday was the biggest day of Cyber Week for online spending. Consumers spent nearly $2 billion more on Cyber Monday compared to Black Friday, bringing the online-centric shopping event to a total of $10.7 billion in revenue.
But don't go thinking that consumers are shopping online less this holiday season than in years past. In fact, online sales have reached $109 billion so far – a significant increase from the $90 billion we were at this time last year.
Retail sales as a whole still saw significant yearly growth on Black Friday according to data from Mastercard SpendingPulse. In-store sales were up nearly 43% over Black Friday 2020, with department stores up 86.4%.
With significant supply chain concerns, consumers started shopping for holiday gifts earlier than ever. Many retailers developed a proactive strategy to start pushing enticing deals to shoppers in October and early November instead of waiting until Black Friday and Cyber Week to help ensure products arrive in time for the holidays. It comes as little surprise that we're $19 billion further ahead in spending compared to this point in 2020.
November 23
Our second pandemic Black Friday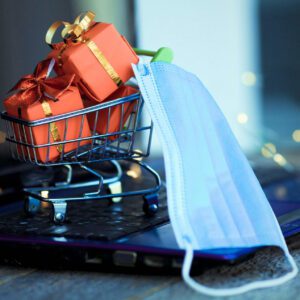 We're in a much different place than we were last year with the COVID-19 pandemic, but we're definitely not out of the woods yet – and the holiday shopping season will certainly still feel some impacts.
Last year, low prices and the ability to purchase online were the top concerns for customers. This year, consumers' top concerns look a little different, but they're still wary about some issues that tie back to the pandemic.
With supply chain issues not appearing like they'll slow down anytime soon, out-of-stock items will be the top concern for consumers this holiday shopping season, followed by budget and delayed shipping. 53% of shoppers are also anticipating product shortages while 42% of shoppers are also expecting products to be more expensive. To try to mitigate these issues, 66% of shoppers made plans to start their holiday shopping early.
In-store sales saw a slight decline last year in light of the coronavirus pandemic, with US brick & mortar sales declining 4.7% last year. This year, however, consumers are much more comfortable shopping in stores. Of the 52% of consumers who plan to participate in Black Friday, 44% plan to shop in-store.
November 18
How the pandemic has changed how companies do privacy
The pandemic brought an increase in privacy initiatives for companies around the globe. Between significant increases in remote work that required IT teams to reexamine privacy policies to significant increases in both consumers' privacy concerns and government privacy regulations, the pandemic years have been transformative in shaping the future of privacy.
Here are some stats from Cisco's 2021 Privacy Benchmark Study that showcase how the pandemic has influenced new ways of approaching consumer privacy:
93% of organizations turned to their privacy teams to assist with their pandemic response in 2020.
Privacy budgets doubled YoY in 2020 to $2.4 million, with growth consistent across SMBs and enterprise organizations alike.
60% of workers say they were at least moderately concerned with the privacy protections in the tools they needed to use when shifting to working remotely last year.
The overall value of the benefits of implementing privacy and security initiatives rose 10% to $2.9 million last year.
35% of companies say that the benefits they experienced from adopting new privacy initiatives were worth at least doubled the amount they invested in them in 2020.
The average organization's ROI on privacy initiatives was around 1.9x the spending in 2020, down from 2.7x in 2019.
50% of companies saw benefits 1-2x greater than what they spent on privacy initiatives last year.
November 11
Returning to the office post-pandemic
As COVID-19 cases continue to drop in the US, many workplaces are reexamining their work-from-home policies. As of November 2021, 74% of current remote workers say they'd like to return to the office once it's safe, with 51% also saying they'd consider quitting their job if their employer tried to make them return to the office before they felt safe.
At the same time, 81% say they enjoy working remotely. With workers' feelings about remote vs. in-office work being so complicated, what can we expect the new norm to be for working post-pandemic?
Major companies like Google, Amazon, and Facebook have made several adjustments to their return-to-office timeline. In August 2021, 66% of organizations were in the process of delaying their office reopenings.
Right now, 70% of workers say they're only willing to return to the office if their coworkers are all vaccinated – but a separate August poll found that 16% of companies are requiring vaccinations (up from 2% in January 2021).
Various surveys have been circulating about consumers' return-to-office preferences, with some polls indicating more hesitancy to return than others. 41% of respondents to an August 2021 survey said that having to return to the office either part-time or full-time would lead them to seek employment elsewhere.
November 4
The pandemic's pervasive impacts on the supply chain
The supply chain strain kickstarted by the coronavirus pandemic early last year has escalated into more of a supply chain crisis, with every step along the path to distribution from manufacturing to shipment feeling significant dire impacts.
What started as factory shutdowns has snowballed into issues across the entire supply chain, from material and labor shortages to increased freight prices to extremely delayed shipping. Rising costs are making it even more difficult for businesses to get their products delivered to stores and customers alike.
How did it happen? Last year, shoppers 1) were more frivolous about their discretionary spend than usual and 2) shopped online more than in stores much more than usual. As a result, retailers had less of a need for their shipping containers, and the containers were put away and saved for later.
But this year, consumer demand for products surged earlier than expected – and retailers and container companies weren't prepared.
Now, it's incredibly difficult for many retailers to find available space on containers, if they can even find available containers in the first place. With demand for freight high and supply so low, it's becoming very expensive for brands to ship the products their customers buy.
Rising freight costs are a huge risk to profits for retailers – and customers' products are still likely to be delayed.
Consumers are feeling the most brunt of the impact with delayed shipping times and out-of-stock items. It will be crucial for retailers to communicate realistic timing expectations with shoppers, especially as we approach the holiday season.
October 27
How COVID-19 has transformed ecommerce
After surging nearly 20% last year in light of the pandemic, US retail ecommerce is expected to see smaller but still significant 8.7% growth this year.
Revenue from ecommerce is expected to reach $469.3 million in 2021 and hit $502.6 million by 2022.
US retail ecommerce revenue was just $285.9 million in 2017. By 2025, it will be nearly double that at $563.4 million.
Ecommerce growth is definitely not expected to experience any significant surges comparable to what it saw last year, when it grew from $360.1 million to $431.7 million in light of the coronavirus pandemic. That $71.6 million growth is the same amount of growth that ecommerce is expected to see from 2021 to mid-2025.
October 21
Pandemic propelling holiday ecommerce sales forward
It's no secret that ecommerce has soared in light of the COVID-19 pandemic. Online shopping reached levels last year that it wasn't projected to until 2025.
The holiday shopping season will be no exception. Ecommerce is projected to account for a record 18.9% of the total $206.8 billion in holiday sales projected for this year.
That means ecommerce is projected to bring in $39 billion in holiday sales in 2021.
Ecommerce delivered $32.5 million in holiday sales in 2020, an 32.5% increase over 2019 when ecommerce holiday sales capped at $19.6 million. With the pandemic transforming the digital landscape, this year's holiday ecommerce sales will be nearly double that.
October 13
Home goods trends in the pandemic age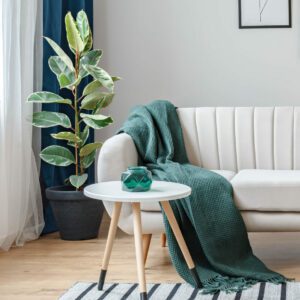 A myriad of sectors within the home goods industry have seen incredible growth over the past year, including furniture, homeware, décor, and bedding.
At the height of the pandemic, what sectors within the home goods industry were thriving the most? Monthly home furniture sales climbed significantly last year, up 79.1% from April to May 2020 and 37.4% for May to June 2020.
Where are consumers getting their home goods? Looking specifically at brick-and-mortar, Walmart stores account for 11% of homeware and home furnishing sales, followed by Target and HomeGoods (each at 7%) and Bed Bath & Beyond, Amazon, Lowe's, and The Home Depot (all at 5%).
Bed Bath & Beyond, Ashley Furniture Homestores, IKEA, and Williams-Sonoma were the leading US furniture & home goods retailers in 2020. Bed Bath & Beyond had the top furniture & home goods sales in 2020, followed by IKEA. Additionally, Wayfair and Amazon capture a combined 63% of online furniture sales.
Digital emerged more than ever as a channel for consumers looking for home products. 58% of US Millennials and 37% of Baby Boomers are more likely to buy furniture online now than they were pre-pandemic. Additionally, pre-pandemic, furniture and home furnishing ecommerce was projected to reach $76.80 billion in 2020. That number is now expected to be $92.32 billion – a $15.5B increase over what expert marketing analysts expected.
October 7
Latest stats: Consumer electronics + COVID-19
COVID-19 pushed US adults to spend more time with digital media than ever last year. Consumers spent nearly 8 hours online per day – up over an hour from the year before and 90 minutes from 2018. In line with that increased digital time, the consumer electronics industry has seen some significant growth.
Consumer electronics are projected to bring in over $79 million in ecommerce sales in 2022, a 7% increase over 2021.
Computer products and consumer electronics digital ad spend is forecasted to grow 28.2% to hit $14.93 billion in 2021.
Digital ad spend in the electronics category will account for 9.2% of all digital ad spending this year.
Globally, consumer electronics ecommerce is expected to grow to $343.34 billion in 2021 from $310.23 billion last year.
By 2025, the global consumer electronics ecommerce market is projected to be worth over $511 billion.
Consumer electronics saw nearly 16% revenue growth last year.
Consumer electronics is the fastest-growing digital ad spend category, seeing 18% growth in 2020.
The consumer electronics industry actually saw a negative growth rate in 2020 with a loss of 2.2%, but that's expected to bump up again by 4.3% in 2021.
September 30
Online spending continues to bounce back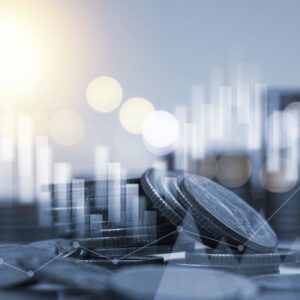 With consumers remaining strong in their online habits, Shopify's gross merchandise volume (GMV) surged 40% in Q2 2021. Facebook and Google channels drove growth several times that of online stores.
Shopify's total revenue grew 57% year-over-year in Q2 2021, with Shopify's merchants generating an additional $1.1 billion.
This suggests that consumer spending, especially on discretionary items, is on the rise after dropping over 50% last year at the height of the pandemic. Consumers' rising comfortability with spending is also indicated by Q2 numbers from Mastercard, Citibank, and Visa, which all saw card spending grow significantly last quarter.
September 23
How B2Bs have changed their digital ad strategy in light of COVID-19
US digital ad spend for B2B grew 32.5% last year, nearly 10% more than previous estimates. 24.9% growth is expected this year, a significant increase over the 10.9% growth estimate from August 2020.
B2B digital ad spend for 2021 is expected to be 20% higher than previous estimates.
Last year's hefty increase boiled down to $2.13 billion growth, with digital ad spending for B2B reaching $8.68 billion in 2020. This year, B2B digital ad spend is expected to climb to $10.84. By 2023, it's expected that B2B brands and retailers will spend upwards of $14.5 billion dollars on digital ads.
It's not a simple task to forecast what the future of digital will look like when so many factors are up in the air, but it's predicted that B2B digital ad spend will continue growing year-over-year for the foreseeable future, though the growth rate will be significantly slower than it's been in past years.
September 16
How online ratings & reviews have soared year-over-year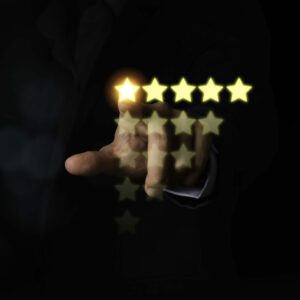 Online ratings and reviews soared during the core pandemic months of 2020, with volume growing 40-80%.
Products in the arts and entertainment category saw the greatest growth at nearly 200%, followed closely by food, beverages, and tobacco at closer to 180%. The health and beauty category followed next at around 80% yearly growth.
Ratings grew 87% year-over-year in December 2020 in light of the holiday season and the pandemic. Consumers were shopping in-person significantly less due to health concerns as well as store closures, and shoppers relied even more on reviews to make the right purchase decision.
October is when shoppers begin planning their holiday hauls and researching the right business to buy from, so it's a good idea to make sure your reviews strategy is in place by then. Additionally, customers leave far more reviews beginning in November and through the new year. Taking time to respond with solutions to issues shows potential customers that your business cares about its customers.
September 9
COVID-19's impacts on the apparel industry
Every industry has undoubtedly been impacted by the COVID-19 pandemic – but the apparel and retail industry has felt some of the biggest shockwaves. There's no denying that this industry saw significant losses in 2020, but the opportunity for apparel and retail brands to innovate and become a consumer favorite has never been higher.
The global apparel market was still worth a whopping $1.5 trillion in 2020 and is expected to grow to $2.25 trillion by 2025 and $3.3 trillion by 2030. However, the fashion category as a whole saw some steep declines in 2020, with the global fashion industry's profit expected to have fallen 93% in 2020 after rising 4% in 2019.
Digital was crucial to apparel's survival last year. Overall digital sales are expected to grow 20% in 2021, and online was an extremely profitable channel for apparel brands last year. US ecommerce apparel sales are expected to approach $100 billion in 2021 after hitting $91.7 billion in 2020. That's almost double the growth that was seen from 2019 to 2020, with the pandemic posing a roadblock to this industry last year.
September 2
How COVID-19 has transformed the furniture & home goods industry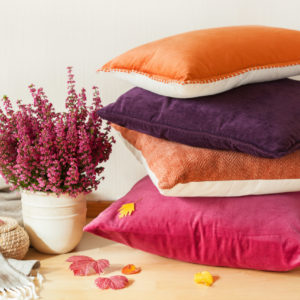 The home goods and furniture industry has seen massive growth over the past year, due in part to the COVID-19 pandemic and stay-at-home mandates. With people spending more time inside their homes over the past year, redecorating and remodeling became common among many consumers.
Home furnishing ecommerce reached $92.32 billion in sales last year. Pre-pandemic, online home furnishing sales were only expected to hit $76.8 billion.
Home furnishings sales were $15.5 billion higher than pre-pandemic estimates projected, despite massive supply chain strain and a sharp decline in foot traffic.
Furniture and homeware ecommerce revenue grew by 14.5% to approach $53 million in 2020 – an unprecedented $6.6 million increase year-over-year. Growth is expected to continue steadily until around 2023 before plateauing somewhat in the low $60 million range.
Home décor has also seen massive growth as consumers have been on the lookout for ways to spruce up their living space. This year, we'll see the home décor industry reach a record $182 billion. The home décor market is expected to be valued at $202 billion by 2024, a 20% increase from 2019.
In 2020, consumers spent $115 billion on furniture & bedding, adding up to a modest 0.6% YoY growth. In 2021, however, furniture & bedding sales are forecasted to hit nearly $120 billion, a more significant 5% YoY growth.
August 26
COVID-19's impacts on the consumer electronics industry
The electronics sector is one of the many industries that witnessed significant growth online in 2020, with ecommerce up across the board due to COVID-19. Online electronics sales reached new heights last year and are expected to break more records in the years to come.
40% of global electronics brands say consumer electronics was the industry impacted the most by COVID-19.
Computers and consumer electronics represent 22% of all retail ecommerce sales.
The computer and consumer electronics industry brought $156.5 billion in online sales last year.
Nearly half of all computer and consumer electronics sales in 2020 happened online.
Amazon.com was the top online electronics & media store in the US last year, bringing in over $61.3 million in revenue in this category. BestBuy.com followed at $16.71M, followed by Apple.com($14.2M), Walmart.com ($10.3M), and Target.com ($4.3M).
The consumer electronics category is expected to reach a record $74.86 million in online revenue in 2021.
By 2025, digital revenue from consumer electronics will pass $88.3 billion.
The electronics & media category brought nearly $93.8 million in total revenue in 2020.
August 19
New report: 2021 Holiday Success Plan for Brands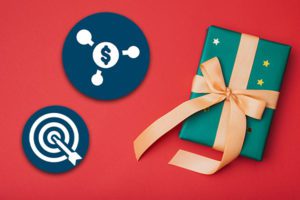 This holiday season is set up to be yet another challenge for brands looking to grow profitably.
Unpredictable shopping habits and behaviors, the ever-present dangers of another pandemic wave, and the volatility of a market that soared unexpectedly last year will make this holiday season a time of ecommerce instability. The brands that don't proactively anticipate roadblocks or face challenges head-on will be left in the digital dust.
Luckily, we love challenges here at ROI – which is why we're so excited to share with you our executive holiday guide for 2021.
Our 2021 Holiday Success Plan for Brands reveals key insights to make sure you are prepared to thrive this holiday season. You'll uncover insights like:
How to optimize the 4 crucial components of a successful holiday strategy
Targeting strategies to reach new consumers and leverage new buying behaviors
The most critical buying factor to shoppers this holiday season & how your brand can dominate the competition
Claim your copy to empower your brand to have a profitable holiday shopping season in spite of the uncertainty of the ongoing pandemic. Cheers to your brand's success!
August 12
How apparel retailers & brands have responded to the pandemic
Many apparel retailers have been forced to carefully rethink their strategy in light of COVID-19. Gap plans to double its online business by the end of 2023 and is building a $140 million warehouse to make it happen. At the same time, the retail giant is shutting roughly 30% of its North American stores.
As the leading casual apparel company worldwide (according to Statista), Gap expects that 50% of its sales will come from digital this year. Ecommerce accounted for 45% of Gap's revenue in 2020, up from only 25% in 2019. Online sales for Gap were up 54% in 2020, while total sales declined 15.8%.
Omnichannel retailers Kohl's and Nordstrom Inc. saw significant online growth last year, as well. Online sales for Kohl's were up 41% in 2020, with 40% of online orders picked up in-store. Ecommerce accounted for 55% of Nordstrom Inc.'s revenue in 2020, up from 33% in 2019. 30% of online orders were picked up in-store compared to 10% in 2019.
August 5
Consumer spending habits returning to normal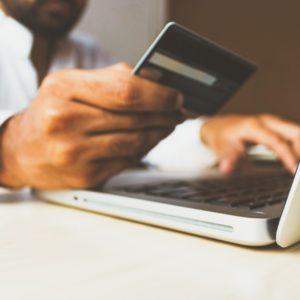 Mastercard reports that their Q2 2021 revenue surged 36% over last year, a confident indication that consumer spending is rebounding after the pandemic made shoppers wary of making discretionary purchases.
That's 9% growth over Q1, amounting to a total of $4.5 billion in consumer spending in Q2.
It's not just that shoppers are spending more – it's also that they're making more digital payments and fewer cash payments. Citibank saw spending on cards increase 40% in Q2 2021.
Contactless payments grew 37% YoY in Q2 2021 to account for 45% of global in-person transactions.
Visa found that 53% of consumers were spending more in June 2021 than in June 2020. Consumer spend is expected to remain elevated through the end of the year.
July 29
COVID-19 industry impacts: Where we stand now
Last month marked the ninth month in a row of total retail sales growth as the world recovers from a pandemic that led to total retail sales declining 10.5% last year.
Total retail sales were up 11% year-over-year this June, a 10.4% increase over 2019. Ecommerce was up 8.3% YoY.
In June 2021, ecommerce was up 95% over June 2019.
Jewelry, lodging, and department stores saw the biggest yearly sales growth compared to the other sectors measured in Mastercard's SpendingPulse Report. These are all categories that suffered at the height of the pandemic.
Conversely, grocery saw the smallest YoY sales growth, with the furniture & furnishings sector declining 5.3%. Every category was up over 2019 except for lodging, which declined 2.5%.
Apparel and restaurants also saw notable growth last month over 2020, with sales increasing 62.9% and 55.1% respectively.
July 22
Stats roundup: The latest COVID-19 & ecommerce stats
Online grocery will keep 70-80% of its pandemic-related growth (Mastercard)
Overall ecommerce will retain 20-30% of the growth it saw at the height of the pandemic (Mastercard)
Ecommerce is expected to grow 13.7% in 2021 to approach $909 billion and account for 15.5% of all retail sales (eMarketer)
Amazon's ecommerce revenue grew 71% YoY in Q1 2021 compared to before the pandemic started (PracticalEcommerce)
Nearly 63% of consumers do all of their shopping online (BigCommerce)
July 15 
The state of consumer shopping behavior today
COVID-19 transformed how consumers make everyday purchases, forcing brands and retailers large and small to shift their marketing strategies. In fact, ecommerce grew 18% while brick-and-mortar declined 14%.
But with pandemic restrictions subsiding and in-store shopping making a return, will consumers' preference for digital continue?
When it comes to large retailers and department stores, 58.2% of consumers say they shop in-store, while 31.9% say they purchase from a particular brand's online store.
Still, overall, 62.5% of consumers report that they do most of their shopping online, with 30.8% saying that the convenience of online shopping outweighs any drawbacks.
How can brands get consumers to choose them over a competitor? Giving consumers plenty of options – though much easier said than done – will go a long way in boosting your conversions, revenue, and average order value (AOV).
70% of consumers are more likely to spend more money when their preferred payment method is an option.
COVID-19 supercharged the adoption of hybrid payment options including buy online, pick up in-store (BOPIS), buy now, pay later (BNPL), and digital wallets like Apple Pay. In fact, 35.2% of online shoppers now prefer paying with digital wallets.
July 8 
COVID-19 impacts on Target & Walmart ecommerce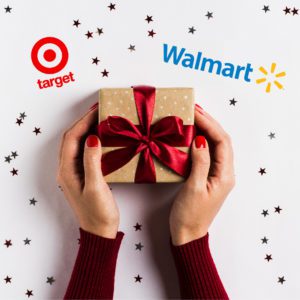 Target will see retail ecommerce sales hit a record $18.64 billion this year, up from just $6.79 billion in 2019. After surging 143.9% last year due to the pandemic, this year's growth will be a more modest 12.5%.
In Q1 2021, curbside pickup surged over 600% for Target. More than 95% of the retail giant's total sales were driven by brick-and-mortar stores.
Amazon is expected to make more in ecommerce sales this year than the rest of the top 10 US retailers combined. The retail giant is expected to deliver $386.4 billion in online sales this year, followed by Walmart at $67.4 billion and eBay at $40.5 billion.
Target was not in the top 10 at all until 2019, when it accounted for 1.1% of all US retail ecommerce sales. Now it sits at number 6, right behind The Home Depot, which is projected to deliver $21.42 billion in ecommerce sales this year.
July 1 
Buy now, pay later surges among Millennials, Gen Z
Alternative payment options have surged over the past year and a half after the coronavirus pandemic pushed consumers to be wary about high-contact shopping.
Buy now, pay later (BNPL) is one of the myriad alternative payment methods that has seen the most growth since last year, with BNPL adoption up more than 81% year-over-year. In fact, over 45 million consumers will use BNPL this year.
Clothing, electronics, and furniture are the most common items purchased through buy now, pay later options. While consumers enjoy BNPL for its ease of use, flexibility, and low interest rates, 57% say they regret using BNPL because it was too expensive.
Out of the 45 million shoppers who are expected to use BNPL services this year, nearly 3 out of every 4 are Gen Z or Millennials. Gen Z alone is expected to make up almost half of all BNPL users by 2025, with Millennials not far behind.
June 22 
Ecommerce vs. in-person: Pandemic impacts in 2021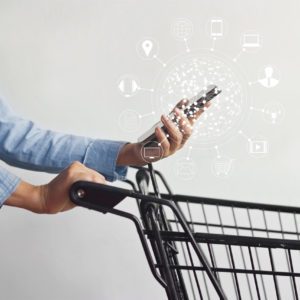 After surging nearly 34% in 2020 due to the pandemic, ecommerce retail sales are expected to grow a more modest 13.7% this year while non-ecommerce sales will see 2.2% growth. Total retail sales will reach a record $5.86 trillion this year.
Ecommerce sales are expected to see slightly higher growth in 2022 compared to 2021, with a 15% total increase in ecommerce sales expected next year.
Retail sales will remain steady at around 3.5% yearly growth until 2025, and ecommerce will eventually see slight declines in growth. By 2025, brick-and-mortar sales will experience a weak 0.9% yearly growth, with ecommerce at 13% and total retail at 3.4%.
June 17 
Post-pandemic Prime Day: What to expect
The official dates for Amazon Prime Day 2021 are Monday, June 21st and Tuesday, June 22nd, 2021.
After an unprecedented move from July to October and alongside significant supply chain strain, last year's Amazon Prime Day delivered $10.4 billion in sales. That was up 45.2% from $7.16 billion in 2019 and a whopping 148.2% from $4.19 billion in 2018.
The pandemic potentially hindered growth last year, with Prime Day sales surging a significant 71% in 2019. Still, according to a press release from Amazon, Prime members saved more than $1.4 billion over last year's two-day sales event.
Amazon Prime Day sales are expected to approach a record $12 billion this year, a 19% increase over last year.
As part of the Prime Day halo effect, other major retailers will also run sales to rival Prime Day. Target Deal Days will focus on online sales and same-day fulfillment, while Walmart's Deals for Days will feature deals in-store and online with Cyber 5-like savings.
Prime members can already shop with special discounts in categories like electronics, toys, home, and more. Amazon shoppers who buy from a small business before June 20 will also get a $10 Prime Day credit.
Amazon's revenue increased 35% last year despite a $4 billion loss in Q2 due to the pandemic. Amazon sales surpassed $96 billion in 2020, with the ecommerce giant expanding its fulfillment by 50% in response to COVID-19.
June 14 
Back-to-school ecommerce as COVID-19 subsides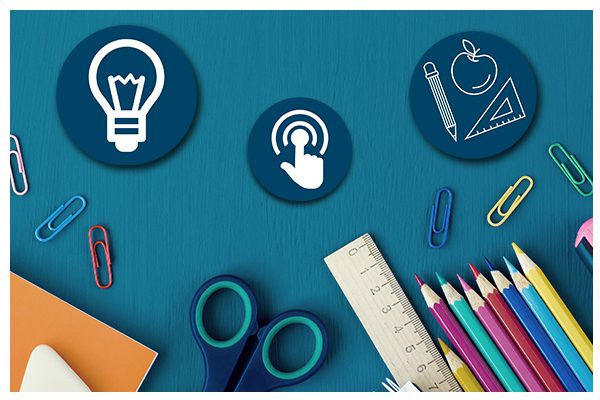 Back-to-school spending reached a total of $101.6 billion in 2020, with each US household spending nearly $8001. But with economic turmoil and the ripple effects of a pandemic, will 2021 be the first year back-to-school spending declines? That's the question on the minds of brands and retailers just like you.
On Wednesday, June 16th at 2 pm ET, join experts from ROI Revolution, Listrak, Partnerize, Yotpo for 12 strategies to navigate these unchartered waters as brands like yours approach a back-to-school shopping season like no other. In this expert webinar, you'll uncover insights like:
Full-funnel marketing strategies to optimize your brand across paid media channels and your website.
How to accelerate revenue growth with customer reviews, loyalty, and referral programs.
Behavioral marketing strategies to reach back-to-school audiences at every step of their buyer's journey.
Industry-spanning partnership software and technology to scale your profitable growth.
Don't let the uncertainty of this year's back-to-school shopping season hinder your brand's success. Claim your spot today.
June 8 
Retail sale recovery as the coronavirus subsides
Retail sales climbed 37% year-over-year this April, a significant $53 billion increase one year after the pandemic began making its mark on ecommerce.
Myriad categories saw significant growth, with apparel topping other industries at 667% year-over-year growth. Furniture & home sales grew 208% YoY, followed by sporting goods, hobby, and bookstore sales at 163%.
Ecommerce sales rose 11.1% month-over-month in April while department stores saw 68.2% sales growth. The clothing & accessories category hit $22 billion in sales while general merchandise brought in $62 billion. Electronics & appliances sales have remained relatively steady since last summer at around $7 billion each month.
June 3 
Post-COVID-19, convenience is king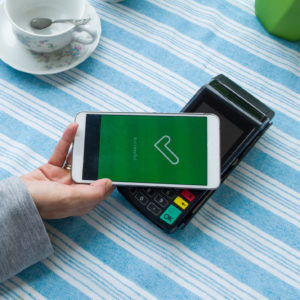 78% of consumers value convenience more now than they did before the pandemic, with nearly 90% saying that they spend more when brands offer seamless & flexible payment options that speed up their decision-making.
It's important that those experiences remain seamless across devices, too. 67% of shoppers have abandoned their carts because online checkout was too complicated. Cross-device seamless shopping is tied with a guest checkout option as shoppers' top convenience factor, with 56% of shoppers saying they expect seamless cross-device shopping experiences.
45% of shoppers are more inspired to make a purchase by convenience than price.
Delivery is a huge consideration factor for customers, especially in an age where Amazon has made two-day shipping the expected norm. 95% of shoppers say convenient delivery is a major decision factor when they're choosing who to buy from online.
June 1 
Touchless payment continues to grow
Contactless payment methods surged last year with the pandemic and consumers' concerns around safety. Touchless transactions like proximity mobile payment, buy now pay later, & BOPIS all surged with COVID-19 and are continuing to see growth even as the pandemic subsides.
74.4% of millennials and 64.6% of Gen X will keep using touchless payment post-pandemic. That number is largely consistent across age groups, with around two out of every three shoppers of all ages planning to continue to use touchless payment methods even after the pandemic subsides.
More shoppers have also been using their smartphone to pay for products in-store for the first time. 43.2% of smartphone users will use their mobile phone to pay for point-of-sale transactions this year, and that number will surpass 50% for the first time in 2025.
May 20 
Marketing to consumers in a post-pandemic world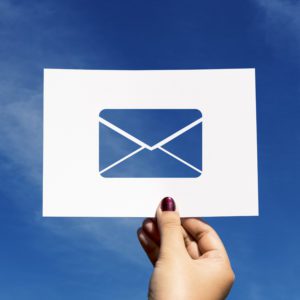 Sending the right communication to the right customers only became more important with the pandemic as brands and consumers alike struggled to adjust to a rapidly shifting marketplace. As a result, many ecommerce brands have shifted their marketing strategies completely.
In light of the COVID-19 pandemic, 70% of brand decision-makers say they had to reprioritize their marketing channels or rethink their channel strategy. 65% express the need for more frequent communication with customers.
72% of marketers will prioritize improving the quality of their customer data over the next 12 months.
Email will be the top channel that brands use to communicate with customers and prospects in 2021, though voice search and ads are also making their way up the ladder. 50% of marketing decision-makers say they'll use voice as a marketing channel this year.
May 14 
Augmented reality adoption surges in light of COVID-19
The pandemic accelerated consumer adoption of virtual technology, with monthly augmented reality (AR) users surging to 83.7 million from 72.8 million last year.
In 2021, 93.3 million US consumers are projected to be monthly AR users.
Virtual reality (VR) and AR have grown for use cases relevant to ecommerce brands like the ability for shoppers to try on make-up or accessories virtually or see how a product would look in a certain room by uploading a photo.
VR is expected to grow from 50.2 million monthly users last year to 58.9 monthly users in 2021. By 2023, nearly 66 million Americans will be monthly VR users.
Total AR and VR users will approach 166 million by 2022, an 8.8% increase from what's projected for 2021. By 2023, that number will reach 176 million, a nearly 16% increase over 2021.
May 11 
Mobile ecommerce + COVID-19 stats
Mobile retail commerce sales grew 31.5% in 2020 and are expected to surge another 28.8% this year. By 2022, mobile retail revenue will pass $432 billion, a 25.1% increase over 2021.
Mobile revenue saw its most significant growth in 2020 in light of the pandemic and consumers spending more time shopping on their phones.
Contactless payment via mobile devices has also seen steady growth as a safer way to shop. In 2018, just 27.3% of US smartphone users were making proximity mobile payment transactions, but that's projected to grow to 33.1% by next year.
Average order value is still lowest on mobile, however, with online desktop orders having an AOV of $131.16 compared to $90.82 on mobile at the height of the pandemic last year. Mobile has less competition with tablet for AOV, which sat at approximately $96.75 in Q2 2020.
May 6 
Post-pandemic paid search ad spend trajectory skyrocketing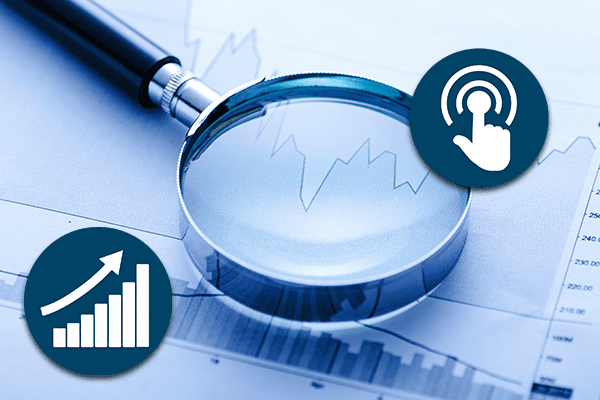 Search ad spend in the US fell $2 billion short of pre-pandemic projections last year but still hit a new record of $61.7 billion.
Conversely, the forecasted paid search ad spend for the next three years has grown significantly over those pre-pandemic projections. This year's ad spend is projected to reach $76.5 billion, a slight uptick from March 2020's forecast of $72.7 billion.
By 2024, annual paid ad spend is projected to hit $109.1 billion, a 19% increase from March 2020's projection of $91.32 billion.
Paid search ad spend will grow 24.0% in 2021 over 2020 and approach $87 billion by 2022. In 2019, spend was just $55.9 billion. It will be nearly double that in 2024.
April 27 
COVID-19 brings increased consumer openmindedness
84.8% of CMOs have observed an increase in customers' openness to new digital offerings introduced during the pandemic, with nearly 60% also seeing customers do more digital research before purchasing. 43.3% are seeing customers be less willing to pay full price.
CMOs also report consumers placing increased value on digital experiences (83.8%) and new customers being attracted to their brand (65.4%).
With growing concerns like social unrest, the coronavirus pandemic, and consumers' general distrust in brands, giving back and being authentic also became more crucial for brands in 2020. 79.1% of CMOs report increased acknowledgement from customers of companies' attempts to "do good."
As customers are more open-minded to new digital experiences, they've also increasingly looked online to make crucial pre-purchase decisions. 59.% of CMOs report seeing more reviews and other posts about brands online and 58.8% report that they've observed customers conducting more digital research before making a purchase.
April 22 
The digital triopoly in light of COVID-19
After the most online-centric year since the dawn of digital marketing, the digital triopoly (Amazon, Google, & Facebook) has shifted in some notable ways.
Amazon grew its advertising business by 52.5% last year, increasing its share in the US digital ad market from 7.8% to a record 10.3%. Search revenue from Sponsored Products and Sponsored Brands along with video ad revenue from Amazon Fire TV, Twitch, and IMDb TV helped contribute, with customers spending more time shopping and watching videos online last year due to the pandemic.
Google's share declined slightly from 31.6% to 28.9% while Facebook saw a slight increase from 23.6% to 25.2%. Google's share is expected to decline to 26.6% by 2023, though its digital ad business is expected to grow.
The remaining percentage is made up of other platforms that combined to make up 35.6% of digital ad revenue share in 2020, down from 37% in 2019 in light of Amazon's significant increase.
April 13 
Pandemic accelerates digital real-time payment adoption
The coronavirus pandemic accelerated consumers' adoption of real-time payment options by 41% last year. Global mobile payments make up 46% of that, amounting to a total of $102.7 billion last year and expected to surpass $2.5 trillion by 2025. In 2018, global mobile payments accounted for just 18.9% of real-time digital transactions.
What is real-time payment? Real-time payment refers to digital wallet options that allow consumers to make contactless payments quickly and electronically. Examples include Apple Pay, Google Pay, Venmo, and Zelle. 
In 2020, real-time payment transactions hit an all-time high of 70.3 billion, up from just 50 billion in 2019. Still, only 0.6% of all U.S. processed transactions were real-time last year, with this digital option more advanced in other countries. That number is expected to grow to 3% by 2025, which means brands need to be prepared to adapt to consumers' changing purchase preferences.
With contactless payment expected to continue thriving as consumer preferences surge toward favoring digital, what other COVID-19 trends can we expect to live on post-pandemic? Stay tuned to this blog as we keep you updated with all the latest.
April 8 
COVID-19's impact on the apparel industry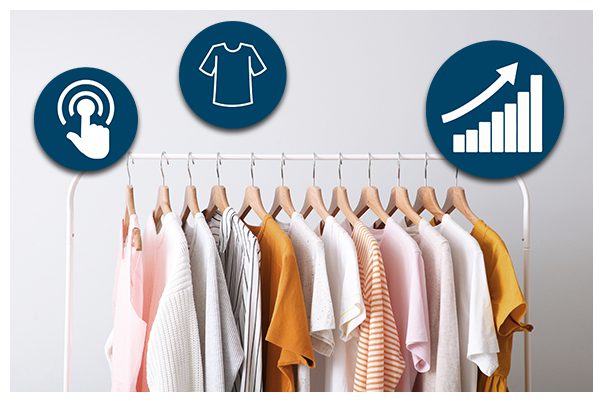 Casual apparel brands thrived in 2020 with consumers spending more time at home. This trend is expected to continue into 2021 and beyond.
Prior to the pandemic, non-active casualwear made up over half of the overall apparel industry's annual sales. The athleisure market now makes up 20% of all apparel sales and is expected to grow by as much as $81 billion from 2020 to 2024.
Many retailers have been forced to carefully rethink their strategy in light of COVID-19. Gap plans to double its online business by the end of 2023 and is building a $140 million warehouse to make it happen. At the same time, the retail giant is shutting roughly 30% of its North American stores.
As the leading casual apparel company worldwide (according to Statista), Gap expects that 50% of its sales will come from digital this year. Ecommerce accounted for 45% of Gap's revenue in 2020, up from only 25% in 2019. Online sales for Gap were up 54% in 2020, while total sales declined 15.8%.
Omnichannel retailers Kohl's and Nordstrom Inc. saw significant online growth last year, as well. Online sales for Kohl's were up 41% in 2020, with 40% of online orders picked up in-store. Ecommerce accounted for 55% of Nordstrom Inc.'s revenue in 2020, up from 33% in 2019. 30% of online orders were picked up in-store compared to 10% in 2019.
To learn more about COVID-19's impact on online grocery, see our additional resources:
March 31
Paid search + the pandemic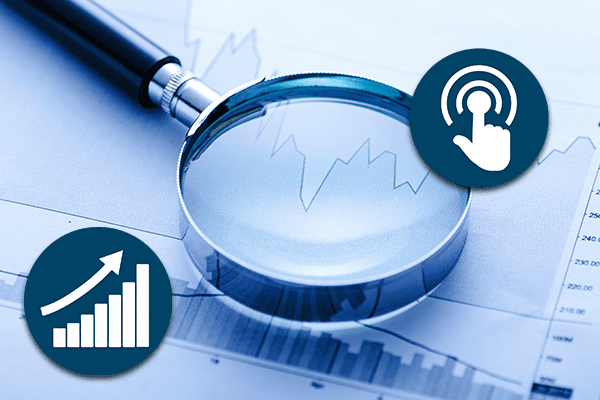 Paid search revenue was up 101.3% YoY at the height of the pandemic in 2020. The most unpredictable year since the inception of digital marketing has left many brands and retailers wondering what the lasting impact will be.
We invite you to join us for a webinar on April 7 at 2 pm ET as we look back on the elusive year and look ahead at what the data suggests is in store for paid search. Here's a hint: being agile and adaptable in your paid search strategy will remain critical in 2021.
We'll dive into:
An in-depth analysis of 4 years of data and nearly $400M in ad spend from industries ranging from electronics to CPG
Mobile revenue predictions for 2021 and how you can take action
The emerging Google ad format boosting brand awareness and discovery through automation
Expectation-shattering milestones that occurred for the first time in 2020
You'll also have a chance to ask Google & ROI your most pressing questions during a live Q&A session. Claim your spot here!
March 25
COVID-19 + the online food industry
Indoor restaurant sales have declined 36.5% year-over-year, with social distancing protocols and consumers' general caution around spending time in public places still prevalent.
At the same time, online food delivery sales have skyrocketed. Instacart saw an additional 8.32 million orders between February and April at the onset of the pandemic, and the online food delivery industry was worth $26.5 million in 2020.
Online grocery has skyrocketed, as well. US grocery ecommerce sales will increase 17.8% in 2021 over 2020, with growth continuing even as the pandemic subsides. The number of consumers who made at least one online grocery order grew 42.6% in 2020.
March 23
Expectations stay high as shoppers stay online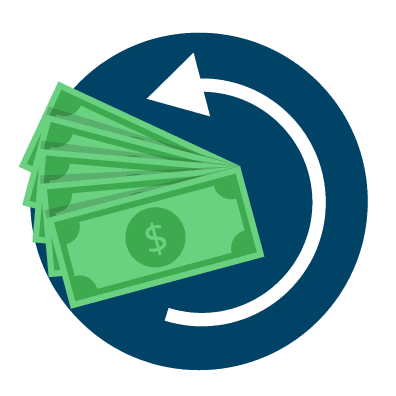 The COVID-19 pandemic has pushed more shoppers than ever to move online. Consumers have flocked to online shopping more than they have since the dawn of digital – and they also haven't let go of their increasingly high expectations for digital experiences.
Today, 76% of shoppers say that convenience is priority #1 when choosing a retailer. On top of that, 81% of shoppers want frictionless cross-device ecommerce experiences.
Social media has also proved itself as an extremely viable channel for ecommerce brands – especially for impulse purchases. In fact, 76% of Instagram users have made an impulse buy on social media simply due to ease of purchase.
Social media apps are increasingly updating their platforms to make 100% in-app purchases possible. That means users won't even have to leave their favorite scrolling apps to buy products, making the purchase experience that much more seamless.
With 9 in 10 shoppers prioritizing using retail sites that offer seamless experiences, combined with their heightened interest in social media purchasing options, social commerce could be a channel your brand wants to consider post-pandemic.
With the iOS 14 privacy initiative quickly approaching, major social media apps like Facebook and Instagram will have less access to user activity data. Many are looking toward social commerce to keep users on the app through initiatives like Facebook Shops and Instagram's new Shopping tab.
Stay up-to-date on the latest iOS update news and how it will impact ecommerce brands like yours on our Apple iOS 14 Update: Impact on Digital Marketing + Ecommerce Brands blog, updated weekly.
March 16
COVID-19 + Online Grocery Trends
More consumers are shopping for groceries online than ever before, with 58% of consumers now comfortable using digital tools to assist with online grocery shopping. That number includes 71% of Gen Z and Millennial shoppers and 44% of Baby Boomers.
In 2015, just 35% of shoppers were comfortable with online grocery shopping. What's more, a significant 68% of new digital grocery shoppers say they will continue to shop online for groceries in the future.
Additionally, 48% of grocery shoppers follow brands/products on social media, giving many brands ample opportunity to reach a highly engaged audience through special promotions, new product announcements, or inspiration.
Online grocery sales are projected to have jumped 53% in 2020 to reach $89.22 billion. That's a $30.86 billion YoY increase. After such a dramatic increase last year, online grocery sales are projected to see more modest growth in 2021, increasing 5.2% to reach $93.83 billion.
To learn more about COVID-19's impact on online grocery, see our additional resources:
March 11
Social media + COVID-19 trends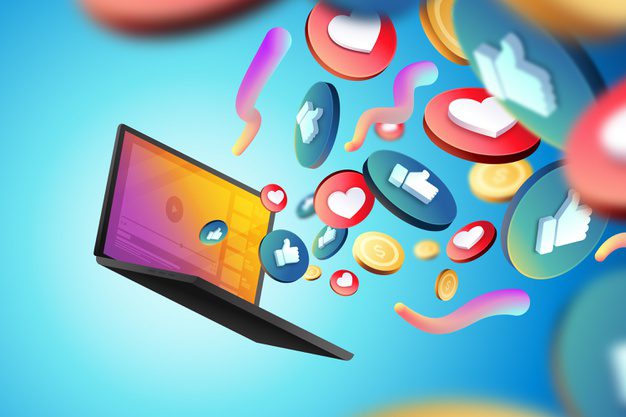 Around half of adults were using social media more at the beginning of the pandemic, with strong increases in engagement across Facebook, Instagram, and Snapchat. US adult social media users spent 7 more minutes per day on social media in 2020 than 2019 – total of 82 minutes. The pre-pandemic estimate was 76 minutes, which would have been a 0 YoY increase.
Most social networks will not maintain their 2020 gains; that kind of momentum simply isn't sustainable. Growth rates will begin to normalize, but consumers will continue spending more time on social media than they did before the pandemic.
One of the biggest shocks to the world of social media last year was the growth of TikTok, with user penetration surging from 17.3% to 31.1%. The pandemic also propelled Instagram's monthly user base to reach 1 billion in 2020, with year-over-year user growth nearly double what was projected. Pre-pandemic estimates didn't put Instagram at reaching 1 billion users until 2022.
March 9 update
More new COVID-19 trends + data
March 2 update
New COVID-19 data + stats
February 25 update
Social media advertising stats + trends in the face of COVID-19
Around half of adults were using social media more at the beginning of the pandemic, with strong increases in engagement across Facebook, Instagram, and Snapchat. US adult social media users spent 7 more minutes per day on social media in 2020 than 2019 – total of 82 minutes. The pre-pandemic estimate was 76 minutes, which would have been a 0 YoY increase.
Most social networks will not maintain their 2020 gains; that kind of momentum simply isn't sustainable. Growth rates will begin to normalize in 2021, but consumers will continue spending more time on social media than they did before the pandemic.
One of the biggest shocks to the world of social media last year was the growth of TikTok. Snapchat and Instagram saw minimal user growth in 2020, whereas TikTok user penetration surged from 17.3% to 31.1%. TikTok is a great way to foster relationships with consumers who are spending more time online in search of something to entertain and/or inspire them.
February 22 update
Facebook + COVID-19 updates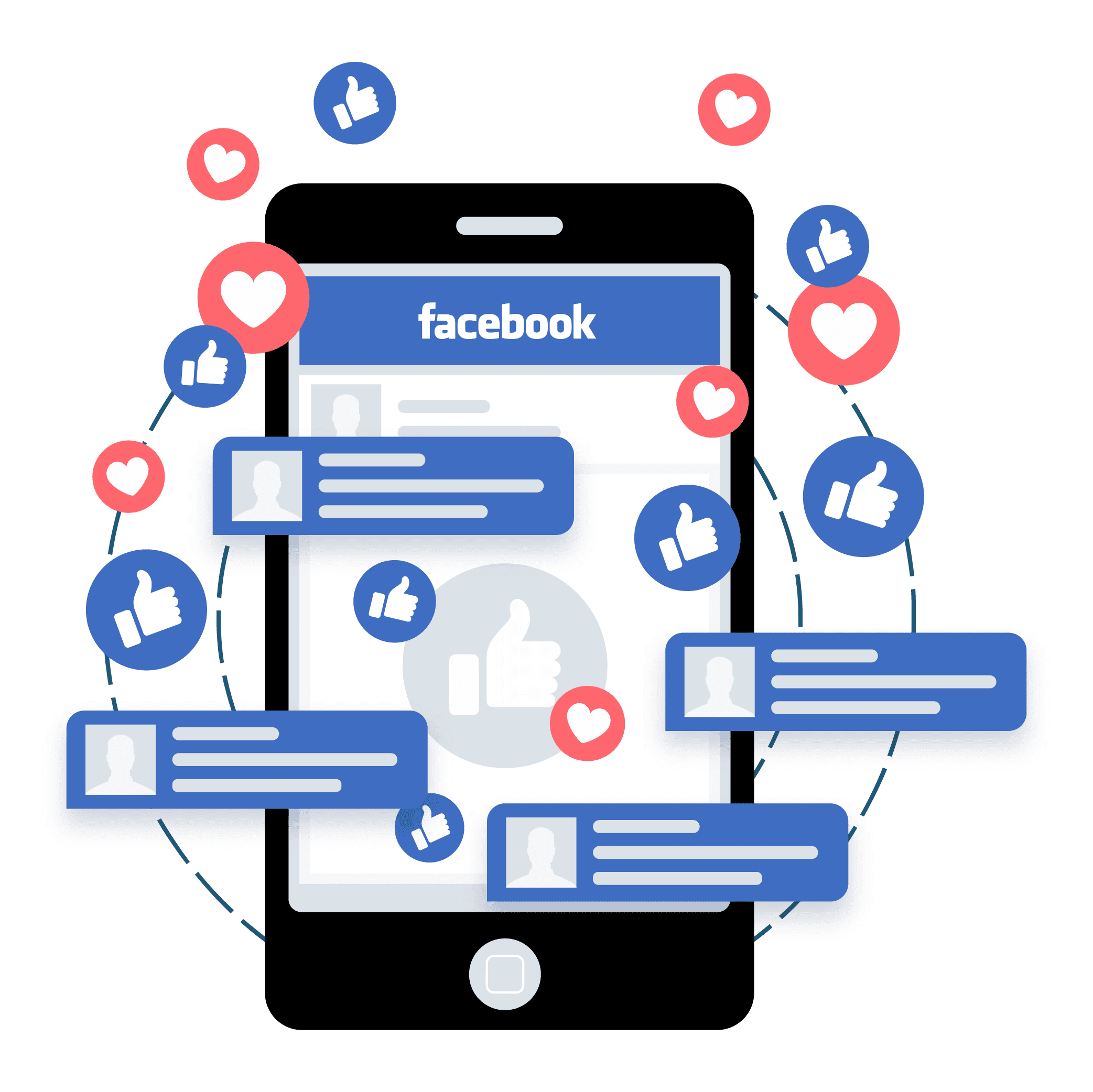 Facebook is expanding the list of false claims that are grounds for removal of organic posts specifically related to coronavirus and vaccines. According to Facebook's Newsroom, the additional criteria for false claims includes:
COVID-19 is man-made or manufactured
Vaccines are not effective at preventing the disease they are meant to protect against
It's safer to get the disease than to get the vaccine
Vaccines are toxic, are dangerous, or cause autism
These claims were already prohibited in paid ads.
This is part of Facebook's ongoing work to strengthen their enforcement against COVID-19 misinformation and their support of global vaccination efforts. The social networking giant began removing debunked claims about the COVID-19 vaccine in December 2020.
You can learn more about these policies on Facebook's Help Center and Newsroom.
February 16 update
New COVID-19 data + stats
February 11 update
2021 COVID-19 stats + trends
February 8 update
COVID-19 economic outlook remains positive for most executives
According to numbers pulled by McKinsey from January 11-15, 2021, 56% of executives expect the global economy to improve over the next six months, down from 62% at the peak of the holiday shopping season (November 30-December 4).
21% of executives surveyed expect current economic conditions to remain the same while 23% expect conditions to worsen through June 2021.
In August 2020, a similar 57% of executives expected the global economy to improve over the following six months, but more executives (29%) expected it to worsen. Out of the weeks surveyed, executives narrowly approached an overall negative outlook from Oct. 12-16, when only 51% expected the economy to improve over the next six months.
February 2 update
Walmart introduces more robots to support ecommerce surge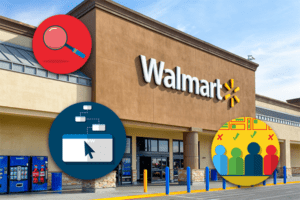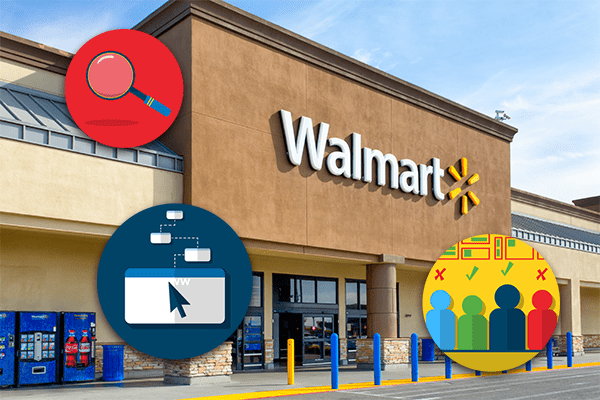 With more online orders comes more strain on warehouses. To keep up with the demands of ecommerce, Walmart has plans to build warehouses at its stores where robots will pick up groceries for shoppers and have them ready in an hour or less.
Delivery and pickup surged 300% for Walmart in 2020 due to the pandemic, and these robot test sites are the start of a new kind of curbside pickup. The grocery robots will be able to pick up most foods except for fresh produce and meat.
The first robot grocery test site opened in 2018 in Salem, New Hampshire, and Walmart is building two warehouses in Texas, one in Utah, and one in Arkansas.
With 160 million customers visiting Walmart stores or Walmart.com each week, Walmart is the largest retailer in the US. If you're interested in learning how your brands capitalizes on the platform that's becoming a dominant competitor in both in-store and online retail, join our Walmart Advertising 101 webinar on February 24th at 11 am ET. We'll unearth advertising strategies brands like yours are using to sell more products and reach the 90% of Americans who shop at Walmart.
January 28 update
2020 COVID-19 + mobile stats + trends
US consumers spent an average 25 more minutes on mobile devices in 2020 vs. 2019 (eMarketer)
Time spent watching digital video on mobile increased from 42 to 47 minutes (eMarketer)
Seeing tremendous growth in 2020, TikTok is approaching Snapchat in terms of volume of social network users (eMarketer)
Total paid search revenue from mobile increased 93% year-over-year for ROI clients (ROI client data)
Total paid search impressions on mobile increased 78% year-over-year for ROI clients (ROI client data)
39% of US consumers say they've used their smartphone more during lockdown (Twigby)
70% of mobile marketers say the pandemic has strengthened their promotional efforts (Liftoff)
January 26 update
Consumers spending 1 more hour per day online in light of COVID-19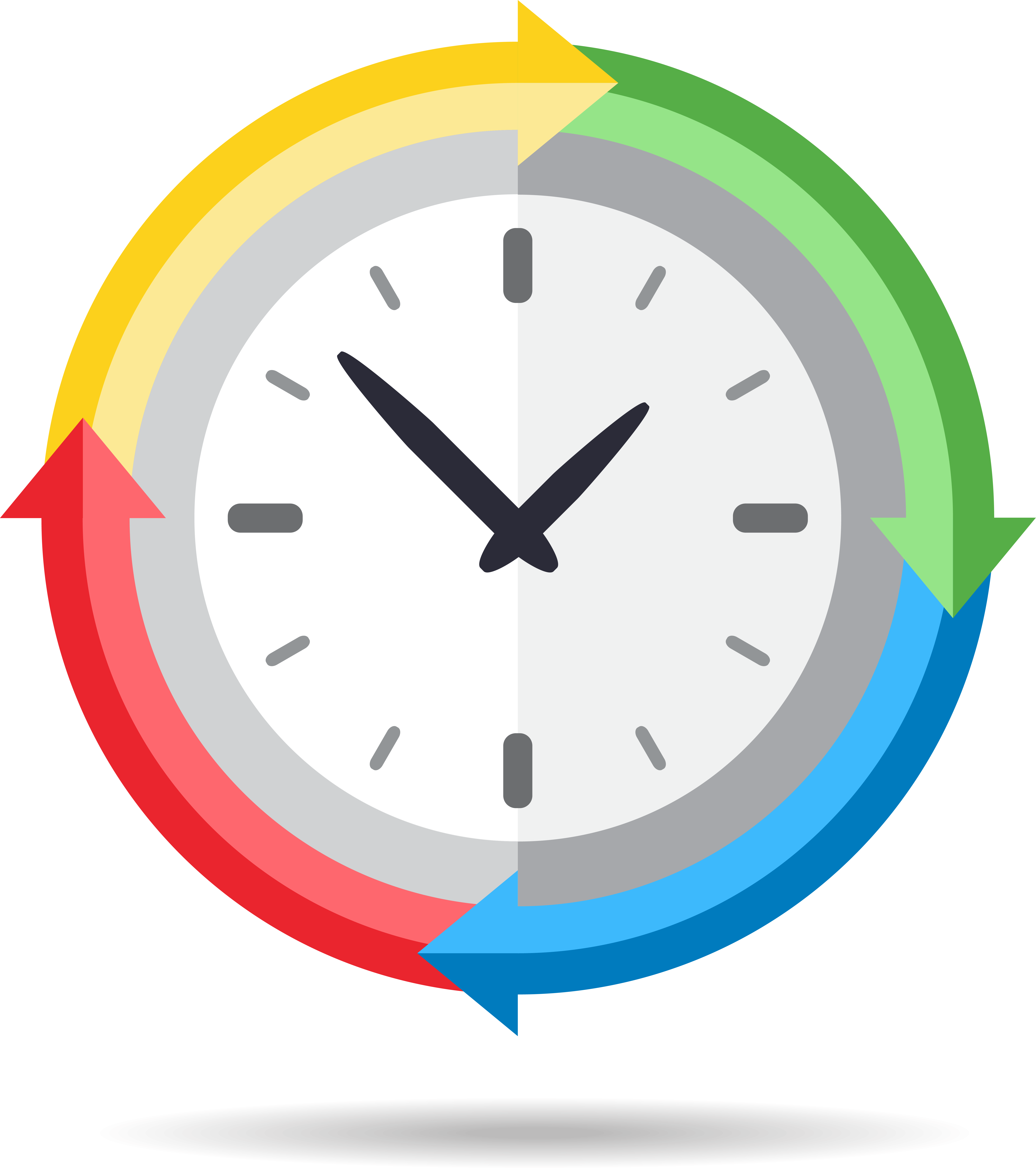 Consumers spent an additional hour every day online in 2020 in light of the coronavirus pandemic and stay-at-home restrictions, according to recent eMarketer data.
Pre-pandemic, consumers were projected to spend 7 hours and 31 minutes per day consuming digital media. With the pandemic causing consumers to spend more time online, that number ended up being 7 hours and 50 minutes in 2020. That's a 15% year-over-year increase, up from 6 hours and 49 minutes in 2019.
Digital media includes music streaming platforms, TV streaming platforms like Netflix and Hulu, and social networks. Connected TVs and other OTT offerings saw the biggest increase.
January 19 update
Consumer pandemic behaviors continue into 2021
Consumers' digital-centric shopping behavior will continue into 2021 and beyond.
Ecommerce growth won't surge this year as much as it did in 2020 since the degree of growth was so high last year, but worldwide ecommerce sales are still approaching the $5 trillion mark. Ecommerce retail sales are projected to grow 14.3% this year.
Retail ecommerce sales grew 27.6% in 2020 after being projected to decline 16.5% mid-pandemic. Meanwhile, total global retail sales declined 3.0%. Ecommerce will continue to be crucial for brands and retailers in 2021 even if the pandemic subsides.
January 14 update
Stats: Ecommerce retailers struggling to meet consumer demand during COVID-19
Around 75% of buyers and sellers now prefer digital options over face-to-face due to both safety and speed & convenience. But even with consumers' heightened demand for digital options due to the coronavirus pandemic, many retailers are failing to meet expectations.
Only 16% of medical distributors offer a mobile app for remote ordering and 22% have online reordering capabilities. Additionally, 60% of consumer goods brands had to cancel promotions due to supply chain issues caused by the pandemic
With ecommerce poised to have grown 18% in 2020 and consumers' interactions with companies now 60% online/40% offline, it will be crucial for online B2B retailers who hope to have a profitable 2021 to get a solid grasp on their online strategy.
January 12 update
2021 ecommerce trends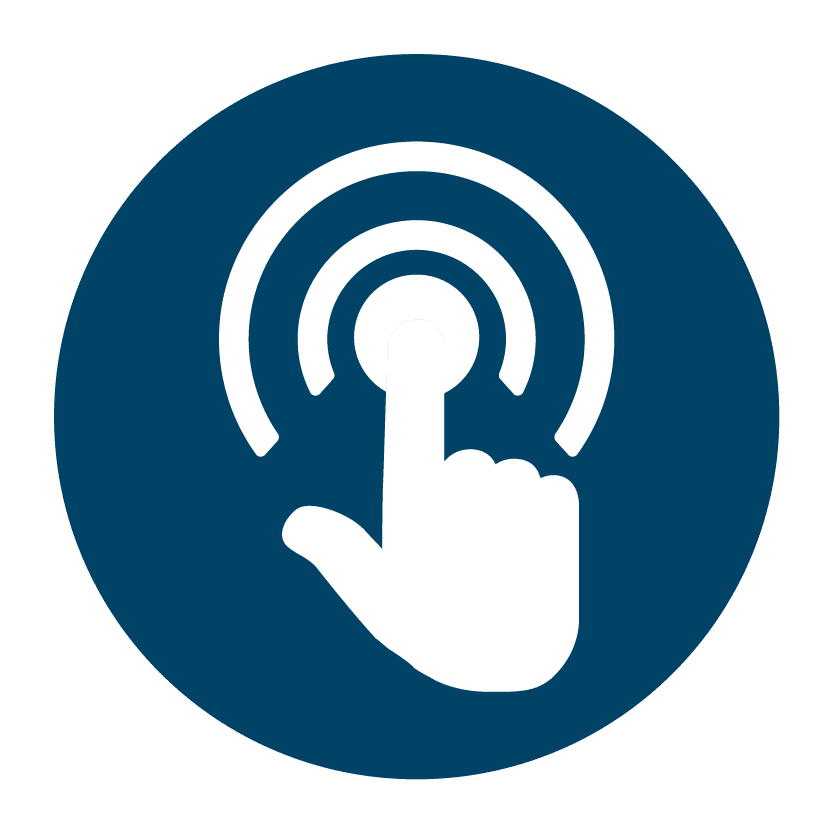 The year where "unprecedented" was the People's Choice Word of the Year has come to the end. That doesn't nearly mean we'll see the end of the pandemic, social unrest, or the massive shift to ecommerce. It does mean, though, that you and your peers are planning for a significant year and an uncertain Q1.
Alongside the vaccine beginning to roll out and Inauguration Day approaching, a new strain of COVID-19 (variant B.1.1.7) has reached the U.K. & U.S. and political strife is at a new high.
With the state of the economy and consumers' behavior so unpredictable, what can executives and marketers do to keep their brand not just alive but thriving in 2021? In this article, we take a look at the top 9 ecommerce trends for 2021 that will be key for growing brands as we continue in a world with a pandemic.
January 7 update
2021 COVID-19 + ecommerce stats
January 5 update
Entering a new year with COVID-19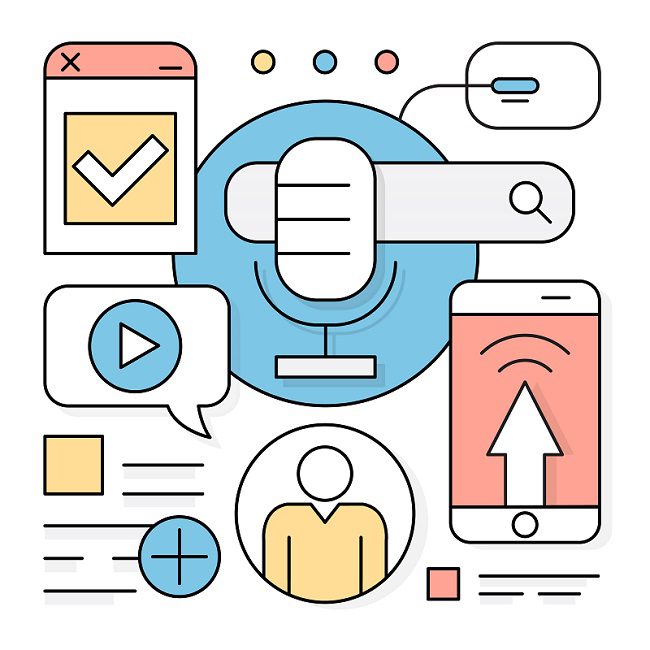 Welcome to the first update to our COVID-19 + ecommerce blog of 2021. When we started this blog back in March, we had no idea just how long the pandemic and its effects would be going on.
As we start a new year, COVID-19 cases are continuing to grow in the United States and other countries around the world. A vaccination is facing distribution difficulties and a new strain of the pandemic is spreading. Now more than ever, it's important for consumers and executives alike to understand the coronavirus trends that are having a major impact on society.
eMarketer projects that US retail ecommerce sales will grow to $843.15 billion in 2021 (up from $794.5B in 2020). While this isn't as pronounced of an increase as we saw in 2020 from 2019 ($600.1B), marketers and executives should note that these are levels of ecommerce that experts didn't expect we would reach until 2024.
Currently, nonecommerce (brick-and-mortar) sales are expected to grow 26.3% in Q2 2021 over Q1 2021. Whether or not this projection holds true will depend on the timeline that the vaccine is able to be rolled out and adopted by the general public.
Stay tuned to this blog post as we enter another year in which nothing is certain. We'll keep reporting the COVID-19 + ecommerce news that is relevant to your brand to help you weather the storm.
December 31 update
Pandemic accelerates digital retail: Stats & trends
As consumers continue to be concerned about the pandemic and social distancing protocols, they're growing more and more to dislike standing in checkout lines. Now more than ever, it's crucial for brick-and-mortar stores to provide a checkout experience that is as quick and contactless as possible.
Amazon was already on the path to providing this experience with its cashierless stores, and even Starbucks has rolled out a pickup-only store. Walmart is also experimenting with new ways to streamline checkout processes to have less friction.
Interest in contactless checkout abilities have surged since the start of the pandemic. According to eMarketer data, as of June 2020, 30% of consumers indicated interested in mobile payments up from 17% just three months before in March. For mobile app orders, interest has grown from 16% to 28%. Consumers also continue to be interested in the ability to use augmented reality (AR) to get product info or virtually try on a product.
12/29 update
Pre-COVID-19 vs. now: Trends & stats
Brick-and-mortar and ecommerce have seen extremely pronounced changes as a result of the pandemic. According to eMarketer data, ecommerce sales in 2020 are expected to grow 32.4% YoY, while brick-and-mortar is expected to decline 3.2%. In 2019, ecommerce grew 14.6% YoY and brick-and-mortar grew a modest 1.5%. The shift to ecommerce will continue post-pandemic, and brick-and-mortar numbers will rise once again.
Sales for different retail categories have also fluctuated as a result of COVID-19. Apparel & accessories saw the sharpest decline at 16.4% YoY with consumers spending more time at home and having less of a need to buy new clothes. Food & beverage saw the biggest climb at 11.3%. Things should balance out again post-pandemic.
The pandemic has also impacted the way consumers spend money on goods in services. Comparing Q3 2020 to Q1 2020, the share of consumers' personal consumption of services fell from 63.8% to 61.3%. For goods, that number increased from 36.7% to 39.9%. Spending habits on goods vs. services will likely return to previous numbers once the pandemic subsides.
12/17 update
Coronavirus, Black Friday, + Cyber Monday ecommerce stats
Pre-pandemic projects put search ad spending at 14.4% growth this year to hit $63.92B. As of October 2020, search ad spending is expected to see much slower growth, reaching $59.22B compared to $55.90B in 2019.
This is an improvement from the search ad spending projected in June 2020, when it was expected to decline to $54.37B.
While desktop declines, mobile search ad spend is growing, projected to go from $33.34B in 2019 to $36.621 in 2020. By 2024, it is projected that more than 2/3 of search ad spend will go to mobile.
Search ad spending post-pandemic is projected to be higher than it was projected to be pre-pandemic, with search advertisers expected to spend $99.22B by 2024 compared to the $91.21B projected at the beginning of this year.
12/14 update
Consumers' COVID-19 financial concerns: stats & trends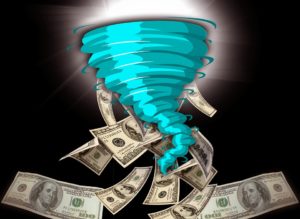 Amid the coronavirus pandemic, consumers continue to have concerns around their personal finances and discretionary spending.
35% of US adults are concerned about the stability of their investments, with 19% worried about having enough income to pay for day-to-day expenses.
With the pandemic worsening in many areas, 40% of Americans don't believe their finances will return to normal until the second half of 2021 or beyond. 40% also say they will decrease their discretionary spend as we head into the new year. Spending net intent was trending down in November 2020.
There's also a 40% net increase in consumers' intent to spend online post-pandemic. 64% are not yet resuming "normal" out-of-home activities, feeding into what McKinsey calls a "homebody" economy.
12/7 update
Google's AI team develops program for medical research
The same team that created Google's search algorithm has created a new deep learning algorithm that will fundamentally transform biology and scientific research.
The DeepMind team's findings could provide valuable insights for future pandemics or introduce possible benefits for the COVID-19 pandemic like different treatment options, better molecular understanding of how the disease operates and spreads, etc.
According to an article from DeepMind, the program uses artificial intelligence to help predict the shape and properties of a protein, which scientists can use to develop drugs that work with the protein's unique shape.
The discovery wasn't expected for several more decades and could help scientists find cures for some of the most complex diseases, including Fibromyalgia, Lou Gehrig's Disease, Alzheimers, and Parkinsons.
December 3 update
Cyber Monday + coronavirus impacts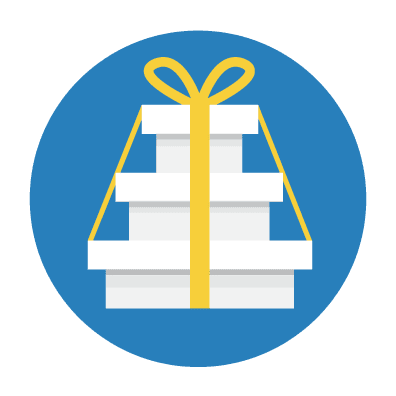 Cyber Monday 2020 was projected to bring more online revenue than ever due to the pandemic. Online spend was slated to increase by as much as 35% to $12.7 billion, which would make it the largest digital sales day ever.
Online sales increased at less than half the projected rate, growing 15.1%. Consumers still spent a record $10.8 billion on Cyber Monday 2020, making it shatter previous online shopping records.
This is a slowdown from Cyber Monday 2019's online sales growth, which jumped 19.7% year-over-year to hit $9.4 billion.
Online consumer spend grew the most on Small Business Saturday and Sunday, which saw 30.2% and 23.7% growth respectively year-over-year. The pandemic has fueled consumers' support for small businesses, which have faced significant struggles this year.
November 30 update
Coronavirus, Black Friday, + Cyber Monday ecommerce stats
November 23 update
COVID-19 + ecommerce: B2B stats
As a result of the COVID-19 pandemic, 57% of purchasing managers are spending more on marketplace ecommerce sites, with 22% spending significantly more. When it comes to B2B marketplaces, 89% are buying at least the same amount or significantly more.
B2B ecommerce sales have grown from $1.1 trillion in 2019 to $1.3 trillion in 2020, with B2B marketplace gross merchandise volume growing from $16.58B in 2018 to $22.56B in 2019 to $31.19B in 2020.
COVID-19 accelerated many trends, including brands looking more toward third-party sellers. Amazon is of course emerging as a dominant force in this arena, set to top $52B in gross merchandise volume by 2023.
November 18 update
COVID-19 + ecommerce: DTC stats
COVID-19 has accelerated many consumers' shifts to direct-to-consumer (DTC or D2C) brands. In fact, 52% of DTC brands have seen surges in demand. The brands surveyed in this research spanned verticals including home, fashion, beauty, electronics, food, and more.
D2C brands have been faring better than their traditional counterparts throughout the coronavirus pandemic. Where 80% of traditional retailers have seen sales decline since the pandemic started, only 22% of D2C brands have a seen a dip.
In a world that is becoming more digital by the minute due to the pandemic and social distancing, D2C gives brands an opportunity to boost their online sales even more by getting a clear, first-hand look into their customers' buying behavior.
November 13 update
COVID-19's impact on holiday shopping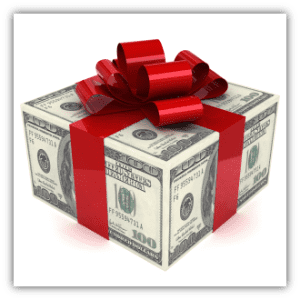 The uncertainty that continues to linger around the coronavirus pandemic will impact consumer shopping habits this holiday season beyond the shift to ecommerce.
25% of consumers are stressed about their ability to afford gifts this year, with 30% of consumers saying they'll spend less this year due to the current state of the US economy as a result of the pandemic response. In fact, 57% of shoppers rate the economy poorly – a 37% increase from last year.
Brands who are able to extend layaway and other "buy now, pay later" options like Klarna, Affirm, and Afterpay may see this holiday season may see a boost in sales. In September, Dillard's began offering Afterpay as an option, which resulted in increased purchases and more shoppers to their website. Macy's followed suit in October by announcing a long-term partnership with Klarna.
11/10 update
Holiday + COVID-19 ecommerce stats
The COVID-19 pandemic will lead to an additional $40 billion in online holiday revenue over November and December 2020, according to new data from Digital Commerce 360. Pre-pandemic, this level of digital holiday shopping wasn't expected to be reached for another four years.
For the first time ever, more than a quarter of holiday sales will occur online in 2020. In fact, US consumers are expected to spend a collective 43.3% more with online retailers this holiday season, a total of $198.73 billion. That's a 26.1% increase in web penetration, up from 19.2% in 2019.
Along with this ecommerce shift, in-store sales are projected to decline 3.7% year-over-year. Brands and retailers with brick-and-mortar locations can cope with this shift by offering options like buy online, pick up in-store and curbside pickup.
11/4 update
Social media pandemic performance stats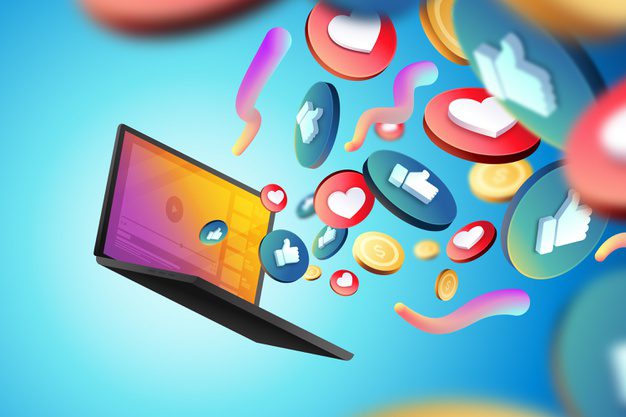 Many marketing experts expected social media usage to soar over the course of the pandemic due to stay-at-home mandates and people spending more time isolated.
However, the number of social media users has grown a modest 3.3% this year, after being forecasted to grow 2.5% pre-pandemic. Most of the growth has come from consumers 35 and older, although all age groups saw slight increases.
Growth is expected to stay largely on target with pre-pandemic estimates through 2024, with user growth continuing to remain modest. There will be 212.1 million social media users in 2020, and that number is expected to grow to 226 million by 2024.
It's not too surprising that user growth hasn't been significant, with 81.3% of adult internet users already on social media. But while the number of social media users hasn't grown much, users are spending more time on social media networks.
In 2019, time spent with social networks fell by 1.3%. In 2020, time spent with social media networks is projected to grow 8.8%.
In May 2020, 43% of social media users ages 16-64 said they were spending more time on social media, with 16% planning to continue doing so post-pandemic. 54% of social media users who typically spent 4+ hours on social media pre-pandemic said they were spending more time on social media, with 26% planning to continue doing so post-pandemic.
10/27 update
Q4 coronavirus and ecommerce stats
The coronavirus pandemic forced brands to pivot their 2020 ecommerce strategies immensely to cope with consumers' constantly shifting behavior. Here are some the latest stats:
10/22 update
Prime Day amid the pandemic
After being postponed from July to October due to the coronavirus pandemic, Amazon Prime Day 2020 went off without a hitch.
The annual sales event took place on October 13 and October 14 this year across the U.S. and 18 other countries. Prime members saved more than $1.4 billion over the two-day sales event, according to a press release from Amazon.
Digital Commerce 360 estimates that despite the pandemic, Amazon Prime Day 2020 sales hit $10.4 billion – up from $7.16 billion (+45.2%) over Prime Day 2019 and from $4.19 billion (+148.2%) over Prime Day 2018.
Dive deeper into the Prime Day wins that happened despite COVID-19 in our Prime Day recap & stats blog post!
10/15 update
The data is in: Online shopping habits since pre-COVID-19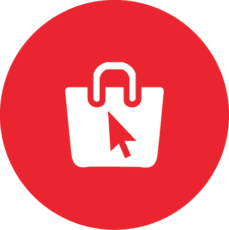 36% of consumers shop online weekly since the rise of COVID-19, up from 28% pre-pandemic, according to new data from Digital Commerce 360.
29% say they currently shop more online than in person, while 35% have an even mix of online and in-store shopping.
What about after coronavirus subsides, though? 28% say they will continue to shop mostly online after the pandemic, with 39% saying they will shop both online and in-store, 24% saying they "can't wait" to shop in-store, and 10% not sure.
64% of shoppers surveyed want mobile and contactless pickup options, with 79% saying contactless store pickup is very important.
60% want curbside pickup options. 85% of shoppers have significantly increased their use of the curbside pickup option over the course of the pandemic.
90% of consumers prefer home delivery over a store visit, 80% are likely to use digital communications with store associates, and only 28% plan to increase in-store shopping between August 2020 and February 2021.
10/7 update
Executives' optimism toward economy improves
According to new research from McKinsey, 57% of executives expect the economy to improve six months from now, with 29% expecting the economy to worsen – the most optimistic outlook since the beginning of the pandemic. 14% of executives expect economic conditions to remain the same.
In March, 25% of executives expected the economy to improve in six months, with 58% expecting it to worsen and 17% expecting it to remain the same.
April has had the worst outlook out of all of seven months of COVID-19 in the US, with 66% of executives expecting it to worsen in the following six months.
Executives' outlook on profitability has also improved, with 53% expecting to see profits in the next six months compared to 33% in March. While over half (54%) of executives surveyed in April expected profits to decrease over the next six months, that number is down to 31% now – the lowest it's been since the beginning of the pandemic.
Executives also increasingly expect customer demand for their brand's products to grow, with 53% expecting an increase compared to 42% in June. 23% of executives still expect a decrease in customer demand over the next six months.
9/28 update
Turbocharged ecommerce shift brings 31.8% QoQ increase
Consumers spent nearly $212 billion on ecommerce between April and June 2020 according to new data from theUS Department of Commerce.
This nearly 32% increase clearly paints the picture of ecommerce's growth during the pandemic. US ecommerce sales were only up 2.4% quarter-over-quarter in the first three months of the year. Now, ecommerce accounts for 16.1% of all US sales, compared to 11.8% in Q1.
Retail sales, however, continue to decline, down 3.9% QoQ in Q2 after a 1.3% decline in Q1. Grocery, office supplies, electronics, and, of course, essential goods are some of the categories that have grown the most online during the pandemic.
9/23 update
BOPIS sales up 259% due to COVID-19
Buy online, pick up in-store (BOPIS or BOPUS) surged 259% YoY in August 2020 due to the coronavirus pandemic, with many shoppers wary about the safety of in-store shopping. This equates to a 59% month-over-month increase in August compared to July.
BOPIS also brings consumers the immediate satisfaction of receiving their item almost immediately without having to search for it in the store or wait for it to be shipped. This is an especially attractive option considering delayed delivery and shipment have been significant issues for consumers during the pandemic.
According to an Adobe consumer survey, 33% of consumers have received online orders later than expected and 30% prefer BOPIS or curbside pickup over delivery.
9/14 update
Coronavirus accelerates shift to ecommerce by 5 years
As the pandemic has reshaped life as we know it, it's also accelerated many trends – but the biggest of these trends may be ecommerce. The shift toward ecommerce was happening before COVID-19, but according to new data from IBM, the pandemic has accelerated consumers' shift toward ecommerce by five years.
Ecommerce is projected to grow by nearly 20% YoY in 2020. This growth was even more pronounced at the beginning of the pandemic, with U.S. retail ecommerce up 44.5% YoY in Q2. Also in Q2, Walmart's ecommerce sales were up 97% YoY and Target grew its same-day fulfillment services by 273%.
The top categories consumers have gravitated toward during this shift are alcohol, home improvement materials, and groceries (up 16%, 14%, and 12% respectively), with apparel seeing significant declines.
9/9 update
U.S. department stores may not survive the pandemic
Will the pandemic be the end of department stores? Department stores have held strong to their fashion and apparel categories, but with apparel sales in a free fall across the board, many department stores are hurting as a result of COVID-19. Many major chains are being forced to file for bankruptcy or even liquidate entirely.
According to recent research from the Commerce Department, apparel sales were down 20% YoY in July 2020 after a 20% decline in June.
"Department stores' decline has been masked by the survivors like Macy's […] But that gig is over. The end was in sight pre-Covid." said Mark Cohen, former Sears Canada CEO. "The mall-based department store is in its last stages."
With market share being ceded to retail giants and big box retailers like Amazon, Target, Walmart, and Best Buy, department stores and malls have slowly but surely been on the decline for decades. Department stores accounted for 14.3% of retail sales in 1992, which was down to 3.7% in 2019.
8/28 update
COVID-19: H1 2020 update
According to new data from Digital Commerce 360, online spend with U.S. retailers grew 30.1% – that's $60.42 billion – year-over-year for the first six months of 2020 to reach a total of $347.26B. From 2018 to 2019, ecommerce sales grew just 12.7%.
Total retail sales were up 4% YoY, with online spending representing 18.6% of this growth.
In Q2 2020, $1 of every $5 spent by U.S. consumers came from online orders. Online spend with U.S. retailers grew 44.4%, with a total of $200.72B spent during this period.
The ecommerce sales growth is slowing now that many stores across the country have been reopening. Ecommerce sales were up 76% ($73.0B) YoY in June 2020, followed by 55% ($66.3B) in July.
8/24 update
COVID-19 news & industry updates
8/12 update
COVID-19 industry updates
For better or for worse, no industry has gone untouched by COVID-19. In every edition of our biweekly COVID-19 Compass newsletter, we share updates from various industries on how they are being impacted by the pandemic. Here's a look at what you may have missed.
PS: If you're not currently signed up for the COVID-19 Compass, you can subscribe here to get it delivered to your inbox every other week!
8/7 update
Mobile ad spend rising despite pandemic
While total overall U.S. ad spending is down due to COVID-19, mobile ad spend will increase by 4.8% to reach $91.52B in 2020.
According to new data from eMarketer, while mobile is one of the few ad formats expected to churn out growth this year, the growth is much smaller than it was projected to be before coronavirus. Prior to the pandemic, mobile was projected to grow to $105.34B in 2020.
Without mobile's projected growth, U.S. digital ad spend would shrink this year. Digital ad spend isn't projected to reach pre-pandemic levels until at least 2024.
Overall U.S. ad spend (not just digital) is now expected to drop $16.40B this year instead of growing $20B as was expected pre-pandemic.
8/4 update
Amazon + COVID-19
Prior to COVID-19, Amazon was estimated to net $81.2 billion in revenue in Q2 2020. Because of the pandemic, Amazon allocated $4 billion in additional spend to keep customers and employees safe and increase deliveries after prioritizing only essential items.
The ecommerce giant's Q2 2020 numbers actually ended up totaling $88.9 billion, marking 40% year-over-year growth. YOY growth was especially impressive for grocery sales, which tripled YOY after Amazon increased its grocery capacity by 160% amid the pandemic.
In the UK, 35% of all online purchases during the lockdown period were made via Amazon, with one-fifth of survey respondents saying they now have a higher intent to purchase from Amazon post-pandemic. Free delivery, availability, and price were the top three key online purchase drivers for this group of consumers.
7/29 update
Walmart, Target, & More to Shut Doors on Thanksgiving Due to COVID-19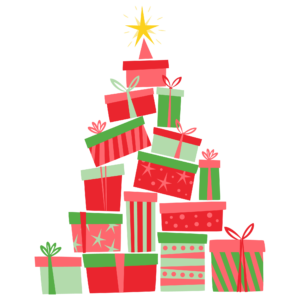 Major brick-and-mortar retailers including Walmart, Target, and Best Buy are shutting their doors for Thanksgiving in light of the COVID-19 pandemic.
The holiday closings come as retailers work to avoid overcrowding their stores and allow all of their employees to have a day off. Retailers have not yet announced their store opening plans for the other Cyber 5 days but we can expect more announcements in the future.
Walmart was the first major retailer to announce it close on Thanksgiving. In a news release, Walmart stated that stores would be closed as a show of appreciation to Walmart associates, who have been deemed essential workers in the COVID-19 pandemic.
This will be the first time since the late 1980s that Walmart stores will be closed on Thanksgiving. The retailer shared that Black Friday store hours will be shared at a later date.
Six days after Walmart's announcement, Target released a preview of its adjusted holiday plans, which include starting to roll out the biggest deals of the year in October to avoid large crowds of shoppers – an earlier start to holiday shopping than ever before.
Target's plan also includes expanding same-day grocery delivery to accommodate for increased holiday demand.
Other retailers shutting their doors this Thanksgiving include Best Buy, Dick's Sporting Goods, and Kohl's.
Many retailers will focus their efforts on curbside pickup this holiday season, with curbside pickup orders at retail stores surging 208% amid the coronavirus pandemic.
7/21 update
UK spending and banking habits shifting
According to the Toluna and Harris Interactive COVID-19 Barometer survey, 40% of consumers in the United Kingdom plan to reduce spend related to entertainment as lockdown restricitons ease. That is in contrast to only 14% of consumers who said they would be increasing their spend over the next 1-2 months.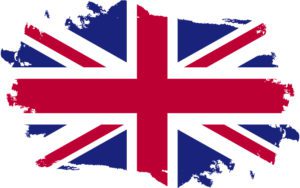 Additionally, of those surveyed, 38% said they would be looking to put more money into savings and an additional 28% said they planned to create stricter budgets in the near future.
What does all this mean? Basically, consumers are being cautious with their discretionary spending, even as restrictions are slowly being reduced in the UK. This shift in consumer mindset will have a trickle-down effect on ecommerce as well, especially in areas like the United States that are still being hard hit by the pandemic. Consumers are still incredibly hesitant about the stability of the economy, and rightly so.
With so much uncertainty on the future, a possible second wave, and a widespread vaccine still months away (at least), it's no surprise that many people are hunkering down and safeguarding their income. How will this affect Q4 seasonality and holiday shopping?
Only time will tell.
7/14 update
COVID-19 Pushes Prime Day to October
Before COVID-19 took hold, it was assumed that Amazon Prime Day would occur on July 12th. Then, it got postponed to August. Then September.
According to reports from CNBC, Geekwire, and BusinessInsider, Amazon Prime Day 2020 has now been rescheduled to October in the wake of the ongoing coronavirus pandemic. Although no official date has been announced, it's looking like the week of October 5th is the tentative new timeline.
And now it's been pushed back again to give time for the marketplace giant to get all its shipping and fulfillment ducks in a row, including the hiring of more than 175,000 new workers.
Due to COVID-19, merchandising, fulfillment, and shipping have been major concerns of brands large and small for the past several months. Although the situation has improved in recent weeks as many countries have seen a decrease in COVID-19 cases and shipping lag times have finally caught up with demand, a second wave in the U.S. will most likely lead to more challenges for those advertising on Amazon.
7/9 update
Walmart, Amazon, & Coronavirus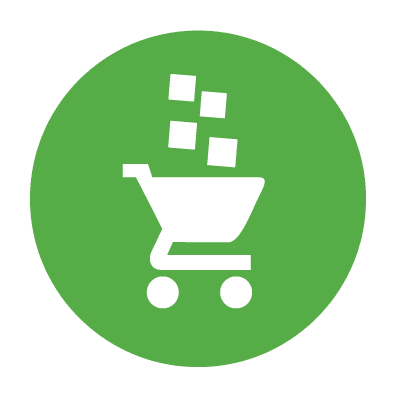 As part of its continued steps to compete with Amazon during the pandemic, Walmart has plans to launch Walmart+, a Prime-like service priced at $98/year. Perks will include same-day delivery and grocery delivery, something that sets Walmart apart from Amazon.
With the arrival of coronavirus in 2020, ecommerce has been expanding rapidly. U.S. online sales grew 76% in June, reaching $73.2 billion last month. As an essential business selling high-demand products like toilet paper, surface cleaners, and groceries during the pandemic, Walmart has continuously seen increases in spend both online and offline.
Walmart also just surpassed eBay in U.S. ecommerce sales to rank #2, second to Amazon. Amazon remains in the top spot by a wide margin – 38.7% compared to Walmart's 5.3%. eBay sits at 4.7%.
As far as retail ecommerce sales growth, however, Walmart sits at #1 with 27.0% compared to Amazon's #6 ranking at 17.2%.
7/7 update
Ecommerce Up 18%, Brick-and-Mortar Down 14%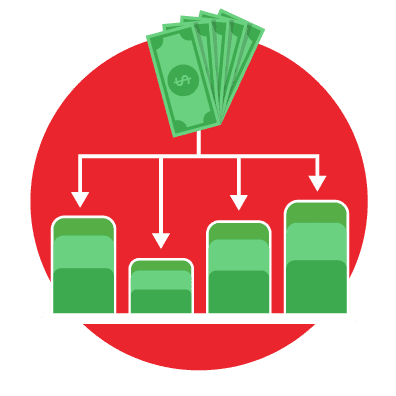 An eMarketer survey released last week shows how the coronavirus pandemic has shifted the world of ecommerce in 2020. February forecasts projected U.S. retail to grow 2.8% in 2020, but new data shows that U.S. retail sales will decline 10.5% this year, including a 14% decrease in brick-and-mortar.
Ecommerce, on the flip side, is expected to see 18% growth in 2020, largely driven by BOPUS initiatives like curbside pickup that have seen unexpected growth due to the pandemic. Click-and-collect and curbside pickup are expected to persist and experience a long-term trajectory of ecommerce growth post-pandemic.
Increased uptake of online shopping from consumers who moved online while brick-and-mortar stores were closed is also a big part of what's driving the increase. Many consumers have turned to online shopping for the first time, with 12.2% growth for new online shoppers 65 and older.
7/2 update
Post-COVID ad spend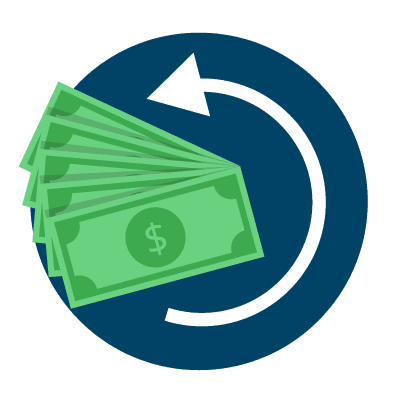 Whereas many US agencies and ad marketers said in early May that they expected ad spend to resume or ramp up by July and that major impacts wouldn't last through Q3. However, 43% of those respondents said in late May that they did expect major impacts to last through Q3.
Most respondents expect moderate to major impacts through the end of 2020, with one-third still expecting to see impacts into next year.
The journey to a new normal will be a slow one. eMarketer predicts that YOY ad spending increases won't return to where we expected them to be pre-pandemic until 2021.
6/30 update
2020 Ecommerce Paid Search
COVID-19 has thrown the entire ecommerce landscape for a loop, with consumers' buying behaviors seemingly changing overnight. While some trends have accelerated, others have declined unexpectedly, and the impact your brand is feeling depends largely on your industry.
The pandemic has made predicting what the future will hold even more challenging. How do you forecast a Q4 that is still facing a hurdle as unpredictable as COVID-19? The truth is, you probably can't. What you can do is leverage the data in our 2020 Ecommerce Paid Search Report from $400 million dollars of ad spend from 400+ industry-leading brands, as well as strategic insights from top PPC experts to get a major leg up on your top competitors.
In this exclusive executive report, you'll uncover:
15 secrets to fortify your multichannel marketing strategy across Amazon, Google, Facebook, and more.
In-depth analysis of the emerging trends redefining advertising and how to leverage them.
Underutilized new ad formats to enhance your audience targeting and customer acquisition.
We're excited to share with you the data and insights that will help you grow your brand profitably in the new decade. Claim your copy today!
6/25 update
Amazon Prime Day Prep: Gearing Up for the Perfect Ecommerce Storm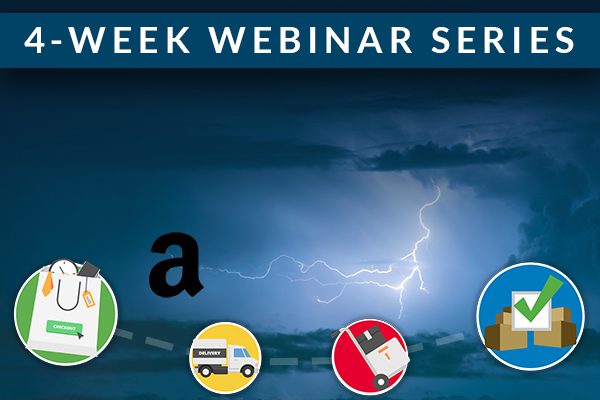 Prime Day began in 2015 as a celebration of Amazon's 20th birthday. It quickly grew from a $415M event to more than $7B in 2019. But with COVID-19, supply chain & inventory disruptions, economic unrest, the uncertainty of Prime Day official date(s), 2020 has created a perfect storm that even the most proactive brand executive couldn't have predicted.
At the same time, Prime Day is a time when consumers are eager to buy, creating increased opportunity for brands to leverage their websites and other marketplaces to drive sales. This halo effect makes it critical to have a strategy that encompasses all of your marketing channels.
We've prepared a four-week webinar series to ensure your brand is completely prepared to weather the storm and vastly increase your overall revenue.
You'll gain access to the following sessions:
July 22, 11-11:30 AM: The New Normal for Prime Day in 2020
July 29, 11-11:30 AM: Inventory Planning + Merchandising
August 5, 11-11:30 AM: SEO + Retail Readiness
August 12, 11 AM-12 PM: Digital Advertising Strategies + AMA
You can learn more about this webinar series here!
6/23 update
Social media advertising and COVID-19
Before Covid, the amount of time that U.S. adults spend on social networks was expected to plateau in 2020 and 2021 after doing the same in 2018 and 2019.
However, during the coronavirus pandemic, up to 51% of U.S. adults have been using social media more.
This trend is not expected to continue post-pandemic. eMarketer predicts that this trend will begin to moderate as we approach the end of 2020 and routines return back to how they were pre-pandemic (at least as much as possible), then proceed to visibly decline into 2021.
Only 9% of U.S. adults expect to continue spending more time on social media post-pandemic (compared to 17% of adults worldwide).
How ecommerce stores can take advantage of increased social media traffic during COVID-19
Does your ecommerce store take advantage of social media posts on top of ads to get more sales? Sprout Social recently conducted an analysis of the best times to post on Facebook, Instagram, Twitter, and LinkedIn based on user activity and engagement. Here's what they found:
Facebook
Pre-Covid: Wednesdays from 11am-2pm were the best time to post.
Now Every day at 11am is a peak time to post compared to the rest of the day.
Instagram
Pre-Covid: Wednesdays at 11am and Fridays from 10am-11am were the best times to post.
Now: Mondays, Tuesdays, & Fridays at 11am and Tuesdays at 2pm are the best times to post.
Twitter
Pre-Covid: Wednesdays and Fridays at 9am were the best times to post.
Now: Fridays at 7-9am are the best time to post, with activity peaking at 9am.
LinkedIn
Pre-Covid: Wednesdays from 8-10am & at noon, Thursdays at 9am & from 1-2pm, and Fridays at 9am were the best times to post.
Now: Wednesdays at 2pm, Thursdays from 9-10am, and Fridays from 11am-12pm are the best times to post.
6/18 update
Walmart tests store without cashiers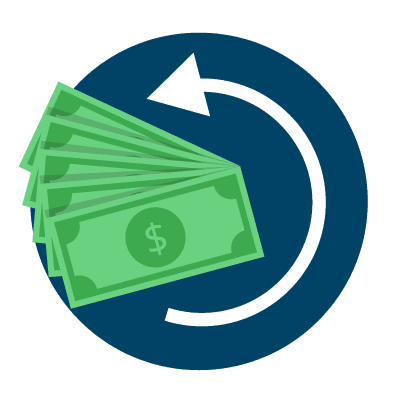 To both help speed up checkout times and prevent the spread of coronavirus by limiting human interaction, Walmart is testing a store without any cashiers or conveyer belts at checkout lines. If the experiment at the Fayetteville, Arkansas location is successful, Walmart may test the concept at additional locations.
In response to COVID-19, Walmart has already integrated a touch-free payment system where customers can add money to their Walmart shopping app and use their phone to pay.
COVID-19 has played a large role in accelerating pre-pandemic trends. Retailers and restaurants have been testing cashierless checkout for many years with order kiosks and self-checkout options. The concept of Walmart's touch-free payment system is very similar to Apple Pay, which saw users increase from 67 million in 2016 to 441 million in 2019.
As ecommerce retailers continue to test new strategies and expand upon previous ones, the winners who see the most success will be the ones who test, test, test to figure out what works for their exact brand as opposed to trying to follow industry best practices.
6/16 update
Customer Acquisition to Retention: Now available on demand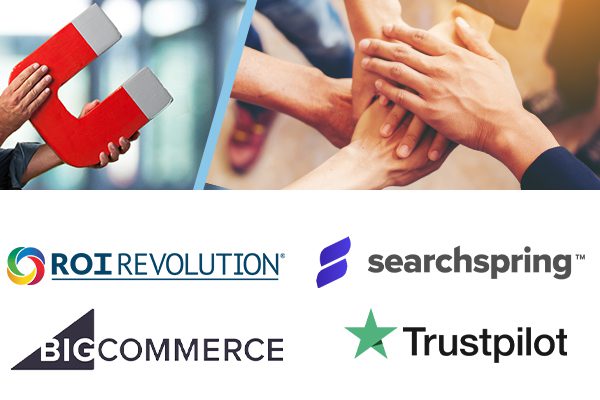 To address the pressing concerns of growing brands, we partnered with BigCommerce, Searchspring, and Trustpilot for a virtual half-day event all about creating a seamless customer journey to become an industry-leading force.
In this video replay, you'll access the following sessions:
Multichannel Acquisition Insights: Google, Facebook, & Amazon (ROI Revolution)
How to Convert Browsers Into Buyers (Searchspring)
The Power of UGC: Build Your Brand Reputation and Increase Conversions (Trustpilot)
Leveraging Headless Commerce to Level Up Your Site Experience (BigCommerce)
Want to dive even deeper into the current marketing landscape? Digital Commerce 360 is offering 30% off their 208-page analysis of the top 1,000 retailers and current ecommerce trends, as well as their database with more than 100 data points on each Top 1000 retailers. Download your report today and use promo code 1000ROI30 to get your discount!
6/11 update
COVID-19 ecommerce industry impacts
In a recent analysis of retail and online brands, Digital Commerce 360 found that brands that pulled back on marketing spend during COVID-19 are now seeing their online sales struggle. Brands that stayed on course with their spending have seen online sales steady out after an initial dip. Brands that aggressively pushed their spending are seeing unprecedented growth.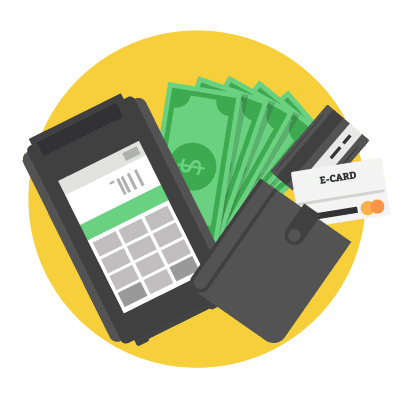 While looking at industry trends can be helpful in informing your strategy, it's also important to look at how channels are performing within different categories. Wholesale and retail channels in general are underperforming during this time in any industry. During this time, retailers who were able to double down on their direct-to-consumer initiatives instead of leaning more on brick-and-mortar stores and wholesale have seen online sales growth.
Focusing on ecommerce and D2C in a way that allows for a mix of both retail and online sales is how most brands are finding success during the time of COVID-19.
These growths and declines have been happening while consumer discretionary spending has dropped over 50%. With consumers spending less on transportation, travel, restaurants, and childcare in light of coronavirus, and strong discounts and ad placements being placed near essential items being sold online, non-essential ecommerce has continued to fare well despite this dip.
6/9 update
COVID-19 ecommerce industry impacts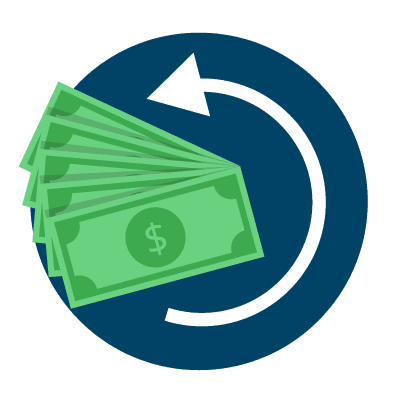 As COVID-19 continues on, ecommerce impacts continue to fluctuate depending on the industry. Around the end of March, the top five categories for YOY page view growth were:
Business & industrial
Toys & games
Food, beverage, & tobacco
Office supplies
Health & beauty
By the end of April, however, these top categories saw a significant change:
Toys & games
Arts & entertainment
Sporting goods
Animals & pet supplies
Business & industrial
Looking at YOY order count growth can provide an additional helpful perspective, and similar to the data above, these industries also changed from March to April. Around the end of March, the top five categories for YOY order count growth were:
Food, beverage, & tobacco
Sporting goods
Business & industrial
Software
Health & beauty
At April's end, these top five categories became:
Hardware
Sporting goods
Vehicles & parts
Business & industrial
Arts & entertainment
The coronavirus pandemic has been filled with fluctuations and general unpredictability, and the impact COVID-19 has had on different industries is no exception. We'll continue to keep you updated here with the latest COVID-19 and ecommerce news. You can also dive more into the research done by Bazaarvoice on COVID-19 industry impacts here.
6/4 update
Racial inequality and COVID-19
On top of racially charged police brutality, Black people in the U.S. have also faced higher rates of mortality and joblessness related to COVID-19. For every 100,000 people, 55 Black Americans have died from coronavirus compared to 25 Latinx Americans, 24 Asian Americans, and 23 White Americans.
In other words, the coronavirus mortality rates of Black Americans are more than twice as high as other races. In fact, in Chicago, Black Americans have made up 68% of coronavirus deaths, while the city's Black population is only around 30%.
Centuries of discrimination and inequality in America play a major role in this and have led to fewer available resources for Black people – resources that have been much more easily accessible to White people, especially resources related to financial security and health. This lack of resources has contributed to Black people making up a disproportionate share of low-wage essential workers who have had to keep working during the pandemic, despite risks to their health. This helps to explain the disproportionate amount of deaths, and also the inherent racism built into the United States' socioeconomic system.
Further, the median White worker makes 28% more than the median Black worker. This racial wealth divide has exceedingly grown over the past several decades. The median White family has 41 times more wealth than the median Black family.
You can visit inequality.org to learn more about racial economic inequality.
Black-owned small businesses in the wake of coronavirus
Black-owned small businesses have faced a disproportionately negative impact from coronavirus. The number of working Black business owners has fallen by 40% compared to the 22% drop across all demographics. Additionally, the Center for Responsible Lending estimates that 95% of Black-owned businesses had a slim chance of receiving a loan in the first round of the Paycheck Protection Program, which was created to help small business owners during the pandemic.
Black people have faced excessive difficulty starting and maintaining a small business in the first place. According to the 2018 Small Business Credit Survey, large banks approve around 60% of loans sought by White small business owners and just 29% of loans sought by Black small business owners.
You can visit McKinsey's report on how COVID-19 has impacted minority-owned businesses here to learn more. You can also visit supportblackowned.com to locate and donate to Black-owned small businesses near you.
6/2 update
COVID-19 and ecommerce long-term impacts
In light of coronavirus, nearly one-quarter of shoppers are looking for contactless payments or delivery options, with 36% of shoppers saying they won't return to brick-and-mortar stores until a vaccine is available, according to a recent survey of 3,558 consumers from Salesforce Research.
The amount of consumers who are shopping online has been steadily increasing throughout the pandemic, with 44% of respondents conducting more of their shopping online in mid-May – an increase from 42% two weeks earlier. Even after COVID-19 effects subside, 68% of U.S. shoppers expect to continue buying essential goods online. This is especially true for Gen Z and Millennials, 73% of whom fall into this category compared to 69% of Gen X and 57% of Baby Boomers.
Online shopping is slightly more prevalent among high income households during the COVID-19 pandemic, with 71% saying they see more online shopping in their future and 65% of lower income households saying the same. Coronavirus is also expected to impact back-to-school and holiday shopping, with consumers across all income brackets saying they expect to spend less during these seasonal times than in 2019.
Uncommon Goods sells face masks, donates 100% of profits for COVID-19
Online marketplace Uncommon Goods is donating 100% of the profits of its rainbow face coverings to NYC Health + Hospitals.
These washable masks were all made in New York and designed by children ranging in age from one to 11 years old. The masks come in sets of two, each with a label that has a big, positive message like "lift others up" and "keep smiling."
There are three designs to choose from and the full $25 will go to NYC Health + Hospitals, an organization that provides essential inpatient, outpatient, and home-based services across New York City for trauma care, mental health services, primary care, long-term care, and more.
The masks can be found on the Uncommon Goods website here.
5/28 update
Amazon's coronavirus testing efforts
The same team who developed the Amazon Kindle e-reader, Echo smart speaker, and Fire TV stick is in the initial stages of building a robust COVID-19 testing network. Amazon's plan is to build out robust internal testing labs to test its workforce for coronavirus.
The multi-state medical testing network would aim to fly samples from Amazon warehouses around the U.S. to a central hub in Hebron, Kentucky, where Amazon's main air freight hub is located. There are currently job listings for microbiologists, medical researchers, legal roles, and design engineers to assist with the development of this project.
This development comes as part of Amazon's $4 billion commitment to dealing with the effects of coronavirus. Funds will also be allocated toward providing personal protective equipment (PPE) for Amazon warehouse workers, cleaning of facilities, and increases in hourly wages. The ecommerce giant's robotics group is also working to make face shields for frontline workers, roving bots that emit disinfecting UV light, and sorting machines that cut down on human contact.
Optimizing your paid and organic channels during COVID-19
Paid and organic search are the digital duopoly for audience acquisition that can transform your brand into an industry-leading force. To help you make the most of your paid and organic efforts, we partnered with the experts at Digital Commerce 360 to show you strategic insights to optimize and strengthen both channels in a webinar last week. A replay of that webinar is available now! You'll learn:
Underutilized PPC customer acquisition strategies to increase revenue at a profitable return.
The hidden levers to SEO domination and the metrics to effectively track and monitor your performance.
Client success stories from brands just like yours showcasing the tremendous impact of a paid + organic advertising strategy.
Expert insights from Don Davis, Editor at Large for Digital Commerce 360, on the state of paid and organic search and how the Digital Commerce 360 Top 1000 is adapting.
It's time to take your SEO and PPC efforts to the next level. Watch the video today!
5/26 update
Walmart's ecommerce during coronavirus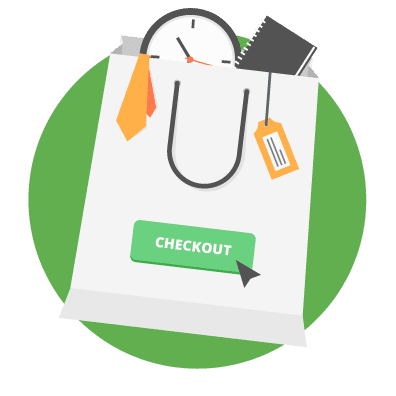 Largely due to online grocery orders, Walmart's ecommerce sales increased by 74% last quarter – revealing an area where Walmart has ample room to compete with Amazon. After seeing around 25% year-over-year sales growth for U.S. ecommerce in 2018 and just over 40% in 2019, Walmart has seen 74% YOY growth so far in 2020.
Walmart CEO Doug McMillon says that Walmart has seen four times as many new customers trying their pickup or delivery services, many of whom are becoming repeat customers.
Even with Whole Foods under its belt, it's hard for Amazon to compete with the 3,200 Walmart locations that offer in-store pickup compared to the 150 Whole Foods.
Walmart is also fighting Target for the ecommerce spotlight, with both companies' online sales surging during Q1 2020 as a result of coronavirus. Comparable sales surged 10% for Walmart from February to April 2020 and 10.8% for Target. While Walmart's 74% ecommerce growth is impressive, Target's ecommerce has surged 141% during the COVID-19 period.
Impact of COVID-19 on SMBs
According to a recent survey by global payments network Veem, 81% of U.S. small businesses expect to feel long-term impacts from COVID-19, with 87% preparing for economic slowdown.
More than one-third of the small- to mid-sized businesses surveyed say they're pivoting their supply chains during this time, with around 25% investing in new technology or aligning their IT systems in some way in response to the COVID-19 pandemic.
A key pain point for SMBs has been liquidity. 52% are cutting operational costs, with 54% freezing hiring.
The three SMB industries most impacted by coronavirus are personal service, hospitality, and retail. SMBs in the telecommunications, professional services, and life science industries are feeling the least negative impact from COVID-19. Other heavily impacted SMB industries include education, financial services, and retail.
5/21 update
COVID-19 industry updates: automotive, apparel, & gaming
The automotive industry has seen a 42% increase in online revenue since March, compared to 9% this time last year. In paid search, the average cost per click of a digital automotive ad has dropped 31% year-over-year. Looking at the beginning of May versus the beginning of March, conversion rates on ecommerce automotive websites have increased 11.1%. In the last week of April, automotive ecommerce revenue went up 61%.
The apparel industry has struggled throughout the pandemic as consumers choose to spend their discretionary income in sectors deemed "essential." Apparel sales are continuing to decline, with U.S. retail sales dropping almost twice as much in April compared to March. Some areas in retail are performing better than others, with U.K. luxury apparel brand Browns seeing a 70% increase in loungewear sales during the COVID-19 period. The fashion industry as a whole is expected to face a 27-30% drop in global revenue as a result of coronavirus.
While the casino industry faces devastating numbers, at-home gaming and puzzling retailers thrive. As one of the leaders in the casino industry, Caesars is experiencing a daily cash burn of $9.3 million. Despite furloughing 90% of their North American employees, Caesars will soon begin a phased reopening of some of its properties. Contrasting in-person gaming, board games and puzzles spiked 240% and building set sales are up by 59%. While puzzle retailers are benefiting from their huge increases in sales, many of their manufacturers are only working at 40% capacity, making meeting that demand very difficult.
Paid search post-COVID-19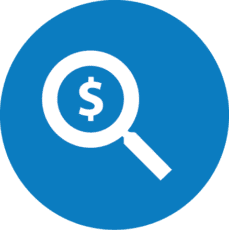 No matter your industry, if you work with Google Ads and Microsoft Ads, you've likely noticed COVID-19's impact on ecommerce search interests, buyer habits, and overall performance.
In the initial weeks of the unprecedented stay-at-home mandates, marketers felt like they were on shaky ground. The closings of brick-and-mortar stores presented an opportunity for digital commerce, but the rising unemployment rate created uncertainty in whether or not commercial and consumer product sales would come to a screeching halt.
After a couple of weeks, it became clear that consumers were depending more on ecommerce than ever before for essential and non-essential items alike (everything from face masks and gloves to puzzles and children's swing sets).
How will your paid search performance be affected once daily consumer life has returned to a level of normalcy? To help you answer that question, we've compiled a short list of tips for making the most of the inevitable shift in competitive landscapes, buying behavior, and consumers' renewed confidence in brick-and-mortar after the peak of lifestyle disruptions caused by coronavirus. Dive deeper here!
5/19 update
Amazon debuts digital storefront for fashion designers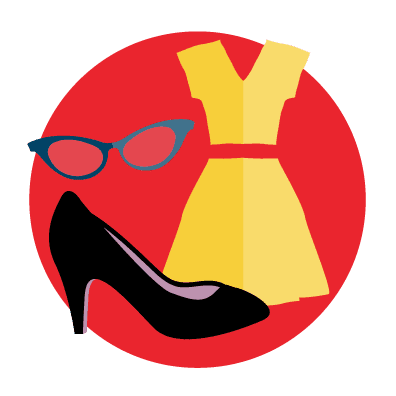 In partnership with Vogue and the Council of Fashion Designers of America, Amazon is launching a digital storefront where shoppers can purchase luxury goods from independent designers.
Common Threads: Vogue x Amazon Fashion is aimed at providing relief to high-end designers who have suffered greatly from the cancellation of fashion weeks globally. The partnership also benefits Amazon greatly. Many high-end designers have avoided Amazon for fear of being associated with inferior or ordinary products, so this pandemic is pushing them into agreements that they may not have considered under normal circumstances.
Amazon is also showing their generosity by donating $500,000 to the Common Threads grant program, which raised over $4 million in their first round of fundraising. This program was developed to help support designers, retailers, and garment manufacturers during this period of plummeting demand.
While some consumers may be excited about the easy access to luxury goods, others may be skeptical about purchasing high-ticket items on the ecommerce website.
Google Business COVID-19 updates
At the beginning of April, Google My Business created an option for businesses to post updates specific to COVID-19. Businesses should be aware that these updates may replace standard Google Posts, which could impact local SEO strategy.
If you use a lot of Google Posts as a part of your local SEO strategy, consider deleting the COVID-19 posts or updating them to include the same information as your standard posts.
In March, Google stopped displaying new business reviews in Google My Business. Early this week, new reviews started showing up. This included backfilling old reviews during that suspended period as well as new reviews since the suspension was lifted. These reviews will be important to check because they may comment on how businesses are functioning during this crisis, for better or for worse.
5/14 update
Amazon works to catch up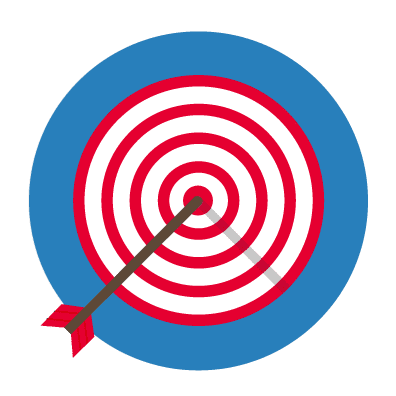 On Sunday (5/10), Amazon lifted restrictions that limited the amount of inventory suppliers could send to Amazon warehouses. They also have addressed long delivery times for nonessential products. Some delivery times that stretched weeks have been shortened back to days.
With quick delivery a central part of Amazon's competitive advantage, fixing these times is essential for customer retention. Amazon received 800,000 negative reviews in April – double the amount last April. Despite Amazon's rapid hiring, demand has been a challenge to keep up with.
During the worst weeks of April, many shoppers turned to competitors Walmart and Target for curbside pickup, a more immediate option than what Amazon could offer. While it is unlikely that these shoppers will turn away from Amazon permanently, the expedited change in habit may lead them to spread their spending across these huge retail options in the future.
Walmart and Target have been working tirelessly to challenge Amazon's online presence and may benefit in the long run by converting loyal Amazon shoppers into repeat customers for themselves.
Social media advertising in Q2
As businesses are pushed to cut budgets, marketing has taken major hits. Advertisers pulling back spending have pushed social media ad prices to fall as much as 50%, while engagement has reached all-time highs.
For tips on taking advantage of this increased engagement, see our latest blog post, Facebook Advertising Strategies During COVID-19.
Some companies in technology, telecom, and CPG industries continued to spend on social media and benefited from the lower prices. While each industry will likely see different patterns in the coming months, CPMs are predicted to remain low throughout Q2 and into Q3.
The overall economic health of the U.S. will play a role in dictating CPM levels, while industry-specific CPM levels will likely depend on the elasticity of the industry and how well the industry aligns with consumer needs post-pandemic. Marketers simply can't prepare for all the possible outcomes of the coming months. What they can do is make decisions that set them up to be agile and ready to move quickly and efficiently in an unpredictable market.
5/12 update
B2B sales challenges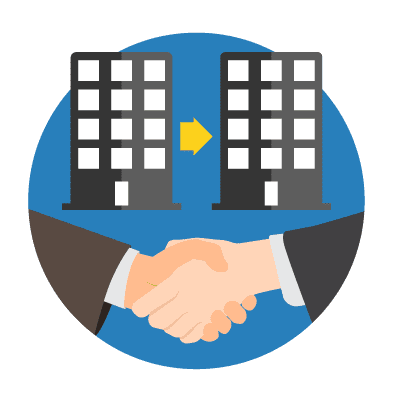 With COVID-19 decreasing overall economic activity, many businesses are experiencing budget cuts. This can often lead to the end of partnerships with B2B companies, and can certainly reduce opportunities available to B2B sales teams.
When asked what their biggest struggles are during this time, B2B teams' top answer was customers postponing purchasing decisions. This puts salespeople in a limbo that is a struggle to fight against. Unless sales people can prove their services will help a business weather this storm better or recover more quickly, they will find it hard to close sales.
This leads right into salespeople's biggest fears about the future of business development: the lack of budget available to buyers. This is closely followed by losing more deals due to the pandemic.
Based on all of this data, most (about 2/3 of) sales teams have low confidence that they will hit their sales targets this year. While B2C businesses will hopefully start recovering in the coming months, B2B recovery will likely take longer to bounce back. Businesses will likely wait till they are more financially stable before opening budgets back up for B2B partnerships.
Google's update on consumer interests
Google is launching a new Rising Retail Categories tool on Think With Google. It will surface fast-growing product categories in Google Search, the geographical locations they're growing in, and the queries associated with them. The data will be updated daily.
Considering the fast-changing digital landscape brought on by the coronavirus, these daily updates will be a huge boost for businesses trying to stay informed.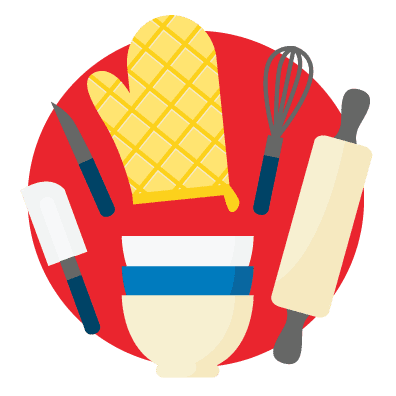 These insights can be used to better inform content creation, promotions, or even product ideas. This month's surging categories feature sewing machines and baking materials. So, a craft company may consider promoting sewing machines on their homepage or a home goods store may discount cooking supplies.
If businesses create content that appeals to these searches, it may also be an asset to their ranking on SERPs, which can have an effect lasting longer than promotion itself.
5/7 update
Prime Day deals deadline extended
Amazon has finally announced that they will be accepting Amazon Prime Deals until June 5th. Prior to this announcement, the deadline remained May 8, despite the postponement of the shopping holiday itself.
This will come as a big relief to sellers and vendors, as predicting inventory and profitability months in advance is highly complicated during the COVID-19 crisis. Additionally, since Amazon has yet to announce a finalized date, it's possible the event will be moved again.
While this is great news for vendors and sellers, Amazon has suspended other Amazon deals until further notice. This means that deals that Amazon has already approved will still run, but no new deals will be accepted.
Many sellers had planned deals to coincide with upcoming holidays such as Mother's Day, but those deals were rejected by Amazon. Many retailers are pivoting to offer heavy discounts on their .com sites to compensate for the absence of promotions on Amazon.
Amazon has offered no clear reason why they've stopped accepting new deals or an end date for this limitation.
Facebook introduces Messenger Rooms
Pairing with our update from Google on Tuesday, Facebook has also released an app to rival Zoom. Messenger Rooms is very similar to Zoom, but differentiates itself by focusing on personal meetings rather than professional.
Currently, rooms can be created for free within Messenger or Facebook, but they will soon be available in Instagram, WhatsApp, and Portal, as well. Rooms accessible to a user will also be visible on their News Feed, Groups tab, or Events menu.
With Facebook Messenger already being used by 44% of adults to talk to friends and family, Messenger Rooms has a good foothold to compete with Zoom.
Facebook will also be incorporating augmented reality (AR) features from Messenger into their new app. Users will be able to use filters on themselves while in the rooms and will soon be able to use immersive 360-degree backgrounds from iconic locations. As of now, Messenger Rooms won't feature ads.
5/5 update
Updates from Google
Google Meet free to all users
Over the next few weeks, Google will be releasing their video meeting tool, Meet, to all users for free.
With COVID-19 spawning the surge of video conferencing tools, Google is hoping this change will help them better compete with their direct competitor, Zoom.
While Zoom and Meet both have screen-sharing capabilities, real-time captions, and a tiled layout, there are some differences between the two platforms. The biggest difference is that Meet users must have a Google account to participate in meetings. While this does add more friction, it won't be a big barrier for most people. Google stands by this requirement because it allows for a safer platform by running in the browser.
It also addresses one of the biggest issues Zoom has been facing: Zoombombing. Meetings all over the world, from AA groups to government gatherings, have been impacted.
Currently, the only limit to Meet is that meetings can't have more than 100 participants. After September, however, free accounts will be limited to 60-minute meetings.
With daily participants surpassing 100 million last week, Meet is likely to see a huge surge in the coming weeks.
The return of free shopping listings
While not completely related to the coronavirus crisis, Google has announced the return of free product listings to the Google Shopping tab.
With many brick-and-mortar stores closing, ecommerce strategy has inflated importance during this period. The opportunity for free, organic listings could be a huge asset to some retailers.
This change is a part of Google's long-term vision and was simply expedited by the crisis. The Google Shopping tab will now house paid ads at the top and bottom of the page, with free organic listings in the middle (similar to the main search results tab).
Google My Business impressions plummet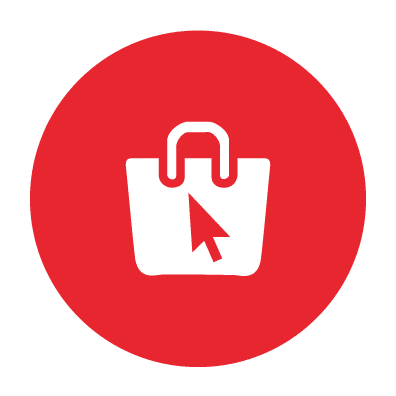 A study of over 80,000 listings found that impressions for Google My Business were down by 59% across all verticals. This indicates that no industry was spared from the impact of COVID-19 on their business listings.
While views have been decreasing week-over-week since late February, April has shown the views flattening out and hopefully starting to show growth again.
With impressions taking a hit, it is no surprise that clicks are also suffering. Total clicks are down by 37%, but clicks to visit a website or call a business were not as drastic (31% and 21%, respectively). Despite poor performance in most other categories, clicks to call restaurants have received a huge spike as consumers check to see if they are open for pick-up or to place orders.
4/30 update
Fashion, luxury, and "new essentials" amid the coronavirus crisis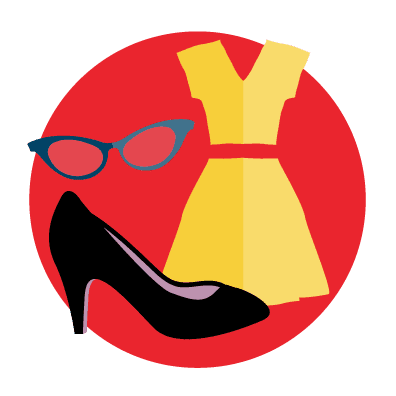 While fashion brands originally took a hit due to delivery delays and decreased discretionary purchases, the industry is starting to show signs of recovery. Transactions were up 23% last week and global sales are up 63% since the onset of the crisis. Luxury goods have also recovered slightly. Despite a 19% decrease in online traffic, U.S. sales have increased by 45%.
While this could be inflated by Mothers' Day (celebrated in the U.S. on the second Sunday of May), global luxury sales are also up by 21%.
The pandemic has defined a new category of goods called "new essentials." New essentials are products that help consumers feel more comfortable under stay-at-home orders. This includes office supplies, fitness equipment, cosmetics, housewares, home improvement, toys, and hobby-related products.
These goods account for almost 40% of all consumer spending right now. 30% of the total 40% is beauty and cosmetics. Both fitness equipment and toys/hobbies account for 29% of the new essentials spending.
As the world begins to revert back to old habits in the next few months, spending in this category is likely to decrease, but not completely disappear. We should soon see non-essential goods start to lift again, as well.
4/28 update
Amazon Vine suspended
On April 24, Amazon announced that Amazon Vine would be suspended until further notice. Amazon Vine is a program that invites top reviewers to post opinions on new or pre-release products. Reviewers are ranked and chosen based on various factors including recency, volume, and helpfulness of past reviews.
This news will affect vendors the most, rather than sellers, because they aren't allowed to directly contact customers to ask for reviews. Without the help of external review solicitation programs, it can be difficult for vendors to increase product reviews. This can hurt their ranking on Amazon's algorithm in addition to decreasing conversion rates.
One of our Amazon experts offered up four strategies for vendors to get reviews in lieu of Amazon Vine:
>Send a launch email to customers lists.
>Include package inserts reminding customers to review your product.
>Use affiliate marketing to increase traffic to your new Amazon product pages.
>Leverage Google and Facebook ads to send customers to your Amazon page.
Ecommerce orders continue to surge
Ecommerce order volume has increased by 50% compared to 2019. This surge, combined with disrupted supply chains, has led to an increase in shipping delays, as well.
Retailers are taking, on average, 1.5 days longer to fulfill orders. Supply chain disruptions are a result of factories being shut down, transportation methods being limited, and social distancing regulations slowing efficiency.
Larger products, such as furniture, have even larger delays. The fulfillment times for these orders have more than doubled in the past six weeks from 32 to 68 hours. These products are taking longer to fulfill because they are less often stored in inventory. While smaller products may only experience delays when being delivered to the customer, larger products may face delays from suppliers and during manufacturing processes.
Businesses that previously held large amounts of buffer inventory or diversified their manufacturing will be better positioned to succeed during this time and will hopefully recover faster in the upcoming months.
4/23 update
Shopify offers free tool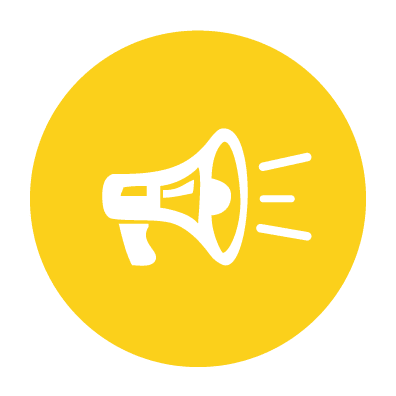 Last week, Shopify announced the global launch of Shopify Email, a new marketing tool to make email marketing easier and more accessible for businesses new to digital marketing. In light of COVID-19, Shopify is offering this tool at no charge until October 1, 2020.
With stay-at-home orders causing spikes in screen time, merchants who typically rely on offline avenues can take advantage of increased digital traffic by using email marketing to connect with their shoppers. With premade templates that can pull branded images, products, descriptions, and more directly from a merchant's store to create branded emails, Shopify Email makes communicating with shoppers more efficient and convenient – especially for marketing teams with already-strapped bandwidth.
These emails are perfect for communicating special promotions, changes in operations, or any other COVID-19 updates you want your customers to know about. Shopify Email also has the capability to track the results from each email in an analytics dashboard.
Increase in contactless payments
Another result of stay-at-home orders is a huge surge in demand for digital payment services. Italy, for example, has experienced an 81% increase in ecommerce transactions since the end of February. While these surges have been a challenge for payment platforms, many companies have contingency plans for high-demand events such as Black Friday or Prime Day, which have been vital to their success in handling huge payment volume.
Despite the success of payment processing companies so far, there are signs of the internet reaching capacity during this crisis. Netflix, YouTube, and Facebook have all agreed to reduce video streaming quality in Europe to avoid broadband congestion.
As we've seen with other shopping habits, the pandemic has triggered a change in behavior ahead of its time. Groups who may have been hesitant to convert to online payments before COVID-19 now use it as their primary option. Time will tell if this will be a lasting change in behavior.
4/21 update
Facebook's coronavirus efforts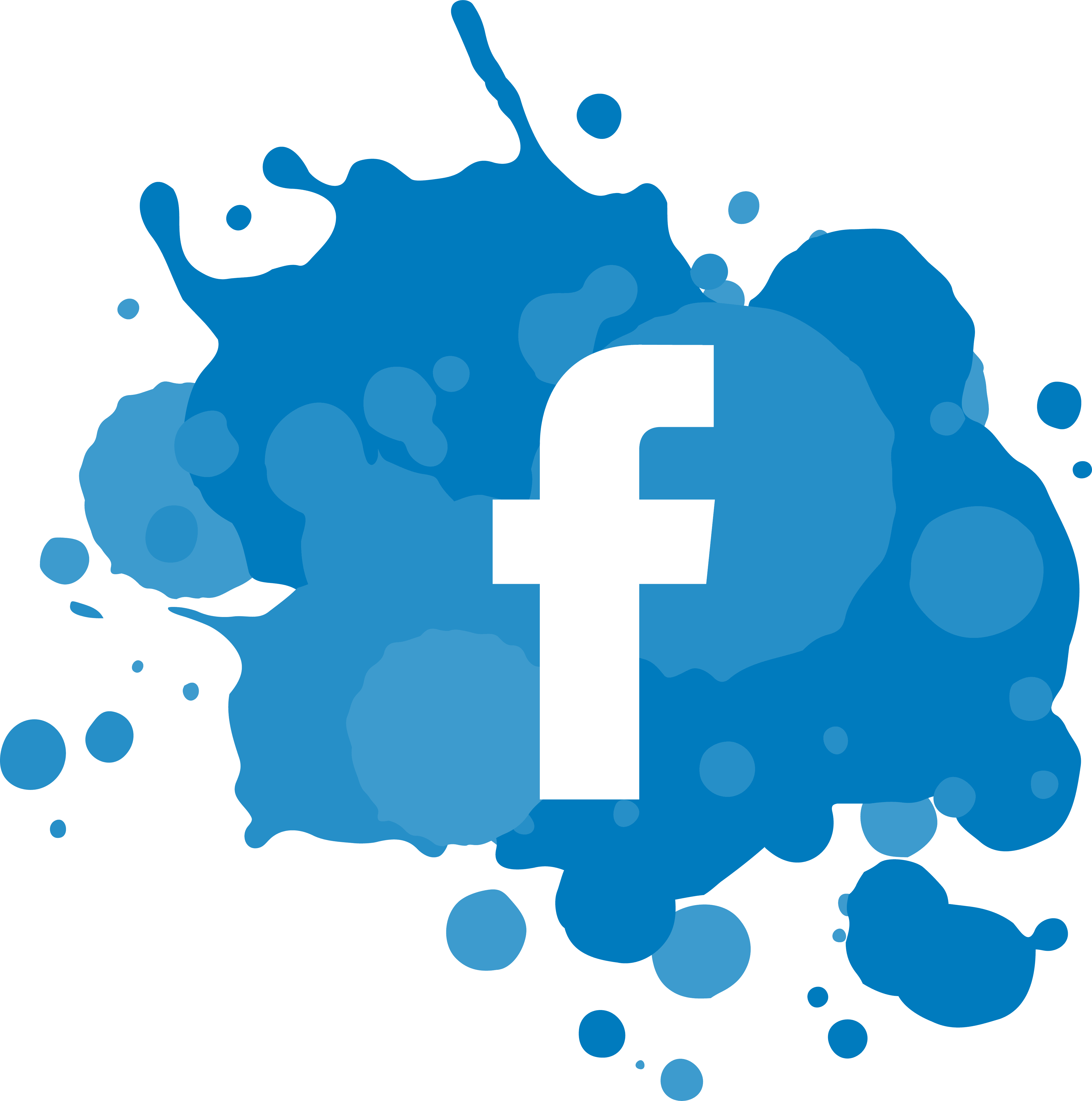 Facebook is partnering with researchers at Carnegie Mellon University to build an interactive map that shows the symptoms people are experiencing most around the United States, county by county.
Data will be collected based on Facebook users' self-reported symptoms to help identify "hot spots" where more supplies are needed and predict possible resurgence of the virus.
The data is built into an aggregate report that doesn't include individual responses, and the individual responses won't go to Facebook either.
On April 20, the survey was expanded internationally in an effort to get more accurate data on how many people have had the virus in each country. This is on top of an effort by Facebook to take down posts that get classified as harmful misinformation.
SEO coronavirus checklist
During the current coronavirus pandemic, the ecommerce landscape is changing rapidly. Consumer priorities have shifted in recent weeks in response to COVID-19, and this means that ecommerce brands need to react quickly and nimbly in order to maximize organic traffic and revenue.
At this moment in time, SEO is in a unique and opportune space because COVID-19 is forcing consumers to shift their buying habits to online. While we don't know if these changes will be temporary or long-term, we do know the immediate and lasting impact will be that more customers will move online for a greater percentage of purchases.
We've compiled a checklist of tips for SEO in the time of coronavirus. By continuing to invest in SEO efforts during this time, you are choosing to remain visible in the search results. This will pay dividends now, and tenfold when search demand returns to normal and we are no longer adapting SEO to coronavirus times. Find it here.
4/16 update
Amazon reopens shipping for nonessential items
Amazon has announced that they're reopening their shipping services for nonessential items. At the start of the outbreak, Amazon shut down this service to third-party sellers to prioritize products that would assist in the containment of the disease the most.
With sellers making up 58% of Amazon's sales, this announcement will offer a huge boost to the company. Each seller will still have limits on how much they can ship to ensure essential goods still have rooms in the warehouses.
Amazon is able to make this change partially due to the mass amount of workers they've hired for their distribution centers and delivery network. In the past month, they've hired over 100,000 people, and are looking to fill an additional 75,000 roles. These jobs are a great opportunity when so many other companies have had to furlough employees. These jobs will be temporary work, similar to hiring during the holiday period, and will likely not be sustained after the crisis subsides.
4/14 update
Consumer behavior changes
The New York Times has released two articles this month on consumer behavior during the pandemic, featuring informative, timely, and easy-to-read graphics for their readers. The first is on how consumers are searching and the second is on how consumers are spending. Here are some takeaways on how COVID-19 has affected internet behavior.
Activity on websites specializing in entertainment (Facebook, Netflix, and YouTube) is up. Their apps, however, are stagnant or decreasing. This points to an overall trend of mobile traffic lacking the boost that desktop traffic has received. With people spending the majority of their time at home, they are picking their laptops and desktops over the cell phones.
News and media sites have seen an uptick in readers as the search for updates on the virus continues. The media organizations who have seen the largest inflation are CNBC, The New York Times, and The Washington Post. Partisan sites, which have been popular in recent years, haven't experienced the same popularity as the non-partisan sites. It seems that the search for unbiased facts has overcome the need for opinionated takes.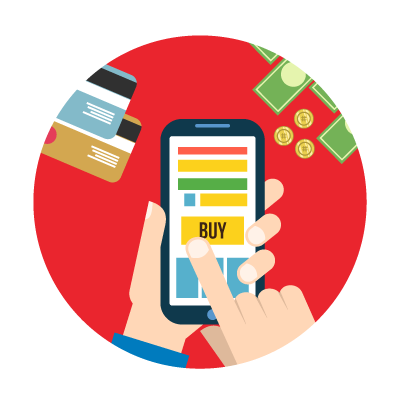 Zoom has become a worldwide phenomenon. Other services that have helped businesses transition to the home include Google Classroom, Microsoft Teams, VPN Super Unlimited Proxy, and Hangouts Meet by Google.
Another surprising habit change comes in the dumping of sports for gaming. Twitch.tv is up almost 20% while ESPN has dropped a whopping 40%. With no new events to draw in viewers, ESPN is suffering.
With internet gaming so popular this quarter, it's no surprise that Americans have increased their spending in that category, as well. Other increases in spending can be found for online grocers, food delivery, meal kits, alcohol, home improvement, and general merchandise and ecommerce.
Spend is, unsurprisingly, down in many travel-related categories, including cruises, airlines, and lodging. Other notable categories that have suffered include apparel, toys, arts and crafts, sporting goods, and book retailers.
Stay-at-home orders impact grocers
An industry that has seen huge increases in spending is grocery. As an essential good, this spike is expected. With stay-at-home and shelter-in-place orders being announced more frequently, here's how consumers are affected:
An essential retail store with less than 10,000 square feet must have less than 25% of its occupancy inside at one time.
An essential retail store that is 10,000 square feet or larger must have less than 10% of its occupancy inside at one time.
Lines will form outside of the stores, with people waiting approximately 6 feet apart.
Some grocers expect or even require shoppers to wear masks and gloves before entering.
4/9 update
Coronavirus exposes gaps in Amazon's regulation of their marketplace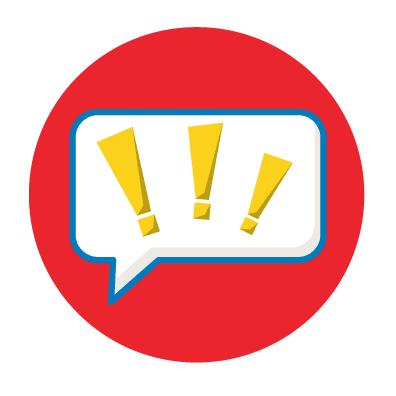 The problem of counterfeit goods isn't a new issue for Amazon, but the need to regulate and remove these goods is more important than ever. Hundreds and thousands of hand sanitizers, face masks, and other cleaning products have popped up on the sight claiming to prevent coronavirus.
More than one million products with similar suspicious or misleading claims were removed from the site in February alone.
One step Amazon took to discourage sellers from profiting off of the pandemic is banning sellers from bidding on keywords like "coronavirus" or "covid-19". While this was a good first step, sellers have easily worked around it by putting the false claims in images next to the products.
This avoids Amazon's algorithm from sweeping the product description and identifying the false claim.
A problem that goes hand-in-hand with false claims is sellers increasing their prices on cleaning products to gain from consumer panic. Amazon has suspended over 3,900 sellers for violating the Amazon Marketplace Fair Pricing Policy rejects offers that harm consumer trust, which these cases certainly fall into.
It seems that Amazon is fighting battles on all fronts. The gaps in the regulation of their marketplace have been exposed, their inventory is volatile, and they have order surges so high that they are looking to hire 100,000 people. To make matters more difficult, they must tackle these challenges while ensuring that they don't contribute to the spread of the virus. This period should prove to be Amazon's most challenging yet.
Upcoming virtual event: Driving Ecommerce Growth in the Wake of COVID-19
Staying up-to-date on this pandemic and its effects on ecommerce is a great first step in weathering the storm. But once the dust settles, businesses will need to hit the ground running if they want to recover from the impacts of COVID-19. ROI Revolution is hosting a free half-day virtual event to help you discover how to overcome the hurdles you're facing in the ever-changing online landscape.
Driving Ecommerce Growth in the Wake of the COVID-19 Pandemic will lead you in unifying your digital strategies to stabilize and grow your brand online. Virtual sessions led by our experts will include Embracing (or Salvaging) Your Amazon Efforts, Maximizing AI-Powered Campaign Technology, Enhancing Attribution Models to Make Every Dollar Count, and AMA With Experts in Digital Strategy.
Join us on April 30 from 10-1 to join your peers in being proactive, not reactive.
4/7 update
Amazon Prime Day postponed
With uncertainty in the air and Amazon operations strained, Reuters announced that Amazon will no longer be hosting its annual sales event in mid-July. The event is expected to occur sometime in August, but with future projections of COVID-19 variable, it could be even later.
While this delay may, in the end, help Amazon and 3P sellers by waiting to capitalize on the huge sales day until the economy lifts, it will put a big strain on inventory and revenue. The decision will leave Amazon with 5 million extra electronic devices and they are surely not alone in having inventory already prepared for the big day.
With small business sellers reaching more than $2 billion in sales last year, this loss in revenue will only exasperate the tough times that have taken over these businesses. This announcement was inevitable, but hopefully the summer will bring clarity and Amazon Prime Day 2020 will be bigger than ever.
Inspirational brands
While the share of bad news seems to overwhelm the good these days, the pandemic has also brought about many inspirational stories of brands and businesses contributing to aid efforts selflessly. In an article published on April 8, 2020, we share some of those stories. Here's an excerpt:
"Crocs is donating 10,000 free pairs of shoes a day to healthcare workers. While any shoes would help healthcare workers, crocs are especially helpful because of their easily cleanable rubber material. JanSport, a heritage backpack brand, is also giving away their specialized products. Their initiative plans to donate 10,000 packs of food to the World Central Kitchen to compensate for students who lost their free meals with school closures.
With a lot of businesses closing their physical offices, one firm in Atlanta is doing something rather creative with their stock of supplies. By founding the Toilet Paper Exchange, the marketing firm has found a way to donate their stock of toilet paper to those in need and has offered to help other organizations with the distribution of their excess."
For a recap of how COVID-19 progressed through Q1, please visit our infographic where we outline the impacts of coronavirus on global communities and ecommerce.
4/2 update
COVID-19 webinar replays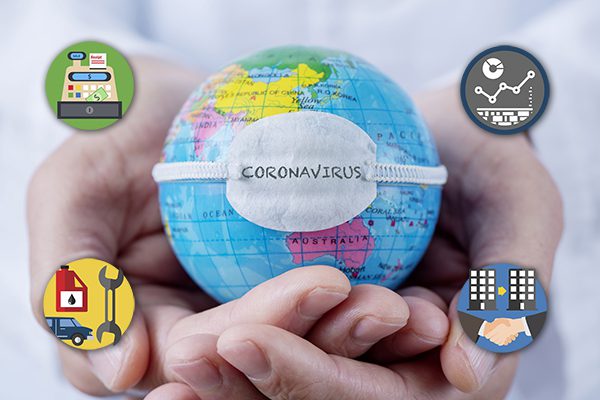 Over the past few weeks, we've hosted two virtual events to help you navigate these uncertain times.
In our Paid Search Trends in the Coronavirus Climate webinar, we analyzed past trends & data and offered strategic advice to help guide your brand through this challenging period. You'll uncover how to stay agile with your advertising budget and what long-term paid search strategies you can implement to overcome short-term market pitfalls. Watch it here.
Next, we hosted COVID-19, Ecommerce, and Your Brand, a live, interactive roundtable discussion answering the top questions on the minds of brands and marketers. In this replay you'll uncover strategies to combat supply chain disruptions, low-risk campaigns to maintain and gain market share, and the live answers to viewer's questions. Watch it here.
Small business assistance
Support from Google
In an attempt to alleviate financial pressure on small and medium-sized businesses (SMBs), Google is giving away $350 million in ad credits. These credits will be given to SMBs that have been active since January 2019. The credits can be used until the end of 2020.
Google hopes this will help provide stability to SMBs in a time when their local communities may not be able to make use of their products or services. Eligible SMBs will see a credit notification appear in their Google Ads account in the coming months.
Support from the government
As part of the $2 trillion coronavirus stimulus package, the U.S. has reserved a much-needed $370 billion for small businesses loans. The loans, backed by the Small Business Association, can be used to pay for basic expenses. Additionally, owners would not have to repay portions that were spent on paying employees, a mortgage, rent or utilities.
Adobe releases 2020 Digital Economy Index
Adobe's 2020 Digital Economy Index analyzes trillions of online transactions across 100 million products in 18 categories. Here are some of the top insights Adobe uncovered:
Digital purchasing power has increased by 20%.
Computers and monitors have seen a 40% increase in average daily sales comparing March 1-10 to March 11-25.
Fitness equipment has seen a 55% increase comparing those same periods.
From January 1-March 11, non-perishables have increased by 87%.
During that same period, virus protection products (gloves, masks, hand sanitizer, etc.) have increased by 807% and over-the-counter cold/flu drugs have increased by 217%.
3/31 update
"The Dow is now up 20% from its coronavirus sell-off low reached on Monday." – CNBC
Conversion optimization during COVID-19
Is consumer behavior in the current crisis an indicator of things to come? Short answer: Yes.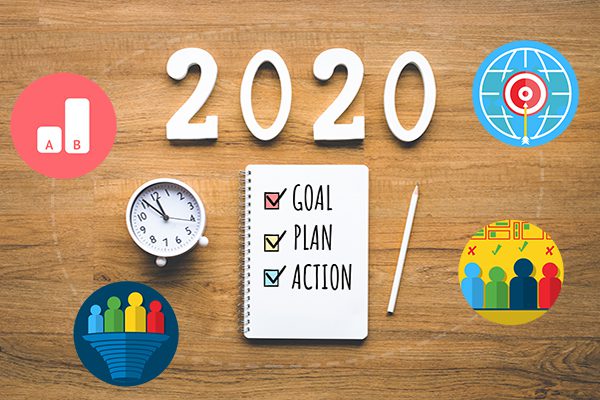 By utilizing specific statistical methods, testing micro-conversions like add-to-cart events or PDP views, and iterating on and expanding winning tests, you can test faster than your competitors and stay ahead of the curve.
Whether your industry is being affected positively or negatively by the crisis, it is more important than ever to be correctly managing your on-site testing program.
Our latest blog article on keeping up your digital marketing in this crisis covers how to win new customers and retain existing ones over the coming weeks and months by utilizing on-site testing to optimize your messaging and site experience. Our website optimization service lead, Brandon Howell, guides you through the best tips and strategies for conversion optimization in this crisis.
Travel industry updates
The travel industry is seeing some of the biggest hits from COVID-19 as fears and restrictions around travel grow. While some of the statistics are shocking, experts believe once the crisis subsides, the travel industry will recover – starting with local tourism.
The bad:
Global airlines stand to face a $113 billion hit if the coronavirus continues to spread.
Hotel occupancy dropped by over 24% year-over-year for the week of March 8-14, with revenue per available room down more than 32%.
Carnival Cruise Line's stock is down nearly 60%, with Royal Caribbean and Norwegian down over 70% in the past 30 days.
The good:
The canals of Venice have become clear for the first time in centuries. Perhaps in the future cruises will decrease and this may be maintained.
Pollution around the world has dropped dramatically: According to NASA, nitrogen dioxide levels across eastern and central China have been 10 to 30 percent lower than normal. Since Italy went into lockdown, nitrogen dioxide levels in Milan and other parts of northern Italy have fallen by about 40 percent.
While the US is behind both these countries in terms of stay-at-home orders, we are already starting to see the effects of those orders in places such as Los Angeles, Seattle, and Atlanta. The maps on this site compare the pollution levels between March 2019 and March 2020.

Source: European Space Agency
Amazon update
Fulfillment by Amazon (FBA) provides warehousing and shipment services for third-party sellers. FBA, in addition to Amazon's larger vendor shipment services, will be suspended through April 5th to allow Amazon to prioritize "household staples, medical supplies, and other high-demand products."
Amazon is prioritizing products associated with childcare, health and household, personal care, grocery, scientific supplies, and pet care.
The program is predicted to end on April 5th, but as the pandemic progresses, the limitations may continue.
Sellers continue to have the option to sell their goods and fulfill the shipments themselves.
Tech update
The demand for faster downloading speed is higher than ever. With a 75% increase in bandwidth demand from March 8 to 15, the rollout of 5G is being expedited.
VPN usage is up by 34% and video bandwidth usage is up 12%.
Last week web traffic was up 22% and voice usage was up 25%.
5G can also better support the development and running of apps that take and monitor temperatures.
Due to the impact of COVID-19, television and streaming services are also seeing a massive surge in consumption.
3/25 update
Advice from Google
In this time of constant change and uncertainty, it is essential to keep your business information up to date. Whether you're reducing hours to help your staff or closing down completely, make it clear to your customers. In addition to updating your website, you should also update your Google My Business profile, which many consumers solely rely on when searching via Google or Google Maps.
Whether your hours or business operations are changing or not, you should make some sort of notice on your site so your customers know they are receiving up-to-date and relevant information from your business.
Here are some actions you should consider taking:
Update your business hours on your website and on your Google Business Profile.
Clarify what extra precautions your business is taking to ensure the health and safety of your employees, customers, and community.
Share if you are providing any new or extra services to the community.
If you are experiencing delays, be transparent about what kind of expectations your customers should have.
Add a new tab or bold header to your home page where consumers can easily find all information related to COVID-19 and your business.
3/23 update
Ecommerce shutdowns
When COVID-19 first started showing its effect on the United States, it primarily affected brick-and-mortar businesses. In the states that have issued shutdowns of nonessential operations, we are now seeing equitable shutdowns of ecommerce operations. The ecommerce sites shutting down for the foreseeable future include fashion brands Reformation, Marysia and The Frankie Shop, and retailers TJ Maxx, Marshalls, Victoria's Secret, and HomeGoods.
Retailers experiencing a shopping surge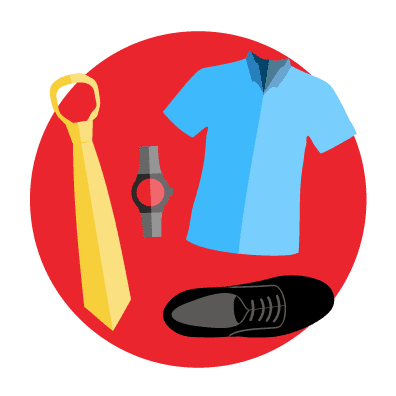 On the other side of these closures stand grocers, big-box stores, and electronic stores that are seeing huge boosts. Walmart has responded to this increased consumer need by raising entry-level wages for workers by $2. Walmart hopes this will help them manage the shopping surge and more properly reward their workers for the hard work they're doing. Walmart's rivals, Amazon and Target, have also increased pay and hiring to help manage their own respective surge in orders.
Despite the rise in sales to stores like Best Buy, Target, and Walmart, retail is suffering. Retail associations are pleading with the Trump administration for relief. They specifically are asking policymakers to lend a helping hand to the retail workforce and provide liquidity to retailers throughout the crisis.
Corona pushing industries and regions to ecommerce
The auto industry has been highly dependent on the in-person sales experience up until this crisis. In an attempt to combat the immense drop in car sales that China saw, dealerships are testing out ecommerce capabilities. Select dealerships are making the following changes to adapt to social distancing needs:
Introducing one-on-one appointments in-person
Leveraging their large showrooms to allow for social distancing
Adding new services to their online sites
Allowing test-drives at the home or office
Offering at-home vehicle delivery
As with many of the changes in shopping the coronavirus is bringing, we may see these offerings stick around even after the crisis is over.
3/20 update
Upcoming virtual events
In times of strife, business must adapt and think to the future to survive. In an effort to help you maneuver in this uncertain period, we are tackling the toughest questions in two live, interactive discussions.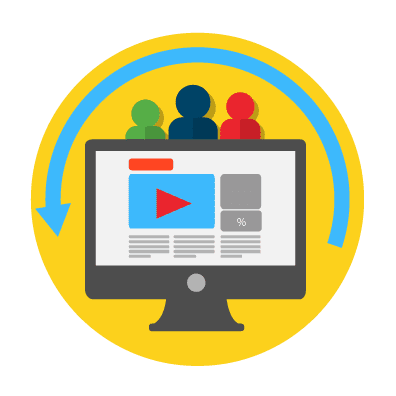 The first webcast, The State of Paid Search in the Coronavirus Climate, wrapped up at 2pm on March 25th, but you can still register to watch the replay! The video will analyze past trends in paid search and offer strategic advice to help your brand navigate this challenging period. It will be focusing on staying agile with your advertising budgets and what strategies you can embrace to overcome short-term market pitfalls.
The second webinar, COVID-19, Ecommerce, and Your Brand, will take place on April 1st at 2pm and is the best place to get all your questions regarding COVID-19 and your business answered LIVE. In addition to answering your questions, we will cover supply chain disruptions, revenue-boosting campaigns, and how to thrive once this crisis subsides.
3/19 update
Instances of innovation
Every week reveals more drastic and unprecedented impacts resulting from COVID-19. While not all of these impacts have a silver lining, we have seen many companies react to setbacks with fantastic, innovative solutions. Here are some of the top cases.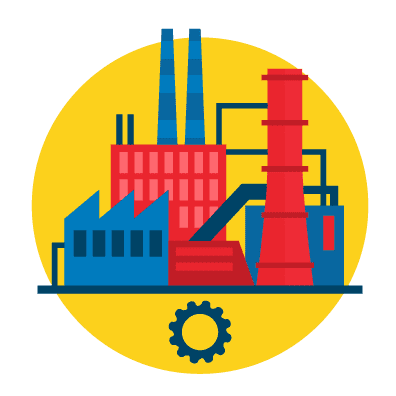 One real estate developer, Evergrande Real Estate Group, retrained their offline sales force to use virtual reality and social media to engage customers. This has allowed them to provide a positive boost to the economy in its time of need and also allows customers to continue to make decisions and payments to benefit their future. These strategies may benefit them beyond this crisis allowing them to better serve their customers.
Another example is the grocery industry in general. Grocery delivery services have shown record sales growth as a result of social distancing efforts. Customers who may never have shifted to mobile grocery shopping, including senior citizens, have abandoned strict habits and converted with ease.
Again, this change of habits may never have occurred without the need for isolation, but after the crisis, the habits may remain.
3/12 update
Strain on events
As traveling fears grow and countries like Italy extend travel restrictions, marketing events across the globe are feeling the impact.
Many major in-person events are being postponed, canceled, or virtualized after the Centers for Disease Control and Prevention recommended that all businesses cancel non-essential company travel.
This recommendation is being taken seriously. Facebook canceled F8, its largest event of the year, which was to take place in May. Google transitioned its Cloud Next 2020 conference to be held online, and Adobe did the same with their annual Adobe Summit conference. Additional canceled conferences include Mobile World Congress, South by Southwest, Shoptalk, Shopify Unite, and Google I/O, among many more.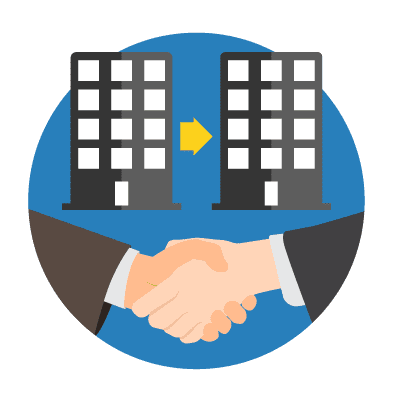 At the beginning of 2020, 41% of marketers said they would be increasing their event budgets this year. On top of that, 53% of marketers consider in-person events and tradeshows the best way to drive engagements and conversions.
From an events perspective, coronavirus has the potential to have a lasting negative impact on budgets, revenue, and sales for the rest of the year.
In fact, according to eMarketer, the total loss from canceled events will surpass $500 million.
That being said, all is not lost. If you have in-person events coming up this year, prepare now for the possibility that they'll turn into virtual events. Create additional copy to reflect that the event is virtual, alert your attendees immediately of any changes, and make sure you have all of the tools necessary to conduct a virtual event.
Be proactive, not reactive, in how you pivot to a digital event.
Additionally, being forced to cancel events provides an opportunity for marketers to analyze just how effective events are for their business. Do virtual events actually perform better than in-person events? Are in-person events worth the heavy time and money investments they require, or do they outperform virtual events for your specific business?
Be sure to measure everything so that you can accurately analyze the true impact of events on your brand and make informed decisions moving forward.
Influx in online shopping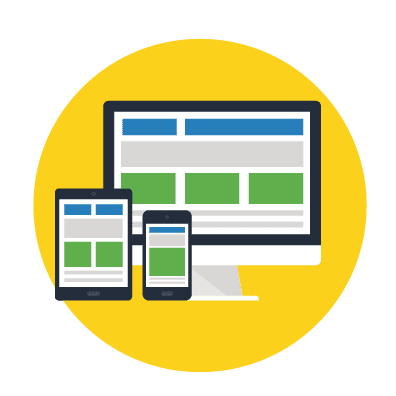 As more consumers continue avoiding crowded public places, they'll increasingly turn to online shopping to get their essentials. In fact, JD.com, China's largest online retailer, has seen sales of common household staples quadruple over the same time period last year.
With the growth of ecommerce, coronavirus shouldn't disrupt the economy as much as the SARS outbreak did in 2002. However, it will still bring strain to online-based businesses who need to deal with potentially delayed deliveries or out-of-stock items because of increased demand.
On Amazon, it is extremely important to not let any of your products run out of stock in order to avoid being punished by Amazon's organic search and advertising algorithms. If your product is out of stock for over 30 days, it will be treated as if it has no sales history once it comes back in stock.
In other words, your product's ranking for its most important key words drops significantly and will thus show up much lower in search results.
Fears over having products go out of stock may be part of what fueled some third-party sellers to price gouge on Amazon when the virus first started taking hold in the U.S.
Some of the biggest culprits included a pack of two 12-ounce Purell hand sanitizer bottles being sold for over $100 and Clorox wipes being sold for 8x their typical cost. The items have since been completely removed and a company spokesperson told ABC News that there is "no place for price gouging on Amazon."
Overall, prices on Amazon spiked at least 50% for most surgical masks and hand sanitizers when coronavirus arrived in the U.S.
In addition to price gougers, counterfeiters have also been taking advantage of consumers' coronavirus fears, selling products that claim to cure the virus or that don't meet safety standards.
For example, latex-free gloves that claimed to "prevent coronavirus, flu, and pneumonia" as well as plastic face masks that claimed to "isolate saliva-carrying viruses" had to be removed. Over the last week of February alone, Amazon removed over one million items for violating such policies.
If your brand sells items related to hygiene and sickness, you've already seen an influx in sales. Compared to this time period last year, U.S. sales of hand sanitizer are up 54%, with thermometer sales up 34% and aerosol disinfectant sales up 19%.
Focus on keeping your products in stock and be up front with customers if there are going to be any delays.
Delivery and supply chain concerns
With the proliferation of online shopping and delivery demand comes inevitable delays. Consumers who are working from home, on sick leave, or trying to avoid contact with others are ordering more products to be delivered to their house. A shopper who tried to purchase items from Amazon on March 5 received a message warning that increased demand was leading to shorter supply and longer delivery times.
This comes at a time when consumers value fast delivery times more than ever before, with Amazon Prime promising free two-hour delivery for some products. Other major suppliers like Walmart and Target are competing for similar options.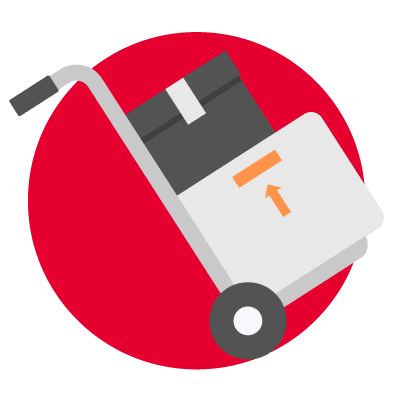 Can your brand handle this higher demand?
As we mentioned in a January Amazon update, Amazon recently made some heavy investments in one-day shipping that aren't paying off quite yet. In Q3 2019, its net income fell by 26% and shipping costs rose by 46%. Stay tuned to our blog for future updates on how the coronavirus pandemic impacts Amazon's profits throughout the first half of 2020.
Another factor impacting Amazon is that many Amazon merchants rely on Chinese suppliers. Some sellers spent 6% less this year compared to last year on advertising throughout the middle two weeks of February. Ecommerce supply chains will be strained by COVID-19 as well as factory closures in China.
These factory closures will also impact mass merchants like Target and Walmart, who will almost certainly experience supply chain disruption, a drop in casual shopping, and an increase in purchases of essential toiletries, groceries, and health items.
Additionally, some food delivery companies, such as Postmates and DoorDash, are testing or rolling out contactless delivery options. With 32% of consumers reducing their frequency of eating at restaurants because of coronavirus fears, such apps are seeing an influx in traffic.
Your brand may have never considered advertising on this type of app, but now may be the time to do it!
What's a brand to do?
Determining how to proceed with events and keeping items in stock are only two items on the marketer's to-do list as the coronavirus outbreak continues.
What other steps does your ecommerce brand need to take to thrive despite the COVID-19 disruption?
While overall ad spend is down, TV ad spend could see an uptick. With more consumers staying home to work and keeping coronavirus coverage up on their television, switching more of your ad budget to video platforms like television and even YouTube could be a good idea.
As we know, transparency is one of the most important characteristics that today's consumers look for in a brand. When it comes to coronavirus, proactively addressing customer frustrations and fears (e.g. delivery delays, out-of-stock products, the cleanliness of your warehouse), will support your brand's reputation and encourage customer loyalty.
Tell consumers about the coronavirus protections you're putting in place. On top of that, consider providing your agents with additional training on handling any inquiries with appropriate sensitivity.
Additionally, make sure that your display advertising game is up to par. App downloads (especially of news apps) may increase as people spend an increasing amount of time at home. In addition to the delivery apps previously mentioned, app downloads in general have surged as a result of coronavirus. In China, app downloads over the first two weeks of February were 40% higher than the average for all of 2019.
As the coronavirus pandemic continues, pin this blog post to keep an eye out for updates on how the virus will impact your brand and ecommerce in general. We'll keep updating it as more news comes in.
Book a Meeting to Solve Your COVID-19 & Ecommerce Challenges
Are you on the path to fulfilling your brand's potential? The digital marketing experts at ROI Revolution help consumer brands solve critical challenges, capitalize on missed opportunities, and adapt to change before it arrives. To explore the difference that comes with having a guide you can trust, book a meeting with our team today.
For additional COVID-19 resources, see below:
Sources