Virtually every economy on the planet is feeling the weight of COVID-19 and ecommerce on their shoulders. It feels like the entire marketing ecosystem is changing right before our very eyes. Consumer buying behavior essentially changed overnight.
The virus's speed and unpredictability in the beginning weeks of the pandemic has translated into uneasiness and uncertainty in the marketplace, as well. We've all seen certain essential items being bought in bulk and running out of stock, both online and in physical stores.
Unsurprisingly, consumers are now making more online purchases, trusting the capabilities of online shopping more while trusting the safety of brick-and-mortar stores less.
With this increase in online shopping and delivery comes a tug between supply and demand, leading to delayed shipping. This comes at a time when consumers already expect fast shipping more than ever before, especially from ecommerce giants like Amazon, Walmart, and Target.
Amazon Delays
As a result of all of these struggles with supply and demand, Amazon had to halt shipping on items that weren't deemed essential for about three weeks. Those limitations were lifted on April 13 with Amazon hiring 100,000 additional warehouse workers – and they're currently working on hiring another 75,000. To help prevent supply chains from getting too overwhelmed, there will still be limitations on how much product sellers will be allowed to ship out at one time.
As a result of general uncertainty and Amazon operations already feeling incredible strain, Amazon has postponed Prime Day. Amazon Prime Day is a huge revenue booster for Amazon, and every year, it breaks its own record as Amazon's largest shopping event. It was supposed to occur in mid-July, but the event is now expected to occur sometime in August.
In reality, Prime Day being postponed is probably in the best interest of Amazon sellers. It gives the economy a chance to improve and gives consumers a chance to feel more comfortable spending their discretionary income.
This decision does completely alter Amazon's revenue projections, as whether Prime Day gets pushed out further or not, it will happen in a completely different quarter than originally planned.
Google Traffic
Pay-per-click campaigns on Google are feeling the impact of COVID-19, as well. The average click-through rate on PPC ads has increased on Google Search, Display, and Shopping campaigns since February – with Search seeing the highest jumps. While click-through rates are rising, many industries are also seeing cost per click decline, as there's less competition for ecommerce ads. This is good news for many brands who have had to reduce their paid ad budgets.
In relation to paid search ads, if getting organic search traffic is also important to your strategy, I wanted to quickly let you know about a live expert webinar we're hosting on May 20th at 2pm EST. We'll be teaming up with Digital Commerce 360 to talk about search engine optimization and why it's so important to your brand's full-funnel marketing strategy. If you want to take your SEO and PPC efforts to the next level, register here!
In a period of such distress, Google Smart Shopping can offer us some solace. If you're like most brands right now, you've been experiencing lots of fluctuation in sales and product inventory. As long as your product feeds are clean and optimized, Google Smart Shopping can be a game-changer for you. It uses artificial intelligence and machine learning to navigate this constantly changing market and makes sure that what the consumer is seeing is optimized in the best way for them.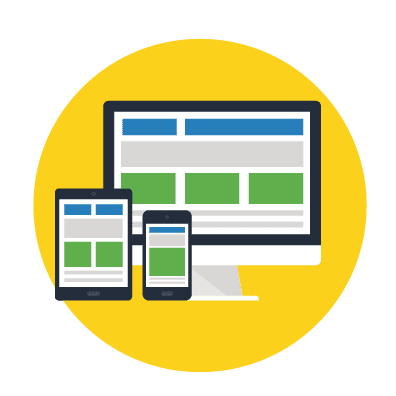 There's one major COVID-19 and ecommerce trend that tremendously challenges something all marketers felt confident would only continue: Mobile activity is down right now. It's recently been more convenient for consumers to search for something on our laptop than on our phone – the exact opposite of what we've been seeing for several years. Now that we're on our computers at home all the time, it makes sense that we'd be searching more on them.
This is just one of the many ways that COVID-19 has really thrown marketers for a loop over the past several months. No one predicted going into 2020 that desktop would be growing and mobile use would be declining. But in fact, mobile search traffic has been down an average of 24% since February.
Industry Updates
As far as industries go, it's not a stretch to say that every industry is feeling the impact of COVID-19 in one way or another.
Grocery sales are up as people are cooking at home more and/or have food supply concerns. A lot of these sales are being carried out by shoppers for Instacart, a grocery delivery service currently hiring 300,000 new employees. Restaurant sales have plummeted in all aspects except for food delivery services like DoorDash and UberEats, which are growing tremendously.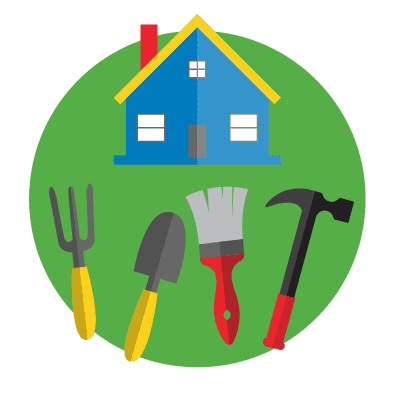 Another industry seeing a lot of upticks right is home improvement. Consumers want to make the place where they're spending all of their time a nice place to be. Office supplies and home decor sales have gone up the most, which has helped lead Wayfair shares to surge 37%. Home Depot is also borrowing $5 billion to keep up with the difficult combination of increased customer demand and reduced store hours.
The video game industry is seeing huge boosts right now. Video game sales increased 63% in mid-March, with 4.3 million video games sold worldwide in the third week of March alone. One video game that's seen a really huge boost during this time is Animal Crossing. COVID-19 brought with it the largest launch of Animal Crossing in history, giving it the status of "number one most talked about game" – even beating out major players like Fortnite. The week that Animal Crossing came out was also the biggest week for the Nintendo Switch yet.
And while mobile is down for things like search, we're seeing mobile game downloads rising right now. Consumers spent over $16.7 billion on mobile gaming in Q1 alone, which was a 20% increase. Many mobile augmented reality games, including Pokemon Go, are also being updated to support safe indoor gaming.
Social Media Surging
Another major focus area of coronavirus and ecommerce is social media. Consumers are flocking to Facebook during this time as a way to keep in touch with their socially distant loved ones. Most of the usage is concentrated in Facebook Messenger and video calling capabilities, with total messaging across Facebook, Instagram, and WhatsApp up more than 50%.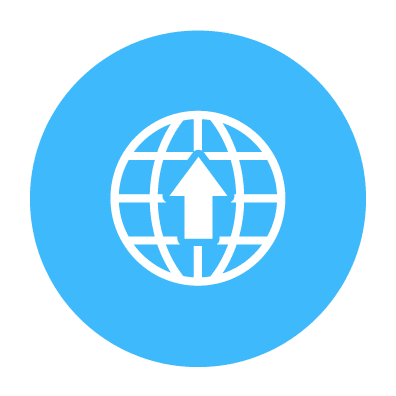 With consumers using social media platforms in new and unprecedented ways, tracking the customer journey now introduces an extra layer of difficulty. The ability to properly attribute where your conversions come from had already become more valuable than ever before. Now, consumers' shifted priorities combined with the need to stay home are truly changing the journey that consumers take when purchasing a product and how they spend their money.
Instagram is also a major player. While Instagram is owned by Facebook, it operates completely differently. For the most part, it also has a different target market. Engagement on Instagram was pretty flat leading up to the pandemic, but it really rose the last half of March. Likes on Instagram posts with "#ad" have even garnered 76% more likes compared to pre-pandemic.
And whether you love it or hate it, Tik Tok definitely warrants some thought during this time. From February to March alone, engagement on Tik Tok grew by 27%. By ignoring Tik Tok, you could be leaving easy revenue behind. Or, you may not even realize the impact Tik Tok is having right now on your sales.
Around the end of February, one of our clients started seeing record-breaking traffic – far exceeding anything they ever saw, even over Cyber 5. Their team at ROI Revolution discovered that customers were posting unboxing videos of the client's products on Tik Tok. This has led to a rise in both paid and organic traffic with really great conversion rates. Since Tik Tok entered the picture, our client beat their best revenue day record by more than 150%! After creating their own brand account on Tik Tok, they're now on track to match or exceed their best revenue month – which would never have been expected at this time of year.
So remember, you may not even realize the untapped potential of something like Tik Tok or other user-generated content on social media to boost sales and awareness for your brand.
Are you interested in more COVID-19 and ecommerce content? We have you covered. Check out all of our COVID-19 and ecommerce resources below!