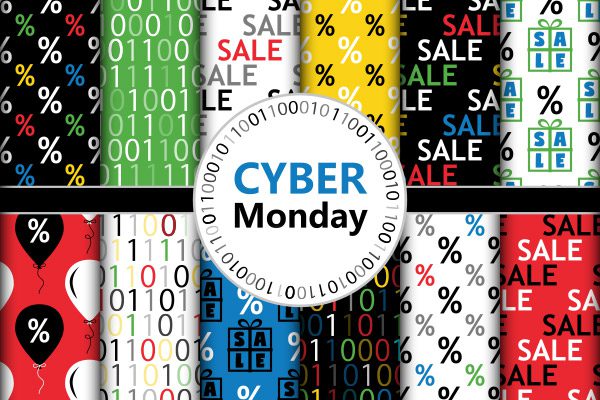 By now you've probably heard the news: This year's Cyber Monday was the largest online shopping day in history. According to Adobe Insights, online sales reached $6.59 billion, which marks a 16.8% increase from a year ago and for the first time, mobile sales reached over $2 billion.
These record breaking numbers reaffirm what ecommerce experts have been predicting for quite some time. More and more shoppers are using their smartphones to browse and ultimately buy.
In a recent interview, Taylor Schreiner, Director of Adobe Digital Insights, summarized this trend:
"The past Cyber Monday behavior of shopping on your work computer during the day is almost completely reversed. This year, mobile shopping was dominant both in the morning and afternoon, and desktop-only staged a comeback in the evening when people were home."
This shift towards mobile can be largely accredited to millennials as over 75% expect to make purchases using their smartphone, according to Adobe Insights.  Additionally, older Millennials (ages 25 to 34) were the biggest spenders, spending on average about $425.
Major retailers are undoubtedly taking notice of these trends as they continue to invest in opportunities to optimize their mobile retail experience.
Shopping on a smartphone still has its challenges as consumers have always complained about poorly functioning mobile sites and strenuous checkout processes. As a result, many retailers have invested in technologies that appeal to those who predominantly shop on their phones. This includes the implementation of digital wallet services such as Apple and Android Pay, as well as the integration of a more streamlined checkout process through payment services like Visa and PayPal.
In addition to making payment easier, retailers are utilizing more mobile communications than ever to further personalize the buying experience.  According to mobile engagement platform Leanplum's 2017 Mobile Report, marketers send 2.7 times as many push notifications during Black Friday and Cyber Monday compared to any other day.  The report also states that shoppers are opening those push notifications over 2.6 more often.  By utilizing push notifications, retailers are able to re-engage customers with personalized content that will remind them of the latest promotions and deals.
This year's retail holidays have made it clear that mobile is no longer an optional marketing strategy for businesses like yours.  Consumers are looking for a customer experience that is fast, personalized, and intelligent, which is why re-evaluating your mobile strategy is a must.
Is your website not only mobile-friendly, but mobile-first? Are you testing on all devices when you send an email? How about when you're creating content for your site? If not, you are missing a huge opportunity. Consumers will no longer tolerate bandaid fixes for mobile. You need to be all in, and we can help.
Get our Mobile-First Ecommerce Report to learn about even more trends and mobile strategies that are shaping the retail industry. This report can help you make informed decisions on where to focus your marketing budget for 2018 to make sure you are optimized for a better customer experience. Get it today and get on the fast-track to mobile domination.