Cyber Week 2020 brought another pandemic-boosted acceleration of trends like ecommerce, mobile ordering, and less foot traffic to brick-and-mortar locations. Online shopping was high from Thanksgiving through Cyber Monday, with the outlying days seeing digital traffic pick up as well.
Cyber Week 2020 stats:
Total Cyber Week 2020 US digital sales hit an all-time high of $60 billion, reaching $270 billion globally.
22% more shoppers participated in Cyber Week 2020 compared to last year.
US retailers offering BOPIS & curbside pickup increased digital revenue by 29% compared to 20% for retailers without these options.
Digital revenue from curbside pickup grew 95% YoY.
ROI's clients saw record online revenue. Stay tuned for more exclusive data and wins from ROI clients as the numbers roll in!
Cyber Week 2020: ROI Client Wins
Black Friday revenue climbs 154% for retail brand
One of our clients in the retail industry who sells a highly competitive seasonal product was looking to achieve record-breaking Black Friday and Cyber Monday revenue at a profitable cost of sale. With plenty of inventory and the opportunity to delve into display and YouTube to draw awareness for their product, the client was still uncertain about how buyer interest would look due to the tumultuous nature of 2020. The ROI team used seasonal audiences within Google Ads, ad scheduling to push during promotion days, and separate campaigns in Shopping and Search for the client's product to more easily evaluate and optimize. As a result, the brand saw Black Friday revenue climb 154% year-over-year, with Cyber Monday revenue increasing 83% overall Cyber 5 revenue increasing 97%.
Car parts brand drives >1000% ROI over Cyber 5 2020
One of our clients in the car parts industry was looking to drive year-over-year revenue growth at a 1000% ROI over Cyber 5 2020. The brand was facing inventory issues due to the pandemic and had to pause on some products and keywords on top of concerns related to MAP pricing and similar brand promotions across competitors. Due to the way sales are applied on the website, the brand was also unable to call out terms like "Sale" or "Special Offer" in Shopping. The ROI team's game plan was to set aggressive budgets & targets during Cyber 5 to capture high intent traffic, drive Cyber 5 sale awareness by utilizing all features of search (text ads, extensions, etc.), and monitor performance throughout the days to ensure high impression share and uncapped budgets. Automation was also applied across the entire Google account to max performance. The brand deployed competitive deal promotions both before & after Cyber 5 and as a result saw strong momentum entering Black Friday among all active channels. Despite supply chain concerns, the ROI team was able to allocate budget to strong performers that were in stock and not see a significant negative impact. The brand saw very strong Cyber 5 performance with 15% YoY revenue growth and finished above their 1000% return target with a 24% increase in ROI YoY, all while operating within set budgets.
Major apparel brand sees 207% Cyber Week revenue increase
One of our clients in the apparel & footwear industry saw a 207% YoY revenue increase over Cyber Week 2020. By scaling their spend and prospecting budget on paid social channels to support upcoming promotions, the brand was able to launch a successful cross-channel pre-holiday campaign to drive traffic to the site in the weeks leading up to Cyber Week.
291% Cyber 5 revenue growth at 881% ROAS for home goods brand
One of our clients in the home goods industry has seen new momentum and online traffic increases in 2020 due to COVID-19 and was hoping to capitalize on this over the holiday season. As a reseller, this brand has to adhere to MAP pricing, so competitors will always have the same sales. The brand maintained exciting growth goals and was looking to achieve 400% ROAS. The plan was to efficiently execute Smart Shopping campaigns, promo prep, and Display initiatives that were set up earlier in the year. The results were phenomenal. With an 881% ROAS, the home goods brand saw a 291% lift in Cyber Five revenue.
Early childhood education brand sees 195% boost in Cyber 5 revenue
One of our clients in the education industry has experienced overall lower performance in 2020 due to school closers. The brand decided to hone in on the toys & games category over the holiday shopping period to help fill the revenue gap. The goal was achieving record Q4 revenue ($1 million) by increasing budgets, bids, and ad schedules around key promotional periods, as well as using Custom Labels to segment out key holiday items from more classroom-oriented products. The ROI team also worked closely with the brand to limit advertising on low-inventory products to avoid a Shipageddon. The brand's expanded paid search budget allowed for major year-over-year growth, and the Q4 target of $1 million in revenue was hit on December 1st. Cyber 5 revenue grew 195% YoY and Cyber 5 revenue from the Toys category grew 681% YoY.
Black Friday revenue surges 163% for home goods brand
One of our clients in the home goods industry has seen record growth throughout 2020 thanks to a wider range of products, greater overall investment in advertising, re-platforming to Shopify, and the pandemic pushing many customers to decorate their spaces at home. Their goal over Cyber 5 was to grow revenue YoY within their ROAS target. The ROI team used seasonality adjustments, budget increases, and upper-funnel investment to both generate and harvest demand over the Cyber 5 period. The brand hit a new daily revenue record with a 163% increase in revenue over Black Friday and a 250% YoY increase over the entire Cyber 5 (compared to 29% YoY growth in 2019).
Walmart Advertising revenue increases 127% for home appliances brand
One of our clients in the home appliances industry was looking to increase their Cyber 5 revenue through Walmart Advertising. By shifting their focus and ad spend to more seasonal products during peak seasonality and increasing ad spend month-over-month, the brand's Walmart ads saw a 127% ad revenue increase and 108% increase in ROAS over Cyber 5 compared to the previous week.
69% revenue increase for luxury goods brand
One of our clients in the luxury goods industry was looking to achieve year-over-year Cyber 5 growth while maintaining return. At the same time, they were facing slightly weakened inventory and traditional product categories a bit weaker and shifted focus to new product categories and brand segmentation. The ROI team's plan was to push additional product categories (fashion in particular), modify account structure to accommodate branded breakouts, and schedule budget updates to maximize coverage and improve efficiency. As a result, the brand saw a 69% increase in revenue, 32% increase in clicks, 42% increase in transactions, and 11% lift in conversion rate!
Cyber Week 2020: Thanksgiving + Black Friday Stats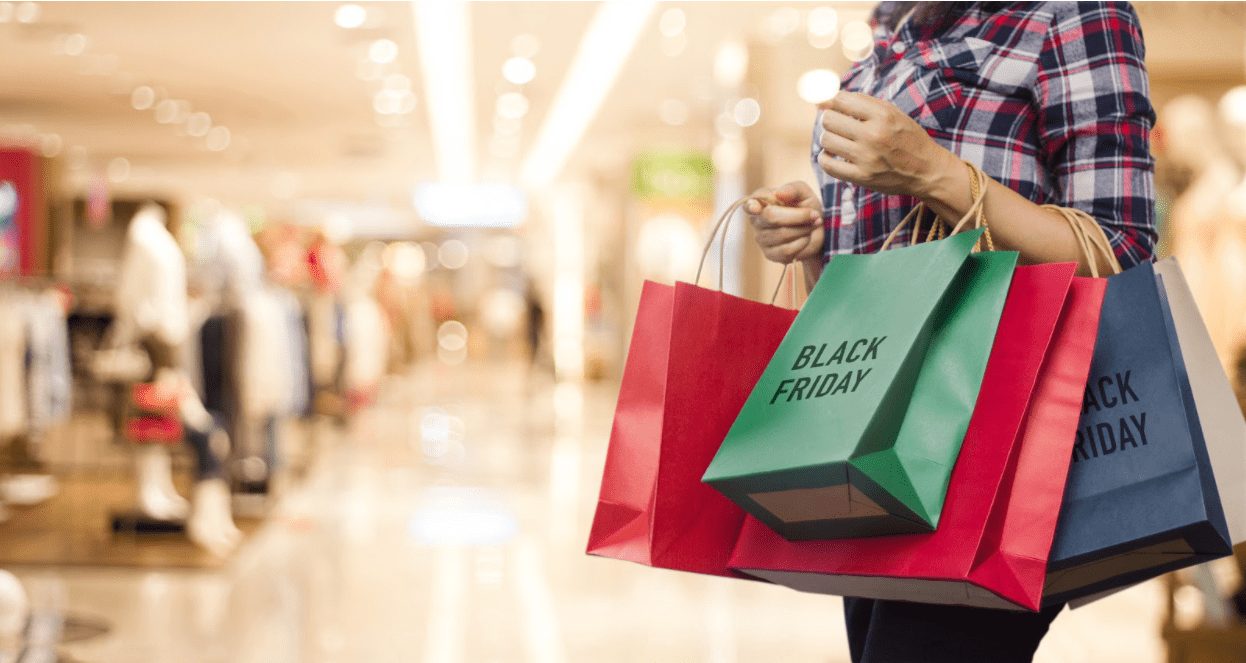 30% of shoppers said COVID-19 safety precautions like crowd control would improve the Black Friday shopping experience, but better deals and lower prices still won out as the top priority for consumers (35%). The difference was more stark on Thanksgiving, when 47% of consumers prioritized better deals and lower prices while 23% voiced concerns for COVID-19 safety precautions.
With COVID-19 safety precautions in mind, only 41% of shoppers planned to shop in stores for this Black Friday, down from 61% in 2019. The difference was made up in online shopping, however, with online shopping up 21.6% year-over-year to reach a record $9 billion.
For the first time since the late 1980s, Walmart stores were closed on Thanksgiving to avoid overcrowding their stores in the midst of the pandemic. Other major brick-and-mortar retailers including Target, Best Buy, Kohl's, and Dick's Sporting Goods that traditionally host major in-store sales on Thanksgiving followed suit. Online shopping grew 21.5% on Thanksgiving Day.
To accommodate for increased holiday demand while prioritizing COVID-19 safety precautions, many retailers also expanded their buy online, pick up in-store services. Curbside pickup on Black Friday increased 52% year-over-year, according the survey data from Adobe.
Mobile ordering accounted for 40% of total ecommerce spending on Black Friday after surging 25.3% year-over-year to a record $3.6 billion. Together, consumers spent $6.3 million per minute online on Black Friday.
More Black Friday 2020 stats:
72% of all Black Friday purchases were impulse buys (Bluecore)
59% of shoppers were first-time buyers with a brand on Black Friday (Bluecore)
5% of shoppers who first bought from a brand during the pandemic made repeat holiday purchases (Bluecore)
Cyber Monday 2020 Stats + Trends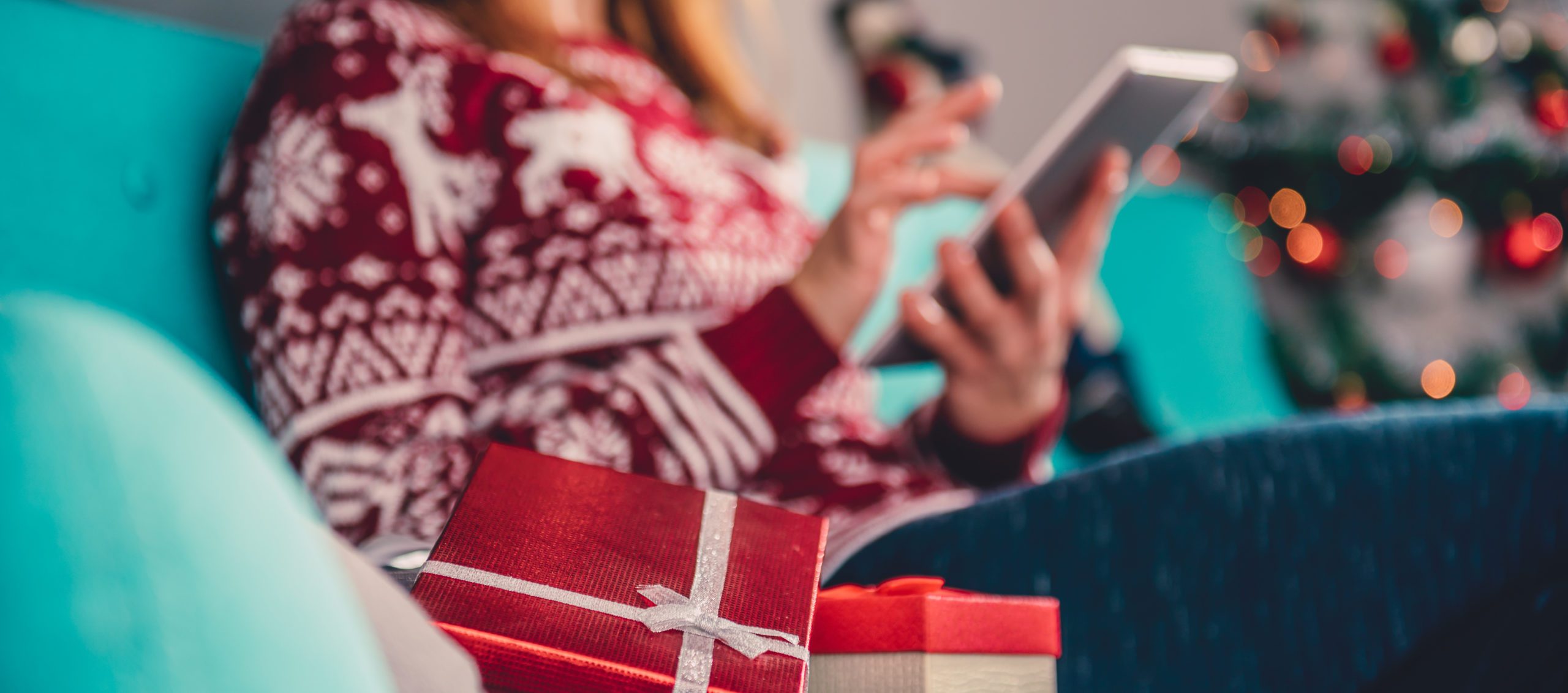 Cyber Monday 2020 was projected to bring more online revenue than ever, with online spend slated to increase by as much as 35% to $12.7 billion. This would make it the largest digital sales day ever.
Online sales increased at less than half the projected rate, growing 15.1%. Consumers still spent a record $10.8 billion on Cyber Monday 2020, making it shatter previous online shopping records.
This is a slowdown from Cyber Monday 2019's online sales growth, which jumped 19.7% year-over-year to hit $9.4 billion.
With Cyber Monday 2020 sales clocking in lower than expected, Adobe cut its overall online holiday sales forecast from $189 billion to $184 billion, which would still amount to a 30% YoY increase.
Amazon Prime Day 2020 taking place in October combined with retailers spreading their holiday sales throughout the entire last three months of the year may explain the lower-than-expected Cyber 5 sales.
We can still expect to see record year-over-year increases, especially with curbside pickup and buy online, pick up in-store.
Many shoppers did their Cyber 5 shopping in the last few hours of the day, with orders placed from 7pm-11pm PST accounting for 25% ($2.7 billion) of the day's revenue.
More 2020 holiday + ecommerce news from ROI: