Amazon Amassing In-House Delivery Network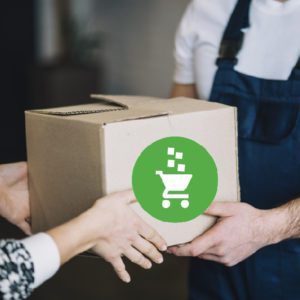 The long-awaited ultra-short 2019 holiday shopping season has arrived. This year, Amazon is facing the challenge of taking on a significant volume of purchases in an exceptionally abbreviated timeframe, with just 26 days between Black Friday and Christmas Day.
This doesn't mean customers will be buying less this holiday season – it means they'll be purchasing the same amount of products in a much shorter amount of time (nearly a week less than last year).
The last time this happened was in 2013, when Amazon infamously failed to deliver many packages nationwide by December 25.
And with FedEx ending its partnership with Amazon a few months ago, Amazon's shipping capabilities are truly being put to the test this holiday season. Always up for a challenge, Amazon has been moving its delivery network in-house to help keep matters in its own hands.
While the packaging service is still miniscule compared to FedEx and UPS, Amazon is working to assemble its independent delivery fleet and a one-day delivery service – an initiated estimated to cost $3 billion. This is where Amazon's 10,000 branded truck trailers, air hub with the capacity for 100 planes, recent order for 100,000 electric delivery vans, and push into ocean freight will come in.
Amazon's one-day delivery for Prime members is a huge catalyst for the in-house delivery initiative. With Prime members ordering over one billion items during last year's holiday season alone, this year's Amazon fulfillment success will be crucial. Stay tuned for updates on 2019 holiday shopping season performance.
Amazon Posts: An Attempt at Brand Feeds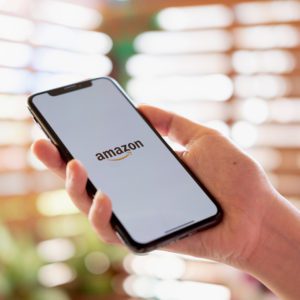 Amazon Posts is a brand-focused beta tool introduced in October 2019 allowing sellers to create feeds of "curated photos to inspire shoppers to engage with your brand and products on Amazon."
Shoppers can browse these feeds to discover new products, access product detail pages, and explore related posts. The feeds are similar to a social media feed and qualified brands are encouraged to post to them as often as they post on social media.
Amazon Posts has potential in its ability to create a full brand experience on Amazon by bringing brand awareness (and advertising dollars) away from social media & search engine platforms and to Amazon. This fosters a brand-centric, all-in-one customer experience that doesn't involve hopping between so many different channels – a dream for marketers struggling to accurately attribute sales.
That being said, the plan could also be perceived as the addition of yet another social media channel, which may not be something consumers are interested in. With 3.5 billion social media users worldwide owning an average of seven accounts, a new social media platform may not be something they want to add to their plate. Highly similar in appearance to Instagram, Amazon Posts may not be something consumers are interested in.
If nothing else, Posts shows that Amazon continues to not be afraid of trying new things. And you can't deny the benefits like an improved & united brand experience and another way to introduce shoppers to your brand and products. Only time will tell how this product performs as more brands begin to utilize the feature.
Click here for past editions of the Bezos Bulletin!