Welcome to the final monthly marketing recap of 2019! For our December 2019 marketing news recap, we'll be covering some of the biggest news in the digital marketing world since last time, including slowing Instagram growth, new privacy laws impacting the U.S., the best marketing campaigns of 2019, and more.
Marketing News Highlights
Instagram User Growth Slowing
In 2018, Instagram's userbase grew by 10.1%. However, in 2019, this number dropped to 6.7%. Growth is expected to continue declining, dropping to 1.8% by 2023. This doesn't mean that the platform is going extinct, however. 38.9% of internet users will have an Instagram account in 2020, with this number growing to 40.4% by 2023.
This plateau in growth could partly be attributed to the fact that older age groups are more reluctant to join Instagram. 75% of consumers aged 18-24 use Instagram, but that number declines from there, with 57% of 25-29 year-olds on the platform, 47% of 30-49 year-olds, 23% of 50-64 year-olds, and only 8% of those aged 65+.
California Enacts Biggest Privacy Law in U.S.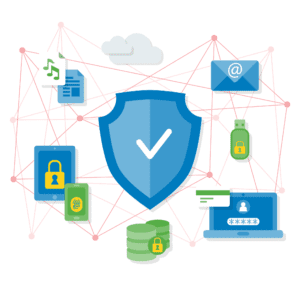 As of January 1, California now has its own privacy law: the California Consumer Privacy Act (CCPA). The CCPA allows Californians to know the specific information a company has on them – meaning companies are required to disclose this information. Consumers will have the right to download a copy of the data they've shared.
Consumers in California can also tell companies not to share or sell their data with other companies. And while they can't opt out of future data collection, consumers in California can order a company to delete all of their data from their records.
Companies serving California residents and bringing in at least $25 million in annual revenue will need to comply with this law, as well as companies who have personal data on over 50,000 people or who rely on selling personal data for over half of their annual revenue. Fines of up to $7,500 per record can be enforced if companies don't comply.
Brick-and-Mortar Faces Increasing Bankruptcy
Over 9,300 U.S. retail stores closed in 2019, a 59% increase over 2018. Many of these closures were due to bankruptcy, as was the case with retail chains like Forever 21, Payless ShoeSource, and Gymboree.
The way for brands to avoid this fate for themselves is through omnichannel marketing, but many brands have struggled to embrace this successfully. Omnichannel refers to providing a seamless, positive experience across all channels: desktop, mobile, app, and brick-and-mortar.
Brands like Target and Walmart have embraced omnichannel marketing with highly intuitive apps and the ability to buy online & pick up in store (known as BOPUS, a trend we discussed in our August 2019 monthly marketing news recap). More big brands will need to follow in their footsteps to not become extinct in the coming decade.
Of Interest
Best Social Media Campaigns of 2019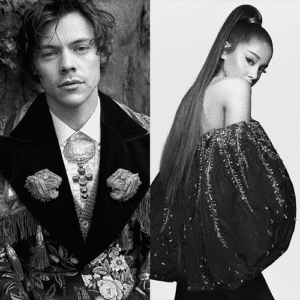 As the last recap of the year, a December 2019 marketing news recap wouldn't be complete with some sort of review of 2019.
Brandwatch recently put out a list of some of the top social media marketing campaigns of 2019 based on quantitative performance data.
These show some consistent trends across the board.
For example, having social proof by getting a popular public figure represent your brand (such as Harry Styles partnering with Gucci or Ariana Grande partnering with Givenchy), catering to consumers' emotions (like with Nike's inspirational "Just Do It" video), and injecting humor into your social media posts (like Wendy's or Popeyes) are all great ways to increase your brand's engagement and awareness.
Photos from gucci.com and allure.com
Saying Goodbye to Brands?
It's never been more important to have a strong brand image, so it's quite ironic that "brandless" D2C brands are on the rise.
This includes companies like Brandless, who pride themselves on providing simple, quality products without branded labels – at a low price. This can also refer to stores like Trader Joe's being driven by their own private labels, and stores like Target introducing new "brandless" private labels like Good & Gather, a food and beverage store providing "great food made for real life." And it's worth mentioning that Aldi's "Like Brands, Only Cheaper" campaign was ranked by Marketing Week as consumers' favorite campaign of the decade.
As the idea of what a "brand" is continues to evolve, it will be interesting to see how these brandless D2C brands evolve in 2020 and beyond.
Google's Year in Search 2019
Every year, Google releases a "year in search" video, highlighting a major theme from that year based on the biggest search terms that people typed into Google. The theme for 2019 was heroes and the emotional video showcases how "searches for both superheroes and everyday heroes soared around the world."
Past video topics have included "good," "how," and "love."
With this annual video, Google also shares more detailed insight into what exactly the world was searching for, and this data can be broken down by country. As marketers, it's always important to stay on top of what's grabbing consumers' attention, so these high-level insights can be helpful in guiding you towards the right decisions this year.
Fresh Content
2019's Top Blog Posts
We recently did a countdown over on LinkedIn and Twitter to ring in the new year with the top ten blog posts of 2019. These posts covered a wide range of topics, from recaps of events like Amazon Prime Day & Google Marketing Live to major trends in digital marketing like machine learning & Google Smart Shopping to optimization tactics around local SEO & keyword research.
Let's Get Digital!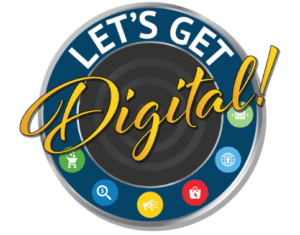 In today's fast-paced digital climate, it's hard to keep up. Where should you invest your budget? How can you improve your overall growth? What trends will actually impact you?
Join paid search specialists Alex Wynn and Hallie Altman as they interview subject matter experts, tackling developments in digital marketing on a new hot topic each episode. If you're interested in discovering best practice strategies and tactics for success that will transform you into an expert of all things digital and ecommerce marketing, then this is the podcast for you!
Expect personality, witty banter, priceless insights, and fascinating facts that will keep you up-to-date with emerging trends. Each episode is packed with insights for retailers and lead gen in B2B and B2C that cover a range of services, including PPC, Social Media, SEO, CRO, and Amazon Advertising.
Upcoming 2020 Reports
We have some exciting reports in the works for Q1 2020. Our annual Ecommerce Tech + Trends Report, coming out in January, will dive deep into the biggest trends in the digital marketing world to help you empower your brand's vision for the new decade. Attribution, artificial intelligence, privacy, video marketing, social proof, and personalization are just a few of the topics that we'll cover.
Additionally, our annual Paid Search Report will come out in February and give you a behind-the-scenes look at the current state of paid search. You'll uncover emerging trends, vertical trend data directly from Google, new advertising formats, multichannel marketing tactics, and tons of unique data visualizations to help you stay ahead of your competition.
Stay tuned for these reports to be added to our Resources page! And in the meantime, you can check out our 2019 Ecommerce Tech + Trends Report and 2019 Paid Search Report.
December 2019 Marketing News: Wrapping Up
Thanks for joining us for our December 2019 marketing news recap – the last of 2019! We can't wait to see what 2020 has in store. Check out all of the blog posts that we published in December 2019 below:
Until next time!