Q1 2021 has finally begun. As we put 2020 behind us, marketers and executives aren't leaving behind their concerns about COVID-19. Let's take some time to review last month's COVID-19 + ecommerce news as we prepare to move ahead into January.
Visit this blog post for more COVID-19 news about where the world of ecommerce has gone since last March when the pandemic started.
Pandemic accelerates digital retail: Stats + trends
As social distancing protocols due to COVID-19 continue, many consumers are growing more and more to dislike standing in checkout lines. Now more than ever, it's crucial for brick-and-mortar stores to provide a checkout experience that is as quick and contactless as possible.
Amazon was already on the path to providing this experience with its cashierless Amazon Go stores, and even Starbucks rolled out a pickup-only store. Walmart is also experimenting with new ways to streamline checkout processes to have less friction.
Consumer interest in contactless checkout abilities have surged since the start of the pandemic. According to eMarketer data, as of June 2020, 30% of consumers indicated interested in mobile payments, up from 17% just three months before in March. For mobile app orders, interest has grown from 16% to 28%. Consumers also continue to be interested in the ability to use augmented reality (AR) to get product info or virtually try on a product.
Pre-COVID-19 vs. now: Trends + stats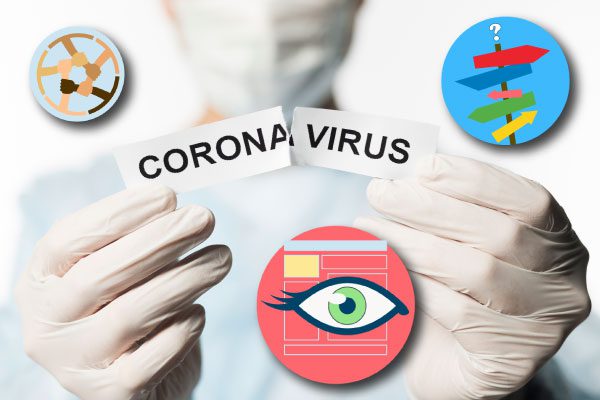 Brick-and-mortar and ecommerce have each experienced extremely profound changes as a result of the pandemic. According to eMarketer data, ecommerce sales in 2020 are projected to have grown 32.4% YoY, while brick-and-mortar is expected to decline 3.2%. In 2019, ecommerce grew 14.6% YoY and brick-and-mortar grew a modest 1.5%. The shift to ecommerce will continue post-pandemic, and brick-and-mortar numbers will rise once again.
Sales for different retail categories have also fluctuated as a result of COVID-19. Apparel & accessories saw the sharpest decline at 16.4% YoY with consumers spending more time at home and having less of a need to buy new clothes. Food & beverage saw the biggest climb at 11.3%. Things should balance out again post-pandemic.
The pandemic has also impacted the way consumers spend money on goods in services. Comparing Q3 2020 to Q1 2020, the share of consumers' personal consumption of services fell from 63.8% to 61.3%. For goods, that number increased from 36.7% to 39.9%. Spending habits on goods vs. services will likely return to previous numbers once the pandemic subsides.
Coronavirus, Black Friday, + Cyber Monday ecommerce stats
Pre-pandemic projects put search ad spending at 14.4% growth in 2020 to hit $63.92B. As of October 2020, search ad spending is expected to see much slower growth, reaching $59.22B compared to $55.90B in 2019.
This is an improvement from the search ad spending projected in June 2020, when it was expected to decline to $54.37B.
While desktop declines, mobile search ad spend is growing, projected to go from $33.34B in 2019 to $36.621 in 2020. By 2024, it is projected that more than 2/3 of search ad spend will go to mobile.
Search ad spending post-pandemic is projected to be higher than it was projected to be pre-pandemic, with search advertisers expected to spend $99.22B by 2024 compared to the $91.21B projected at the beginning of 2020.
Consumers' COVID-19 financial concerns: Stats + trends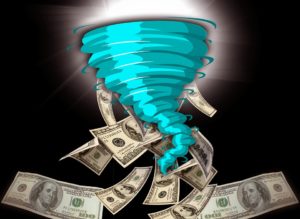 Amid the coronavirus pandemic, consumers' concerns around their personal finances and discretionary spending continue.
35% of US adults are concerned about the stability of their investments, with 19% worried about having enough income to pay for day-to-day expenses.
With the pandemic worsening in many areas, 40% of Americans don't believe their finances will return to normal until the second half of 2021 or beyond. 40% also say they will decrease their discretionary spend as we head into the new year. Spending net intent was trending down in November 2020.
There's also a 40% net increase in consumers' intent to spend online post-pandemic. 64% are not yet resuming "normal" out-of-home activities, feeding into what McKinsey calls a "homebody" economy.
Google's AI team develops program for medical research
The same team that created Google's search algorithm has created a new deep learning algorithm that will fundamentally transform biology and scientific research.
The DeepMind team's findings could provide valuable insights for future pandemics or introduce possible benefits for the COVID-19 pandemic like different treatment options, better molecular understanding of how the disease operates and spreads, etc.
According to an article from DeepMind, the program uses artificial intelligence to help predict the shape and properties of a protein, which scientists can use to develop drugs that work with the protein's unique shape.
The discovery wasn't expected for several more decades and could help scientists find cures for some of the most complex diseases, including Fibromyalgia, Lou Gehrig's Disease, Alzheimers, and Parkinsons.
Cyber Monday + coronavirus impacts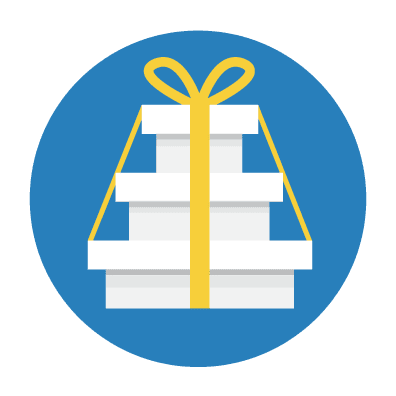 Cyber Monday 2020 was projected to bring more online revenue than ever due to the pandemic. Online spend was slated to increase by as much as 35% to $12.7 billion, which would make it the largest digital sales day ever.
Online sales increased at less than half the projected rate, growing 15.1%. Consumers still spent a record $10.8 billion on Cyber Monday 2020, making it shatter previous online shopping records.
This is a slowdown from Cyber Monday 2019's online sales growth, which jumped 19.7% year-over-year to hit $9.4 billion.
Online consumer spend grew the most on Small Business Saturday and Sunday, which saw 30.2% and 23.7% growth respectively year-over-year. The pandemic has fueled consumers' support for small businesses, which have faced significant struggles this year.
Get more COVID-19 and ecommerce news in this blog post, which we've been updating since the pandemic started in March with all of the news, stats, and trends brand marketing executives need to know about the impacts of the pandemic.
[/vc_column_text][static-block exodus_static_block_id="18472″][/vc_column][/vc_row]