Digital Marketing Through the Years
Digital marketing has come a long way since the term was first used in 1990. Looking at the following digital marketing timeline, we can see that the landscape has transformed in those 30+ years, with revolutionary developments in mobile, social media, artificial intelligence, automation, and more. These industry innovations are introducing entirely new ways for brands to attract customers, build relationships and generate revenue.
On top of that, impacts from the coronavirus pandemic, new consumer privacy laws, and supply chain strain have taken the digital marketing landscape to a completely new place compared to when we first published this blog in mid-2019.
Everyone in digital marketing expects the landscape to change rapidly, but that sentiment has been taken to new heights since the onset of the pandemic.
And the changes aren't stopping anytime soon.
We've broken all of these digital marketing developments down into some of the most crucial to give you a brief history lesson on the industry that has defined how brands do business today. We invite you to check out the digital marketing timeline below and book a meeting with our team to explore how we can help you plan for the future.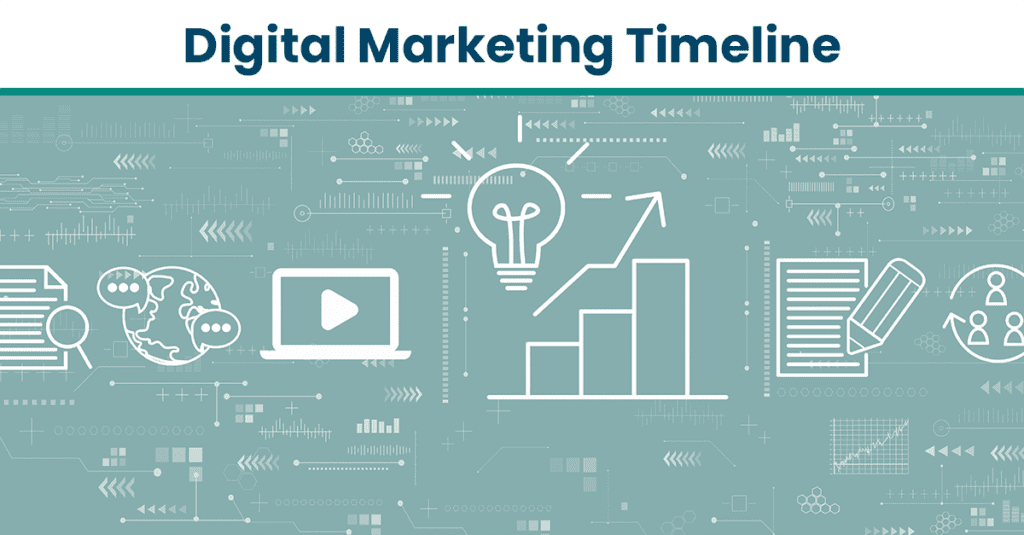 Book a Meeting to Start Reaching Your Highest Potential
Are you on the path to fulfilling your brand's potential? In a constantly shifting digital landscape, having a guide to show you the way can be the difference between exceeding your goals and falling behind. To explore what it means to have a guide you can trust, book a meeting with our team today.