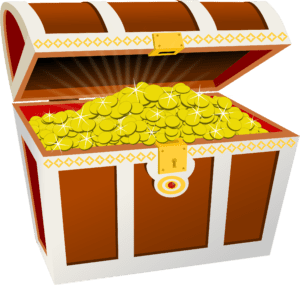 Do you offer thousands of products on your website and don't know where to start when building an AdWords account? Well, lucky for you, Dynamic Search Ads is here to help!
Dynamic Search Ads allow you to target searches relevant to the products you sell on your website using dynamically generated ads. How? I'm glad you asked.
With Dynamic Search Ads, Google keeps a fresh index of your product inventory using Google's organic web crawling technology. This is what allows Dynamic Search Ads to dynamically generate an ad with a headline based on the search query, and the text based on your most relevant landing page, whenever a relevant search occurs. The ad simply enters the auction and competes normally as if it were just another ad in one of your search campaigns. You're essentially targeting all of your products on the search network by automatically showing ads based on the content of your website.
As a supplementary tool, we've seen Dynamic Search Ads work extremely well with some of our clients, especially for websites that contain a lot of content. Dynamic Search Ads can be a good way to complement your primary keyword-based campaigns and fill the cracks in your strategy with more clicks (and conversions) for less effort. According to Google, most advertisers saw 5-10% more clicks and conversions with satisfactory ROI during pilot testing.
But here's the really cool thing: you have access to all of the relevant search queries that see your Dynamic Search Ads. Dynamic Search Ads work best as a tool to mine through high volume, relevant search queries to add as new keywords into your existing, more tightly controlled campaigns. This gives you the opportunity to build out new campaigns based on what your visitors are searching in order to find your products, allowing you to expand your profitable keyword coverage and increase your reach.
You're able to optimize Dynamic Search Ads and hone in on the best search queries by using multiple targeting options, including negatives and exclusions, so you're still in control. To show Dynamic Search Ads, you will use dynamic ad targets that you create based on the content of your website. We recommend starting with an all-encompassing dynamic ad target that includes all pages in your website's domain at a low bid. You can then work your way up by creating specific targets that include only a subset of pages in your website's domain.
There are four types of specific dynamic ad targets you can use to refine how your ads will show:
Categories: The Dynamic Search Ads system uses Google's organic search index for your website to identify the themes of your website content. Once the system recognizes these themes, there will be specific "categories" that you can target.
URLs: Pages with URLs containing certain strings that you specify.
Page title: Pages with titles that contain certain words.
Page content: Pages that contain certain words that you specify.
It's important to note that you can add one or multiple dynamic ad targets to your Dynamic Search Ads campaign. However, you're only allowed to include three attributes per dynamic ad target. For example, if you had the URL dynamic ad target that includes "computers," then you can only add two more attributes to this ad target. Then, one attribute could be a page title ad target that includes "laptops," and the other could be a page content ad target that includes "sale." Using specific dynamic ad targets allows you to better manage your Dynamic Search Ads campaign by giving separate bids to different themes of your products based on your goals.
So give Dynamic Search Ads a try–you may just find a treasure trove of valuable new keywords!