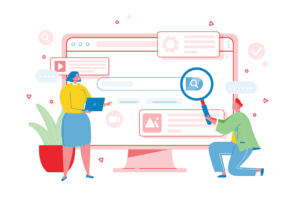 Dynamic Search Ads are a search ad type that utilizes the content and products on your website as the main targeting component rather than keywords that you would use in traditional search campaigns.
This ad type uses dynamic ad targets, which range from URL-based rules to various Google Product Categories. Google crawls your site to determine which searches are relevant to your site content and product offering. It then displays an ad including the user's search query in the headline while picking the ideal landing page based on the user's search.
Why You Should Leverage Dynamic Search Ads
There are multiple key benefits to using this campaign type in your marketing strategy.
Ad Copy Relevancy
Dynamic Search Ads use dynamic keyword insertion and include the user's search query in your headlines to promote a higher interaction rate.
Landing Page Optimizations
Unlike traditional text ad campaigns, Dynamic Search Ads crawl your site and choose the most relevant landing page based on the user's search.
Keyword Coverage
Dynamic Search Ads open you up to additional traffic and conversions that standard campaigns wouldn't catch. On average, 15% of daily searches on Google are unique – so you are missing out on traffic if you don't have Dynamic Search Ads campaigns running.
More Efficient Work
Implementing and setting up Dynamic Search Ads campaigns is more efficient than implementing and setting up standard campaigns. Headlines are dynamically generated based on the user's search and you don't need to conduct extensive keyword research.
Go-To Dynamic Search Ads Strategies
Dynamic Search Ads + RLSA
This is an absolute must-have strategy that we utilize for all of our clients. Pairing a Dynamic Search Ads campaign with people who are familiar with your site allows you open your query coverage to a specific audience. Past purchases, cart abandoners, site visitors, and other top-performing remarketing lists are great to leverage in these campaigns.
Dynamic Search Ads + Page Feed
You can upload your top-performing landing pages into the Google Ads interface via a Page Feed and target only those specific landing pages. This allows for maximum control in your campaigns by specifying the landing pages you want to target. You will only show ads for searches related to the products included in your page feed.
Dynamic Search Ads Supplementing Traditional Campaigns
We've seen incredible growth for clients by creating Dynamic Search Ads with the intention to supplement our traditional campaigns. These campaigns expand our coverage for relevant searches that aren't built out as keywords in traditional campaigns. This is also a great strategy to harvest top-performing keywords to build out in your traditional campaigns.
Final Thoughts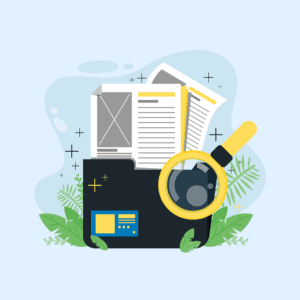 This isn't a new strategy; it's been around for a few years. But as Google's algorithm continues to improve, Dynamic Search Ads are a must for all advertisers.
The only consideration you'll need to make is how, not if, you want to leverage them based on your current marketing strategy.
As voice search continues to increase and users search smarter and longer-tailed, these campaigns are the perfect way to capture this traffic. They also ensure your ad copy is highly relevant and your landing pages are optimized based on the user's search. If you're not currently utilizing this type of campaign to help fill the gap in your keyword coverage, garner additional traffic, and drive revenue growth, I would advise getting started today!
If you're looking for more ways to improve your paid search strategy, check out some of our resources below!