In all darkness, you can find light. In the last month, we have seen countless brands, businesses, and individuals rise up to help their communities weather this crisis. Whether it's producing medical supplies to meet surging demand or softening the burden of unemployment, these are all examples of being a leader in mobilism and altruism.
Here are some of the top stories of companies putting business on the backburner and dedicating their energy to creating good.
Brands helping with health-related needs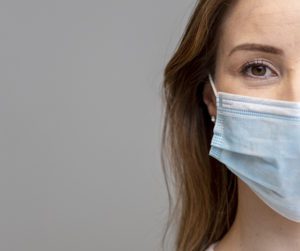 One of the most common and accessible ways big businesses have contributed to the aid efforts is by producing or donating to the creation of masks, respirators, and hand sanitizer.
Within days of the coronavirus reaching the U.S., hand sanitizer became one of the most highly demanded products in the country. As the virus progressed throughout the country, the demand for masks and respirators followed.
All three of these products can limit the spread of the virus and save lives.
Coty, Inc. (which owns Covergirl, OPI, and Sally Hansen, among other brands) has converted their factories in the U.S. and Monaco to produce bottles of hydro-alcohol gel. They expect to deliver tens of thousands of bottles each week to medical and emergency services staff, factory workers, and pharmacy staff free of charge.
Other companies who are producing and delivering hand sanitizer at no cost include Anheuser-Busch InBev, LVMH, and Proctor & Gamble.
Ford leads the charge for more complicated healthcare products like air-purifying respirators and ventilators. In a partnership with 3M, Ford will leverage existing parts from both companies to make respirators in existing Ford facilities. Ford is also teaming up with GE Healthcare to create a simplified version of GE's existing ventilator.
In addition to these partnerships, Ford will assemble over 100,000 face shields per week via their in-house 3D printing capabilities.
Honorable mentions go out to Unilever and McDonald's, who are donating 200,000 and 400,000 masks respectively to local hospitals.
Our client Carl's Golfland has started the #ShankThisVirus movement to spread awareness and raise money for different health organizations and hospitals.
Brands helping hospitals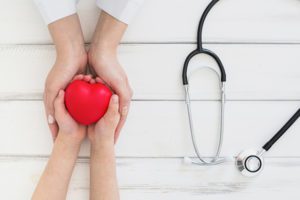 Companies who already have manufacturing capabilities are primed to produce and donate healthcare products. Companies who don't have this previously established infrastructure have found other ways to help medical professionals.
With a huge influx of patients in hospitals, places to sleep are in high demand for both the sick and their caretakers. Here are some companies lending a helping hand.
Helping the hospitals directly are companies like Serta Simmons Bedding and Carnival Cruise Lines. Serta Simmons, parent company to brands like Tuft & Needle and Simmons, is donating 10,000 mattresses to New York city hospitals dedicated to fighting the pandemic.
This donation, valued at $2 million, will make a large dent in the estimated 140,000 additional hospital beds New York will require.
Carnival Corporation is offering up its most precious resources to be used as temporary floating hospitals. Carnival has proposed that its cruise ships be used for non-COVID-19 cases to allow hospitals to focus on the virus. The company has started by offering 10-15 ships, which can hold up to 1,000 hospital rooms, but they could increase this number if the need were to arise.
Focusing on heros on the frontline of this battle, The American Hotel and Lodging Association (AHLA) as well as Airbnb are opening up their lodgings for healthcare workers, first responders, and potentially patients.
The AHLA is creating a database of available locations near hospitals where healthcare professionals can stay for free. Certain hotels will even make their rooms available for coronavirus patients to recover in isolation.
To reach their goal of providing free housing for 100,000 first responders and healthcare workers, Airbnb is connecting nonprofit partners, government agencies, and other medical workers with hosts that are opening their homes for free.
The effort, dubbed Airbnb for Doctors and Nurses, started in Italy and France with nearly 6,000 hosts volunteering their homes. The program has now expanded worldwide and is projected to last two months.
A petcare client sent an empathetic email to customers to let them know what changes their company was making and to give an update on shipping.
Brands giving specialized donations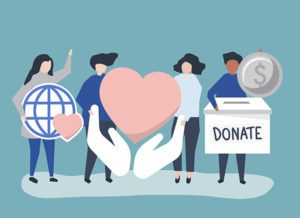 Now what about all the other companies? Here are some of the more specialized donations we're seeing:
Crocs is donating 10,000 free pairs of shoes a day to healthcare workers. While any shoes would help healthcare workers, Crocs are especially helpful because of their easily cleanable rubber material.
JanSport, a heritage backpack brand, is also giving away their specialized products. They plan to donate 10,000 packs of food to the World Central Kitchen to compensate for students who lost their free meals with school closures.
With a lot of businesses closing their physical offices, one firm in Atlanta is doing something rather creative with their stock of supplies. By founding the Toilet Paper Exchange, the marketing firm has found a way to donate their stock of toilet paper and has offered to help other organizations with the distribution of their excess.
Another client, PinMart, created pins to honor healthcare workers and promote social distancing. They are donating $1 to Feeding America's COVID-19 Response Fund for each pin they sell.
Food production companies and restaurants are answering the call for food aid with free delivery, food donations, and cash donations. Kraft Heinz Co. has a comprehensive plan totalling to $12 million in cash and food. $1.9 million and $4.7 million worth of Kraft, Heinz, Planters, and Devour food products will be given to Feeding America. They are also working with the Magic Breakfast charity to provide 12 million breakfasts for school children.
Restaurants KFC and Chipotle are sending food directly to the source – healthcare facilities. KFC is sending 1 million pieces of chicken to their restaurants across the US to help with donations for first responders. This strategy allows individual franchisees to distribute their free chicken in the best ways for their community. Chipotle has taken a similar approach by partnering with DoorDash to deliver free burrito boxes to healthcare facilities. Facilities within 15 miles of participating Chipotle restaurants can receive an order of 25 or 50 burritos for free. Chipotle plans to give away up to 50,000 burritos between April 6 and 10.
In times of crisis, we must come together and support each other in the best ways we can. Each of these companies have found ways to leverage their products, services, or operations to help the world around them.
We hope these stories inspire you to find ways you can help your community. Any efforts, big or small, can make a difference.
If you're looking for more coronavirus + ecommerce content, check out some of our resources below: