Since ROI Revolution has several one-day seminars coming down the pipeline, we wanted to give you a picture of what those look like from beginning to end. Our most recent event was "The Secrets of Facebook Advertising for Retailers" on February 10th: 1-day seminar jam-packed with the why's and how's of advertising on Facebook.
Here are just a few pieces of feedback we got after the event:
"Great Seminar! I got so much more out of it than I ever expected to learn in 8 hours. I now feel confident and equipped to tackle Facebook advertising for our company and hopefully some great ROI!"
"The seminar provided very concrete, clear, actionable steps on launching, maintaining, and optimizing a paid presence on Facebook. A day well-spent!"
(And here's another favorite: "I laughed, I cried, it became part of me.")
ROI seminars go from mainstream instructing, to peer learning, to one-on-one advice, upholding our unique structure that enables people of every learning style to benefit. The day began with sessions on the "why" of Facebook advertising…or more like "Why not?" Why not advertise on a platform that costs ⅓ as much as Google, with the same audience size, and even more targeting options?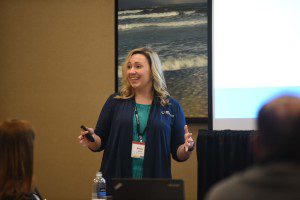 Becky Parker, our corporate trainer at ROI, began the seminar with fascinating factoids about how profitable Facebook can be due to its immense daily audience of over 1.2 billion people — people you can target unlike any others.
On a platform where people willingly list anything from their age to their relationship status to their political affiliation, you don't have to guess who you're targeting, like Google does:

(Despite what Google thinks, I prefer classic films. I think cleaning agents are useful, but I wouldn't call them an interest. And, I have never listened to Reggaeton or Brazilian music in my life — though I would be willing to give them a try). You wouldn't have this issue with inaccuracy on Facebook, because users fill in all that information themselves!
Next, we covered the how's of Facebook advertising. Erin Ewasyshyn, founder of the Social Media Advertising Team at ROI, gave a basic run-through of the anatomy of the Facebook ad, when to use which ad format, and how to fix your Carousel ad settings to keep this from happening: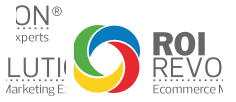 (Not exactly the most effective way to be "eye-catching"!)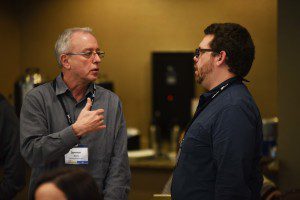 The most valuable aspect about this event wasn't just the highly informative why's and how's. Since the room was full of 35 eager attendees, there was an abundance of highly applicable, how-to questions. This crowd was on fire, asking how they could implement these best practices into their particular situation.
One question would spawn another, and another, to the point that the attendees were learning from each other just as much as they were learning from the instructors.
Finally, after a session on measuring your Facebook profitability accurately with thorough attribution and a final round of group Q&A for any lingering questions, attendees had an opportunity for 1:1 sessions with our instructors about their current Facebook marketing efforts — or how to get started in the first place.
Our highly-engaged, sold-out crowd gave us such great feedback that we're offering another seminar, just like this one! Join us at our corporate office in Raleigh on April 19th for our next Secrets of Facebook Advertising for Retailers event, and if you want to make double sure you're doing everything within your power to have a profitable online advertising presence, tack on our AdWords for E-Commerce Boot Camp on April 20th-21st.