Google Shopping campaigns have been a hot topic for 2014, and this holiday season is the first that retailers will spend with the new Shopping campaign format.
Shopping campaigns are a huge focus for many of our clients, and we've been testing this campaign format for over a year.
So this holiday shopping season, we expect Google Shopping campaigns to play a huge part in driving successful results.
In honor of tomorrow's webinar, 6 Ways to Increase AdWords Profits During the Holiday Rush, I'll be sharing five additional Google Shopping-specific tips for holiday success.
1) Extend Your Reach with Search Partners
In September, Google announced that Shopping campaigns would be eligible to be opted into their Search Partner Network. This means that your products can show on eligible retail and ecommerce third-party sites (Google gives the example of Walmart.com).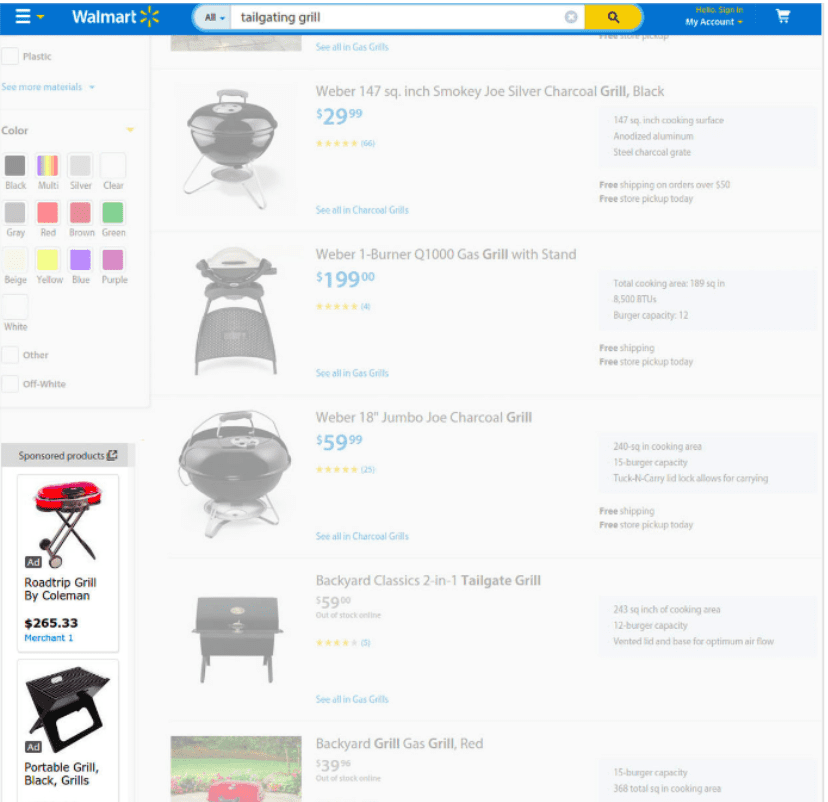 What this means is that your product ads will show alongside contextually relevant results, as determined by a user's search. This is a quick and easy way to extend the reach of your campaigns, and we expect to see search partner traffic increase as more retailers opt into the AdSense for Shopping program.
2) Use Merchant Promotions
Merchant Promotions are now easier to use than ever. These "special offers" are a great way to distinguish your ads and help you stand out from the competition during this peak shopping season. Showing the special offer alongside your ad with a discount or promo code is a great way to take up more of the precious real estate available and to help improve your overall CTR.
(Pro tip: To see the performance of your merchant promotion coupon, just segment by click type within the interface.)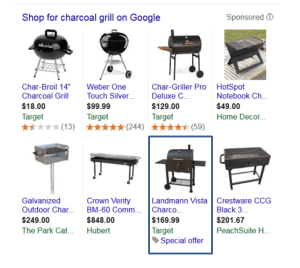 Now, currently Merchant Promos is an opt-in program. If your account has not already been whitelisted for this feature, I strongly encourage you to fill out this quick interest form right away so your account will hopefully still get approved in time to use this feature for the holidays (the process generally takes 1-2 weeks).
3) Monitor Item ID Performance
In my experience, the ability to monitor performance at the individual product level has been one of the biggest wins with the new Google Shopping format.
Navigate to the Dimensions tab and use the Shopping -> Item ID report to monitor products that might be spending and not converting (in which case you'd bid them down) or to monitor your top performing products (that you might want to bid up if possible).

This is a great way to monitor your products over time, and can be used in many ways to help you stay on top of changing dynamics as shopping trends shift during the holidays.
4) Keep an Eye on Mobile
Mobile bid modifiers are a great way to make sure that your shopping campaigns are hitting your goals, and now is the perfect time to check in on your mobile modifiers in Shopping. IBM's 7th annual Online Retail Readiness Report predicts that mobile will make up about 20% of all ecommerce sales this year. That's a statistic you can't afford to ignore.
We've seen a lot of accounts do very well with Shopping on mobile, thanks to the carousel-like view of products as they're displayed at the top of the screen. You want to be present on mobile for this holiday shopping season, so check your current bid modifiers and make sure that you're not being overly restrictive in your shopping campaign and therefore limiting your traffic.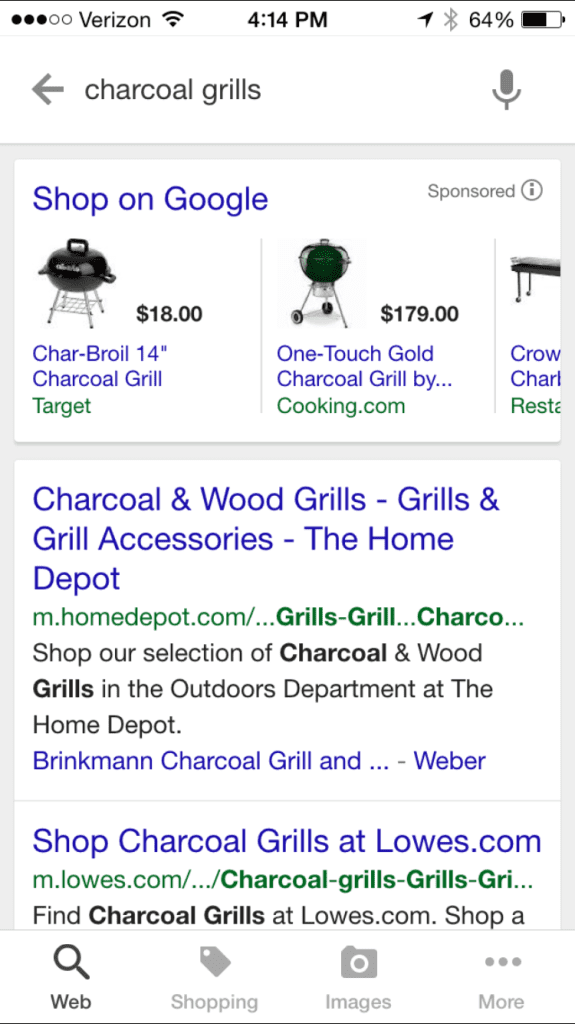 5) Use Benchmarks
Google Shopping campaigns have helpful competitive metrics that can be useful to you during this competitive season. You can monitor and compare your max CPC and CTR to that of your competitors from within the Shopping Campaign's Product Groups tab.
Check your benchmarks and look for easy signals – is your bid much lower than the benchmark on a top performing product group? It might be worthwhile to increase your bid. Is your bid much higher than the benchmark? It might make sense to bid down if your products are underperforming.
Impression Share is also available for Shopping campaigns, and it's a great idea to add this in to give you an indication of your competitive position.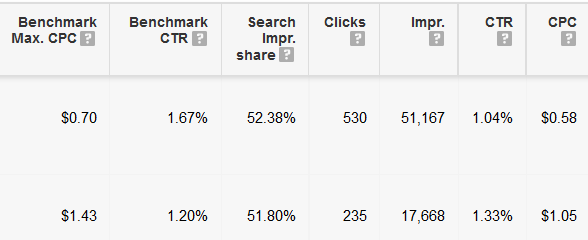 If you found these tips helpful, be sure watch the replay of the webinar 6 Ways to Increase AdWords Profits During the Holiday Rush, to get more in-depth insights into making this holiday season your best yet!