Partnering for Performance
I published my first book a few months back. Well, that's not exactly true… while I could have taken the self-publishing route, I instead decided to partner with Entrepreneur Press to publish the Ultimate Guide to Amazon Advertising. The current volume of book sales has already confirmed the strength of this decision to outsource.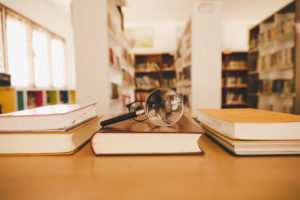 Book authors work with publishers for the same reason brands work with outside agencies – to maximize performance and minimize risk. Outsourcing decisions are often among the most strategic you can make.
You've got a department to run, perhaps even an entire business. The right partner agency can provide unparalleled benefits for your business, freeing you to focus on matters you alone are equipped to handle. You'll thrive within your own unique abilities to the extent that you're able to offload key work into the hands of a trustworthy, specialized partner.
Given the central role your advertising campaigns play in your overall success, there's too much at stake to treat your campaign management as a "checklist" hire. In-house management costs more than salaries and benefits.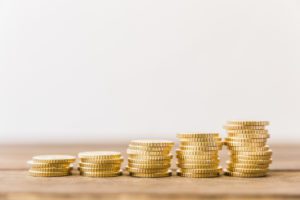 You must also consider the frequently overlooked major investments of time and money for recruiting, onboarding, continued training, managerial oversight, and employee turnover. Agencies are almost always less expensive than this all-in cost (and liability) of hiring, managing, and scaling a specialized in-house team.
Agencies make it their number-one job to keep their finger on the pulse of ever-changing ad platforms in order to maintain top-of-mind awareness of the latest developments, features, betas, strategies, and tactics necessary to achieve the strongest competitive campaign performance. Experts know how to get the job done; experts also understand that the real work is always strategic before it is tactical.
Something magical happens when you live and breathe digital advertising. And nothing sharpens an analyst's skills more than working daily with mentors who have evolved with the digital landscape since day one and collectively manage millions of dollars in ad spend monthly for clients selling across multiple channels and verticals.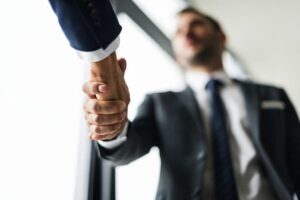 No single partner agency is the right fit for every brand and situation. Whether ROI Revolution or another agency, the right partner is the one that best meets your expectations in critical areas such as expertise, optimization speed, and communication responsiveness.
Over the years I've realized that similar conversations tend to precede our most enjoyable and successful client partnerships. The due diligence process used by successful brands when choosing a partner agency can be boiled down to eight important questions. The context behind these questions is as important as the questions themselves, so we decided to put together a special resource on the topic.
You can get your free copy of our executive report Hiring the Right Digital Agency for Your Brand: 8 Questions to Ask here.
Carpe Diem,
Timothy Seward